Ushers at the Clash de Cartier Launch Gala. La Conciergerie, Paris. Image courtesy of Cartier.
Punky Hoop Earring, But Make it Cartier
Cartier's Newest Collection, "Clash De Cartier," reminds us that we can have the best of both worlds
Ushers at the Clash de Cartier Launch Gala. La Conciergerie, Paris. Image courtesy of Cartier.
"Fries or Caviar? Why not both…" Thus read the note that was delivered to my room at the Hôtel de Crillon last night at the stroke of 12. I, along with handful of other editors, superstars like Tilda Swinton, Letitia Wright and Rami Malek, and digital influencers, had spent the last few hours celebrating the launch of Cartier's newest collection, Clash De Cartier, with an extravagant Gala dinner and was jonesing from some junk food. The note was delivered to guests alongside both of the aforementioned savory snacks and could not have been a more perfect or prescient gesture. The complex flavors of a good beluga and the simple heaven of golden frites? It takes a little bit of both to reach nirvana when the munchies hit at midnight, and Cartier knew it.
Cartier knows a lot about what people want.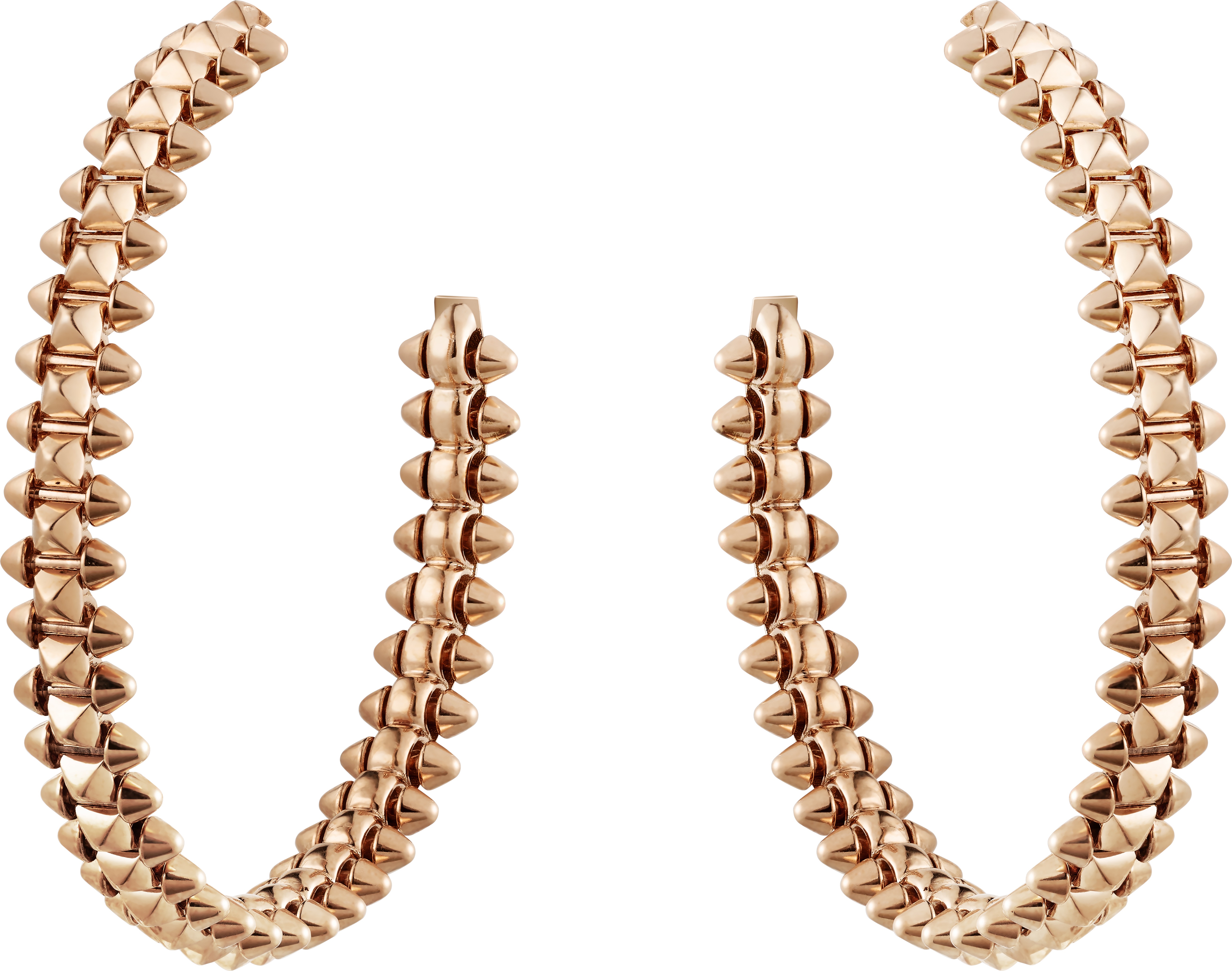 The proof is in the pudding with Clash. I am obsessed with the gold studded hoop earrings which incorporate three major elements mined from the house's genetic codes: studs, beads, and clous carrés. The best bit about them, and all of the pieces in the collection for that matter, is that there is mobility to them. All of the elements bob about with a kinetic energy that's kind of irresistible— not enough to jingle, but enough to satisfy my compulsive jewelry fidgeting.
Each piece of precious metal locks together to create a kind of mesh that feels easy but seriously chic—kind of like that pair of doorknockers you inherit from your grandmother that you thought were too grown-up and refined but ended up looking really cool in reality. The Clash de Cartier collection is all about straddling that line and does so by reimagining the aesthetic heritage of the house--punking up the classics. To hit the point home, at the official launch event (in which Cartier completely took over Paris's posh Place Vendôme), New York culinary collective Ghetto Gastro was invited to build their own "Bronx Brasserie," completely transforming a courtyard into a feast for the eyes, ears, and… well… just the normal kind of feast, hybridizing high cuisines with traditional dishes to craft a cross cultural menu. Lunch was scored by original cuts of songs like Santana's "Maria, Maria" followed by their sampled remixes, in this case, Wild Thoughts by DJ Khaled featuring Rihanna.
Duality popped up everywhere throughout the day. Later on, at a Michel Gaubert curated record and ephemera "store," guests entered by walking through one of two doors: Beethoven, or the Sex Pistols (very red pill/blue pill). The next: Tea or Champagne? You get the picture. No matter the road one chose to travel, we all ended up in the same place. It's the perfect metaphor to surmise my feelings about Clash de Cartier— whether you're hardcore or haute-couture, stacked in fine jewelry or this is your first foray, there's something for everybody in this collection.