Photograph courtesy of Zegna.
82-Year-Old "Suspiria" Actor Is Your New Menswear Icon—Because He's Tilda Swinton?
Zegna designer Alessandro Sartori discusses the beautiful suits he made for Luca Guadagnino's upcoming horror film, and we untangle the mystery behind the actor who wears them.
Photograph courtesy of Zegna.
Luca Guadagnino's films are visually ravishing, from the actors he chooses, to the locations, to the perfectly appointed houses, to the costumes. That means his forthcoming Suspiria, a remake of the 1977 Italian film starring Tilda Swinton and Dakota Johnson, will probably be the most beautiful horror film ever made—and one of the most beautifully costumed, as well.
Guadagnino and costume designer Giulia Piersanti worked with Ermenegildo Zegna Couture artistic director Alessandro Sartori to make the clothing for Dr. Jozef Klemperer, one of the film's lead characters, who has emerged as one of the film's most curious figures—both on- and off-screen.
Klemperer is played by 82-year-old first-time actor Lutz Ebersdorf, whom Vulture referred to as possible "internet-boyfriend material" given Guadagnino's reputation for minting stars. But he is also fit watch material. But is he also…something more?
Klemperer's meticulous tailoring is the result of Guadagnino's own meticulous thinking about how character is expressed in clothing. As Sartori told me in an interview earlier this week, he recalls Guadagnino telling him, "I want this man being so intense that he commands [everything in] his life, but mostly I want him to be so deep and so chic, and to wear the clothes that he had from the past. It needs to look like something that belonged to him." (This is not Guadagnino's first collaboration with a fashion house: Tilda Swinton was dressed by Dior in A Bigger Splash.)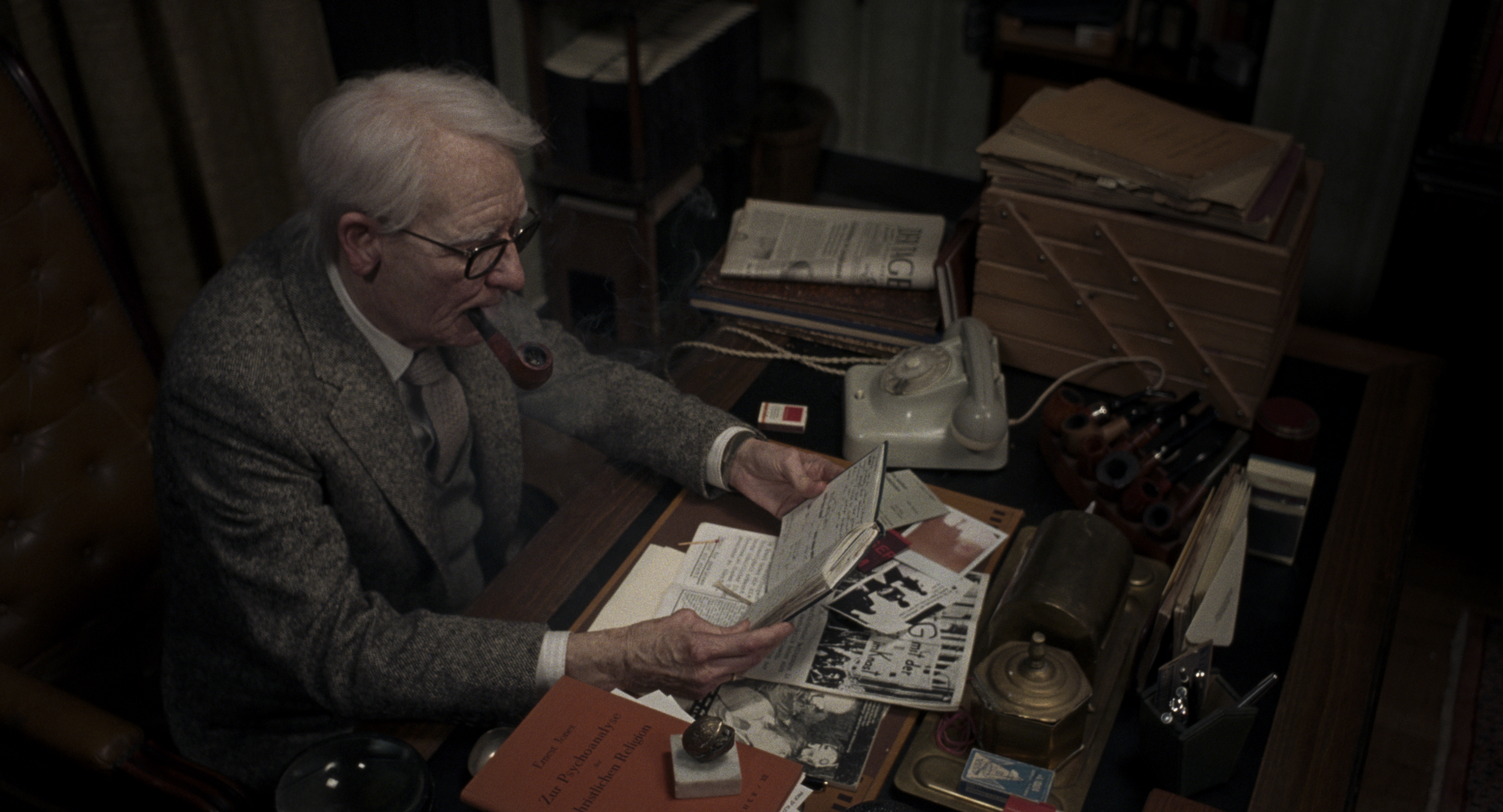 Zegna makes all its own fabrics, Sartori explained, so that meant he was able to play with traditional fabrics and inject Gaudagnino's own highly specific, '70s Berlin color palette into these materials. Describing this process to me, Sartori uttered something of a menswear incantation: "So from the feel of the material, to the cut of the jacket, to the beautiful tweed, to the beautiful wool, to both kind of Herringbone"—Klemperer spared no textural indulgence. In the exclusive photos here, the soft folds of his sweater, the gloss of his Persian lamb coat, and the dense slub of his suit jacket are lushly apparent.
That sense that Klemperer truly owned and wore the clothing was a vital element of making the clothing work. "He literally knew exactly what he wanted," Sartori says of the character, "and those pieces were belonging to his life with a lot of are."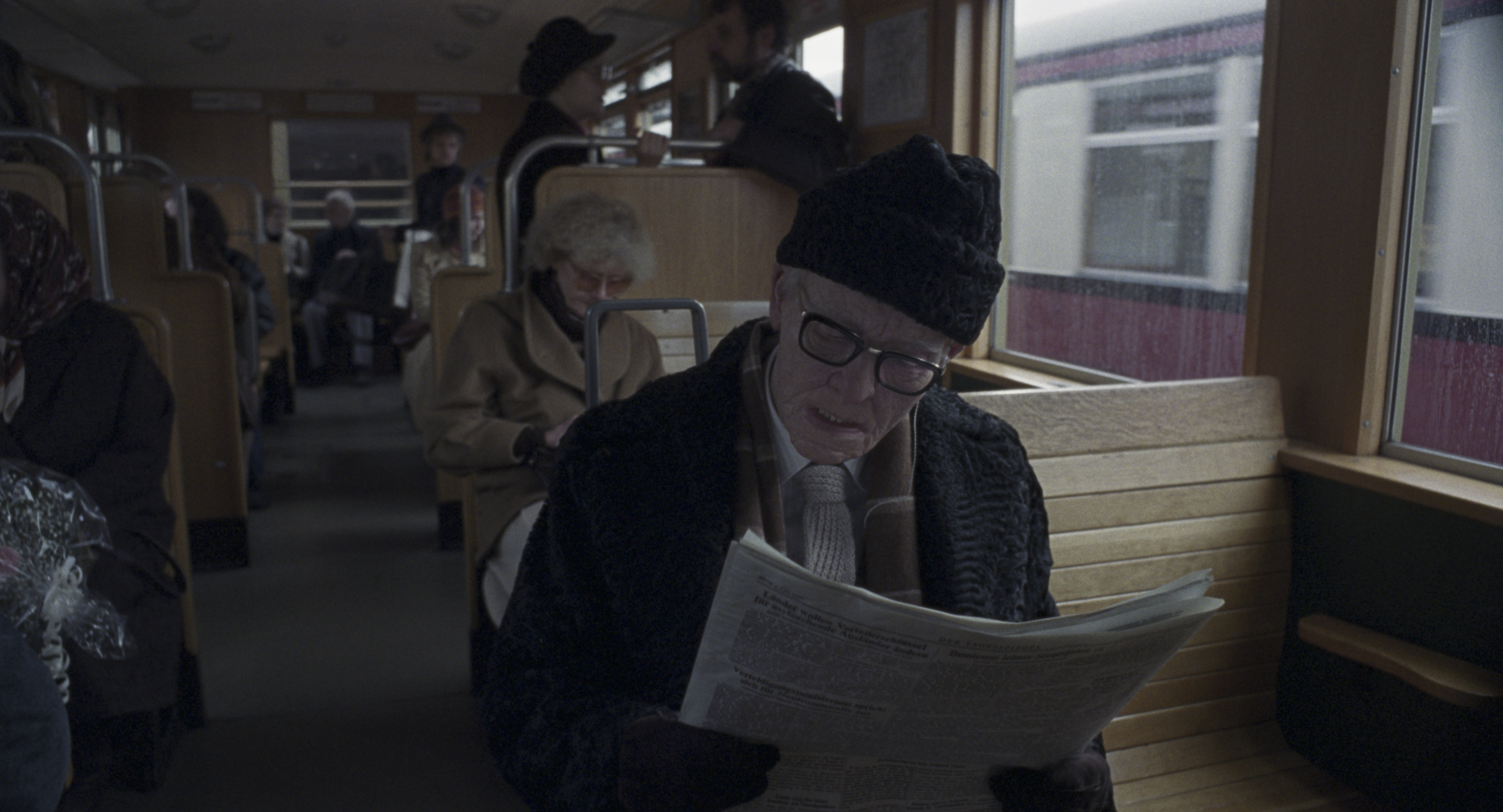 After my conversation with Sartori, as I began researching Ebersdorf further, I made a curious discovery. Rumors have been circulating since earlier this year that Ebersdorf is in fact Tilda Swinton in a lot—and it would really have to be a lot—of makeup. As IndieWire reported, there is scant information available online about Ebersdorf, and he did not appear at the film's premiere in Venice last week. Instead, Swinton read a letter from him at the film's press conference. "I am a private individual who prefers to remain private," it read. A reporter asked about her decision to "play two roles," to which she replied, "What two roles?"
That gives an ominous air to Sartori's comments about making clothing for Ebersdorf. (Oh my God, is this the creepiest movie of all time or what?) As we discussed how Sartori was able to make the clothing look so masterfully as if it belonged to a man's lifelong wardrobe, he stressed the importance of tailoring, stating that he had had "many fittings and many fittings" to get the looks just right. When I asked Sartori about his methods in collaborating with Luca, he said, "Luca is creating specific situations where the emotions are so strong, and yet it looks like you are there. There is nothing fake. It's all related to a very thin line Luca is always walking on that's made with the elements he's using." There is nothing fake.
Could Ebersdorf and his perfect suits be part of that very thin line? In an email, a representative from Zegna, who connected me with Sartori, said that while their team had recently heard these rumors as well, "the director commented that they are false." Indeed he did, at the BAFTAs back in February. Still, given Swinton's reputation as an actor, it's entirely possible she went to these "many fittings and many fittings" in character as Ebersdorf, keeping the secret between herself and Guadagnino. Perhaps we'll never know.