Photograph courtesy of Nafsika Skourti.
A Jordanian Designer Brings the Middle East into the Fashion Spotlight
Nafsika Skourti merges Middle Eastern glamour with avant-garde London energy.
Photograph courtesy of Nafsika Skourti.
Even though the fashion industry's gaze is still trained on Paris, London, Milan, and New York, the understanding of its center and its periphery are shifting. Social media and online retail transcend distances and borders, and that effect, combined with a general hunger for diversity, has brought designers from outside traditional fashion capitals into the narrative, from Maki Oh designer Amaka Osakwe's Nigerian textiles to Gosha Rubchinskiy's Russian skatewear. Now, Jordanian designer Nafsika Skourti hopes to help bring Middle Eastern fashion into the spotlight; on her site, she describes herself as "half-Greek, half-Jordanian and half-internet."
Born in Amman, Jordan, 30-year-old Skourti studied at Central Saint Martins and refined her craft skills at Ecole Lesage in Paris, starting her own label in 2014 after moving back to Amman with her sister Stephanie, who had just quit her banking job in London. Her clothing channels both the distinctly Middle Eastern glamour she grew up with, and the more avant-garde appeal of her London fashion education.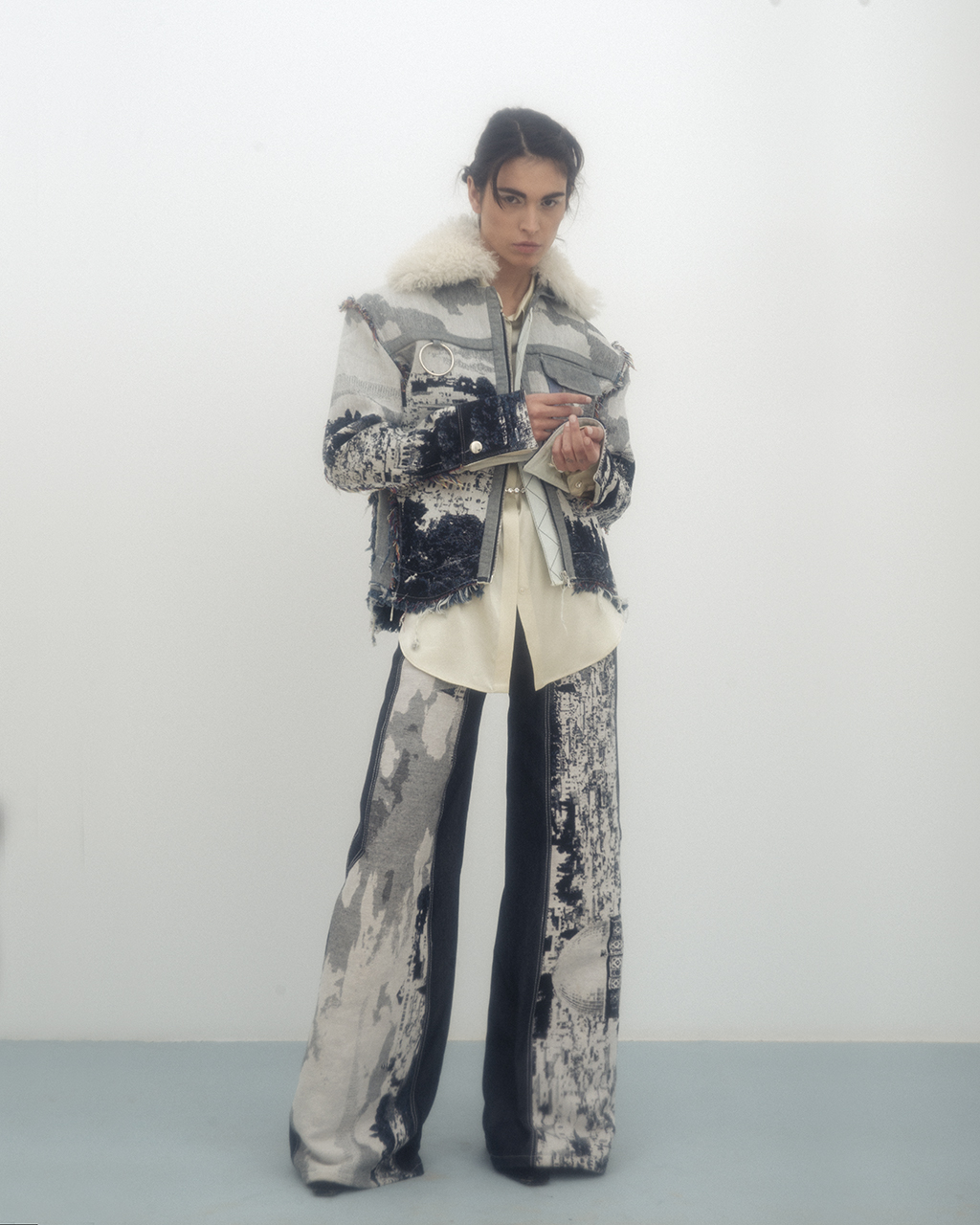 Launching the line in Amman was a conscious decision. From a financial point of view, it was easier rent a studio and start a business. But Skourti also wanted to channel the energy and aesthetic of the city. "When we were growing up, Amman was a tiny city with one cinema," Skourti remembers. "Our cultural umbilical cord was magazines and satellite TV. MTV was huge for us and our cousins, it was literally on all the time. We were very westernized, and [real] consumers."

But Skourti's clothing isn't simply European-inspired silhouettes for a Middle Eastern audience. "Growing up in Amman made us very political, because Jordan's population is actually 70 per cent Palestinian, more or less all refugees (including my grandparents), and the Israeli Palestinian conflict is just next door."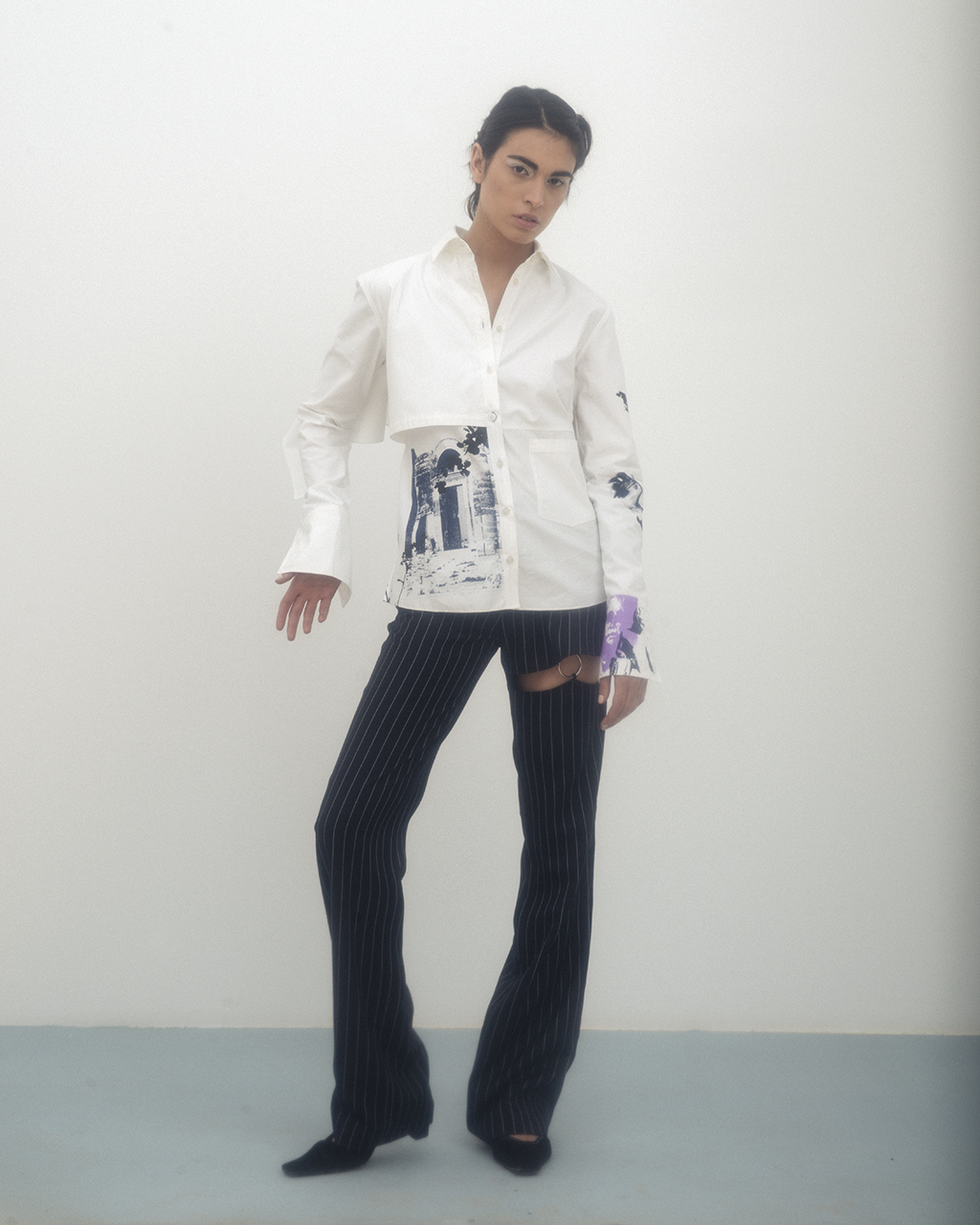 As such, the socio-political realities of the region are intrinsic to her designs. Her Fall 2018 collection, for example, was inspired by famous Jordanian tourist destinations. "We looked at famous Jordanian tourist sites, like Petra and the Dead Sea, all the ruins, did research in souvenir shops and museums," Skourti says. "Turns out, countries have their own marketing strategies and try to monetize their assets with merchandise, much like fashion." Skourti screenprinted images of those sites onto garments and assembled them into intricate tapestry patterns with denim and indigo, leaving them with rough seams and hems—a kind of political metaphor in fabric.
Along with the line's engagement with geopolitics, Skourti says she's had an ambivalent relationship with glamour—a staple of Middle Eastern style—and is keen to reinvent it. "Middle Eastern glamour is great. It's so unbelievably extra. You really need to attend a big wedding to understand," she says. "The Oscars to Middle Eastern women is not an unattainable fantasy, but legit 'goals' for what they want to look like when they make their appearance next month to someone's wedding."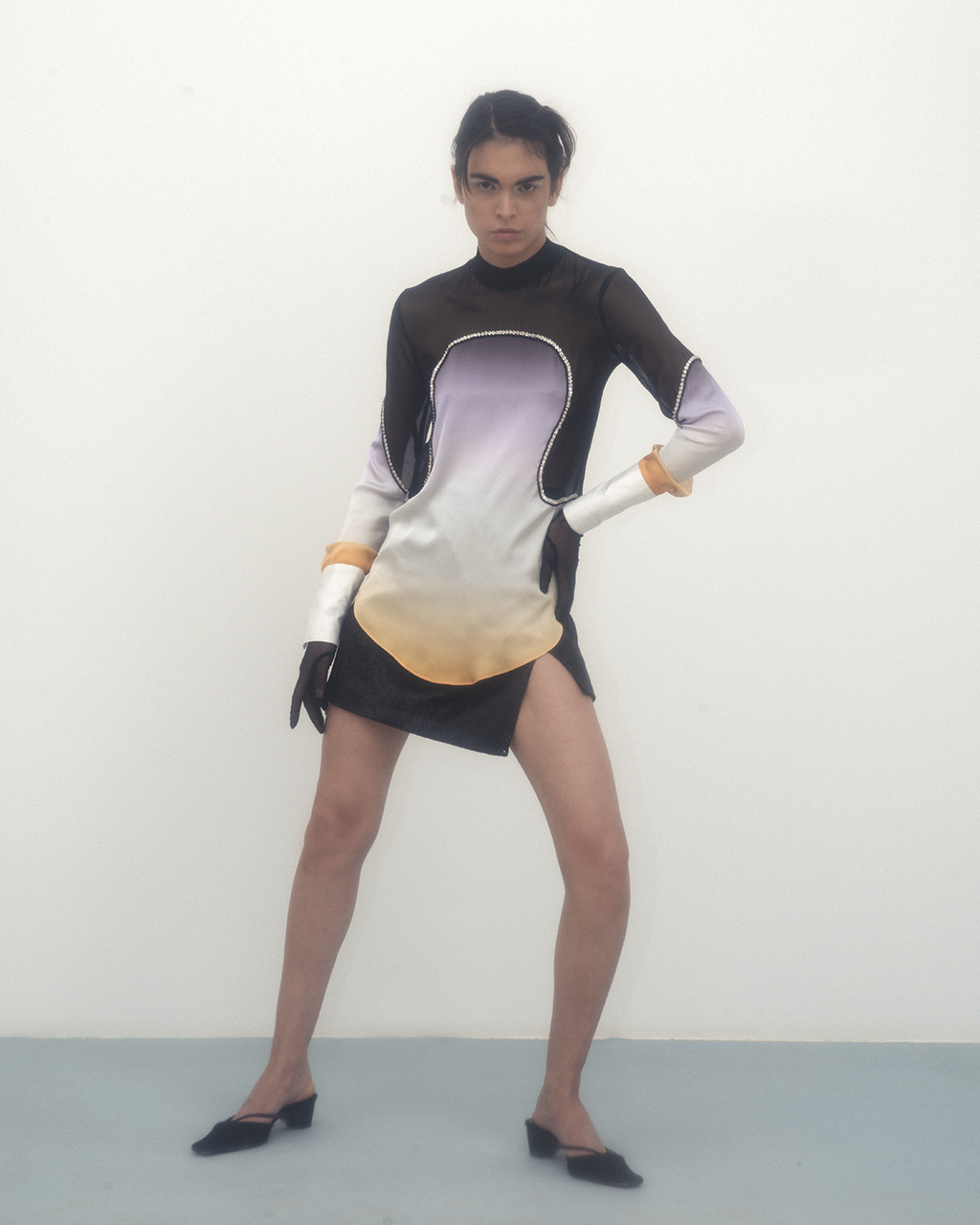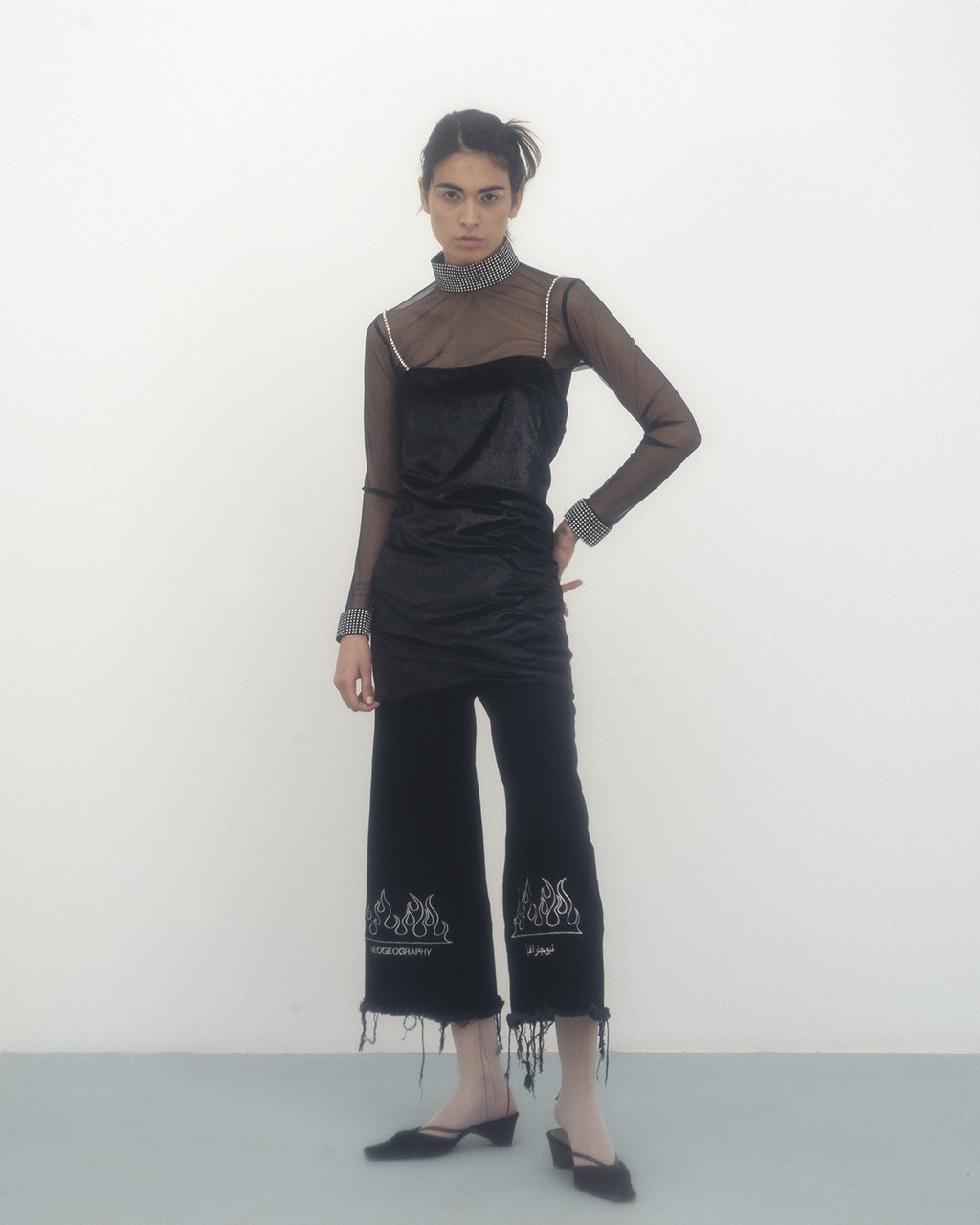 That means Skourti's designs align well with the reemergence of 2000s style: shiny silver, purple and pink spaghetti-strap tops, wrap-around mini skirts, and sheer corsets. One of the key references for the most recent collection were photos of Mariah Carey walking out of the sea in a leopard corset. In Amman, Skourti says, that style was never so much a trend as a reigning aesthetic. "What I've always loved about the noughties was all the bling, the retouching and the bad taste, that really obvious glamour, and how everyone is made to look perfect and sparkly," she says. "In a way, Amman is still stuck in that aesthetic, so it's fun to play with these elements."
The label is currently stocked primarily the Middle East—at Harvey Nichols in Riyadh, Piaf Boutique in Beirut, and The Luxury Arcade in Abu Dhabi—but the label also sells a fair share of garments through Instagram, and aims to expand more into Western markets.
Still, though she designs with a global consumer in mind, and relies on the internet for both inspiration and growth, Skourti says the label's foundation is the creative process that happens in the studio in Amman, where she works one-on-one with her clients. "The daily dialogue I have with real women, with real bodies, and real budgets and schedules is one of the most things I am grateful for here in Amman," she says.