Lindsay Lohan in the staged paparazzi photo heyday of 2005. Photograph by Gustavo Caballero for Getty Images Entertainment.
Lindsay Lohan's Former Publicist Explains Why Celebs Stage Paparazzi Photos
Explaining the common thread between Paris Hilton and Thomas Markle.
Lindsay Lohan in the staged paparazzi photo heyday of 2005. Photograph by Gustavo Caballero for Getty Images Entertainment.
If the metrics by which you judge success are price and popularity, then the best paparazzi photos are as literal as slogan T-shirts. The infamous 2007 photographs of Britney Spears—freshly bald and primed to smash an umbrella through the paparazzo Daniel Ramoz's car window, because she's really and truly, finally, had enough—made photo agency X17 $500,000 in part because they so unequivocally are the headline: "She's having a breakdown."

And if headlines can be an aesthetic, then they were the aesthetic of the white girl paparazzi heyday: the years 2003 to about 2010, the years of Paris Hilton's "That's Hot," of Lindsay Lohan's 84 minutes in jail for misdemeanor cocaine use, and of course, of Britney Spears's breakdown. They would step out to buy lattes and shop at places like the LA store Kitson, in outfits that were studies in off-duty sticky glamour: incongruously tiny or giant handbags paired with Juicy Couture tracksuits, low rise jeans, and flip flops.
Most crucially, they wore slogan T-shirts. Lindsay Lohan went with "SKINNY BITCH," Paris Hilton chose "STOP BEING DESPERATE," and of Britney Spears's many, the most precise read, "I AM THE AMERICAN DREAM." These T-shirts signaled awareness of, or even collusion with, photographers. A slogan T-shirt is its own headline, after all, and they often read as reactions to press coverage. "SKINNY BITCH," for instance, was worn when Lohan was in the headlines for a reported eating disorder. Perhaps the slogans were a way to take advantage of the sustained paparazzi coverage, or maybe they were a hint that the sightings were less than coincidental. That they were, in fact, contrived.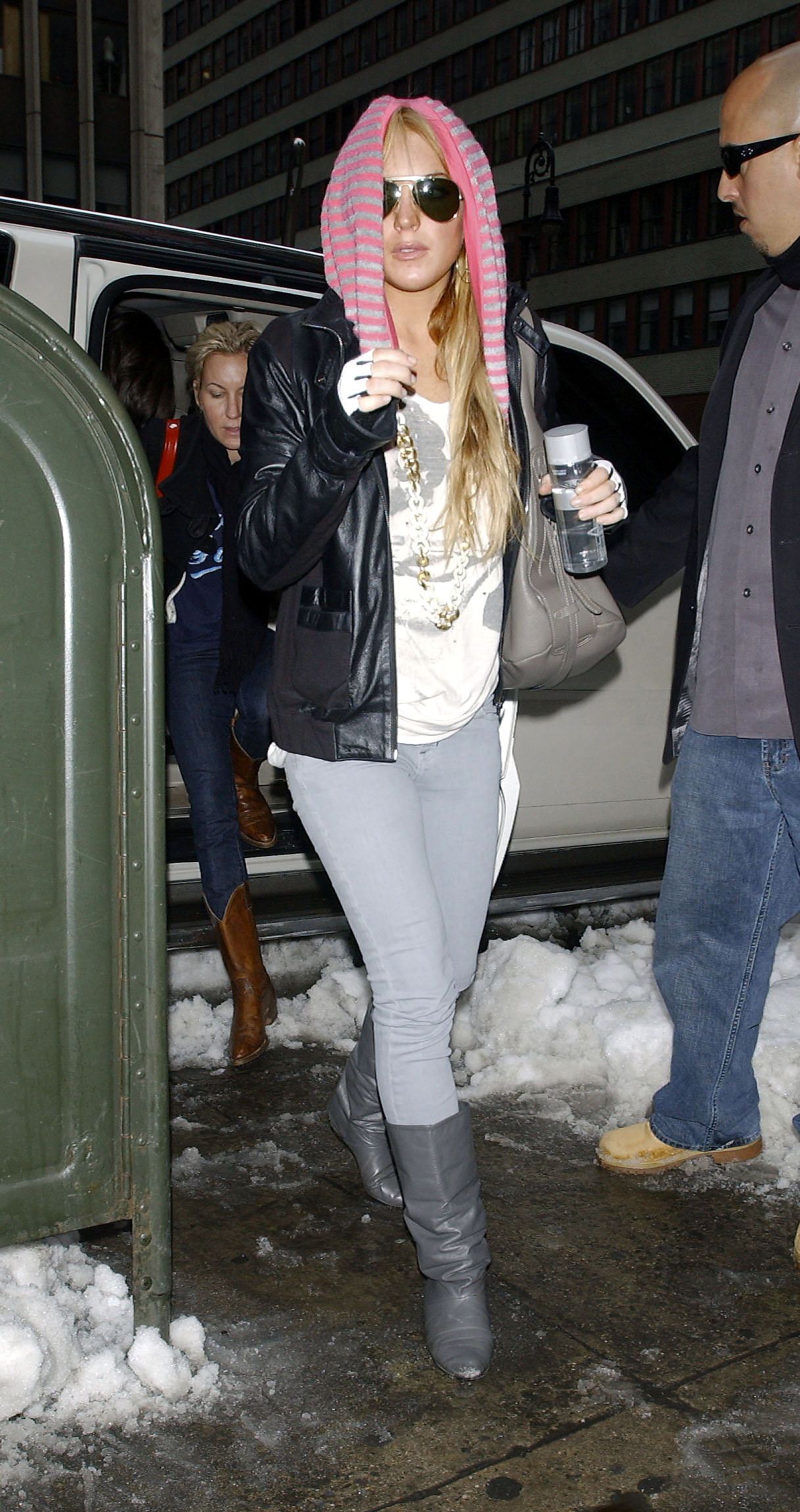 The most recent insight into the forces afoot behind the lens came not through an It-girl in the mould of Paris Hilton but through Thomas Markle, or Meghan Markle's dad, as he's better known. The Mail on Sunday revealed that Markle had conspired with paparazzo Jeff Rayner, just days before he was due to walk his daughter down the aisle at her wedding to Prince Harry, for a series of staged candids. There is a strangely dated feeling to the series: in one he browses photos in an Internet cafe, as if mobile phones with Internet did not yet exist; in another he thumbs through a book of British landmarks. The photos read as pale facsimiles of those early millenium paparazzi shots that are now enshrined as memes, harking back to a time, just pre-social media, when influence was built not through Instagram, but through tabloids and gossip sites presided over by the likes of ghoulish Perez Hilton.
Markle was ostracized for his perceived courting of the limelight, but the incident raises an interesting question: was he breaking the rules of celebrity by exploiting his adjacency, or just taking advantage of a proven method?
For those who become celebrities—whether by accident or design—the paparazzi, as Hunter Frederick told me over the phone, is "definitely a tool." Frederick is Lindsay Lohan's ex-publicist, though by his own assessment he is not only a publicist but a "crisis manager" and "servant." First, a brief word on the "ex": Although they were reported to have dramatically parted ways in November 2016, Frederick claims they have "always been good friends" and that he'll "still do some work for her on the back end." She has no publicist currently: As Lohan stated in her recent interview with The New York Times, "I'm going to take control of my life completely, and fire everyone and just rehire them when I'm ready." (For what it's worth, she still follows Frederick on Twitter.)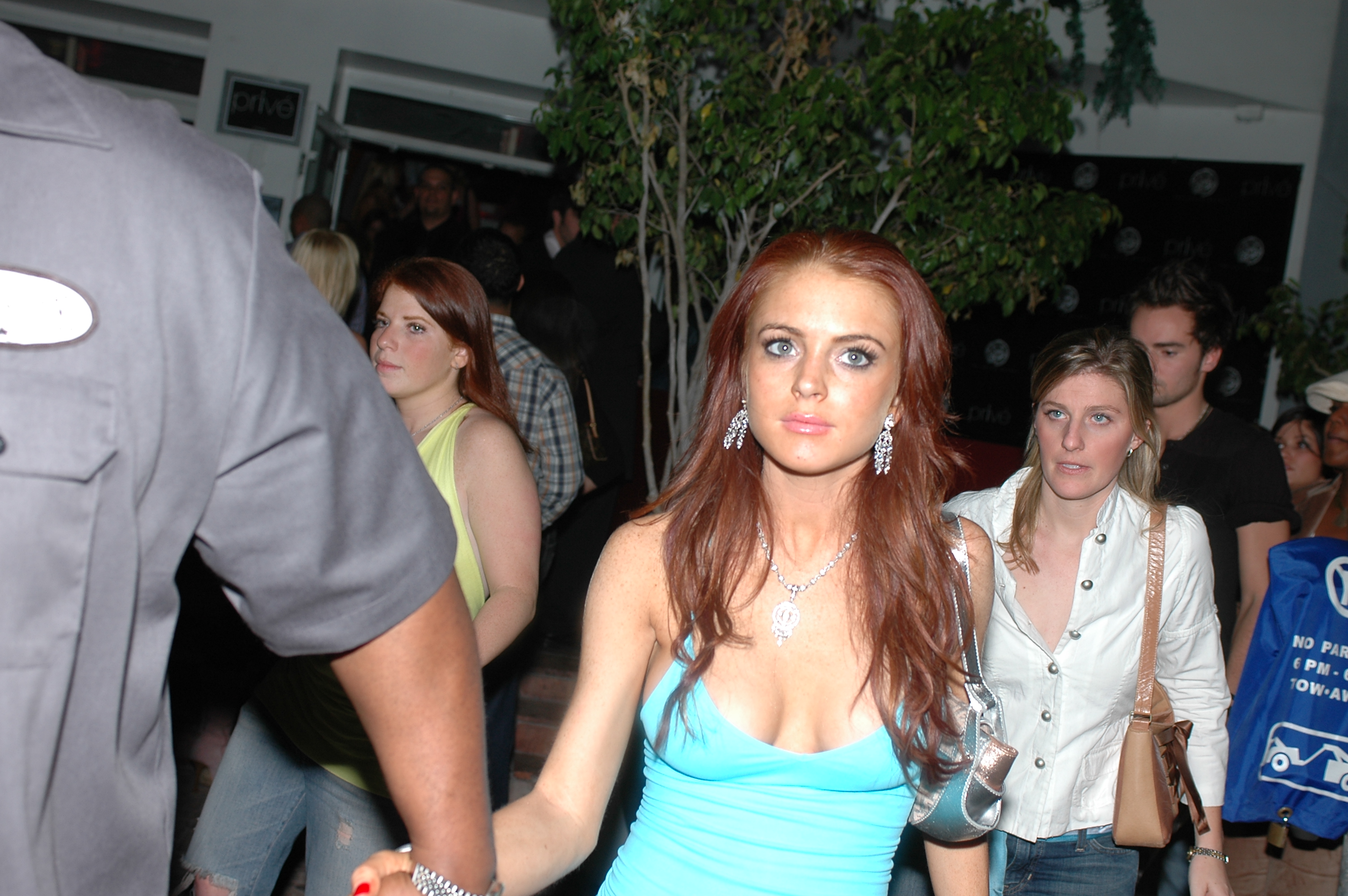 Frederick's approach to using the paparazzi is very "why-wouldn't-you?!" He has "ten paparazzo personal numbers in my phone right now" which he can use to choreograph a sighting at any time. The picture Frederick paints is of a careering wagon trail of cameras that is valuable, but only to the extent you can control it. "I really only need one paparazzo. The problem is, they tend to share information. So, if you tell one, they tell their buddies, and then when you're expecting one photographer to show up you get ten." This spectacle of the paparazzi descending en masse is useful for the optics of fame, but it speaks to a tendency towards chaos. "Once you kind of invite the paparazzi in, you then lose control about how much exposure you get," he mused. Control is a persistent theme in our conversation. "There tends to be a mutual respect, because if they burn me, I won't text them," he said matter-of-factly.
"If they're a new and upcoming star and they're with their friends and they've never really been to Hollywood, it's kind of a fun thing to do."
But what exactly are these paparazzi being called upon to document? It's worth noting that many, like the industry's godfather, Ron Galella, prefer the label "photojournalist." In the sense that paparazzi photos aim to convey a coherent narrative, this is a more than fair description. But like the photographic equivalent of fake news, the paparazzi have so frequently not recorded the story but created it, both by crafting artificial scenarios (see: responding to Frederick's call), and actually being the event themselves (see: Britney with the umbrella). There is a whole genre of paparazzi photos that rely on the premise that stars will crack and lash out, and this has been the case since there have been paparazzi; Marlon Brando knocked out five of Galella's teeth in 1973.
Sometimes, Frederick explained, he'd coordinate for the paparazzi to turn up to shoot one of his new clients on the cusp of fame. Like Kitson in the mid-aughts, the preferred locations for these paparazzi "sightings" are restaurants and "places where they [the celebrity] like to shop"—mundane settings that emphasize the "reality" of the photo. These sightings are less about publicity, and more about giving the client the experience: "If they're a new and upcoming star and they're with their friends and they've never really been to Hollywood, it's kind of a fun thing to do." A fun thing to do, but more importantly, a thing celebrities are meant to do. It's a telling insight into the logic of the "up and coming," as Frederick called them.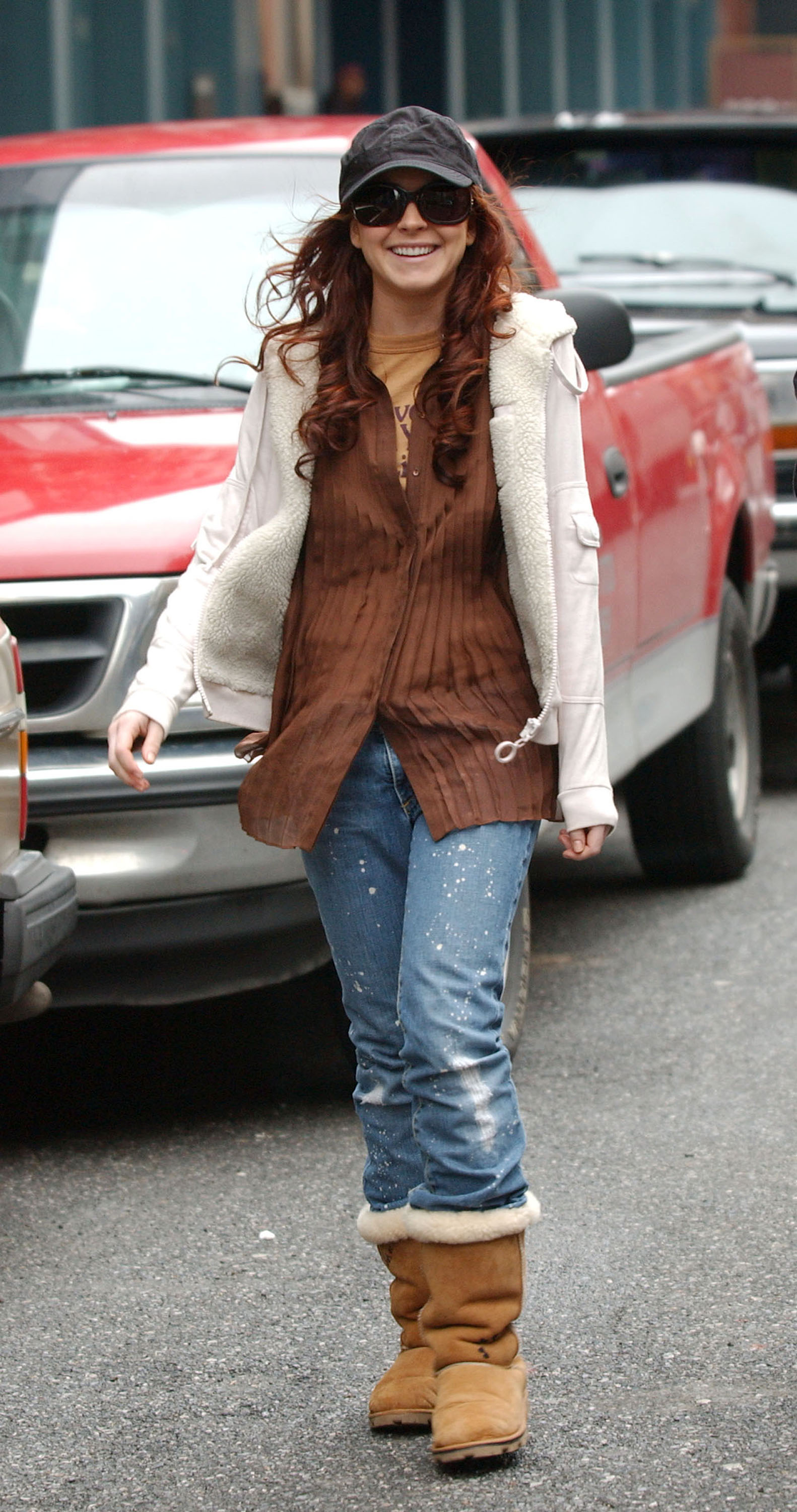 Today, the means of control have shifted. Lindsay Lohan is now based in a fortress in Dubai, a place she favors for its lack of cameras, as she recently told The New York Times. Social media, Frederick said, had reshaped the landscape for the paparazzi and offered a new sort of power. "Often what [the celebrity will] do, is she'll release a photo of herself on her own social media, and the paparazzi kind of lose interest because the photo is already out there," he said. "And because it's on social media, nobody owns the rights to that, so anyone can grab that and use it as they will."
That's not to say, though, that the paparazzi photo has entirely gone out of fashion. As Matt Schneier recently outlined for The New York Times, social media and the rise of street-style has ignited the public's taste for off-duty style moments. An industry has sprung up around the hyper-styled paparazzi shot; the slogan T-shirts have evolved into polished, staged "casual" looks. Markle's biggest faux pas might have been not in staging photos, but in staging such old-fashioned ones. Paparazzi photos are now valuable as a site of product placement, with Splash News photos appearing in brands' press releases. In the kind of self-conscious meta-reference characteristic of the current fashion moment, Balenciaga's Spring/Summer 2018 campaign parroted paparazzi photos, while the sixth season of Yeezy debuted in Kim Kardashian's paparazzi images: a staged impression of a staged impression.