Photograph by Juliann McCandless
Stephane Ashpool, Future Mayor of Paris, Wants You To Wear Color At His Inauguration
We caught up with the Pigalle designer on the occasion of the brand's 10th anniversary.
Photograph by Juliann McCandless
Things were different when Stephane Ashpool launched a store named Pigalle onto the fashion landscape in 2008. One year before Virgil Abloh took an internship at Fendi alongside Kanye West, and five years before Yeezy took off, gray slacks and tailored motorcycle jackets still dominated the menswear runways of Paris. Built across the street from the basketball court Ashpool played on as a kid growing up in Paris' red light district, the Pigalle storefront represented a fresh point of view and an acknowledgement of the city's changed demographics.
Taking cues from both athletics and the worlds of art and dance—his mother and collaborator, Doushka, danced at the Moulin Rougue, his father is a former sculptor, and his godfather Larry Vickers is a choreographer who's worked with the likes of Grace Jones and Michael Jackson—Ashpool set out to create a brand that celebrates what he calls "mixity" and the "black, white, Arabian" Paris he was exposed to as a child.
One can get to the heart of his design philosophy by dissecting his approach to seating at the most recent Pigalle show; instead of assignments, attendees sat themselves as they pleased, showing fans of the brand and industry folk equal consideration and offering everyone present a seat at the table. Pigalle helped pioneer a movement that has redefined luxury fashion, making room for more generosity, spirituality and community while also expanding the codes of streetwear itself. We talked to him about intuition, his desire to get more involved in social work and his plans to run for mayor of Paris.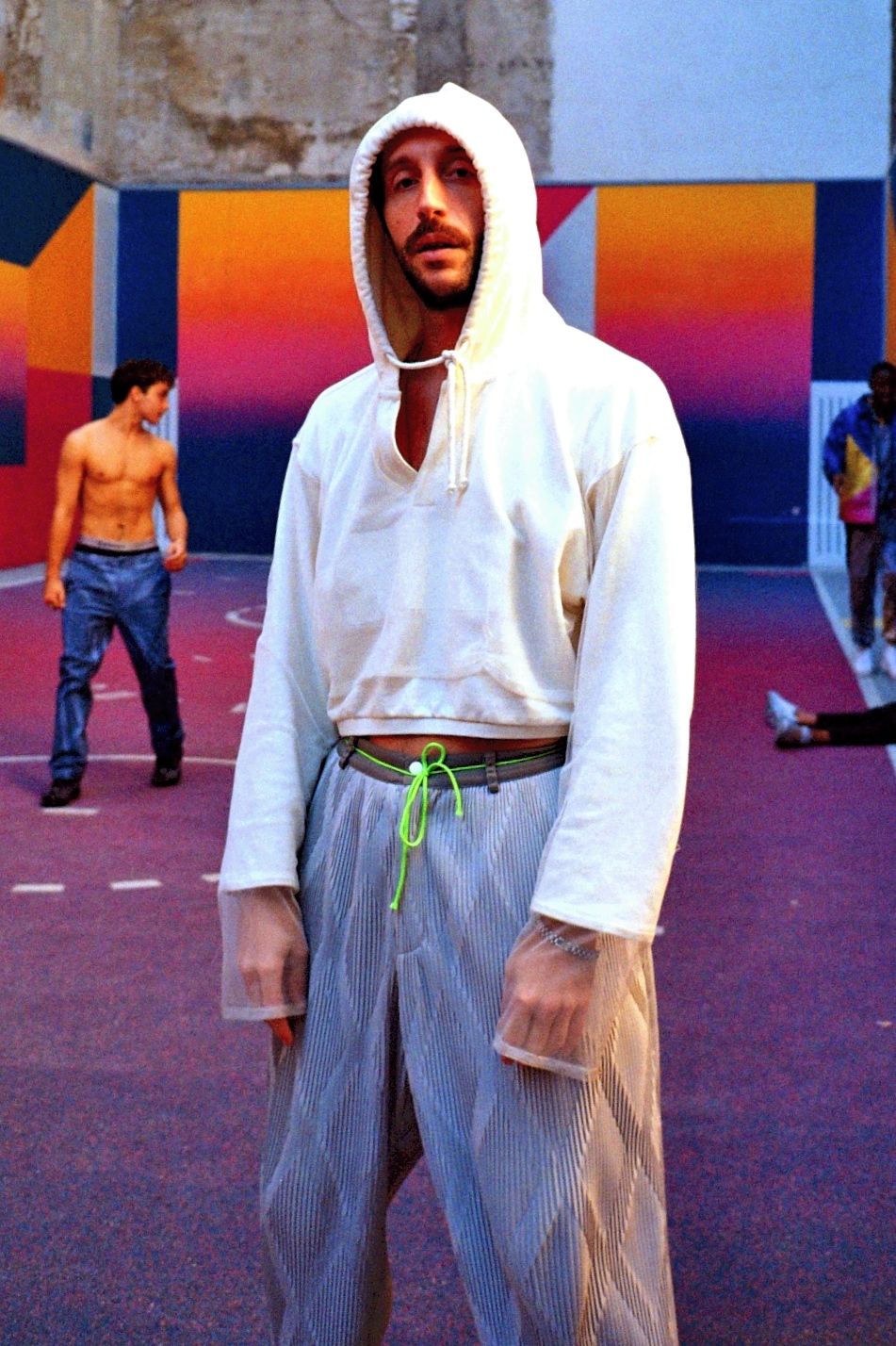 I am wondering how you'd describe the evolution of the fashion space in Paris, since you've grown up there. What have you seen change in the creative scene, from when you were young up until today?

I see that we have two different cities. We have the Paris with the elegance and the high couture, and this French Parisian "lifestyle." Obviously around the 70s and into the 80s, we started to have people coming in from other countries. Immigration from different parts of the world. It took time for those people to acclimate themselves to a city like this, to the Paris that looks like a museum. Now we have all of these mixed people from all over the world who can align together, and that's why Paris is getting stronger. We have time to digest all the stuff that Paris has and put it into our soul. Now we're just having our own flavor.
Have you seen any kind of resistance? I know that part of the philosophy guiding your brand is embracing all of these different voices. Have you seen moments of resistance against accepting other people?
Of course, of course. You know how it is. The fashion industry here was based on high couture, so people said "How come these guys are coming from another world coming in our world?" But we set out to push forward. It's become a trend, but when I was there pushing and starting this brand, and I did my first show about 10 years ago, at that time it was like "Why he does he want to place the t-shirt with a thing made in high couture?" Now, it's normal. But there was of course a time when no one was accepting it. It's always like this, I guess. In the beginning you have resistance and then you break the walls and when the walls are broken, they are broken. So now they are broken!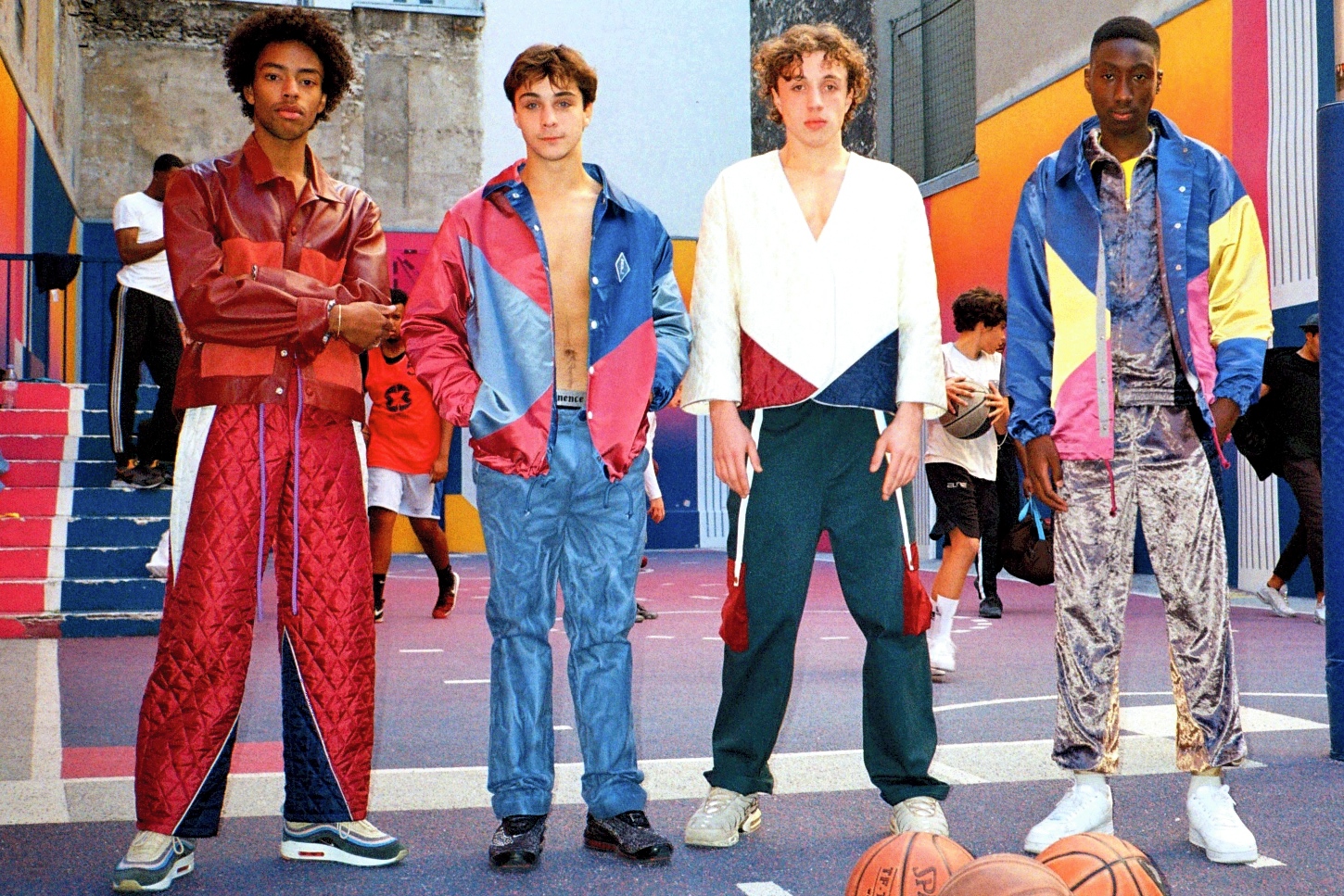 Who are some of your influences? I read somewhere that you really liked Alaia.
Coming up, I was inspired by what was going on in my town. From Alaia, to Thierry Mugler and Claude Montana, to Louis Vuitton and the old french houses like Chanel. But at the same time I was this kid from more of a street environment and I always loved sports uniforms. So those are the two worlds that I was navigating.
Looking at the state of fashion today, you must see so much of your story in these other collections that are popping up recently. Is there anyone that you're excited about who's following in your footsteps?
I have two different feelings. When I see that something is becoming a trend and becoming mainstream, it's never where I want to be. I always want stay underground. You do it really from the bottom of your stomach, and then you have another big brand coming just to make money. But at the same time, it's not really a trend because what has happened to fashion is diversity of character, which is ready to stay. No matter your skin color, or whether you never went to school. We're not going to go back to the old way.
Yes let's hope that part is not a trend. One of the reasons, especially as a woman of color, that your brand is so exciting to me is because you've really helped to legitimized the perspectives and artistry of people not from that fancy bourgeois background, like you said.
Exactly. This came so naturally to me. Like I said it comes from the stomach. I just take in my environment, and my environment was a black, white, Arabian kind of vibe.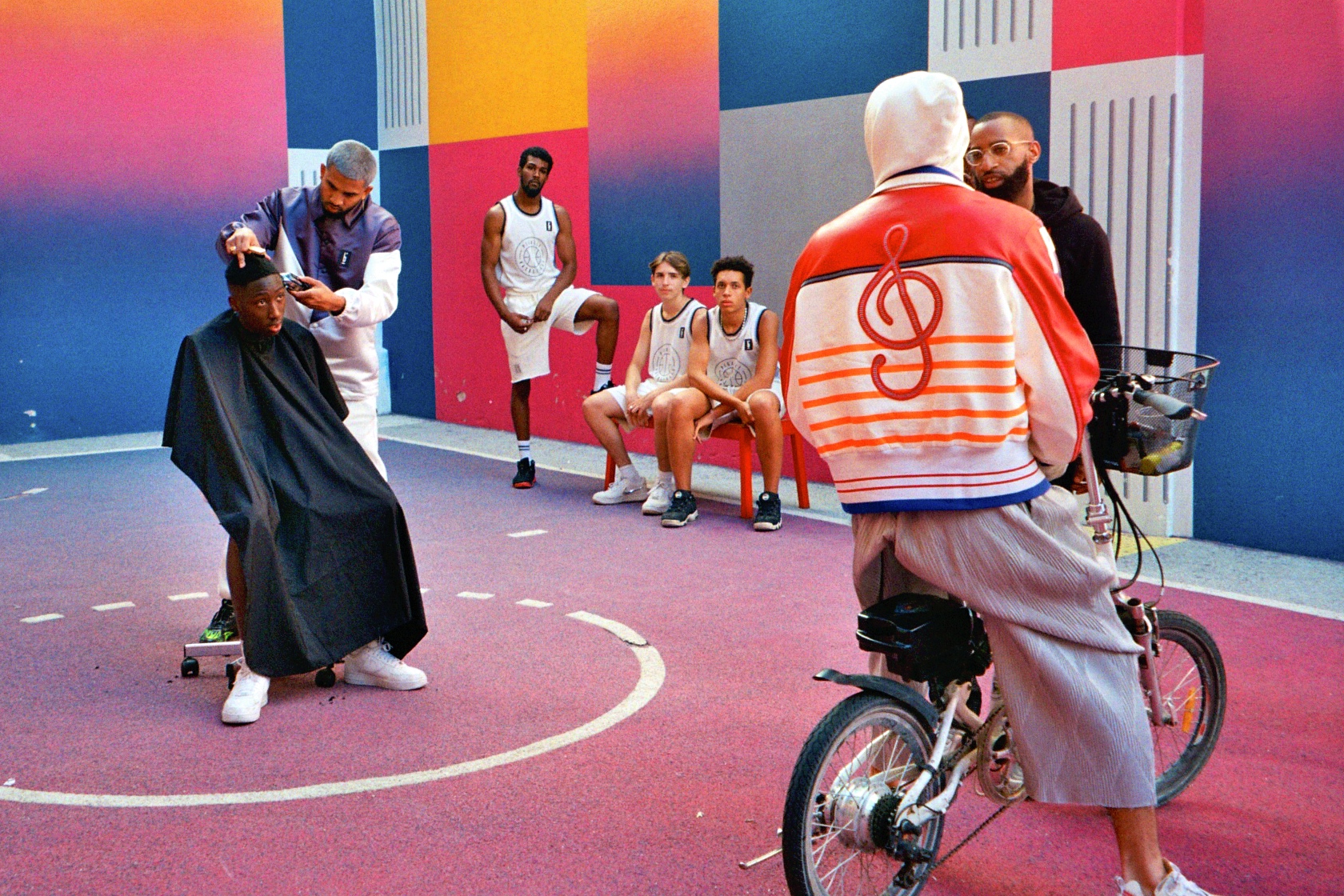 I know that you do a lot of work with the youth of Paris. You recently took your basketball league to Tokyo. Do you have any future plans in the works with kids or education?
I've always been a very intrigued by education, and yes I'm definitely working to develop social work more and more into my life. For me fashion was a medium to do other things. I think it draws me to help others. I do it now in a little way but I think I can do it much more and I need to grow and keep learning and progress. One day, I want to be the mayor of the district.
What your first act in office be? What's the first thing you'd want to do?
It's a question I'm asking myself every single moment for about six months now. I need to clear my head because we live in quite an egoist society, you know what I mean?
Yes, I do!
I'm going to put myself into the position where I'm really ready to wake up in the morning and think of others first. That's difficult, to wake up and not just say, "Okay I'm going to help others," but really have it deep in your heart and head and stomach. Not just for a personal motivation, you know?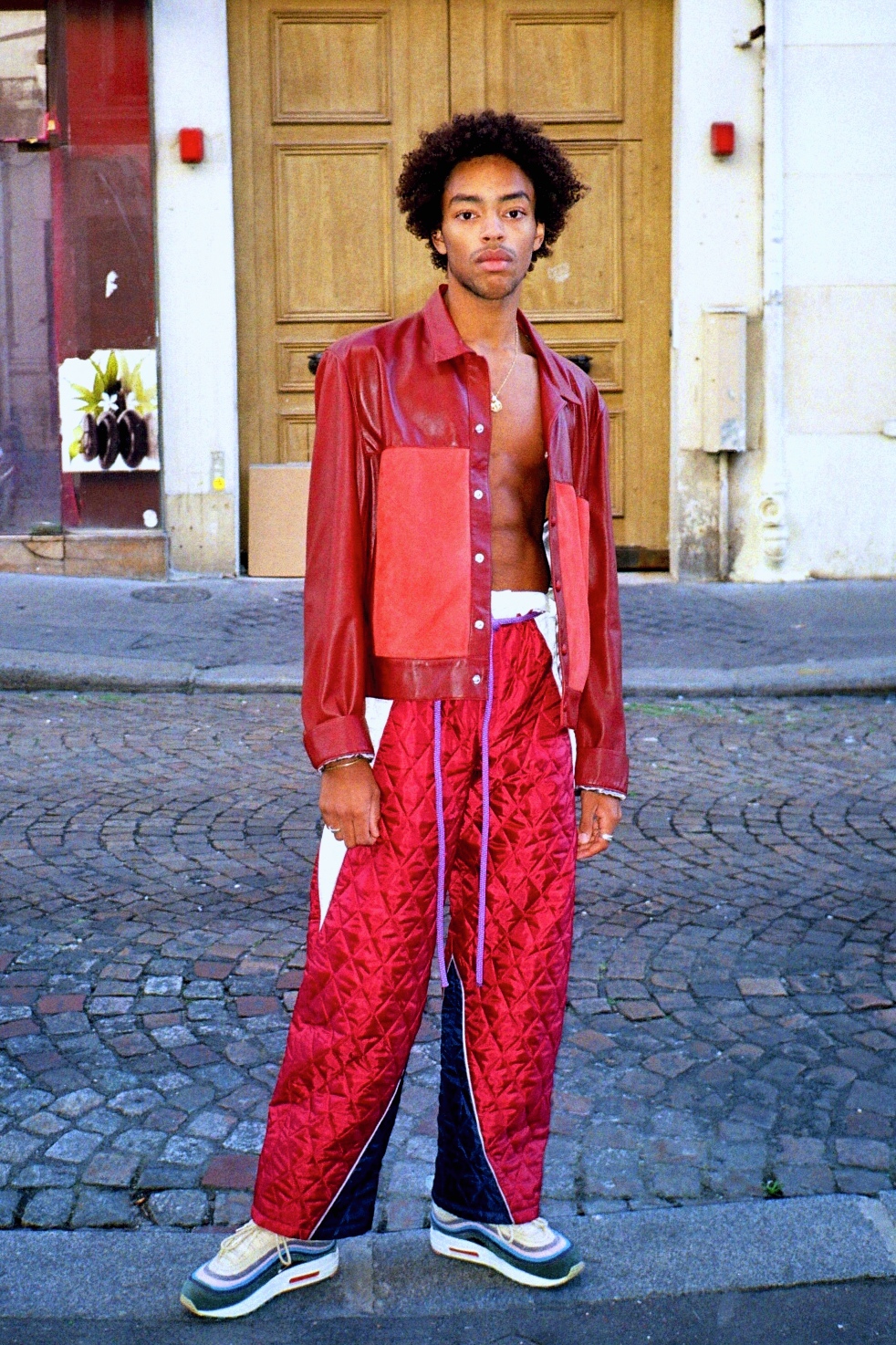 Right. Really making a shift in thinking away from what is best for you and more toward, "How can I truly serve?"
Yes exactly, and being ready for a position like that means need to be totally mature, prepared, thoughtful, intuitive. You can't use social media in the same way. But I'm going to do it, I'm going to make it happen. That's for sure.
Well, you have my vote already.
Thank you, thank you! It's going to be a nice celebration. I will ask anyone who is coming to the celebration with me to dance and wear color!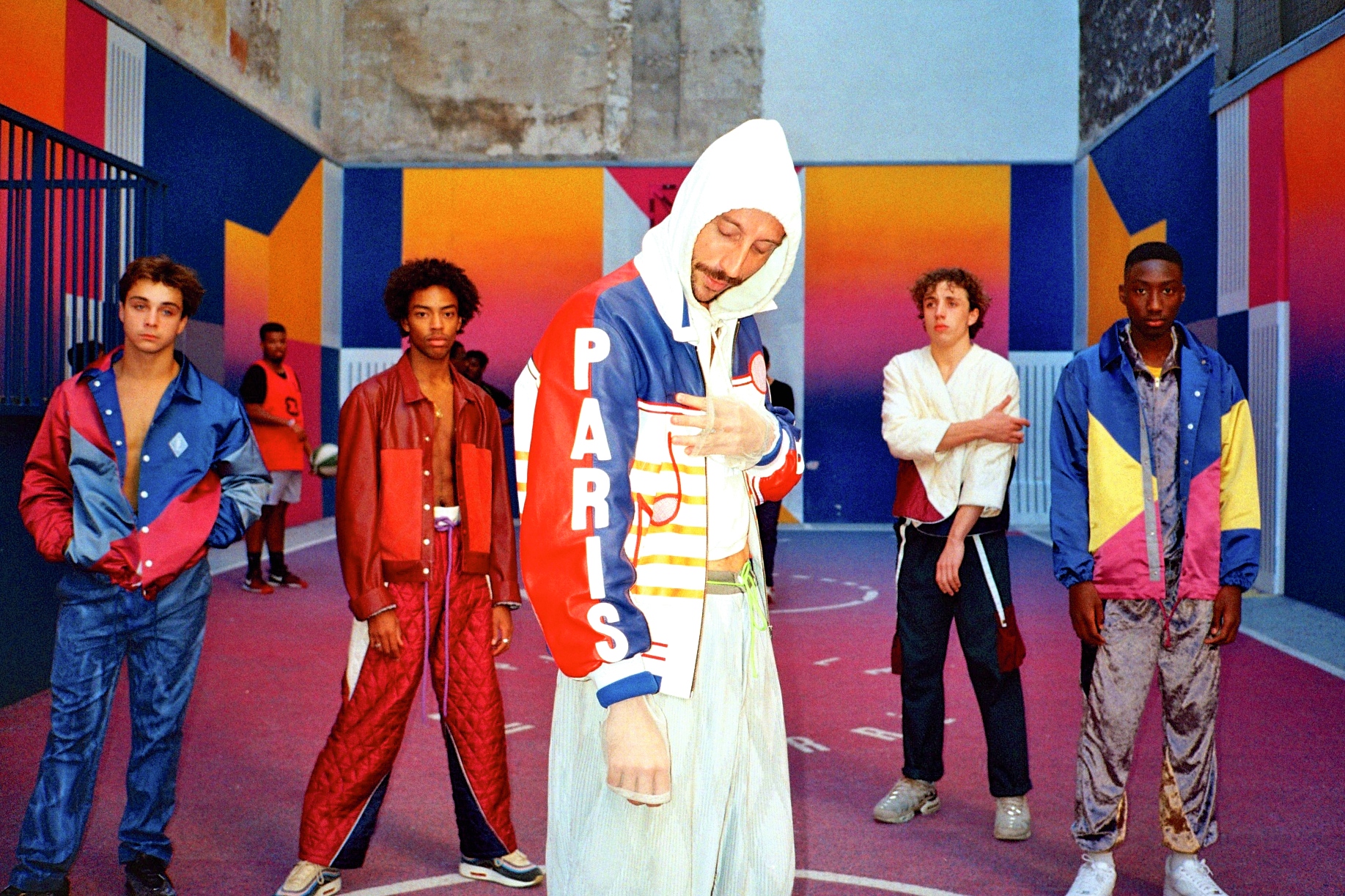 What else do you have planned for next year? Anything you want to share?
We're building a new, amazing space and all of our production is going to be made in house. And we have this music studio, so a lot of new projects aregoing to come around from this. We're celebrating 10 years of Pigalle this year. I'm going to start a new cycle. I don't want to do things twice, you know.
Congratulations on 10 years, by the way!
Thank you! Yeah 10 years is cool, it's a nice number. I'm going to work with a lot of motivation and freedom and happiness.