Fran's own dress, necklace by PANCONESI. Fashion Editor: Jessica Willis
Fran Drescher Does Not Think the Ocean is Haunted, OK?
The beloved actress and style icon answers the GARAGE Questionnaire.
Fran's own dress, necklace by PANCONESI. Fashion Editor: Jessica Willis
Welcome to the GARAGE Questionnaire—a set of questions for our times, with inquiries that range from delicate to unhinged—all the better to peer into the multifaceted minds of our creative heroes.
Fran Drescher hardly needs an introduction, but here we go. The New York native made an indelible mark on pop culture—and also our hearts when she played the role of Fran Fine, a.k.a. the Nanny on the hit sitcom... The Nanny. The show was a hit, but after it went off the air Drescher became even more iconic as a new generation discovered her fashion sense and turned her into an icon. With devoted Instagram accounts—one for her on-screen outfits, one that imagines her outfits as works of art—it was only a matter of time before she was back on our televisions (or should we say streaming devices?), playing a very cool boomer mother that moves in with her millennial kids in the NBC comedy Indebted. As if that wasn't enough, she recently announced that she will be taking The Nanny to Broadway as a musical. Nothing has ever been more perfect surely. In the meantime, she answered our questionnaire with her signature honesty and wit. What more could we ask for?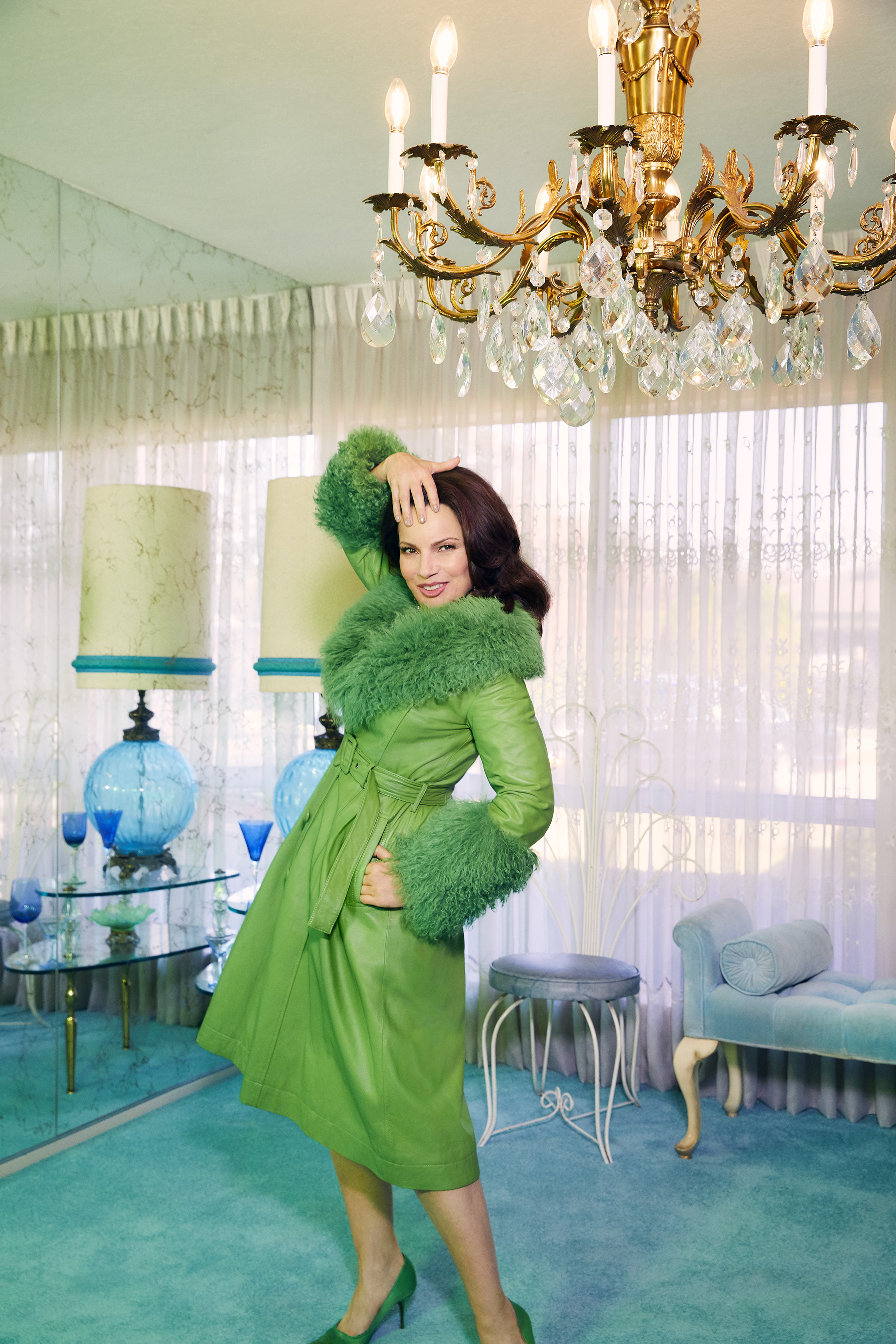 Andy Warhol is coming for dinner. Who else do you invite?
Peter Jacobson, Elaine Rich, Todd Bishop of MOMA, and Louis-Philippe Van Eeckhoutte—the creator of the Nanny Art Instagram account.
Favorite iconic red carpet moment (could be your own)?
Golden Globes, when I wore a real floral bouquet.
Final meal: who, what, where...and when?
My home with Peter, my parents, and my dog, eating pasta al fresco.
What is the last time you were moved by a work of art (any kind of art) and what was it?
I have an Ed Ruscha painting in my bedroom that is an image of a sail boat with the words "Today, today, today" in the shape of a sail. Each morning when I open my eyes, I look at it and it inspires me to make the day worthwhile.
When was the last time you fell in love?
With a man? Six years ago. But, with life? Every day!
Do you think the ocean is haunted?
NO. Absolutely not. It is vast and great and powerful but it is not haunted.
What was the first movie you ever loved?
The Wizard of Oz!
Bread with olive oil or bread with butter? (Assume all components are "the good kind.")
Butter. Definitely.
What is your favorite scent?
Amber.
Fuck, kill, or marry: earth, wind, and fire.
Fuck: Wind
Marry: Earth
Kill: Fire
Describe your worst outfit (and where and when it happened).
I once made the mistake of wearing a very flashy Todd Oldham to a very tailored Giorgio Armani tribute dinner.
Are memes art?
Sure, folk art.
What was your mother right all along about?
No matter what weight you are, sell it as sexy and voluptuous and that's how the world will perceive it!
What's the last thing you Googled?
Last name of who played Jimmy in the pilot of The Nanny... LOL
What's the most useful thing you own?
My tweezers.
What's the least useful thing you own?
My blow dryer.
When was the last time you lied to someone's face?
Maybe it was when I said dermatologic cosmetic work was not noticeable.
What were the circumstances for the last time you held someone's hand?
Walking with a friend.
How old are you at heart?
36!
A deli is going to name a sandwich after you. What's in it?
All-organic corn beef, mustard, melted cheese, toasted rye... an organic reuben!
Would you rather maintain a young mind or a young body?
Young mind.
Rose and thorn for this week?
The rose has been taking a beach walk with my friends from Indebted and the thorn was stepping on a bee and getting stung!
What would God say if you arrived in heaven?
"Welcome! We've been expecting you."
What would the devil say if you arrived in hell?
"You took a wrong turn! Go back to where you started and take a right instead of a left."
What is something you would absolutely never wear?
At this stage of the game I would not wear a mini skirt!
What do you wear when you want to feel powerful?
Pantsuit!
If you had to introduce yourself to someone via a meal, what would it be?
A beautiful, simple green salad, a very expensive bottle of red wine, a delicious bowl of al dente pasta, and a decadent dessert.
What superpower would you like to have?
I would like to snap my fingers and be wherever I wanna be!
"Some say the world will end in fire, / Some say in ice." Which do you think?
Does it have to end?
Once and for all, are we living in the Matrix?
Yes, sadly. Or more to the point, we are living in a minimum-security prison—we just don't know it.
Hairstylist JON LIECKFELT Makeup Artist SHAWN BLAIR Manicurist MERRICK FISHER AT OPUS BEAUTY Digital Tech BLAKE MOHR AT MILK DIGITAL Photographer's assistants KEVIN COFFEY and PAUL COLLINS Fashion assistant VIVIAN CHIANGMAI Makeup assistant CHRISTINA ROBERTSON Production WES OLSON & MEGHAN GALLAGHER AT CONNECT THE DOTS Retouching TWO THREE TWO Special Thanks LAUREN LANIER, LISA WEATHERBY
Tagged: