Cherry Drawer Unit, 2020. Photo by Andrew Jacobs.
McCombe Thompson Is Building On Instinct
Meet the design duo who found their voice by seeking stillness.
Cherry Drawer Unit, 2020. Photo by Andrew Jacobs.
These days we're all experiencing some small taste of the quiet life, but designers Sarah Thompson and Stephen McCombe have been experimenting with stillness for a while now.
After launching McCombe Thompson in Antwerp, Belgium two years ago, they returned to the States to look after the house McCombe's grandfather built with architect Alfredo De Vido. A handsome modernist structure built in the '70s, the house is a short walk down the road from Briermere Farms, a fruit farm and bakery owned by the McCombes and famous for its sinful pies. Both found themselves inspired by the house and its calm interior design—an Eames chair here, a bookshelf there, dreamy natural light, and a window in the kitchen framing a large pink honeysuckle bush buzzing with hummingbirds. Upstairs in the attic, you'll find an archive of old photographs Stephen's grandfather shot for LIFE magazine in the '50s and '60s (his subjects ranging from the likes of Jacqueline Kennedy to Lucille Ball), organized neatly amongst a perfectly smattering sprawl of anachronistic curiosities like old radios, romance novels and rotary phones. Just one step outside reveals a stunning landscape, lush with fruit trees, honey bees, and fresh green forest leading to a small rocky cliff overlooking the Long Island Sound. Time slows there.
Last year, having just published their book Sculpture 2014-2018, they were eager to further develop their practice. After building a workshop next to a huge empty pool in the basement, they designed and produced two full collections comprised of minimalist furniture and sculptural objects. Considering the world they've made home, it is no surprise that their work is simple, timeless, and focused on raw materials. I sat down with both Thompson and McCombe to discuss developing their latest collection, why they're so drawn to minimalism, and the vital need for honesty in construction, as well as in life.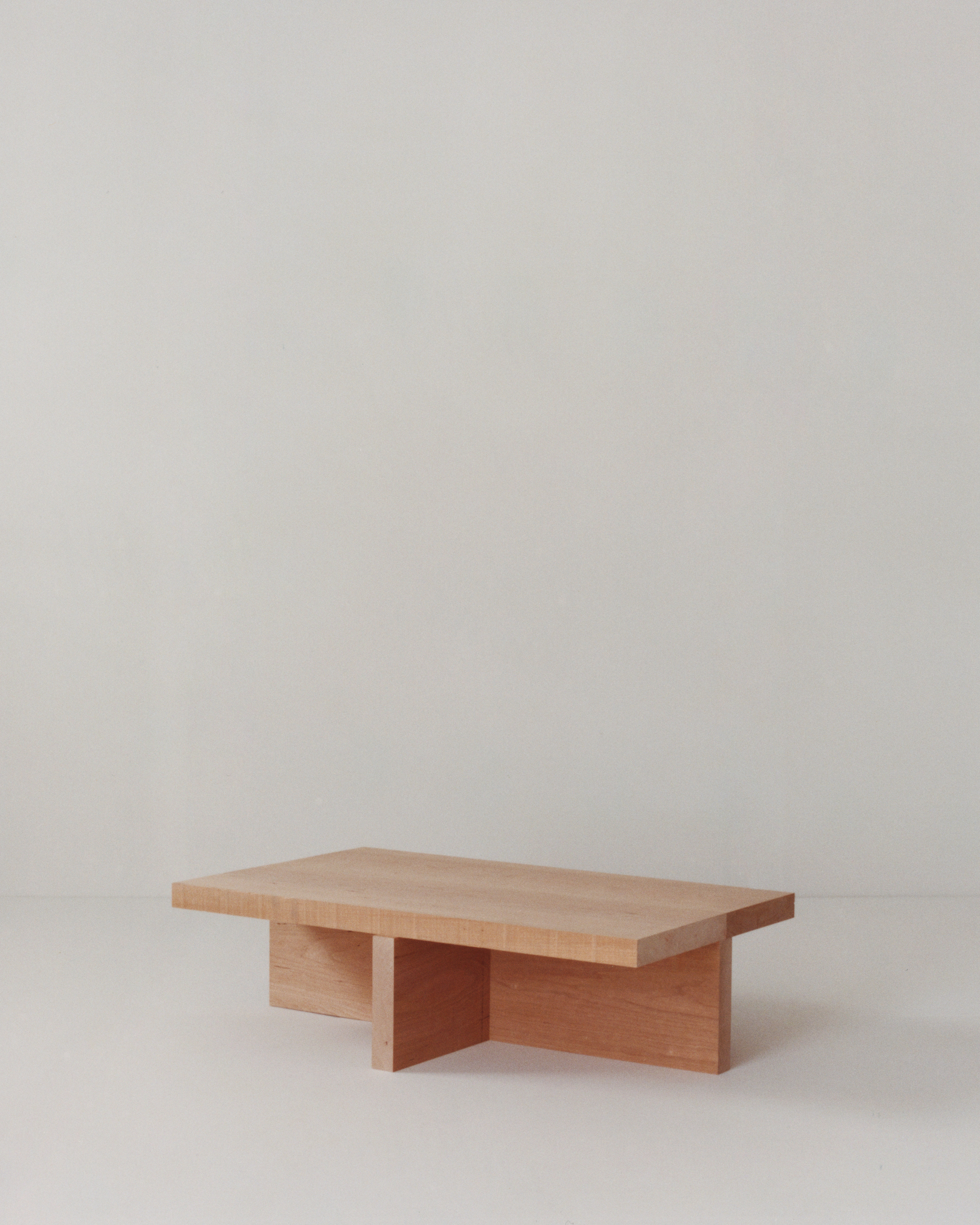 What inspired you to leave the States for London five years ago?
Sarah Thompson: We were just really looking for a new experience, a new surrounding. We had been living in New York City for several years, living and working, and it got to this point where we just innately knew we needed a change and a way to grow our ideas of working together.
Did you know then that you wanted to start a design practice?
ST: We always thought to do some kind of design practice, and we decided to go abroad. We thought that was the best next move to find that space.
Stephen McCombe: During my studies and definitely after, I was doing quite a bit of freelance work with different design studios. Mainly with Faye Toogood. It was a wonderful, eye-opening experience.
ST: After a couple of years in London, we knew. It was almost a "now or never." We just had to make it happen. Two years in, we'd visited Antwerp a couple times, because of a really dear friend of ours, and just kind of fell in love with the city. I like to think of it as a small town, and thought that that would be a really nice way to jump into our practice. It was so much more quiet, a better pace for us to start the studio.
SM: We could really focus more on our work. It's a small city, but really strong creatively in the arts, and in fashion. And then of course, there's the history, the churches, the Rubens paintings…
Do you remember the first piece you made there? Was this when you began working on your book?
SM: The book was definitely the first thing we actually produced together, photographs of our small scale sculptures. It's interesting because we always say the book was the first thing we produced, rather than the sculptures. Because we were out to actually make an object, and we wanted the object to be a book.
ST: I mean, having lived in many different apartments and cities, we were just thinking small scale and talking about experimentation, and playfulness and working through instinct. We'd been collecting all these little bits and bobs up from off the street and making little assemblages out of them, just for fun. The book was also a record-keeping of all the traveling we had been doing in Europe. It was just when we moved to Antwerp, so we were finally able to be still enough to process and reflect on those experiences and develop them.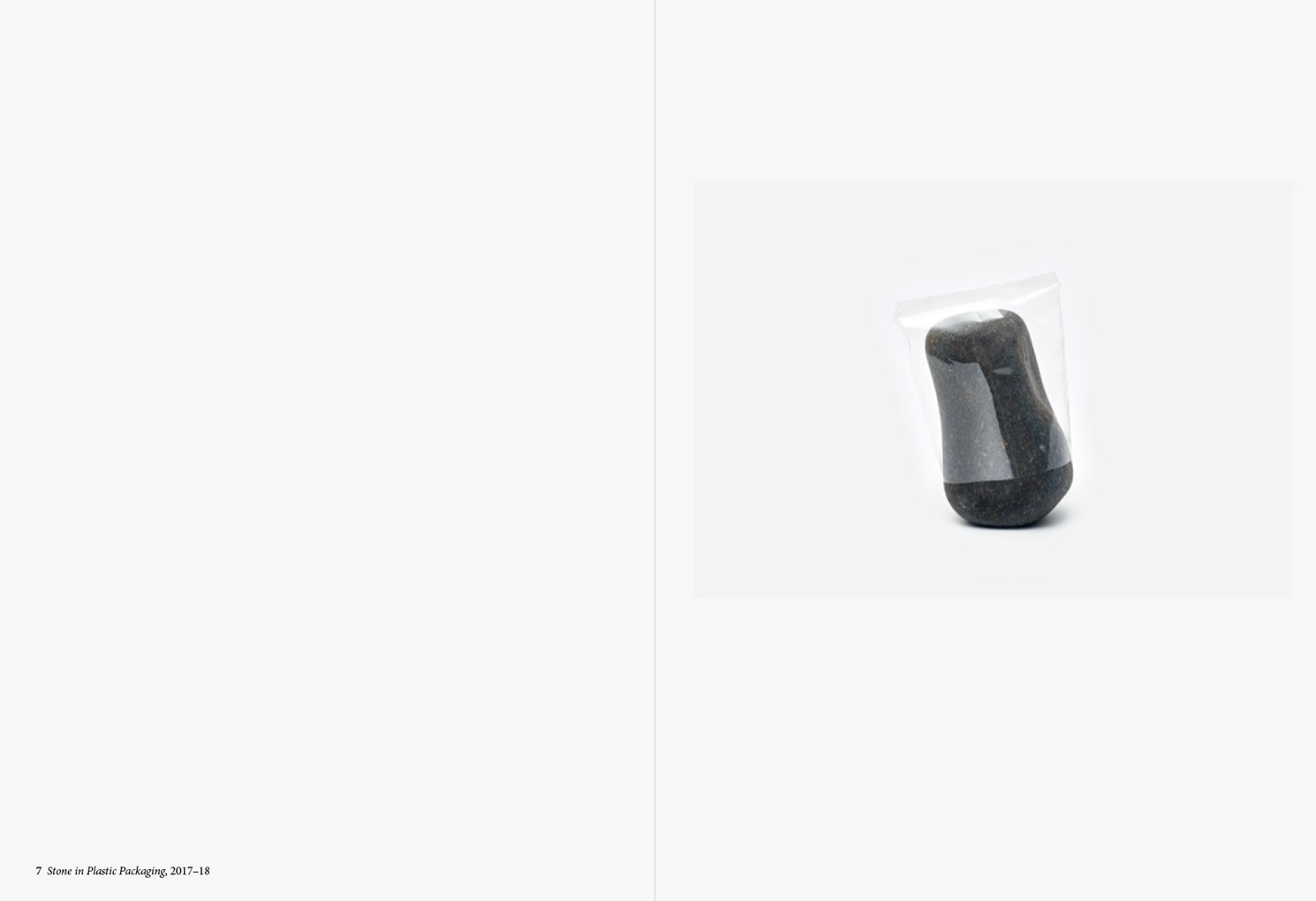 Tell me about where you're living now.
SM: We've relocated to the east end of Long Island. We are living in my grandparents' house, basically as caretakers. It is a modernist structure that sits on a farm, on the Long Island Sound. It's a house on which my grandfather worked very closely with the architect, and it really informs a lot of what we do.
ST: It was actually quite last minute, the idea to come back to New York. And it really just happened when we realized that Stephen's grandparents' home was no longer looked after, and it just became a question of how to take care of it. We saw it as an opportunity to help out the family and also take on another kind of project, which was, to kind of oversee the renovation of the house that meant so much to them.
SM: Again it was that innate feeling of searching for the next step in our experiences, to keep growing.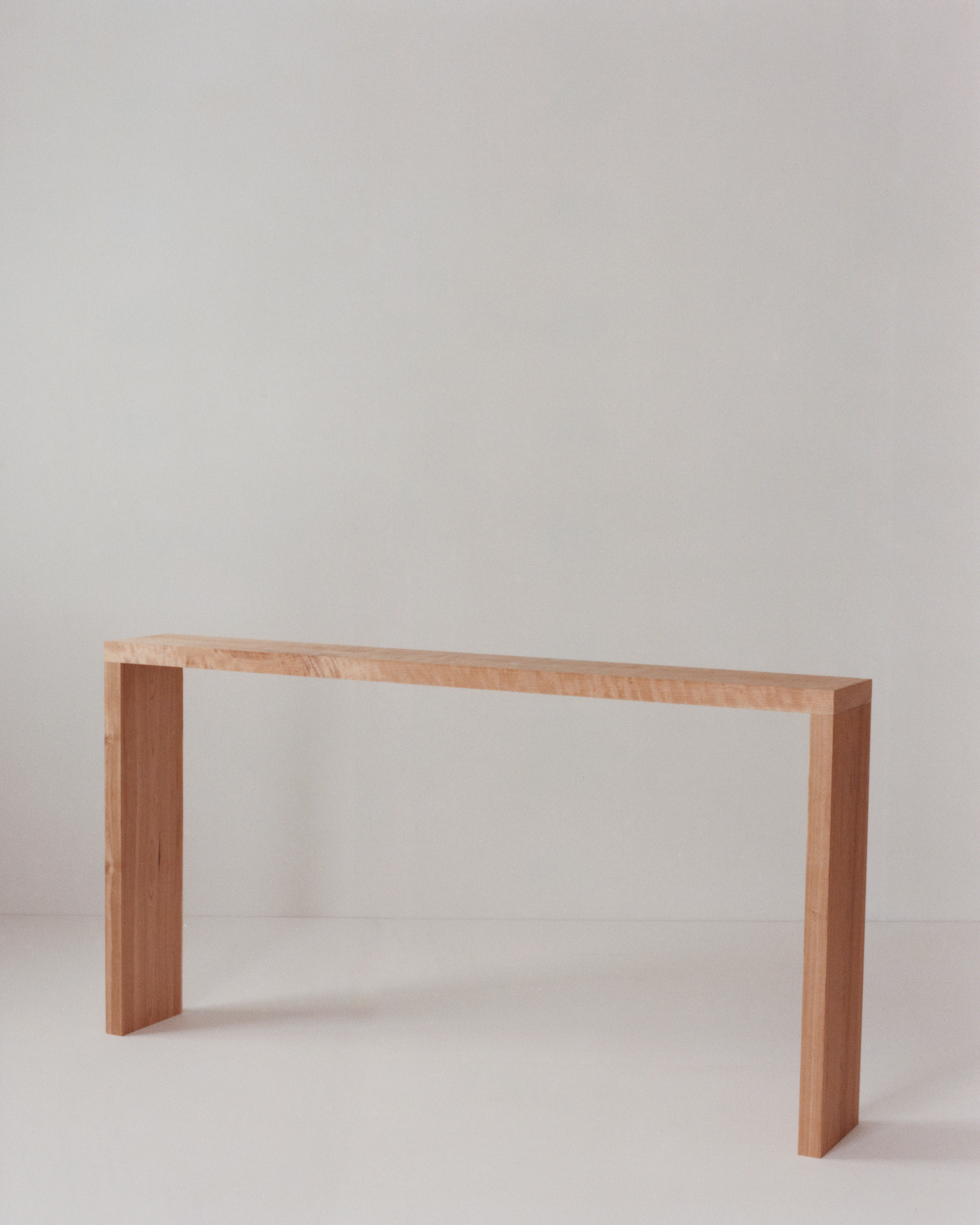 Sounds like this is a theme for you two, a drive toward creating space for unfamiliar situations and territories. How did your relationship as a couple, now husband and wife, transform into this creative partnership?
SM: That's the thing, for us it wasn't the label of boyfriend/girlfriend, husband/wife, it always started out as a creative partnership. We were always just creative partners. In college, I was in my final semester doing my senior project, which culminated in a show, and Sarah played a big role in helping to curate. She was in my studio every day, and we found that we worked so well together.
Stephen, when did you realize that you wanted to make furniture?
SM: I'd have to say, it was after my experience in New York City, working as a display artist, and also working with different galleries and helping to set up shows. I was interested in exploring that further, which meant entering into design a bit, from the fine arts angle.
ST: We've always had this kind of primary obsession with artwork and functional objects.
That brings me to my next question. What's your favorite artwork? You can only pick one. It's an annoying question.
SM: I can name an exhibition. Anna Maria Maiolino. At 69th Street. Hauser and Wirth.
What was special about that?
ST: Just an unbelievable display. Her deep connection to the earth, and the way that relationship was displayed. She is well known for her clay work, and also her illustrations really took me. It was a form of minimalist art that I had never seen before.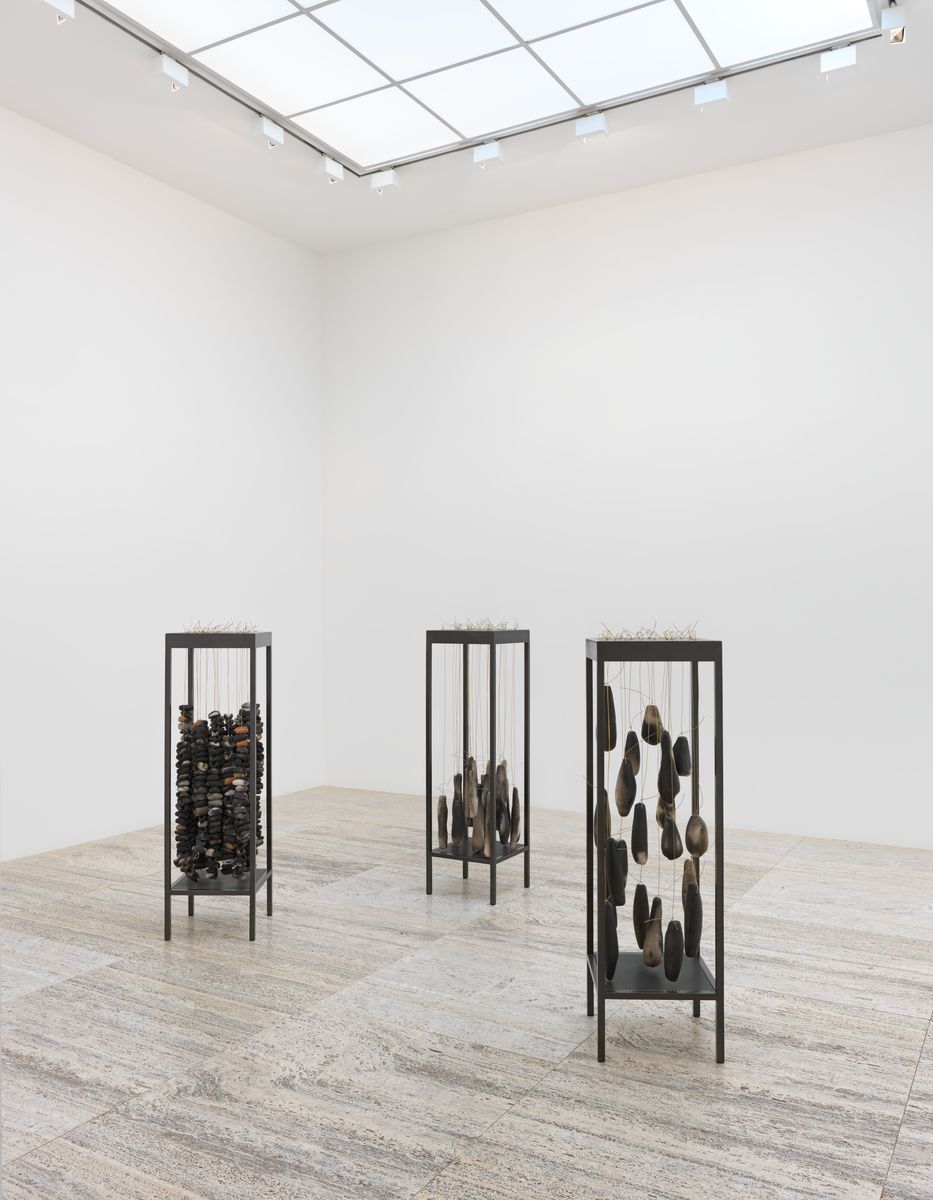 What attracts you to the minimalist approach?
SM: It really speaks to us because generally a lot of artwork is about representing something. Like, there's a painting that represents this landscape, or this sculpture represents this still life. But with minimalism, it's such an extreme form of abstraction, where it's all about the form itself. It is what it is. It's the beauty in just that form. That's all we seek, in our work. It's all about refinement and seeking that form. Through the honesty of the material as well.
It sounds like you find honesty beautiful.
ST: Integrity is another word.
How about you Stephen, is there a work that you think of often?
SM: The Joseph Beuys exhibition in Antwerp was really important, because he's one of our—I don't like using the word favorite too much—but he's one of the artists that we definitely speak about quite often, right? Christo and Jeanne Claude are also artists that we really look to. One of their projects is called Running Fence. The way they executed that spoke to me, the way they cut through the landscape. Imagine: it's essentially a fabric fence, like, the fabric's strung between posts, going through a landscape in California, for miles. And it's just cutting through, going up and down, and over hills.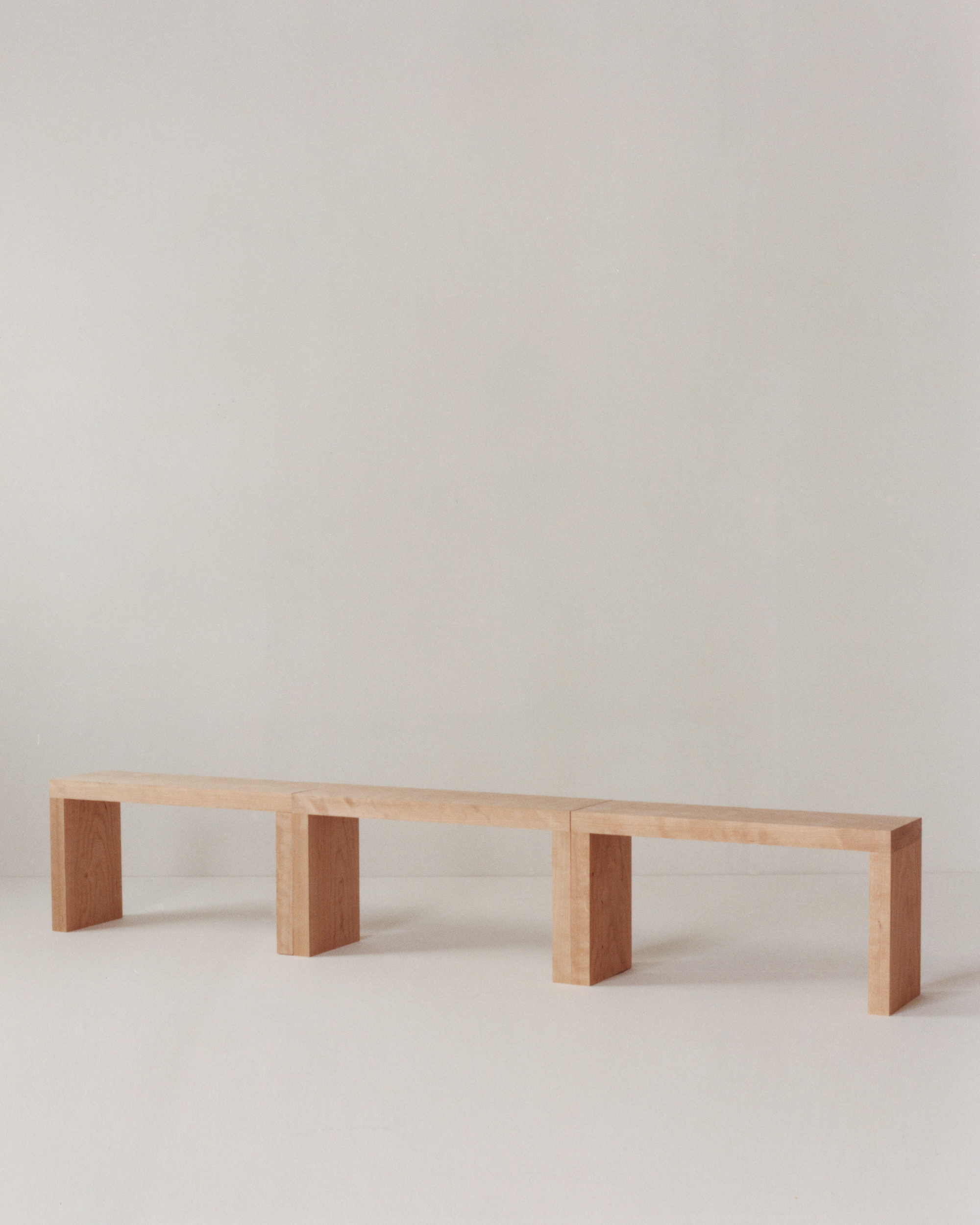 Another theme seems to be coming up is connection to the earth, and to land. What more perfectly functional form than, a mountain? It's like, the ultimate sculpture.
ST: It's just about honesty that everyone can relate to, and everyone can understand. Something can be so honest that it can be overlooked, or something can be so honest that it's mundane, and there's a beauty in the mundane, right? There's purity there, something being very humble or modest. So I think the underlining theme in all of that is just like, finding that kind of essence, or relating to it and referencing it.
SM: I feel like I pull that from my grandparents as well, in their lifestyle, in the way they approached every day. They were always very humble about how they lived, and this house as well, it's somewhat grand in its appearance, but all the spaces within it are quite humble.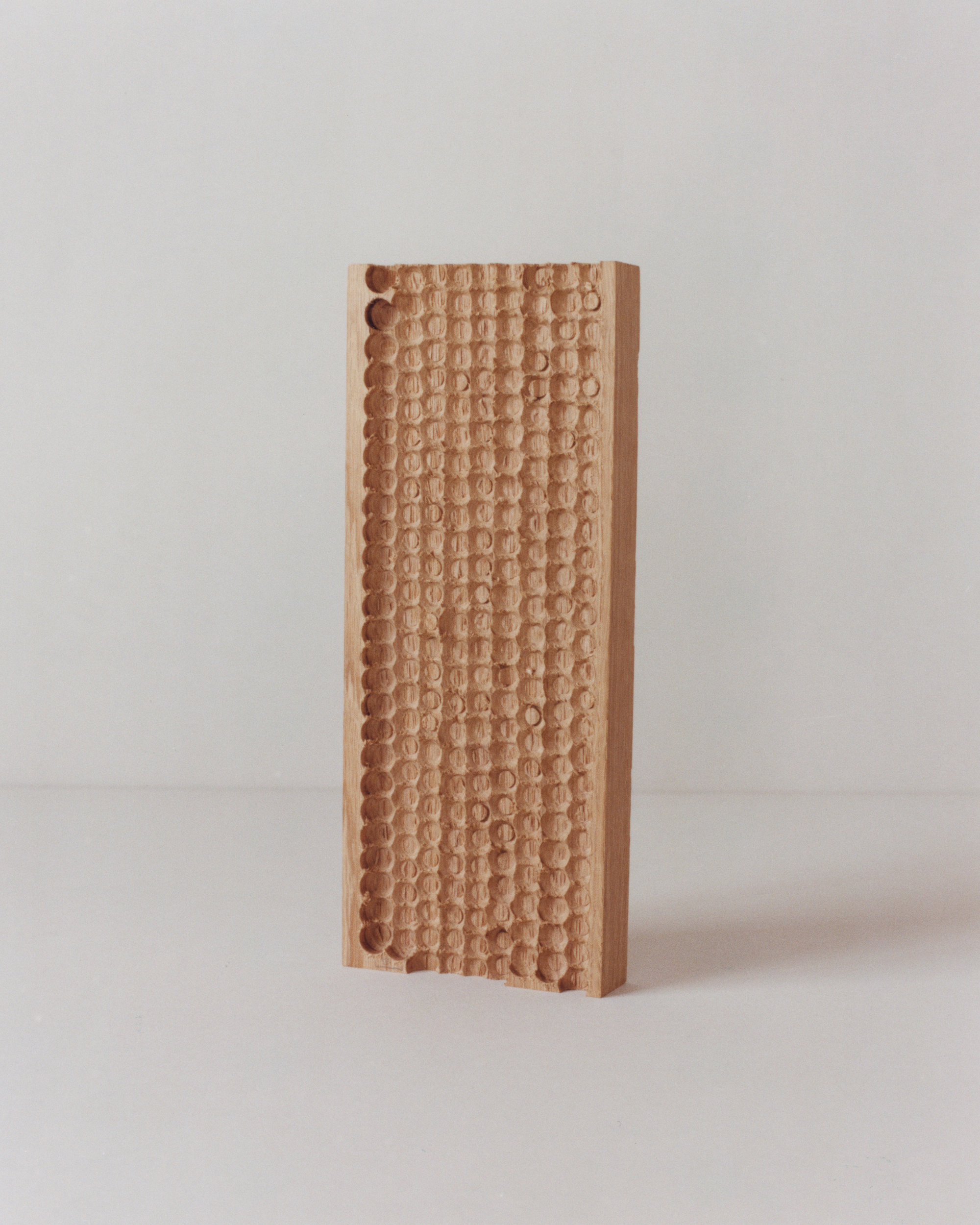 How much room do you leave for improvisation and mistakes when you set out to make things? What's your relationship to risk-taking?
SM: I'd say much of our work has actually developed from a place of improvisation. The experimental approach is how a lot of the pieces have come to fruition, especially the more sculptural ones.
ST: I guess it goes back to the idea of how important instinct is, right? That instinct and improvisation and raw experimentation comes from such an honest place. For us, it's imperative that we always tap into that.
How do you guys choose your collaborators?
ST: We think about how their work compliments our own aesthetics. But I feel like most importantly, it's really about the right energy, the right character. People who are honest and fair. I think that that's incredibly important, if not more so than making sure you're aligned artistically. Because that can always be negotiated.
What's next?
SM: We know that we want to grow the practice, maybe ten employees. It's something we're obviously going to have to work towards. In the immediate future, our plans are to open a showroom in London, in order to not only display our work, but also to curate a space of our own.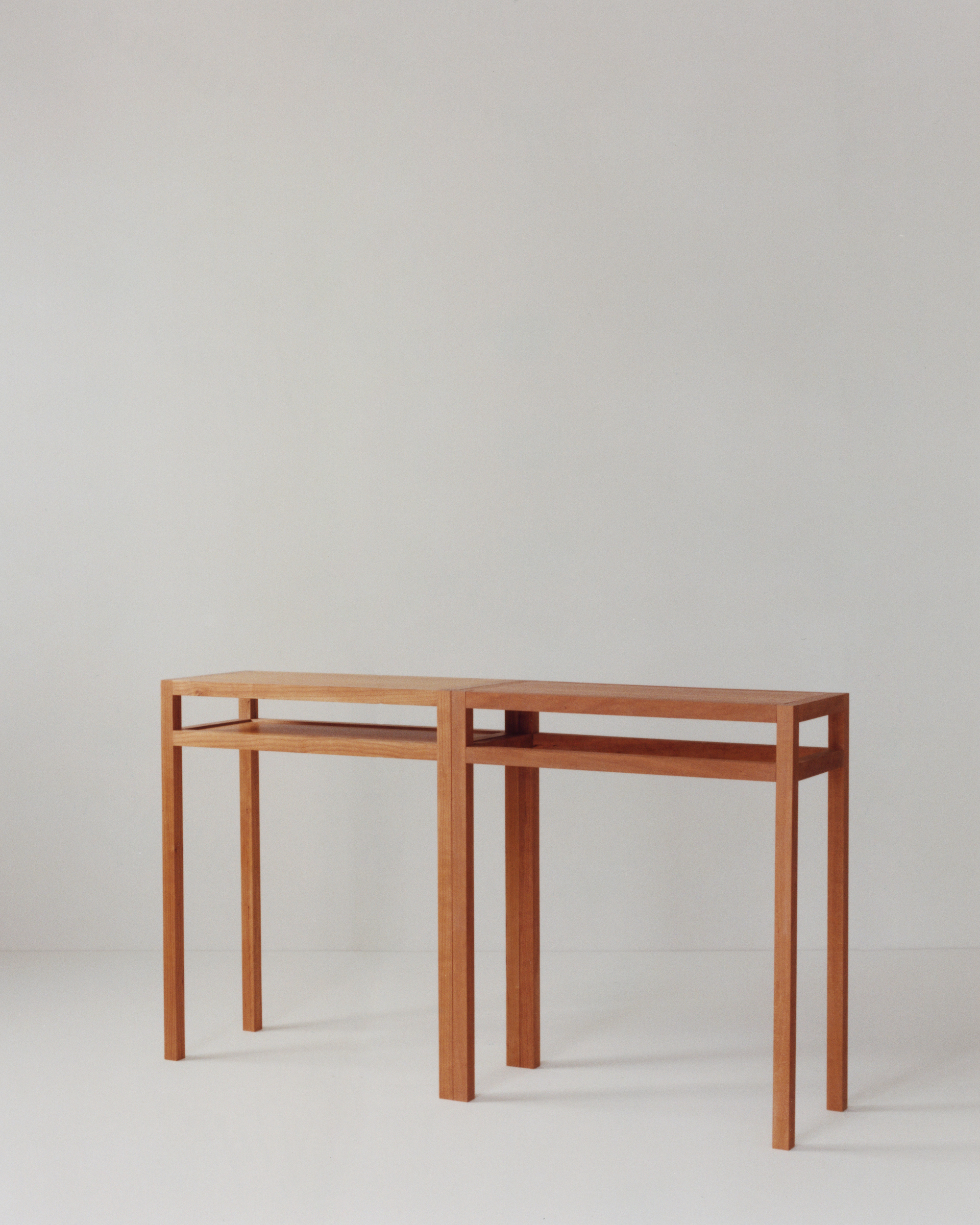 Tagged: