Photo by Neville Elder/Corbis via Getty Images
Accidental Style Icon: Sister Wendy Beckett
The art-obsessed nun was full of surprises—sartorial and otherwise.
Photo by Neville Elder/Corbis via Getty Images
Looking back through images of the F/W 2020 runway shows feels a bit like digging through the ossified remains of Pompeii. Sleeves as flimsy as spun sugar at JW Anderson, sumptuous leather-paneled pencil skirts at Louis Vuitton, and Ashley Williams's empire-waist bubble hemmed minidresses printed with wads of pink dollar bills now look more like portals to a bygone era rather than actual, wearable garments. Post-pandemic, these clothes have taken on a ghost-like quality, haunted by the souls of the people who might have worn them had they not ceded the territory of their wardrobes over to crusty T-shirts and sagging sweatpants. But of all the "trends" that might have come to pass this fall, one in particular maintains the freshness the others now lack: a preponderance of voluminous black cloaks and sober head coverings that may as well have been nabbed directly from the sparing closet of Sister Wendy Beckett.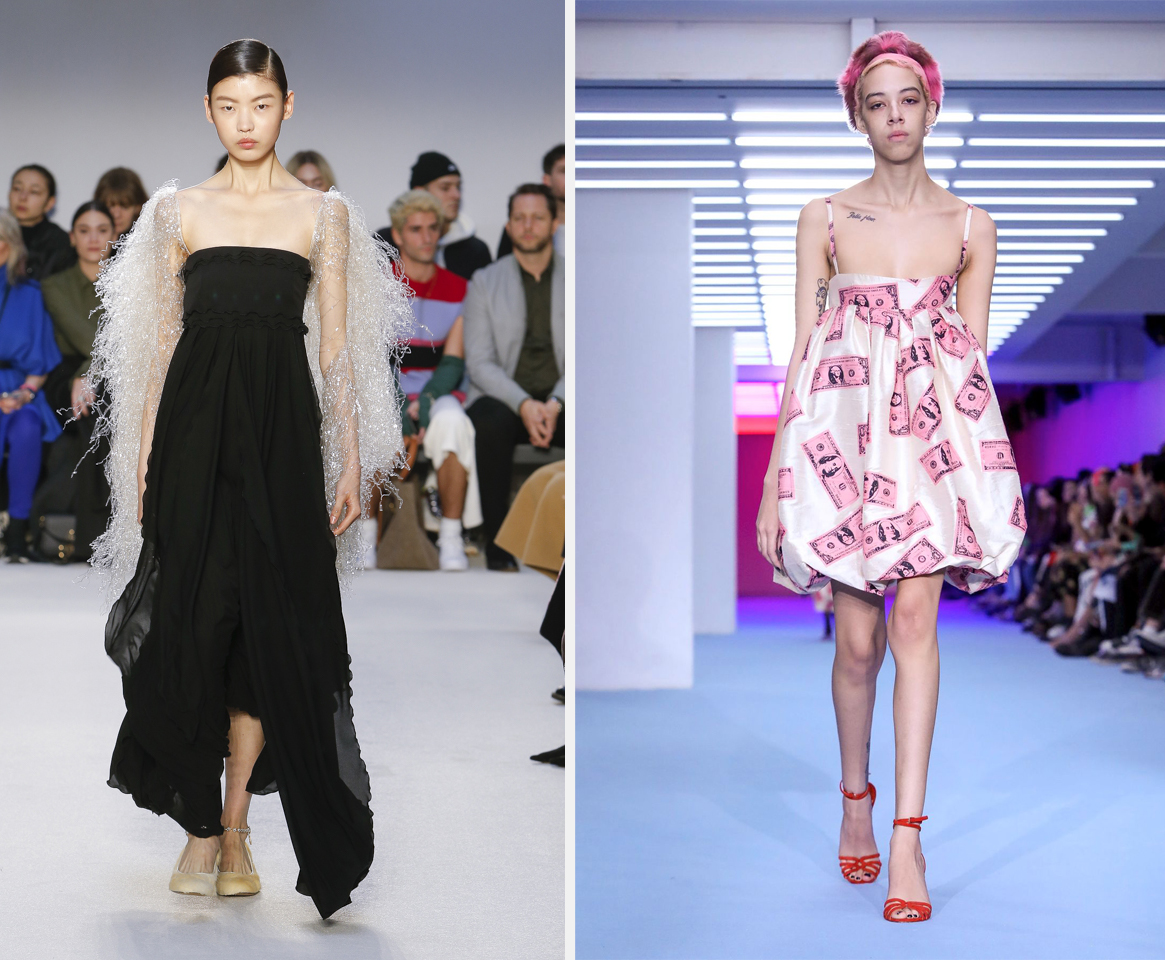 Sister Wendy, as she's better known, was an eremitic nun who lived in a rickety trailer on the edge of a forest in England, subsisting primarily on skim milk and Ryvita crackers. (She passed in 2018.) Called to the cloisters at an early age, Beckett joined the Sisters of Notre Dame de Namur as a teenager and spent four decades in quiet devotion to God before a gig as host of BBC TV art history specials vaunted her into the public eye. By the mid-'90s, Beckett's completist knowledge of art history, delivered with a pronounced lisp that softened hard r's into gentle w's, turned her into one of the most well-known and widely beloved art critics the world has ever seen.
Beckett's appeal rests in her ability to translate esoteric art for an uncultured audience. From her earliest appearances on TV in 1992 to her 1996 magnum opus 10-part docuseries Sister Wendy's Story of Painting, Beckett's method of delivery remains the same. She walks into a space, cutting a dramatic figure in her black cloak, scapular, and cowl, and gazes pruriently at the art for a moment before turning towards the audience and launching into an elegiac monologue on anything from the fugue states of Mark Rothko to a medieval masterwork. Beckett doesn't just explain art, she exuberantly bears witness to it, gesticulating wildly as she brings her audience all the way back to medieval France or 1950s New York to describe the exact conditions under which the art was made. Often, she delivers her breathless critiques with eyes closed eyes and fingers clasped, as if ensconced in an extended state of ecstasy.
Beckett's commentary is made all the more compelling by her colorful use of language. Michelangelo is "a strange lonely, man, afraid of God, and perhaps that's why he often troubles me." Looking at the 1750 painting Mr. and Mrs. Andrews by Thomas Gainsborough, Beckett reprimands the "naughty" Gainsborough for holding his subjects in gleeful contempt. She calls Mr. Andrews is a "yobbo" whose "great unintelligent face" makes him the object of reprisal from his unloving wife. Has the innocent subject of a painting ever been so thoroughly ethered?
Beyond lobbing insults, Beckett also refuses to shrink away from frank descriptions of the human body. She is filled with exuberance while describing the "lovely, fluffy public hair" in Stanley Spencer's Self Portrait with Patricia Preece. Bill Moyers attempted to confront this apparent irony in a 2000 PBS interview, to which she curtly replied, "God did not make a mistake in creating the human body, so I do not make a mistake in describing it."
Sister Wendy is, perhaps, the ultimate definition of an accidental style icon. Her singular outfit—the plain habit of a Carmelite nun—is less an expression of personal taste than a literal uniform. Its inception dates back centuries before Beckett was ever consecrated, yet it bears all of the hallmarks of personal style: recognizability, reproducibility and consistency. The pathway to achieving icon status rests on cultivating a signature look that hardens from a preference into an instinct over time—think Anna Wintour's bob or Karl Lagerfeld's stiff collars. Actualizing this kind of self-referential style requires total supplication to one's desires and a nodding agreement to never change with the times. For many, this is an impossible task—but Sister Wendy manages it with aplomb.
Habits are enigmatic in their plainness, compelling in their simplicity, and arousing in their purity. The smooth, sculptural lines and profusion of fabric that provides comfort while projecting an air of majesty is undeniably appealing. Plenty of designers also turned to Sister Wendy as a foundation for their Fall 2020 collections. At Balenciaga, models formed their own religious order (Gvasalians?), splashing across a Holy Water-drenched runway in high collars, stately majestic robes, dark flowing overcoats that settled halfway on the spectrum between servant of God and harbinger of death. At Max Mara, monk-like rope belts were reminiscent of Friar Tuck. Alexander McQueen's nuns were of a groovier persuasion, as if they had taken to wearing habits designed by David Bowie's costume designer in the 1970s, Kansai Yamamoto. Not even couture was safe, with Chanel making heavy use of scalloped white collars contrasting on voluminous black fabric to emulate a nun's attire.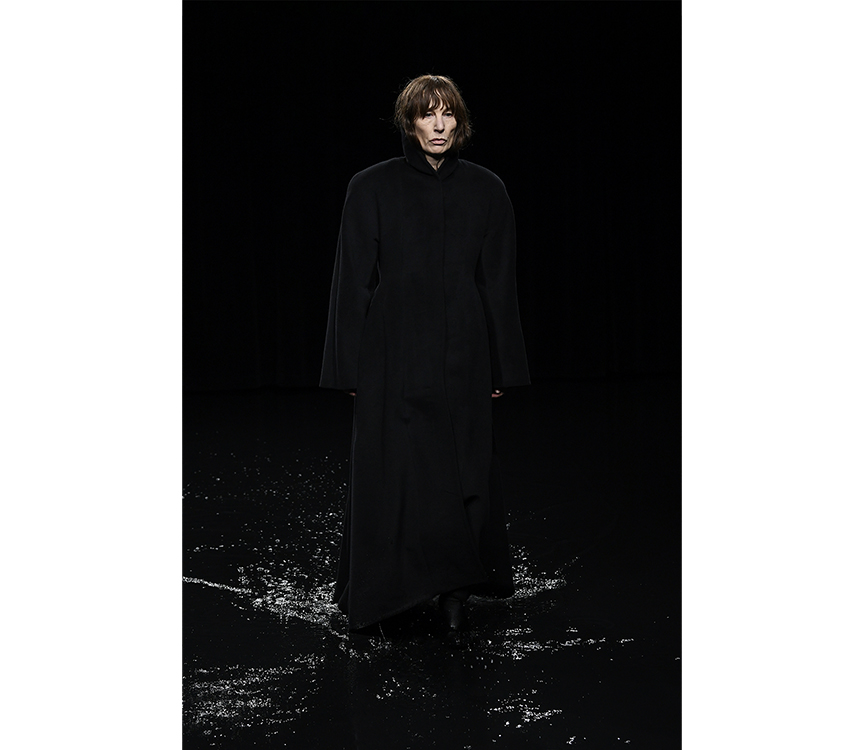 The restrained style of nuns—nuncore, if you will—feels apt for the current moment because it represents abnegation in the face of plenty. Nuns deny themselves pleasure, or perhaps simply find a different outlet for it, and choose to make a life out of meager means. Though fashion usually veers towards escapism in trying times, nuncore renounces flounces and foils in favor of unflinching sobriety. Nun's attire remains constant throughout time and are therefore well-primed to weather an economic recession that will force citizens to mend and make do.
Sister Wendy may no longer be alive but her influence lives on, both in my heart, and pop culture's continued fascination with nuns who do not conform to society's expectations. In 2021, Paul Verhoeven's Benedetta, a horny film about a lesbian nun in Renaissance Italy, promises to be one of the most anticipated and divisive films of the year. Sister Wendy likely wouldn't have approved. But then again, she always was one for surprises.
Tagged: