The word iconic gets thrown around a lot, but for stylist Misa Hylton, it's just her resumé. Photographed by Myles Loftin
Mary J. Blige's oversize menswear suit in the video for "I'm Goin' Down" Puffy and Black Rob in coordinating black-and-white Fendi Zucca looks created with Dapper Dan. Jodeci's industrial heartthrob fits, consisting of combat boots, loads of leather, and gallons of baby oil. And who can forget the custom candy-colored furs created with Nija Battle for Lil' Kim's "Crush on You," not to mention the most notorious of all red carpet getups: the mermaid fantasy, titty-out catsuit and matching purple pasty worn by Kim at the 1999 MTV VMAs.
These legendary ensembles were the brainchild of Misa Hylton, the premiere stylist for Blige, Lil' Kim, Foxy Brown, Puffy, and the whole Bad Boy Records roster, who created the countless daring styles that have come to define the Jiggy Era. "I don't really have a favorite, believe it or not," says Hylton. "Each moment is really special and has a story to tell."
We are still playing catch-up to looks that Hylton created almost 25 years ago. Hylton cut her teeth at the tender age of 17, synthesizing the worlds of hip-hop and high fashion with the subculture of old-school Harlem hustlers and traditional Japanese aesthetics—her matrilineal side is of Japanese descent—to create a new visual language.
I grew up on the images that Hylton created back in the Jiggy heyday. Today many of her aesthetic signatures have come back in style—the heavy lip liner, the deep side swoops, the sleek leather jackets. With her creative legacy firmly established, Hylton has opened up about the struggles she faced on the road to hip-hop glory and fashion infamy—such as homelessness—and has emerged with an air of grace and an unshakable zen. "Going through [adversity] gives you compassion, and a connection to the human experience in a really deep way," says Hylton, who is also a certified life coach and studied psychology in undergrad. These days, she's the global creative partner for MCM and the director of the Misa Hylton Fashion Academy, where she's passing wisdom to the next generation of creatives. Hylton has seen it all and styled them all, but she's far from done.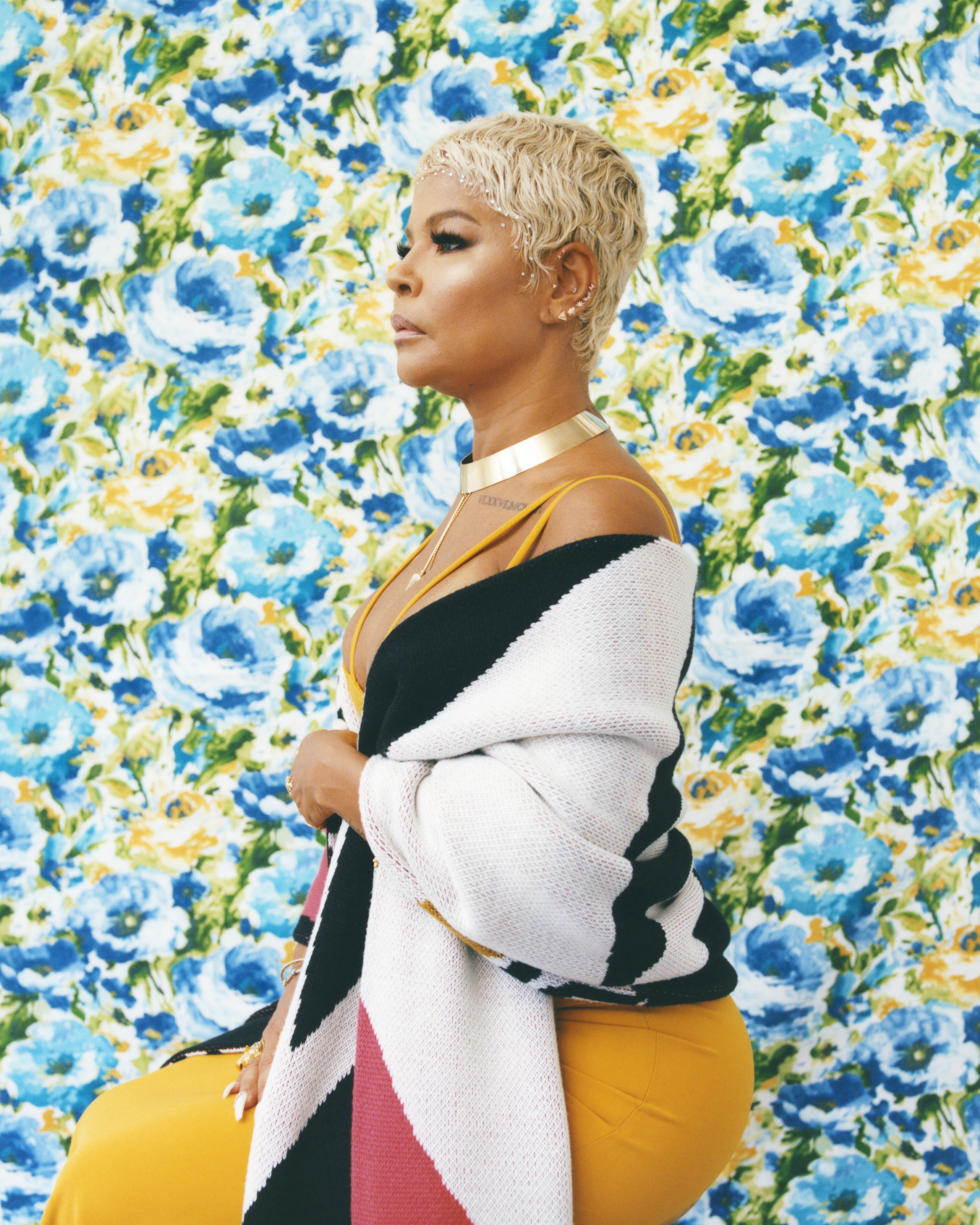 Your mom is Jamaican and Japanese, and your dad is African American. How did your cultural background affect the visual language of your style?
I had so much stimulation because of that. My mom [and] my grandmother were Japanese, and we all lived together for a very long time. So I grew up with the Japanese television station on all day. I grew up wearing kimonos, and I would run around in them inside of the house. We would go to the cherry blossom festival every year. Then I would go to Jamaica in the summer to that side of the family. So it was very colorful, it was very artistic. There was a lot of range; there was a lot of boldness and swagger. Then, on my dad's side of the family, it was a place where I could be free to be less conservative, and really embrace hip-hop culture freely. I could wear my doorknocker earrings, dye my hair with Kool-Aid, and not really get in trouble.
Talk to me about the evolution of Mary J. Blige's style. She grew up in Yonkers, and you're from Mount Vernon. Did you know each other before you started working together?
Westchester is a microcosm. Obviously, Mount Vernon and Yonkers used to get a lot of flavor from Harlem, because we're so close in range. We did not know each other, but we were familiar with the same style, the same point of view. Our high schools played each other in sports, so there was this whole perspective that we shared. I actually loved her tomboy style. I thought it was dope, and I just added a touch of femininity to it. That was what we actually highlighted. We kept the baseball caps, but we added a tennis skirt. We added a bustier with a men's suit with combat boots and baseball caps. We kept the hip-hop and tomboy style, because that's what set her apart from any other singer that was out at that time. It was about highlighting youth culture, street style, and celebrating the style that we loved, which was the "around the way girl" with a spin on it. Also, we had this space of freedom, which Andre Harrell [the founder of Uptown Records] gave us—Mary, Puffy, myself, and all the artists on Uptown Records. We had the space to show up as ourselves. Mary didn't have to put on a gown because she was a singer.
I feel like Lil' Kim was an artist that you got to play the most with. She understood image as an ever-changing thing.
With Kim, I got to be creative because that's who Kim was. All the things that we did together were things that she wanted to do. She was a girly-girl and she loved fashion, and she loved taking risks. We both felt so free to do whatever we wanted to do, and to express ourselves as colorful as we wanted to, as sexy as we wanted to. Just because I'm rapping doesn't mean I have to wear baggy clothes. I don't have to cover up to go toe-to-toe with any guy. My armor can be whatever it is that I want it to be. Who says there are any rules?
Earlier this summer, the documentary "The Remix: Hip Hop X Fashion" debuted on Netflix. I was surprised to hear some of the personal struggles that you shared in the documentary.
I grew up in the business during the Wendy Williams era, when she was on the radio daily. So we grew up—when I say we, most of the time I'm talking about myself, Puff, Mary, Kim, Faith, the whole Bad Boy crew, Jay-Z, Foxy, everyone coming up at that time—we grew up having to be really protective of ourselves and each other. We had this code: We don't share, we don't talk. A you-get-what-I-give-you type of vibe. It was totally different from this reality-show era. To share something so personal was really something I never thought I would ever do. Ultimately, I made the decision. I woke up one morning, and God told me, "You have to share your story. It's going to be a blessing to other people." And that's what I did. Doing the documentary was already a lot for me. I'm such a behind-the-scenes person. I'm private, careful—a little guarded, if you will. Everyone goes through struggles, and you need to know that it's okay. You should honor all of your experiences. There's nothing to ever be ashamed of that you may go through in your life.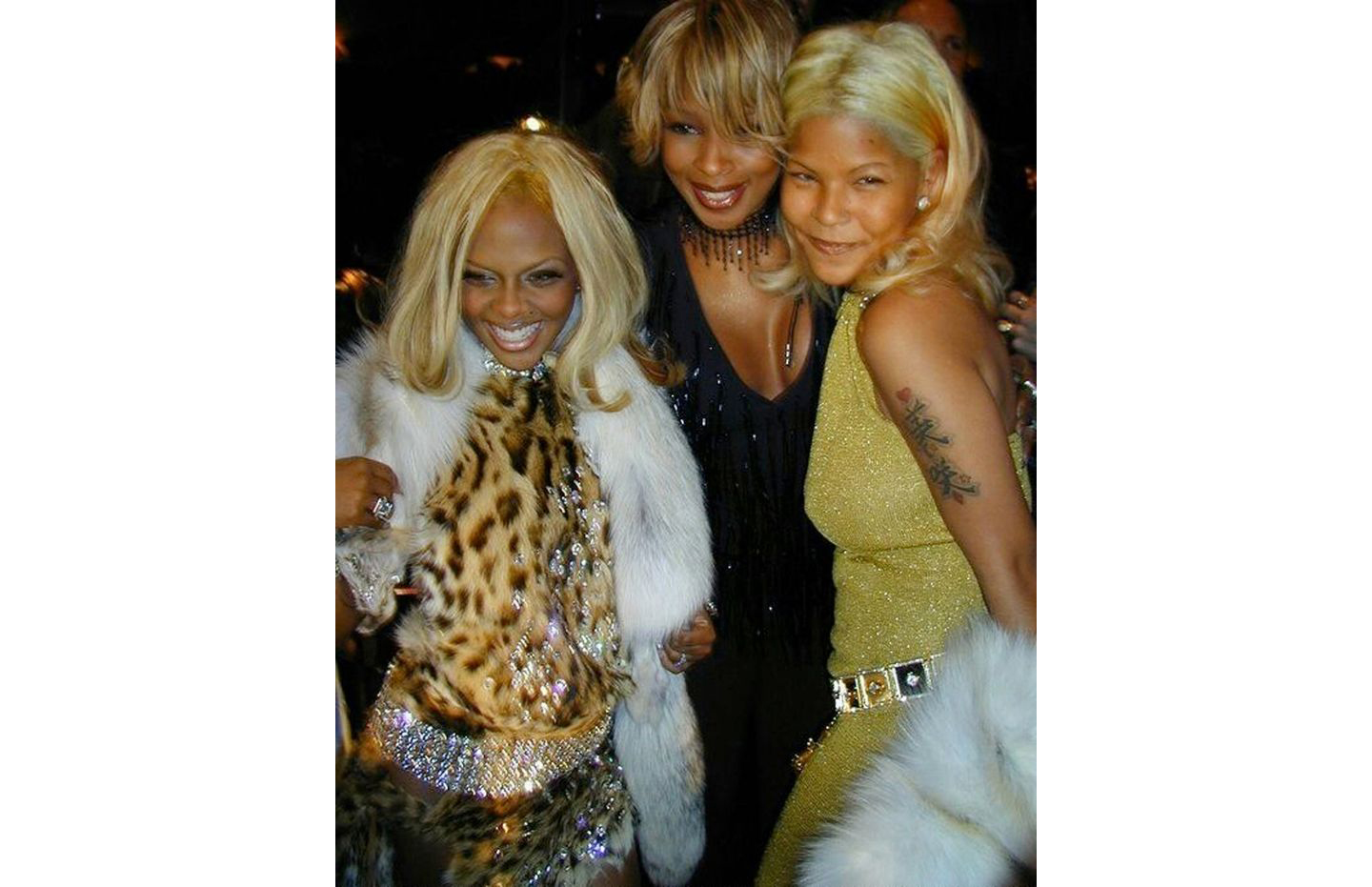 Just thinking of the current landscape of the fashion industry, what excites you?
You know what excites me right now? Young creators at my fashion academy, the Misa Hylton Fashion Academy. I'm really excited to continue to educate, mentor, teach, and empower the next generation of creatives. I'm also excited about the opportunities that minorities are having in the fashion space—something that I didn't think could be possible when I first started styling—and how we're being recognized for our contributions. I'm excited about the Black in Fashion Council and Harlem's Fashion Row. I know that one day things will be really great. How long will it take? I'm not sure. But I know that we'll get there.
How does it feel to see your look come back to you 20 years later?
It feels good, especially because I knew what I knew. I was always someone who believed in my style. I saw my aesthetic as something that was dope. I was really authentic and I didn't change for anyone, or any brand, or any opportunity. So to see now that it's being emulated and celebrated, it feels really good. It feels empowering, believing in and staying true to who you are…sometimes you're ahead of your time.
Stylist JENNA TYSON, Assistant Stylist TIARA OTTLEY, Hair Stylist MIDEYAH PARKER, Makeup Artist MAYUU VARGAS, Photographer's Assistant DENZEL GOLATT, Special Thanks JENNA TYSON AND FRANCES ARMAND