"How's this for meta?" Illustrator Liana Finck views the viewers at last Thursday night's gallery openings in Chelsea.
What happens at an art gallery opening is often as rich as what's hanging on the wall. Doodads, gigantic skateboards, dogs patient, dogs soft, a woman clacking her wooden bracelets on a glass display case like she's typing "board member!" in Morse Code—and here, on top of that, New Yorker cartoonist Liana Finck recording the scene in her sketchbook.
Below, Finck's sketches from a handful of gallery openings across Manhattan last week.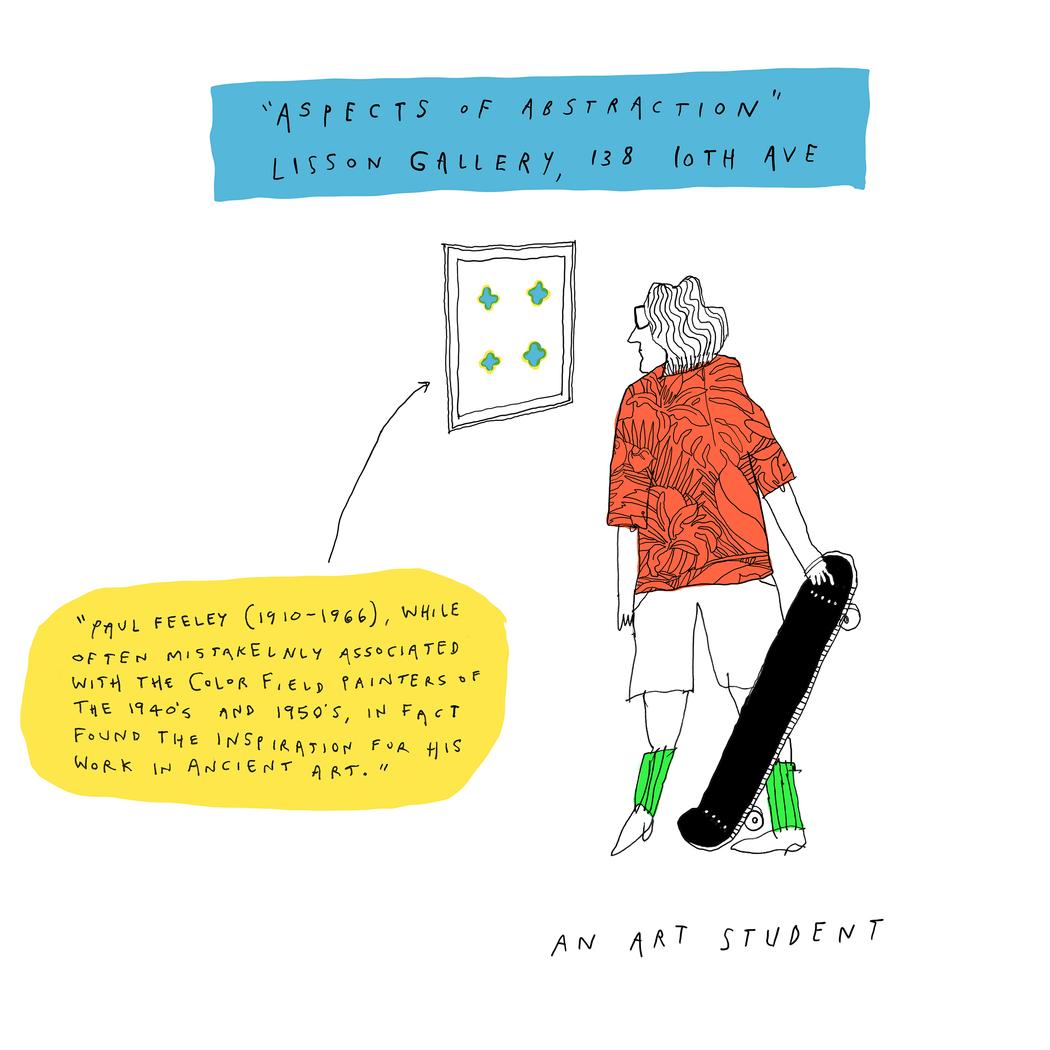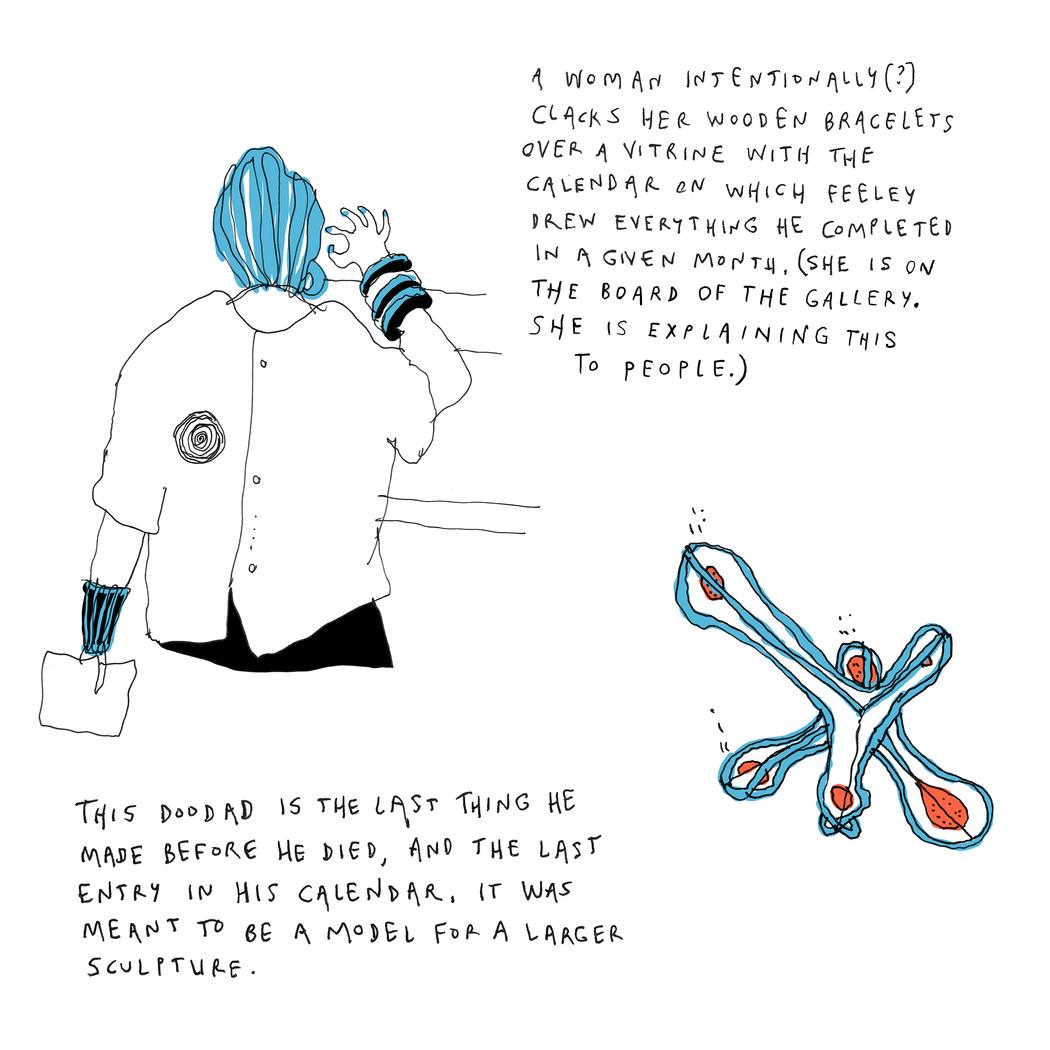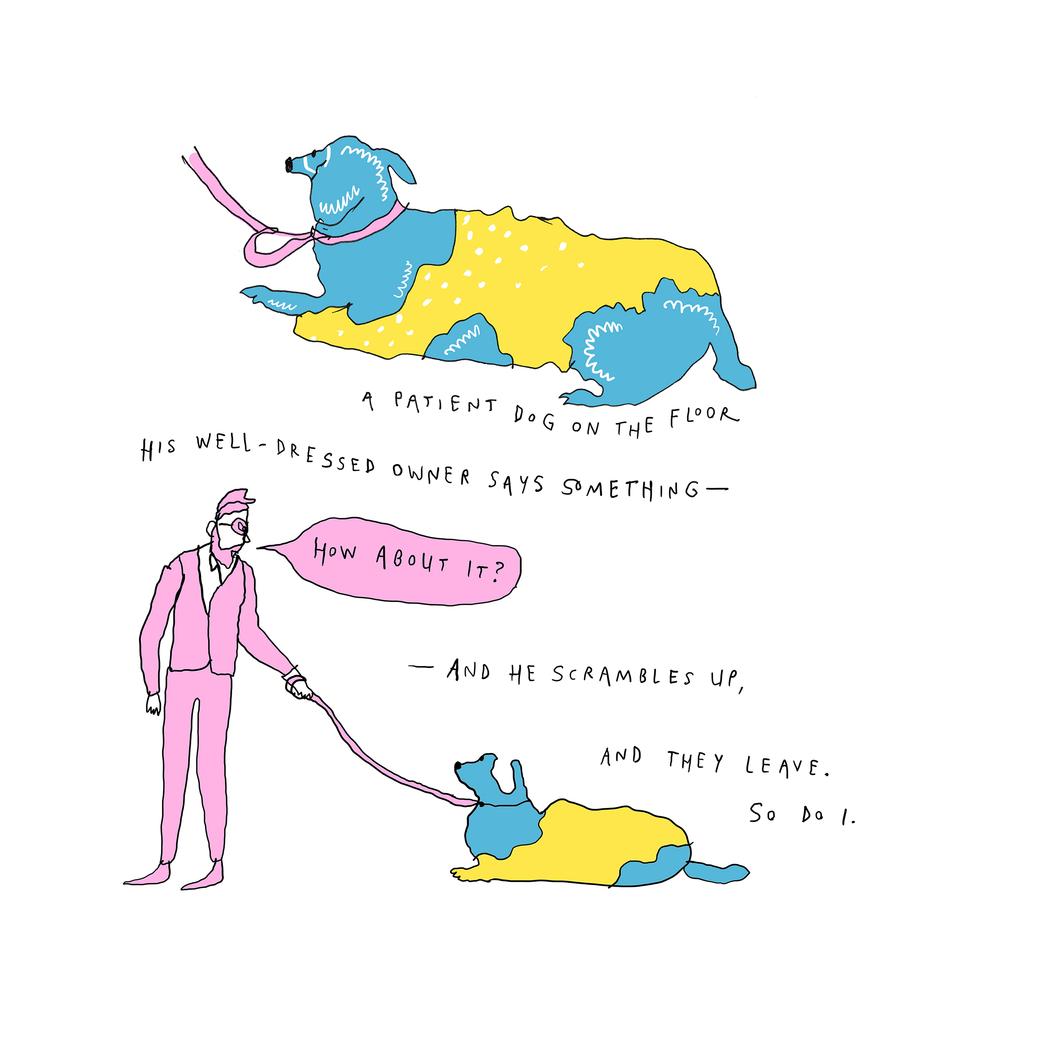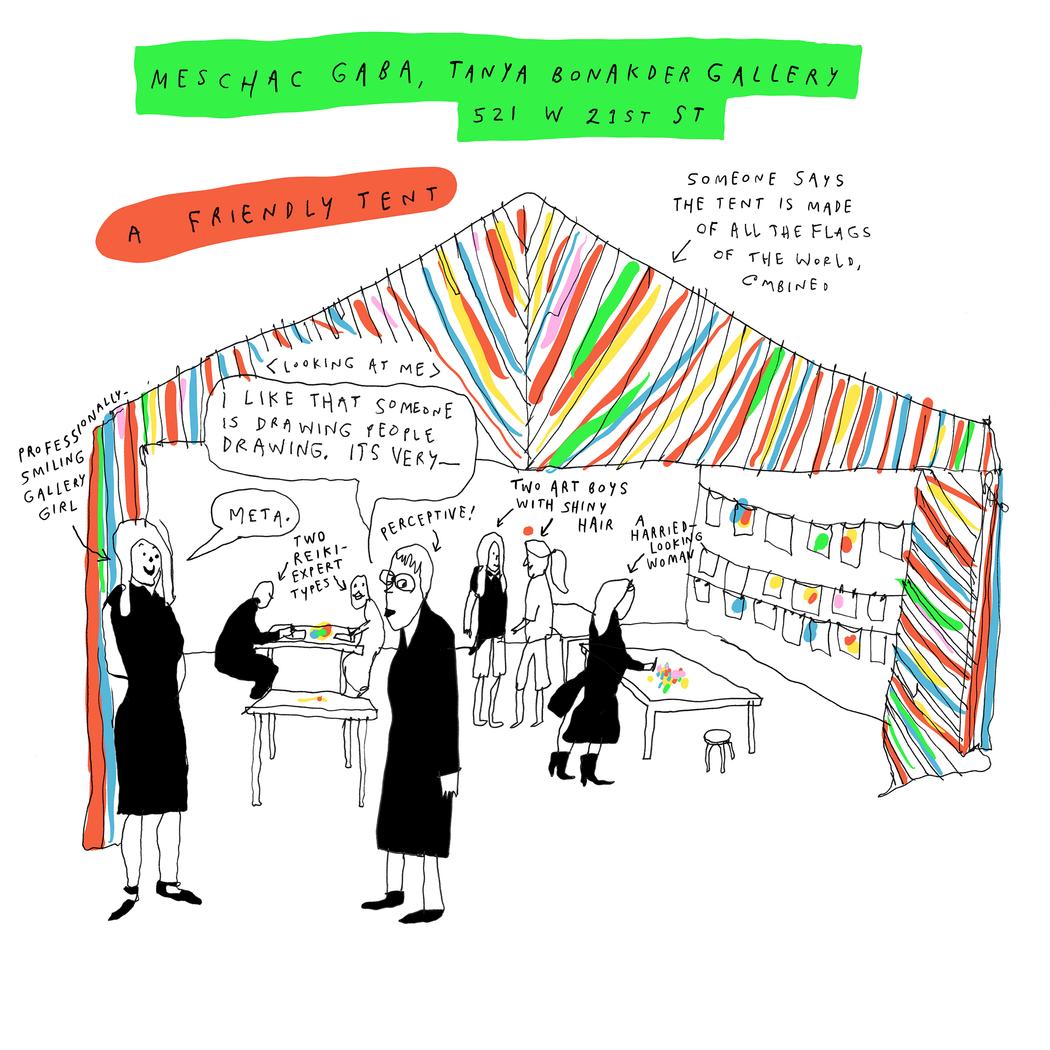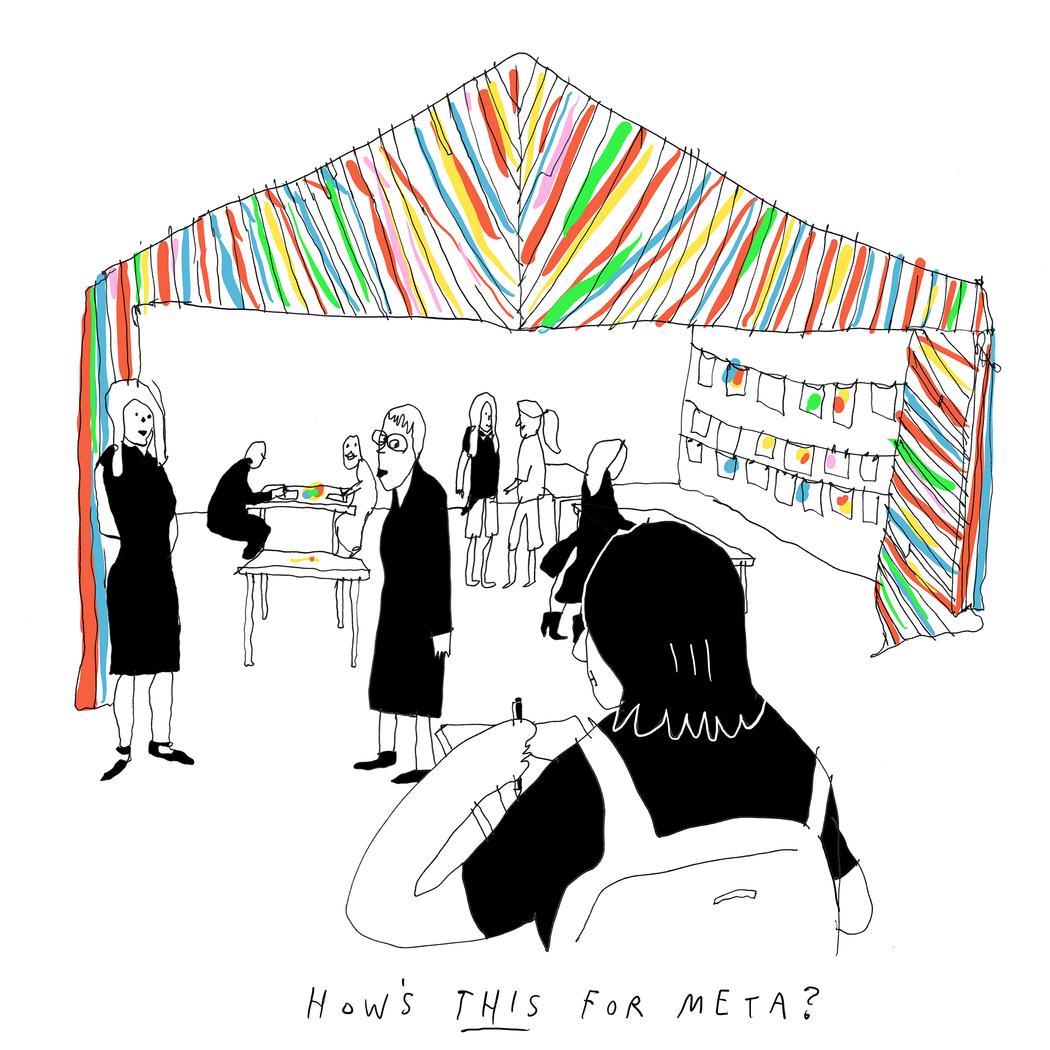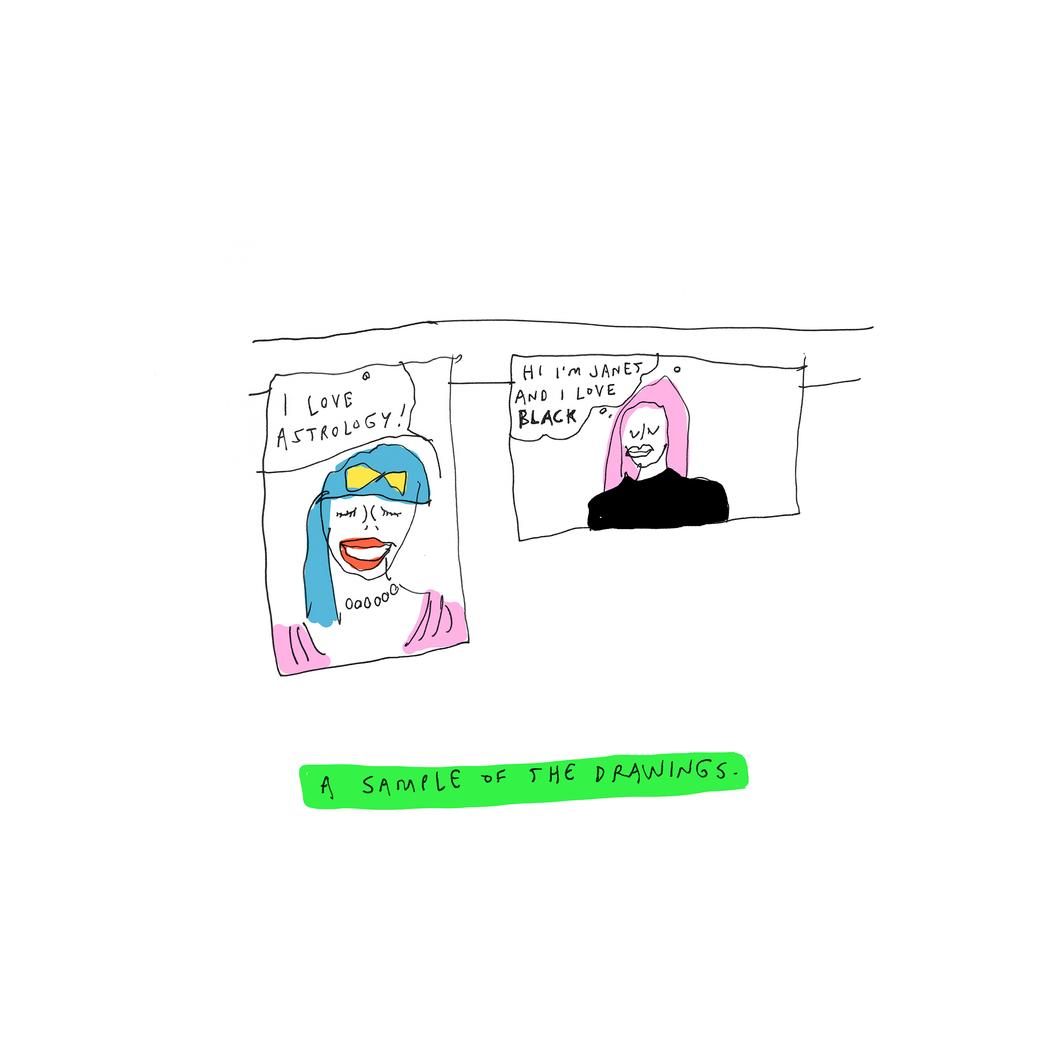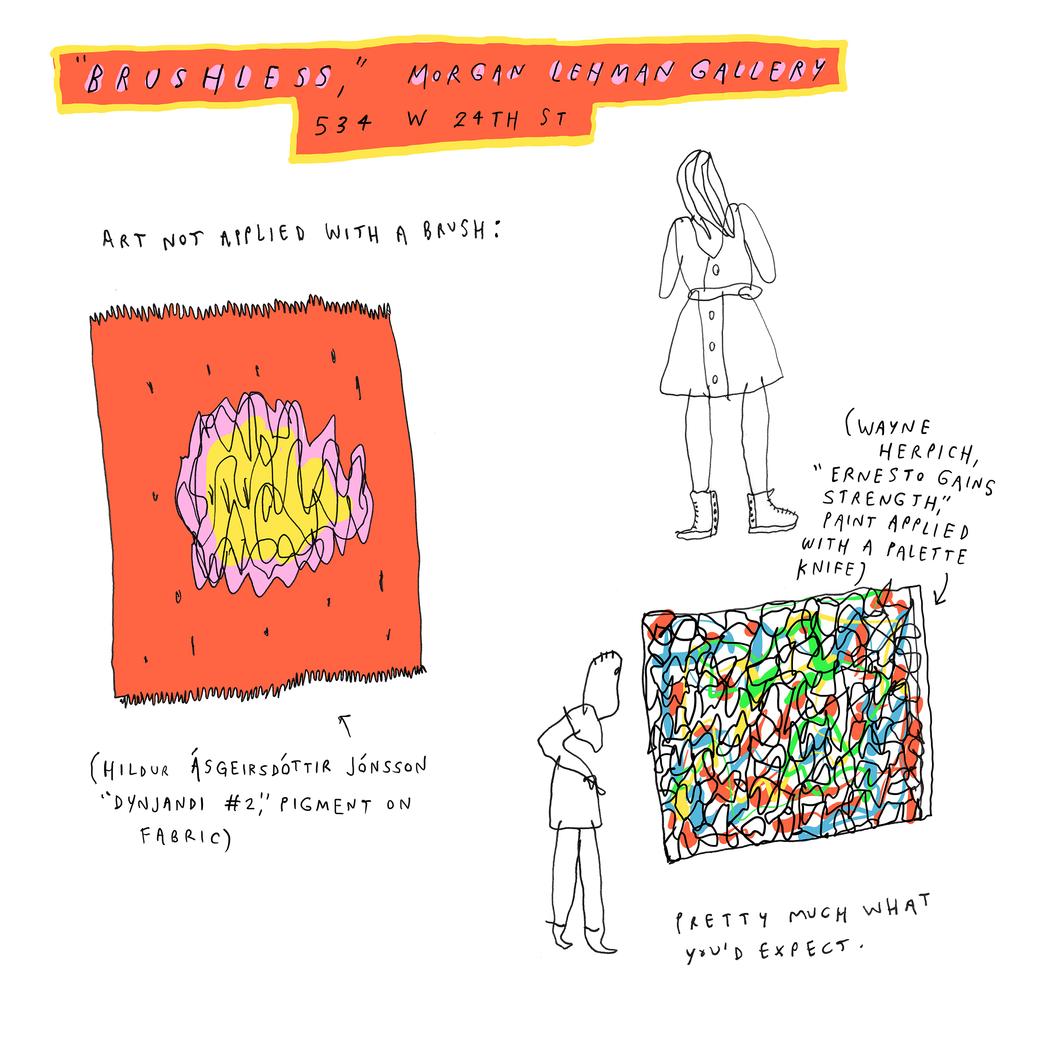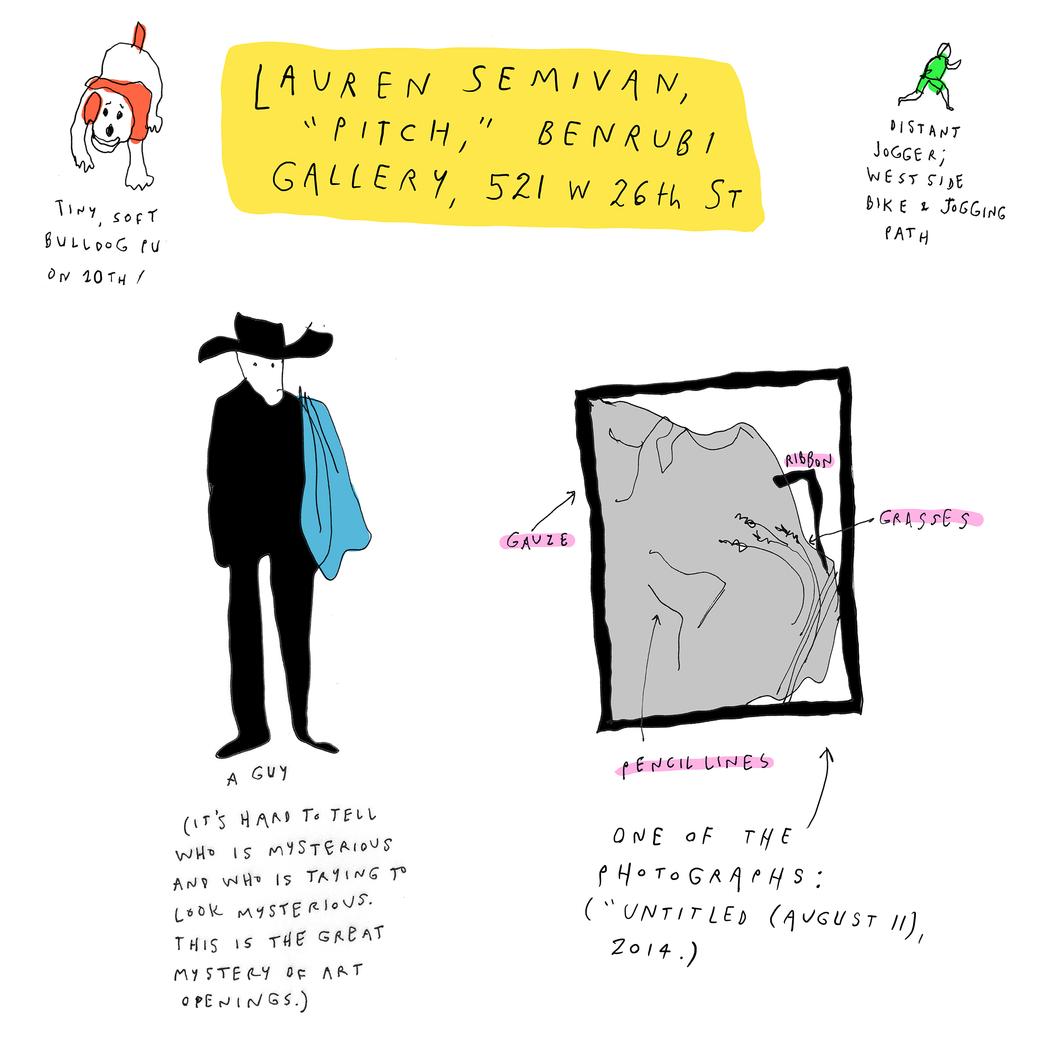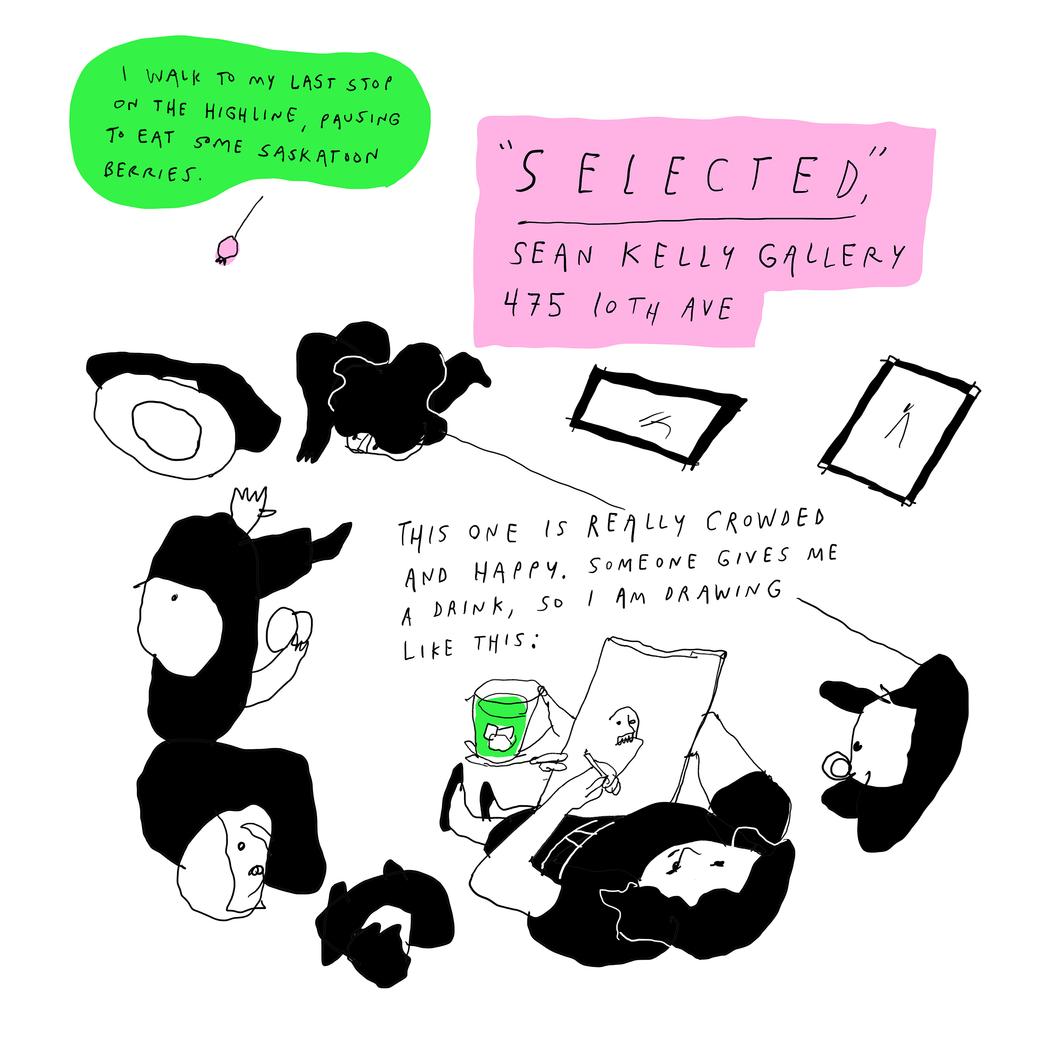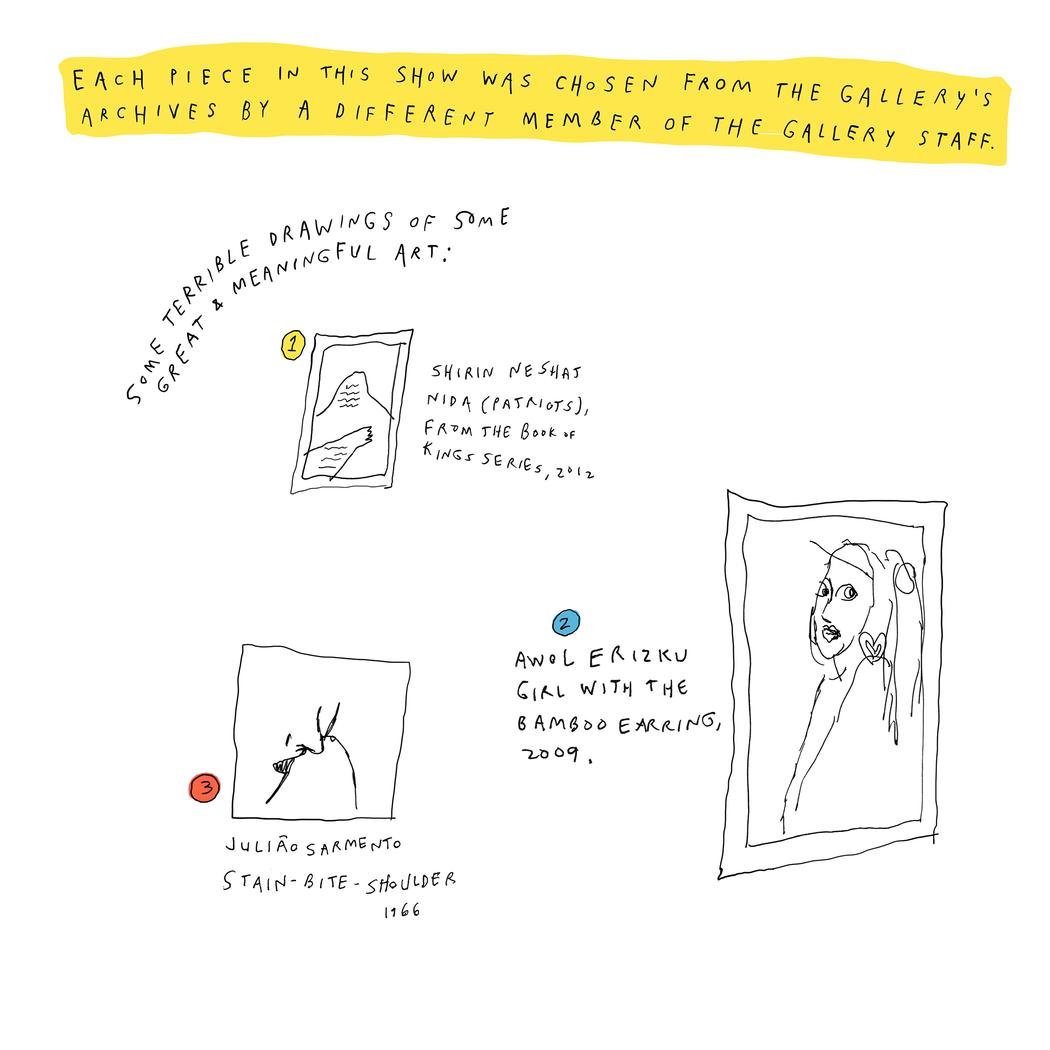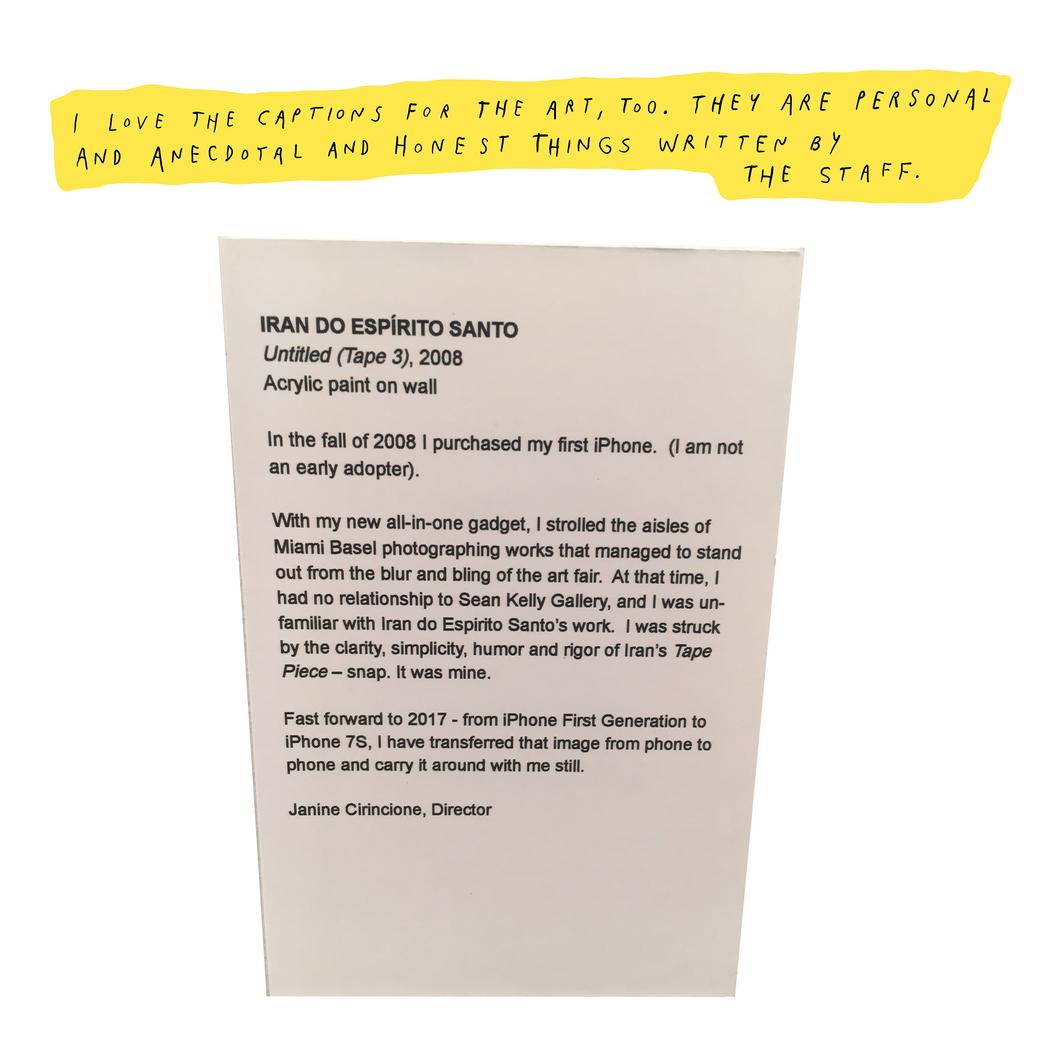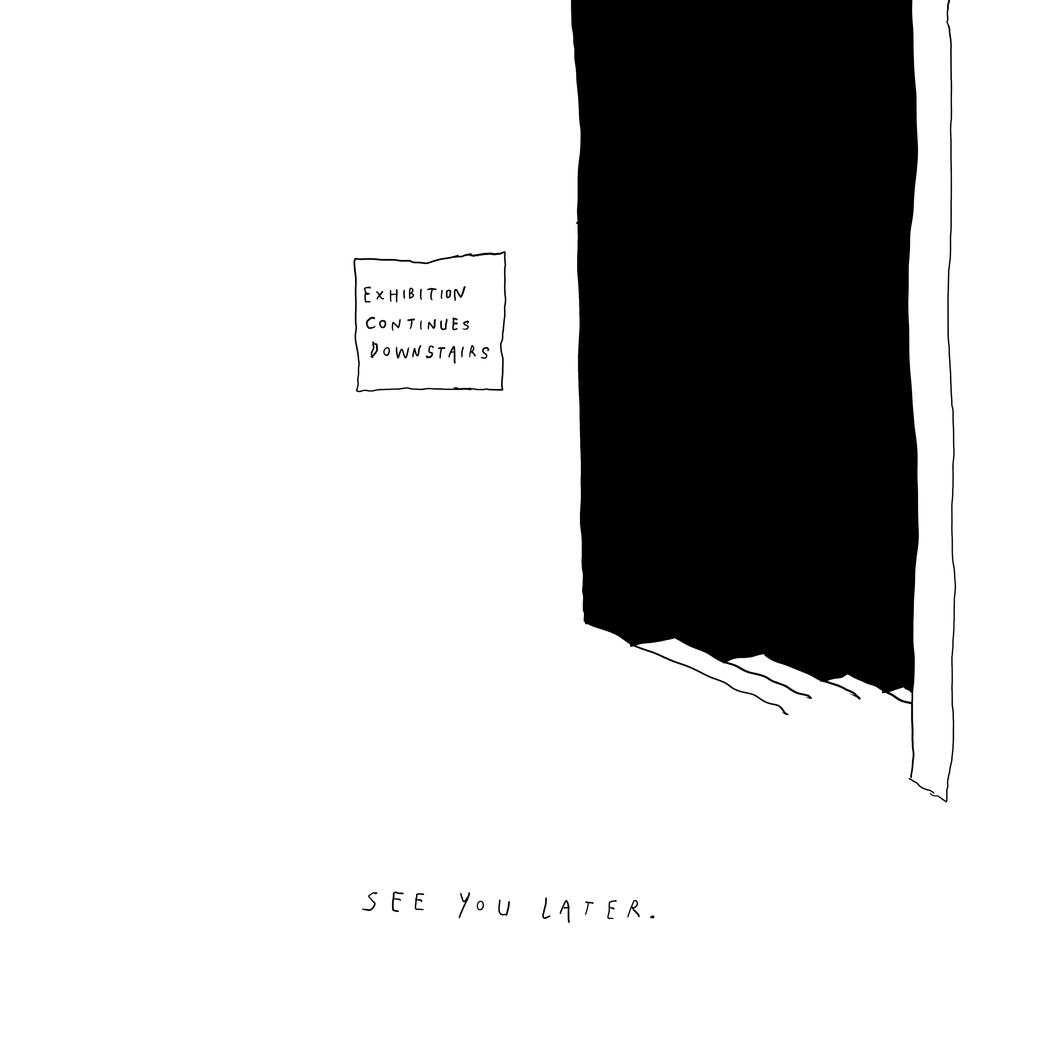 Liana Finck's cartoons appear regularly in The New Yorker, The Awl, Catapult, and on her Instagram. Her graphic novel, A Bintel Brief, was published by Ecco Press in 2014.