The Ayotzinapa Platform enables users to explore the relationship between thousands of events and hundreds of actors by switching data tags on and off. Each circle shown here, laid over a satellite map of Iguala, represents an event from the night of September 26, 2014, while the black lines show the movement of buses. The circles are colored according to the person who gave testimony of the event. Image: Forensic Architecture, 2017
Forensic Architecture Challenges Fake News with Aesthetics
An exhibition by Turner Prize nominees Forensic Architecture details the group's strategic use of visual evidence and interpretation to disrupt official testimony.
The Ayotzinapa Platform enables users to explore the relationship between thousands of events and hundreds of actors by switching data tags on and off. Each circle shown here, laid over a satellite map of Iguala, represents an event from the night of September 26, 2014, while the black lines show the movement of buses. The circles are colored according to the person who gave testimony of the event. Image: Forensic Architecture, 2017
Political violence is now more complex that at any point in history. Instead of dissidents slaughtered by guillotine and armies marching toward each other, today's deathscape is diffused across urban space and captured by countless devices. On top of that, trust in institutions is at a low ebb, and facts seem to be a fungible good.
Forensic Architecture, a research agency founded in 2010 out of Goldsmiths College, University of London, has been working to create a crowd-sourced digital regime for truth. Founded by Eyal Weizman, the multidisciplinary group—it's composed of architects, designers, coders, and many others—works with human rights organizations and prosecutors to challenge the legal narratives of governments and corporations. Key to this counter-forensics practice, which involves disputing the state's monopoly on truth, is aesthetics: tools for visualizing a reality that's kept hidden.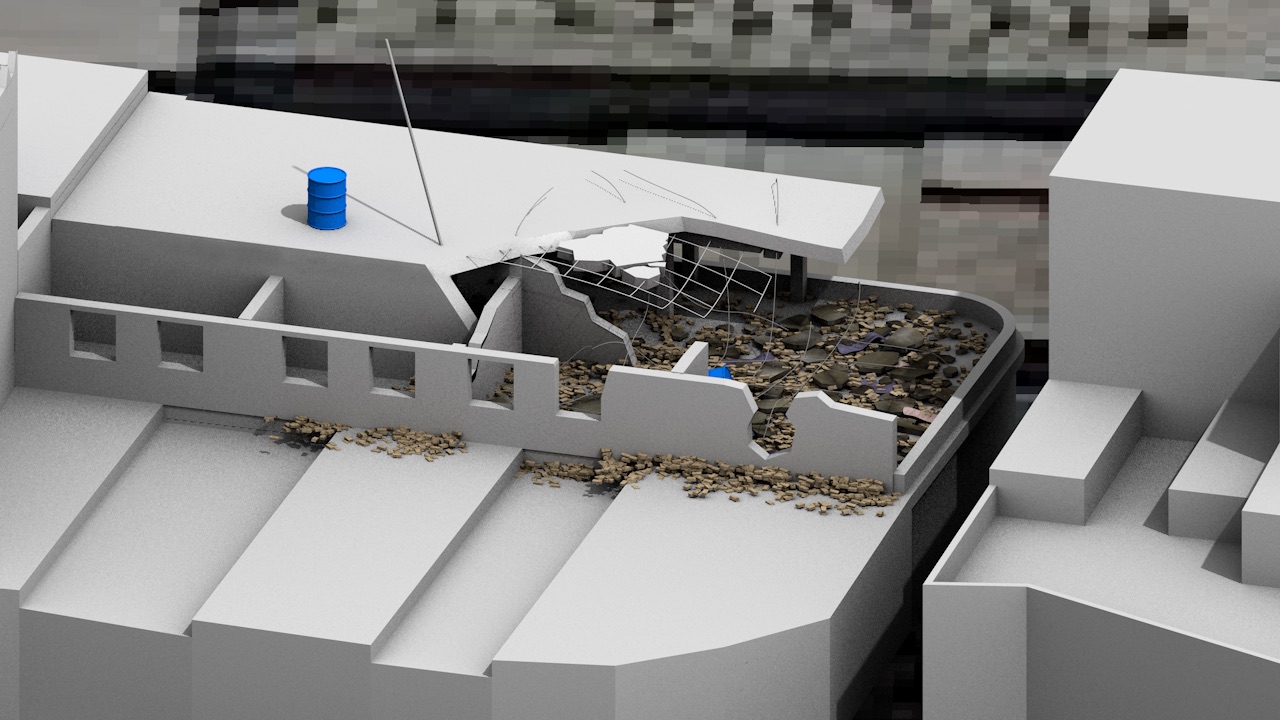 The group's output includes an architectural model of Saydnaya Prison—the ghastly Syrian complex where prisoners are tortured and executed—made from satellite footage and witness testimony; there are cartographies and visual animations of illegal drone strikes by the US; and data analyses that reveal large-scale environmental violence and ecological collapse in Indonesia.
Now London's Institute of Contemporary Arts (ICA) is presenting a survey of Forensic Architecture's wide-ranging work in an exhibition that pushes the categories of both art and art institution. When asked by GARAGE in an e-mail about the difficulty in presenting such a project, Richard Birkett, chief curator at the ICA, characterized the main challenge as "one that is actually essential to FA's work as a whole: how to analyze and present evidence that has either been intentionally obscured or restricted by state or military agencies, or is so complex and multifaceted as to resist clear narratives."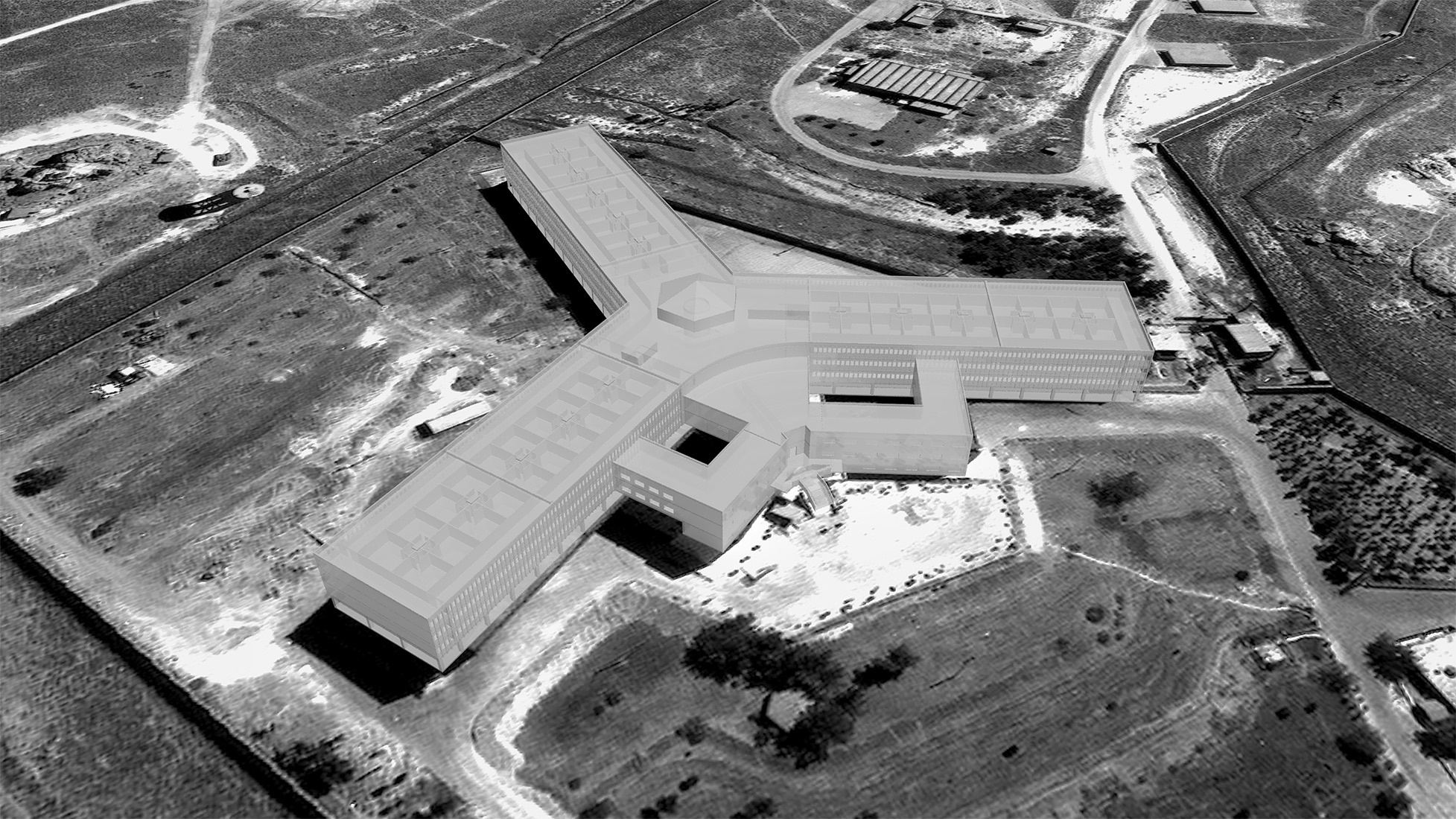 Indeed, most of the cases in which FA deals are labyrinthine, not least because they often involve collusion or cover-ups by state authorities. One such story was that of the 43 students from Ayotzinapa who were forcibly "disappeared" in the Mexican town of Iguala, Guerrero, in 2014. The testimony of thousands of sources was turned into data points in an effort to recreate what happened. "A large wall graphic detailing the movements and actions of hundreds of actors in the incident," Birkett explained, "provides a complete timeline that enables relations to be identified between various colluding parties—local, state, and federal police and military, and criminal organizations."
Also present at the ICA will be FA's investigation into the 2006 murder of Halit Yozgat. Killed in an internet café in Kassel, Germany, Yozgat was a 21-year-old victim in a string of ten racist murders by the National Socialist Underground, a neo-Nazi group that was targeting immigrants. A German state security agent named Andreas Temme was present at the café during the murder, though he didn't immediately disclose this fact. Temme later denied witnessing the killing when the police interrogated him, and the court accepted his testimony. FA's investigation, which included a rigorous, full-scale reenactment of the event and a diagrammatic timeline, asserted that the agent must have witnessed the killing.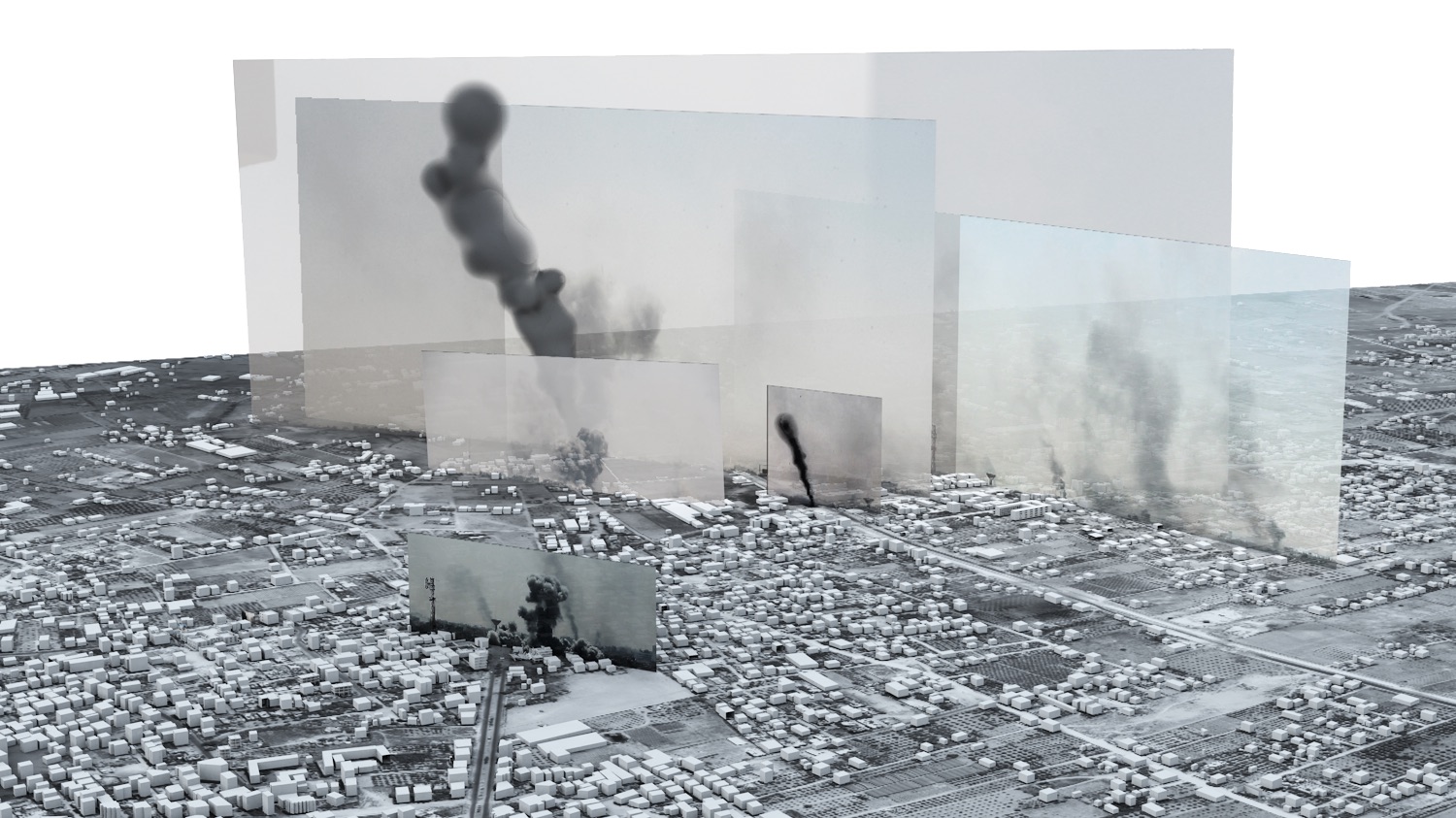 A third case on view will be the Forensic Oceanography project, which was undertaken by the agency to assist NGOs in determining liability for the deaths of migrants crossing the Mediterranean. In one instance, which FA dubbed "The Left-to-Die Boat," a group of 63 migrants perished in a NATO surveillance zone. A wall graphic depicting four distinct phases of policy since 2011 will demonstrate that the NATO-led coalition used shifting and overlapping jurisdictions to evade responsibility for search-and-rescue operations.
"Such a practice is urgent at this present moment," Birkett wrote of FA. "It proposes an approach to art and aesthetics that is not just located in performing political gestures, but in material effects." The works on view, though not art for art's sake, have a compelling aesthetic quality. What's more important, however, is what they do. Birkett again: "Moving between different forms and economies of production and presentation can yield new ways of viewing and acting in the world."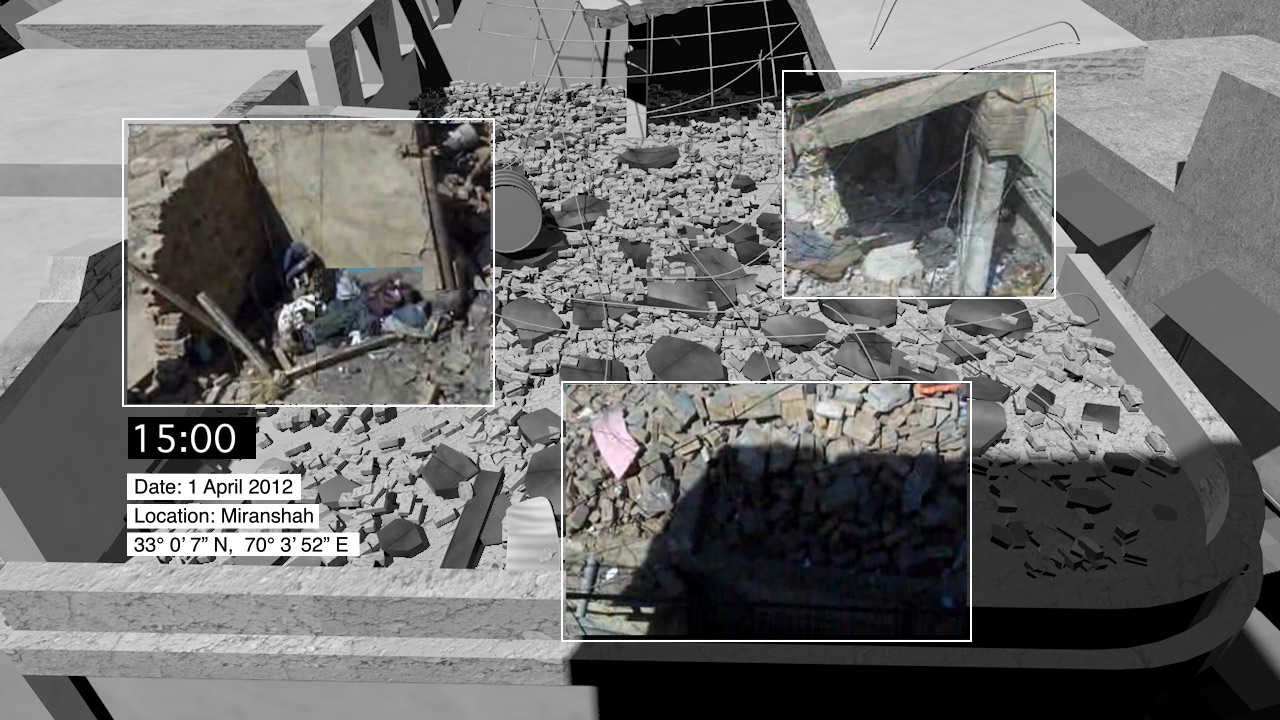 Some might argue that this type of work, while important, has no place in an art museum. Speaking to why FA fits into the ICA's programming, Birkett argued: "What is so vital about art is that it actively resists categorization. It's a cliché, but art can be anything, and while we might still obsess about the physical object of art, for a long time, and increasingly since the advent of digital technologies, the locus of art has been in its operations and effects, its circulation and the way in which it builds relations in the world."
"Forensic Architecture builds on this notion," he added, "in that they use aesthetics to actively impact and alter the dominant perception of things."
Counter Investigations: Forensic Architecture will be on view at the ICA, London, from March 6 to May 6.