Photo courtesy of Thom Browne.
Thom Browne Just Invented the 'Downtown Golf Creative' Look
The menswear brand shot its latest campaign at the Philip Johnson Glass House.
Photo courtesy of Thom Browne.
Thom Browne's Golf capsule collection launches worldwide this week, shot at the Philip Johnson Glass House by photographer Micaiah Carter (who you might remember from his portraits of present-day black thought leaders, taken when he was just 21). The brand shared some photos from behind-the-pristine-scenes, taken by one of the faces of the campaign, photographer Emmanuel Olunkwa.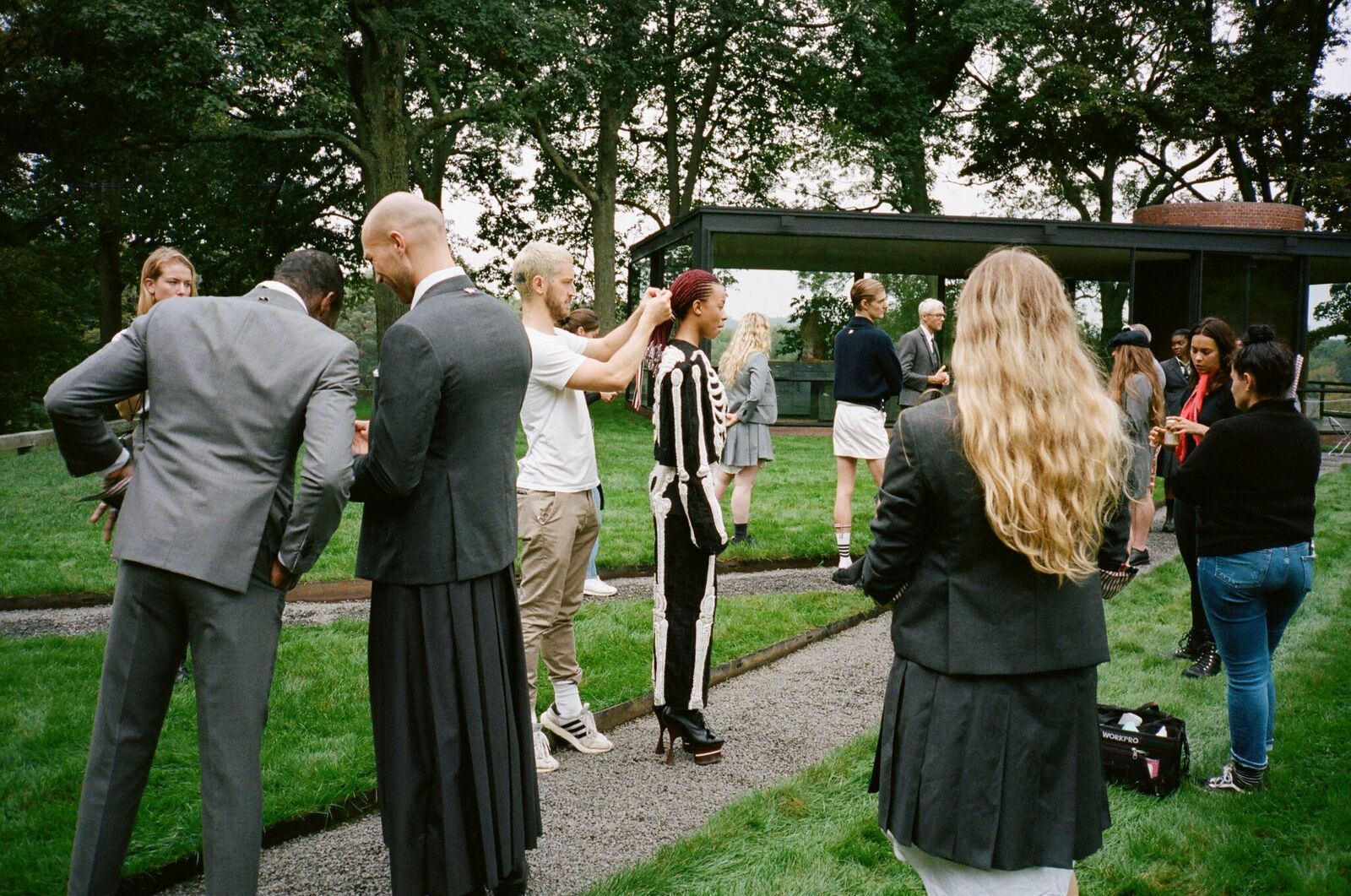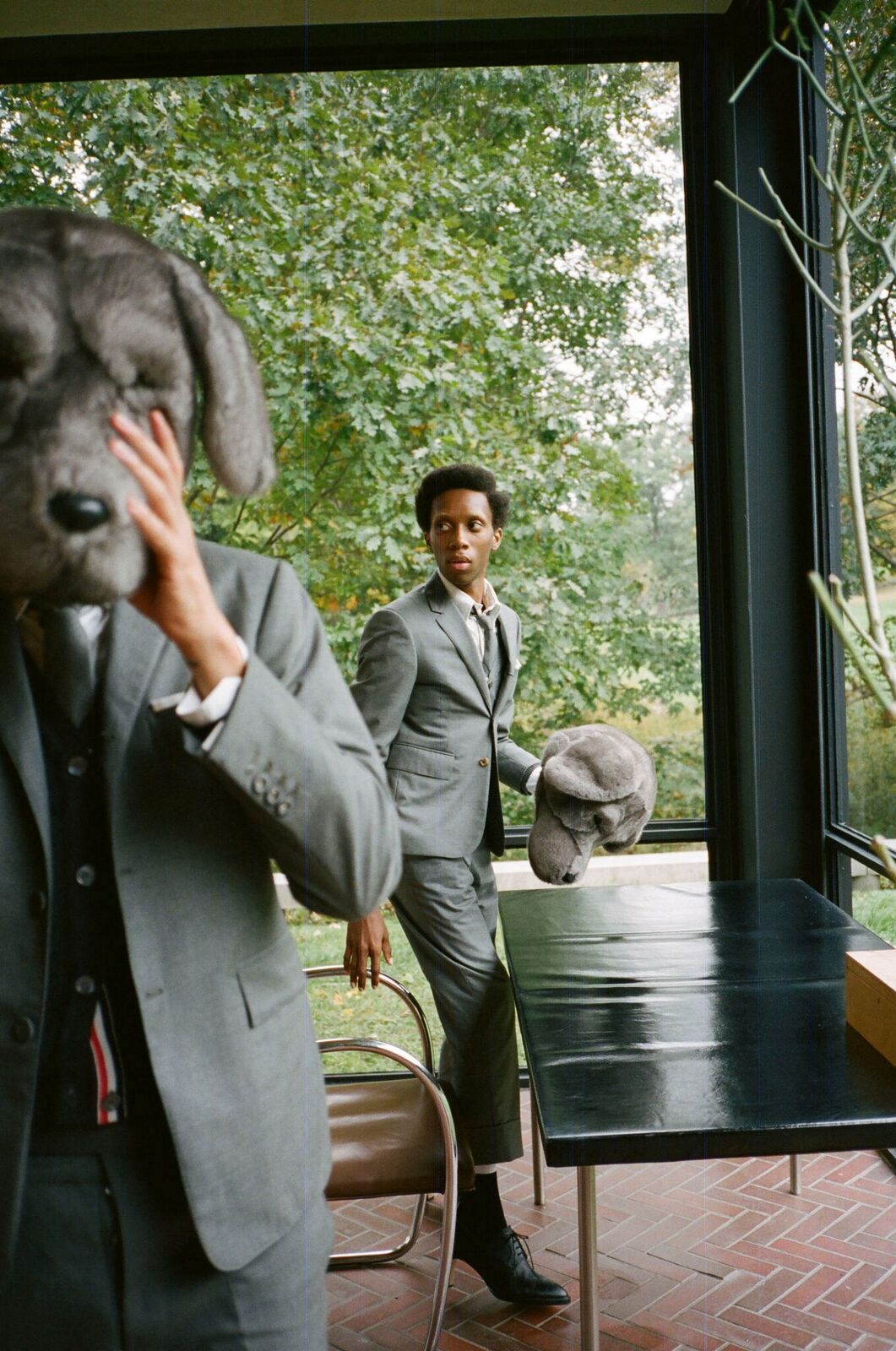 Rather than the familiar visages of models or actors, the brand assembled an eclectic cast of some of the celebrities and influencers who've comprised the "Thom Browne family" for past collections, including neo-soul singer Ravyn, model Sang Woo Kim, and drag performer Daniel Donigan (better known as Milk from RuPaul's Drag Race). The result is what we might call the Downtown Golf Creative look.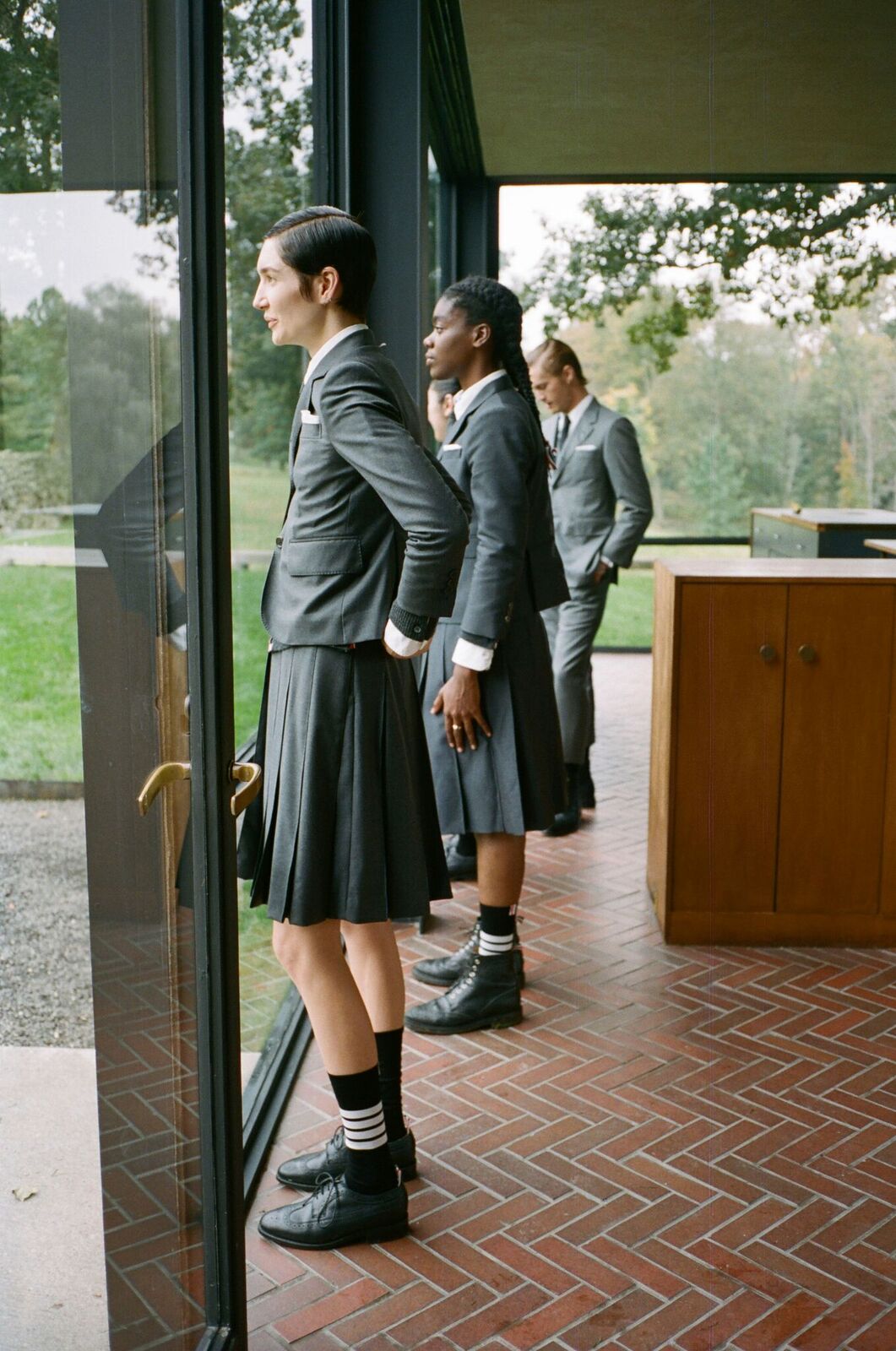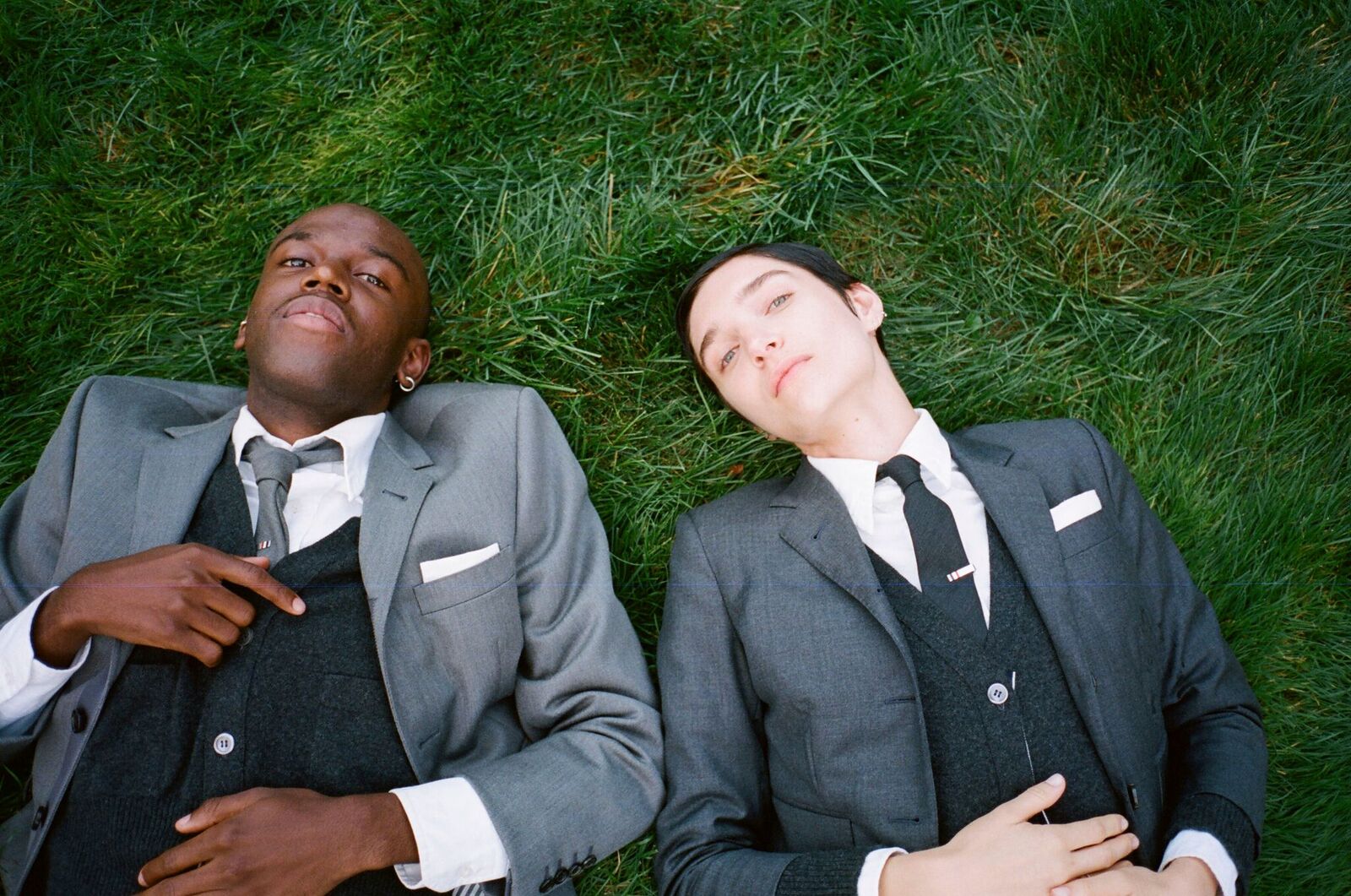 Also included in the cast is the aforementioned photographer Olunkwa, a visual artist who works for Artforum, who told GARAGE that the shoot was "very character-driven, like you were on the set of a movie." When asked about the large, vaguely eerie dog masks captured in several photographs, Olunkwa explained that they were actually based on Browne's dog, Hector, who has previously inspired his very own bag.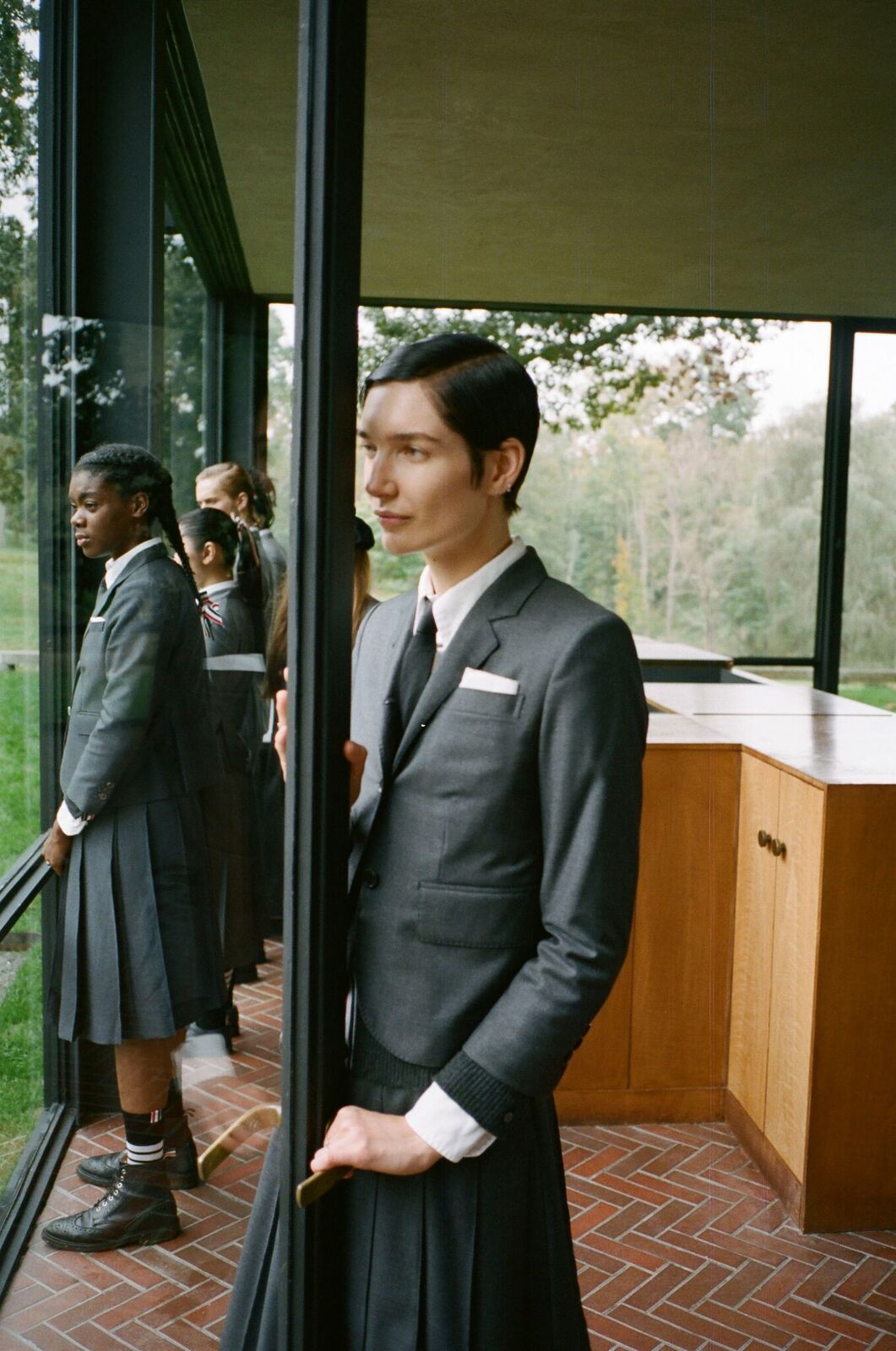 When asked how he came into contact with the iconic menswear brand, Olunkwa recalled, "Last year Hari Nef had a black-tie party at a hotel and I didn't have a suit. So, my friend Tyler worked at Thom Browne and I was like, 'Can I borrow one of your suits?' My boyfriend and I borrowed two Thom Browne suits for Hari's party, and then Matthew [Foley, brand director for Thom Browne] came up to me and was like, 'Who are you? Where did you get these?' And then he followed me on Instagram."
Could it be a real-life A Star is Born moment?
"Some could say I might be stepping into my moment right now, yes."