Get in, loser. We're going shopping! Image courtesy of Off-White.
Mall Rats, Rejoice: The Off-White x Sunglass Hut Collaboration Is Here
Virgil Abloh's label has blessed us with a line of three unisex eyewear styles.
Get in, loser. We're going shopping! Image courtesy of Off-White.
In the world of canny brand crossovers, designer Virgil Abloh is king; along with highbrow fare like Off-White perfume by Byredo, there's a hotly anticipated collection for IKEA and a line of retooled Nike sneakers. For the reformed mall rat, this one is especially good: Off-White is teaming up with Sunglass Hut—the Cheesecake Factory of designer eyewear retailers and, apparently, an irresistible target for many a multi-thousand dollar sunglass heist—to debut a line of unisex shades. The only thing missing is a launch event at Dave & Buster's.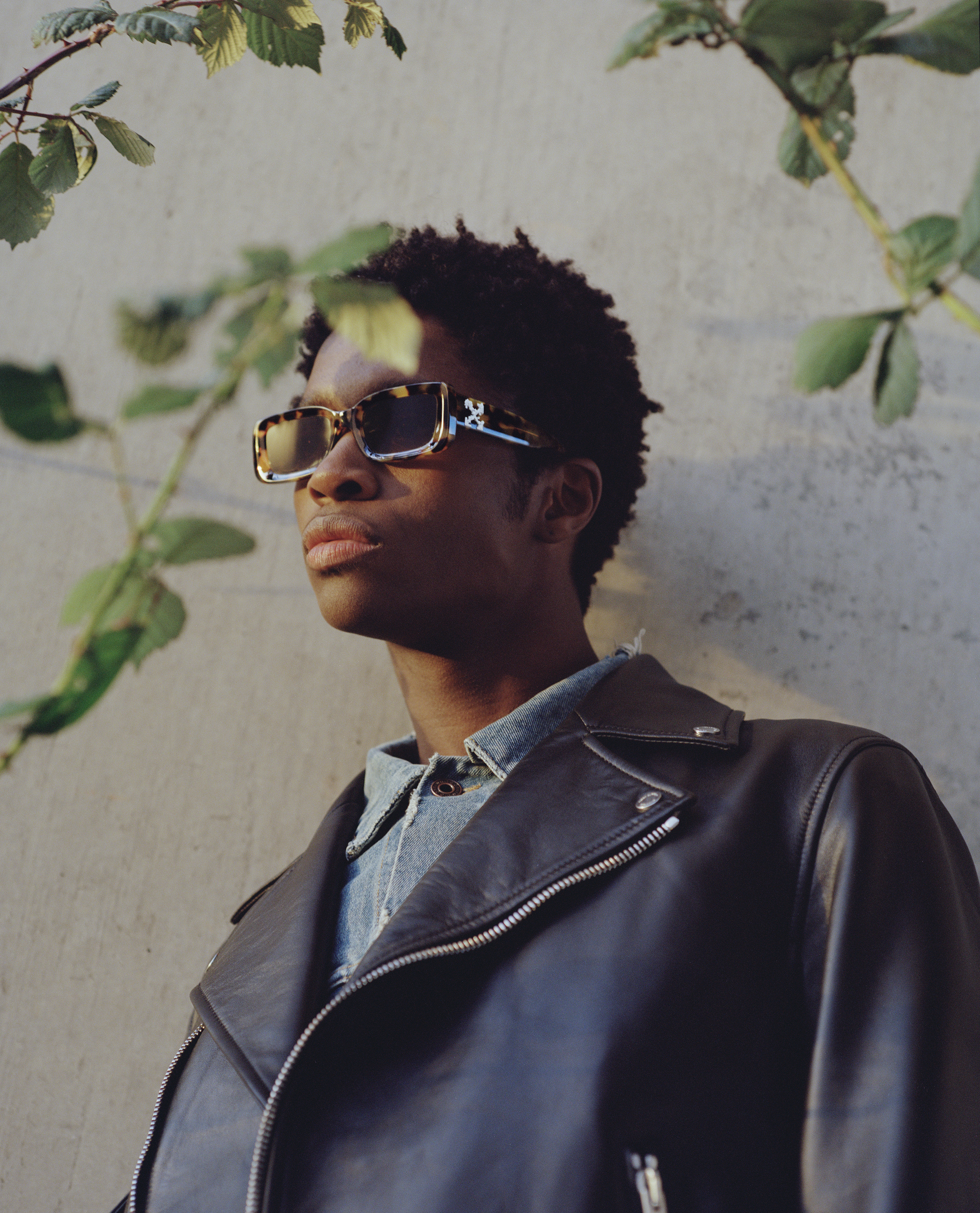 There are three styles in the collection, blocky rectangular and oval-shaped frames with thick acetate lenses, all shown at Off-White's Fall 2018 runway show in Paris. The glasses cost $179, and will launch on Sunglass Hut's website on March 20. Sales in Off-White and Sunglass Hut stores start in early April, so soon, you'll be able to pick up a pair of shades to express your love of streetwear-infused détournement at one of 1,551 retail locations in the United States.
"Sunglass Hut and [parent company] Luxottica offer Off-White exposure to a wide audience that might not know about the brand," Abloh told WWD. It's a democratic idea, and we hope Abloh takes a stroll down the mall arcade for his next collaboration, maybe to Modell's Sporting Goods, Hot Topic, or—this is a wishlist, so why not?—Piercing Pagoda.