Sandra Eleta, Edita (la del plumero), Panamá (Edita [the one with the feather duster], Panama), 1977. Courtesy of Galería Arteconsult S.A., Panama. © Sandra Eleta
Against All Odds: Radical Latin American Women Artists
A new show at the Brooklyn Museum surveys decades of resistance and creation by female artists who have been overlooked by art historians.
Sandra Eleta, Edita (la del plumero), Panamá (Edita [the one with the feather duster], Panama), 1977. Courtesy of Galería Arteconsult S.A., Panama. © Sandra Eleta
It's never an inauspicious moment to remember that the US is not the center of the universe, or that women's experience counts for a huge portion of our collective existence. The touring exhibition Radical Women: Latin American Art, 1960–1985—an ambitious undertaking giving voice to 123 Latin American women and artist collectives from 15 countries in a diverse array of mediums—feels especially timely at a moment when awareness of structural gender discrimination has reached a fever pitch. Now on view at the Brooklyn Museum, the show spurs awareness of the multitudinous ways that sexism intertwines with other political realities, complicating the matter of what feminism might mean beyond cis women's rights.
Though Lygia Pape, Ana Mendieta, and Liliana Porter have received critical attention and institutional or commercial exposure for years, many of the other artists on Radical Women's roster would by and large be considered obscure to even the most discerning of art audiences. And they're a tough bunch—not in the sense of difficult to relate to, but rather as women who did their work under harsh political and social conditions and endured dictatorships, civil war, imprisonment, exile, torture, violence, and censorship, sometimes due to US military interventions in Central and South America. Throw sexism into the mix, and you have a perfect storm of crisis and perseverance.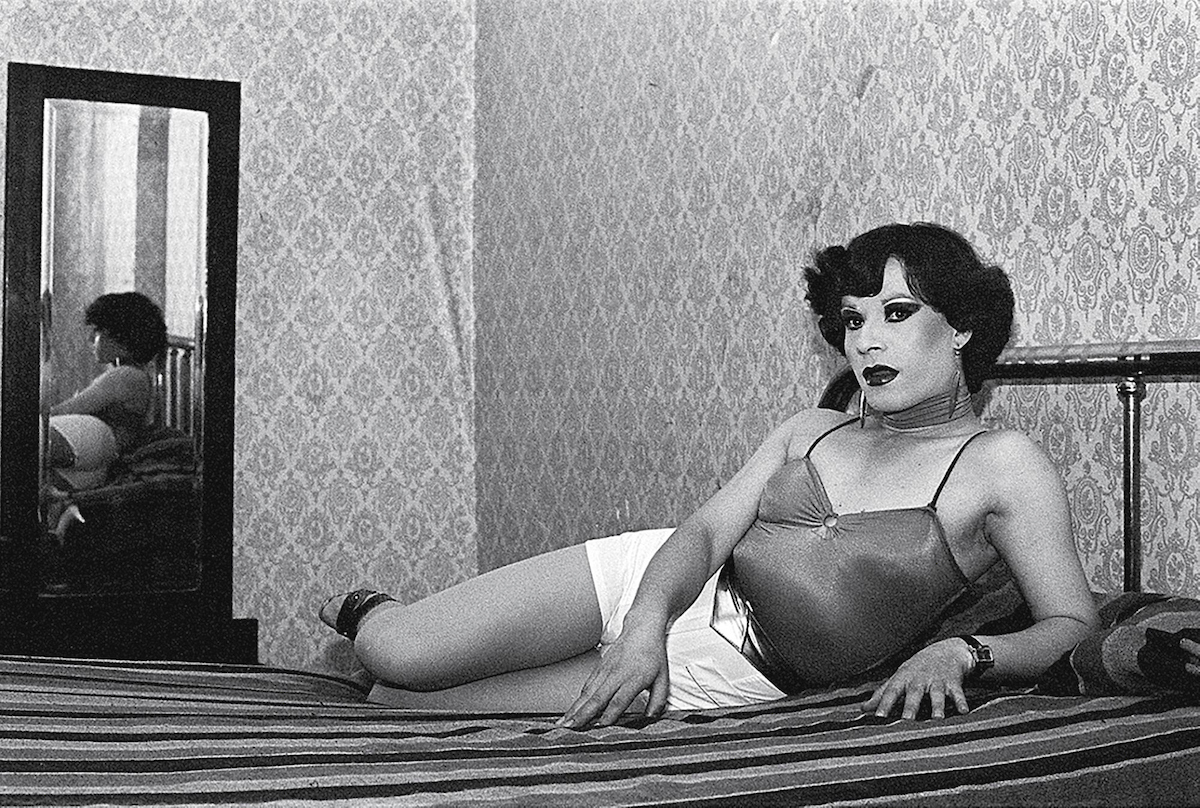 Portraiture is a strong theme throughout, and an array of black-and-white photography here challenges the notion that one need be important or male to merit an appearance in art. For instance, a compelling picture made in 1977 by the Panamanian artist Sandra Eleta presents a woman sitting relaxed in a nice chair, chin up, the feather duster across her chest resembling a scepter more than something indicative of menial labor. Liliana Maresca, who hails from Argentina, contributes images of herself nude with or even straddling her sculptures in one shot from 1983, placing her in a lineage with American artists such as Carolee Schneemann and Hannah Wilke, who used their own bodies as raw material. The Chilean artist Paz Errázuriz's 1982 photograph Evelyn, from a series titled La Manzana de Adán (Adam's Apple), depicts a vampy femme lying coquettishly on a bed in front of a mirror and speaks to an intersectional appreciation of female experience.
Violence creeps into these works as well: Brazilian artist Anna Maria Maiolino—the subject of a retrospective at the Museum of Contemporary Art in Los Angeles last year—is represented by self-portraits in which scissors are aimed at her eyes, nose, and tongue. Then there is Rape Scene—the documentation of Mendieta's infamous 1973 performance where she invited her fellow students at the University of Iowa to enter her apartment where she could be found splayed on a table, naked below the waist, and bloodied—a work that never fails to chill. One particular section of the show is titled "Feminisms," focusing on work by the artists here that self-identify as feminists. While that term means something different to many people, these women owned it in societies dominated by machismo and anti-bourgeois sentiment, where doing so was not only rare but, in some cases, potentially dangerous.