Louis Vuitton: Lightning by Tetsuya Nomura and VW of Square ENIX
In 2016, Fashion Had a Catfishing Moment
For GARAGE Issue 10, Alexander Fury surveyed the influence of online self-invention at Prada, Fendi, and JW Anderson.
Louis Vuitton: Lightning by Tetsuya Nomura and VW of Square ENIX
Computer scientist Michael K. Bergman likens an internet search to dragging a net across the ocean: you may catch something, but there are depths you can't fathom. Yes, you can buy designer handbags at the click of a button; and in Karl Lagerfeld's notes at the house's Autumn/Winter 2015 haute couture show—which, in the past, might have detailed the thousands of hours of hand-stitching that produced a look-alike tweed—the designer focused on the industrial techniques more regularly used for rapid prototyping; ironically, for "low-volume production." But online sales and new production technologies are just the shallow catch.
Beyond the clothes you buy and how you buy them, the internet transforms what you want and how you want it. In digital worlds like Second Life, players dress and undress their avatars; men play women, women play men, people play animals, or fauns, or angels. And "catfishing"—the practice of luring someone into a relationship by adopting a fictional persona—is a problem born of the internet, where pictures are easily found and identities easily manufactured.
Clothing historian Anne Hollander has argued that the purpose of fashion has always been to project a better—albeit less truthful—version of oneself. Today, her argument is borne out by the aesthetic of online artifice appearing on runways. Prada's Fall 2015 collection seemed retouched even up close: Plasticine-perfect molded dresses in spongy neoprene-backed satin that were, in Miuccia Prada's words, like a kind of skin. "Those dresses looked fake," she said, approvingly.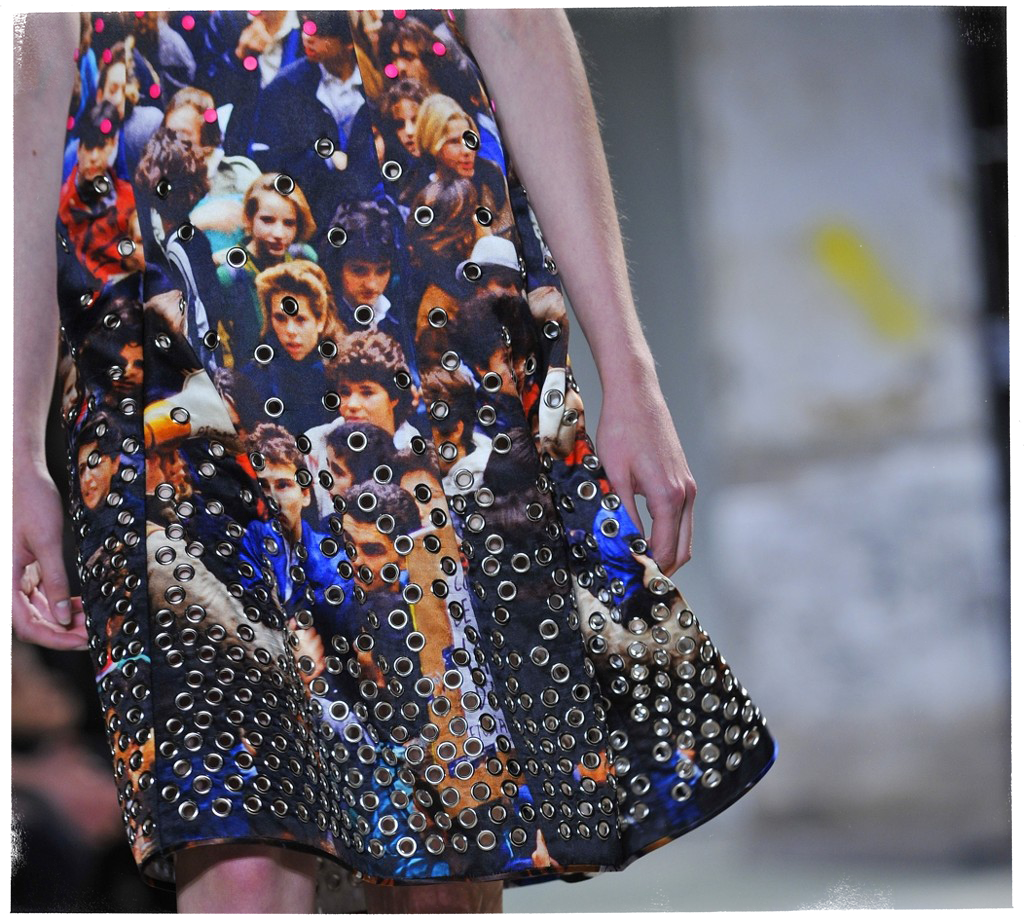 "People really don't know the standard process of image-making," said the photographer Nick Knight. "Some publications say you can't use retouching, but that shows a lack of understanding of how an image is created. I can change how someone looks enormously with my choice of lens, distance, and lighting. I don't see why taking a pimple off somebody's nose or changing their eye color or elongating their body is wrong."
He shrugged. "I can do exactly those things when I take the photograph."
"I love to use words from the visual web communication world," said Karl Lagerfeld of his Spring 2014 show for Fendi, "But in a funny way." The dresses had "tabbed" layers of organza. The pieces were all "hyperlinked," he said; the style was "inline"—ultimately, a gentle mockery of the internet fixation of other luxury houses.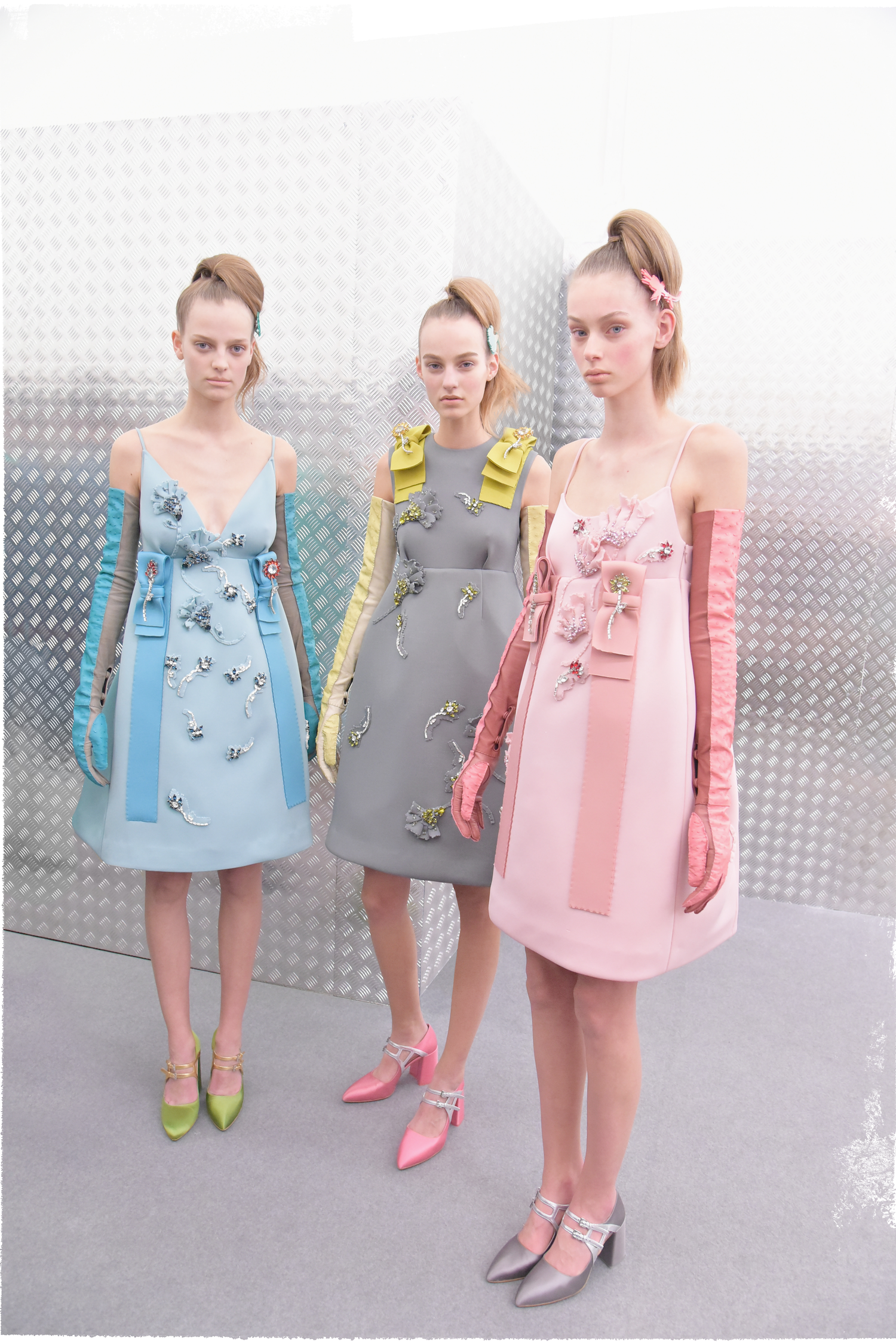 "We live to consume, and now everything is at high speed, and whatever is on the internet is all there is," said Northern Irish designer Jonathan Anderson. "Once you've seen it, you devour it, and then you're over it. I don't know what the solution is for that, unless every garment you send down the runway or photograph is completely different on the rack." In his shows, Anderson reiterates outfits in different colors or fabrics. The point, of course, is to grab attention in a fast-moving society. "That's the genius and the curse of the internet," he said.
In the 1980s, postmodern philosopher Jean Baudrillard hypothesized a world in which a simulation of the real takes precedence over reality. He delineated four steps: the basic reflection of reality; the perversion of reality; the pretense of reality; and the simulacrum, or hyperreality, which "bears no relation to any reality whatsoever." Umberto Eco called it the "authentic fake."
What a stage are we at now, with Fendi's hyperlinked dresses, Miuccia Prada's plastic-surgery gowns, avatars allowing us multiple identities, and catfish swarming the water? You don't have to just dream it. Be it.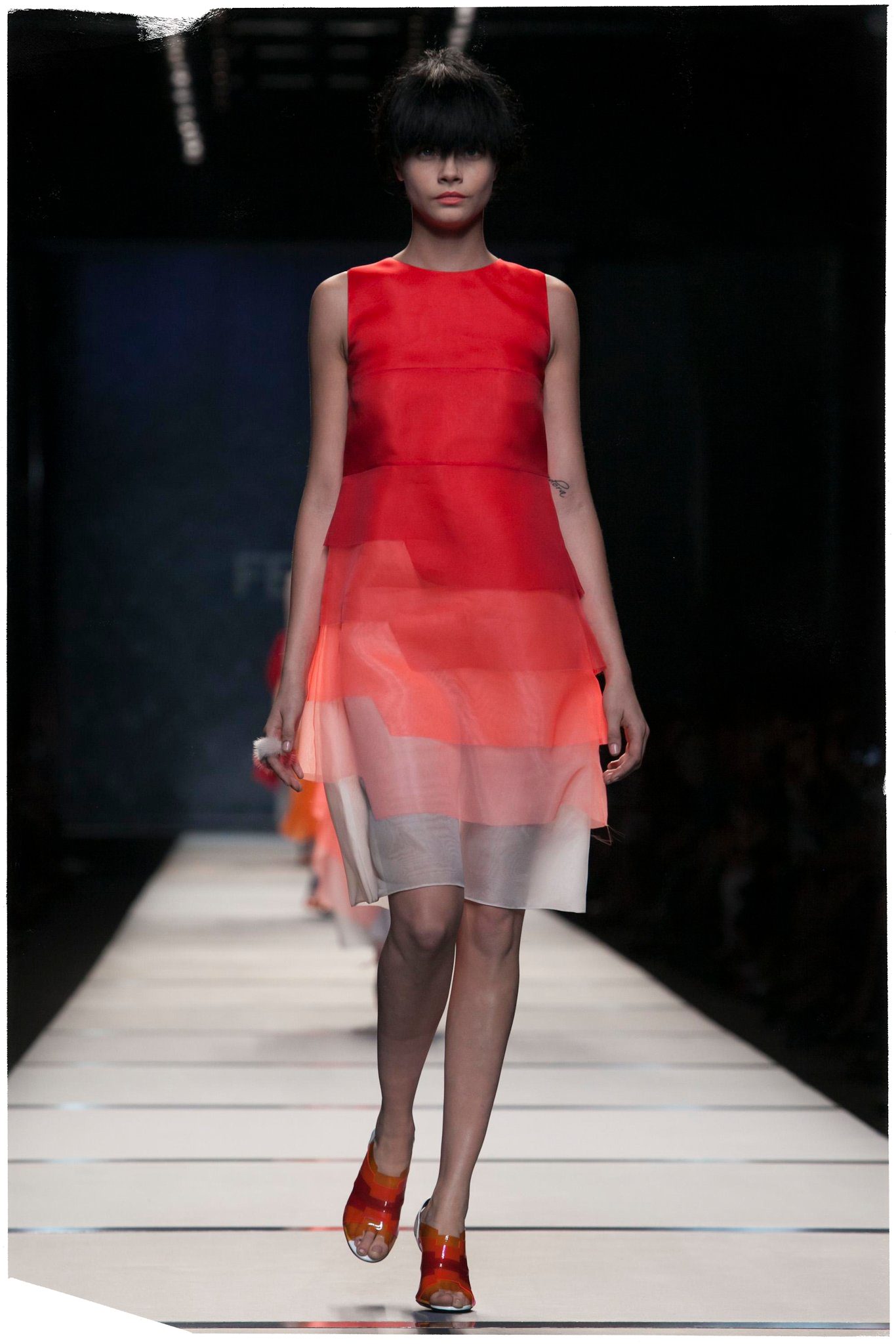 A version of this story first appeared in GARAGE Issue 10.