Brad Troemel, LIVE / WORK, 2014. Photo courtesy of the artist and Downs & Ross
Support This Artist and Win an Ant Farm
Brad Troemel's Patreon funding scheme revives Renaissance patronage for the Internet age.
Brad Troemel, LIVE / WORK, 2014. Photo courtesy of the artist and Downs & Ross
Young artists don't often talk on the record about money, but the economic pressures on most are crushing; art degrees are ruinously expensive, art-world jobs are scarce and poorly paid, and producing work requires time and money that may well never be recouped. But artist Brad Troemel has a solution: support him on Patreon and you might "win" one of his artworks, valued at $3,500 or more, while your monthly payments will fund his practice.
Troemel started the Patreon lottery this August. Supporters commit $5, $20, or $50 and are entered into a lottery to win an original artwork, with long-term patrons and those who donate more enjoying better odds. This month, Troemel is auctioning off two ant farms of tinted gel suspended in plexiglass; November's prizes were three sculptures, books from Semiotext(e) and rare coins vacuum-sealed together in clear plastic bags. Donors also access digital content not shared on Troemel's public Instagram, arguably a better incentive than the auction itself.

Troemel seems to be on surer footing with memes than physical artworks, which tend to literalize online phenomena and lose a degree of nimbleness in the process. The bonus memes, for patrons only, highlight the artist's skill as an observer of the Internet's arcane subcultures, from libertarian survivalists to Pinterest knit bombers. Art-world elites are skewered with particular glee.
Troemel described the art lottery to GARAGE as an offshoot of Freecaching, his 2016 show at New York's Tomorrow Gallery (since merged with Hester Gallery and renamed Downs & Ross). "I lost my studio and I wasn't able to afford it anymore, with student loans and stuff, and wasn't—and still am not—making any art sales," he said. "I had a rapid influx of work returned to me and I didn't really have space for it, so I buried it in Central Park and created a series of puzzles, keys to finding the geolocations." At the gallery, snippets of text, coordinates, and certificates of authenticity become the first steps in a scavenger hunt.

The art lottery allows Troemel both to offload work and to challenge art's dominant financial model: artists spend money to produce works that often don't sell. "I've compared it to being a gladiator," he recalled. "You suit up and do battle with this exhibition once every six or nine or twelve months, and you live or die by the results of that." With Patreon, Troemel doesn't have to rely on shows and sales: his patrons provide a consistent monthly income.

Troemel's work has long been focused on the rules of the art market, and his role within it accounts for the most significant shift between his early and recent work. He's best known for Jogging, a Tumblr that chruned out images that looked something like art and spread like memes. As its co-creator, he played the attention economy's conquering hero. But it didn't pay the bills. Now, Troemel is exploring alternatives, attempting to reform the contemporary market by updating Renaissance-style patronage for the age of crowdsourcing.
"Eventually, I'd like to do an entire straight-to-lottery exhibition where it's all new work," he concluded. "I don't exhibit through a gallery, but just offer it directly to my Patreon supporters."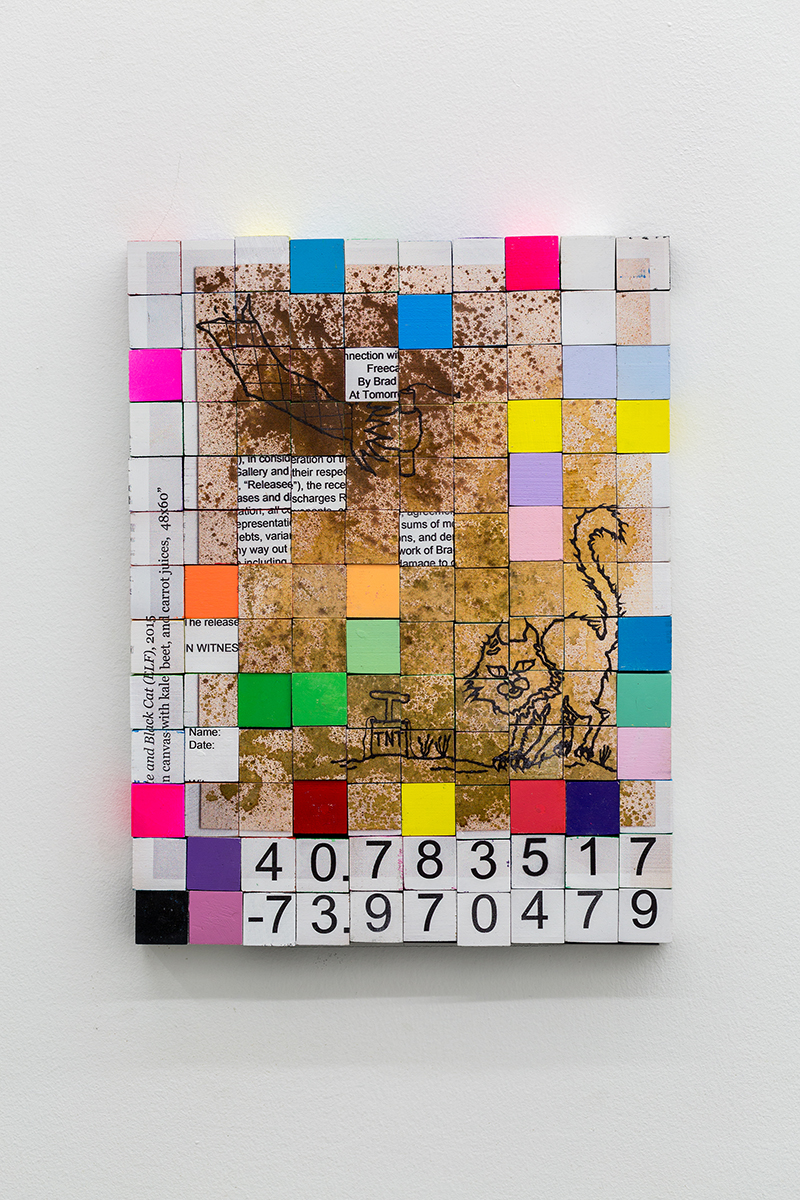 If the model sticks, it's hard to see a downside. The historic patronage model collapsed due to artists' frustration with its gatekeepers and the tight control they exercised over whose work would be seen; public galleries offered a more democratic arrangement. But in the digital age, disseminating images is easy enough that the publicity offered by a gallery is not especially liberating. Troemel understands that artists today don't need greater visibility: they need a living wage.