Photo courtesy of Calvin Klein.
Calvin Klein Releases A Line of Andy Warhol-Inspired Cookie Jars
Fun fact: Warhol was a "voracious collector of vintage cookie jars."
Photo courtesy of Calvin Klein.
There's precious little about Andy Warhol's quirks that hasn't been consigned to the vault of public knowledge—he liked soup and feet and celebrities, yada yada—but did you know the defining pop artist was a prolific cookie jar collector?
Warhol's collection of 175 cookie jars, "including pigs, mice, goats, sheep, Humpty Dumpty and a plump panda," was auctioned off at Sotheby's in 1988. The Barbican even featured Warhol's collection as part of a 2015 exhibition titled Magnificent Obsessions: The Artist as Collector, alongside Damien Hirst's taxidermy collection and a portion of Pae White's 3,000 silk scarves.
"Why cookie jars?" Claude Picasso allegedly asked Warhol in 1972, and "Andy whispered back, hiding a naughty-little-boy's smile, 'They're time pieces.'" Creepy—but cute!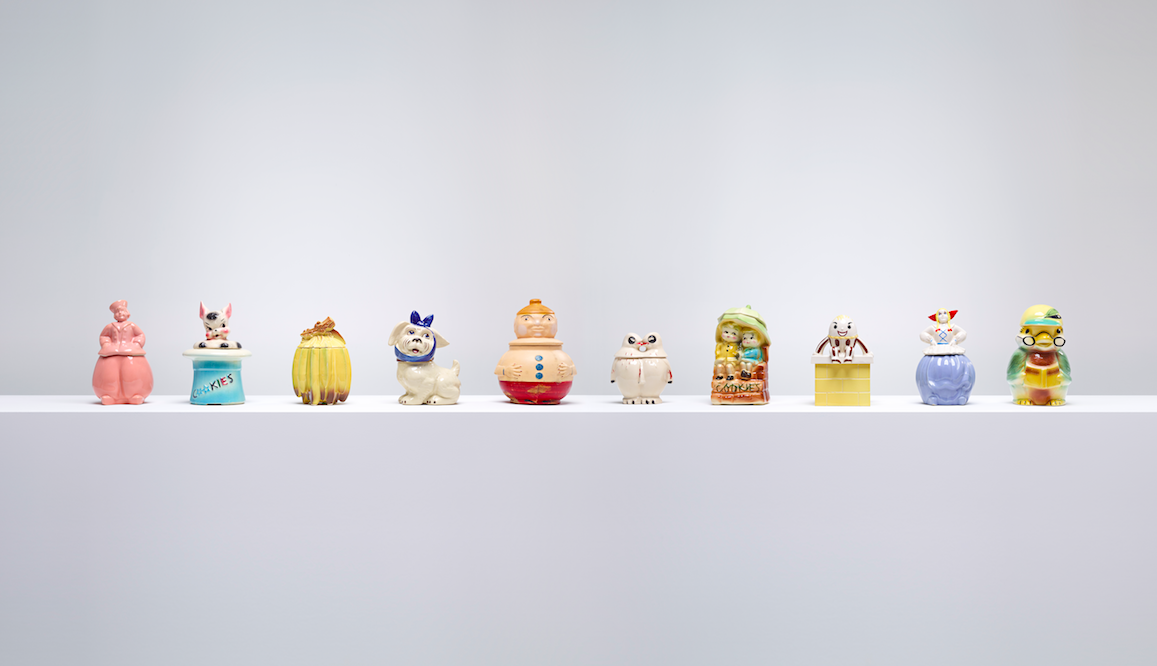 Now, Calvin Klein is honoring Warhol's collection with a line of 44 vintage cookie jars, inspired by the ones Warhol would source at Manhattan household goods shop Pieces of Time, according to a press statement from the brand.
The high-kitsch, Americana-inspired line is launching just in time for the holidays, if you're hunting for a gift for the cookie-jar-collecting Jack Donaghy in your life. (Is it possible that the 30 Rock character's closeted fondness for cookie jars was inspired by Warhol's predilection? They are both great appreciators of art, after all, although Donaghy's taste is somewhat more traditional than Warhol's: "We know what art is. It's paintings of horses!")

The Calvin Klein cookie jar line includes iconography ranging from "Bunch of Bananas" to "Little Red Riding Hood" to "Dutch Sailor Boy." In other words, it's like if Raf Simons went to the Warhol retrospective at the Whitney, then took over the redesign of your grandmother's kitchen. The jars are for sale at Calvin Klein's Madison Avenue flagship store.