Kindness is Just Being Themselves
The musician and producer speaks to GARAGE about their new album "Something Like A War."
Adam Bainbridge's third studio album as Kindness, Something Like A War, opens with a proclamation: "There will be people who will say 'you don't mix this with that,' and you will say 'watch me.'" The line comes in "Transition," a song by the anti-corporate techno collective Underground Resistance. And in one sentence it manages to introduce Bainbridge's genre-defying project, a propulsive patchwork of 90s R&B, Paradise Garage-inspired disco, South Asian folk, and militant Detroit techno; par for the course for the DJ and singer whose Red Bull Radio series explored topics like the effect of India's partition on contemporary British art. Pulling a line from "Transition" is also anthemic: "It's kind of a trans anthem," Bainbridge says. "I mean, imagine a track that just says 'Make your transition' over and over."
It's been almost five years since Bainbridge's last album, Otherness, a self-imposed hiatus fueled by disillusionment with the music industry. "It's a more frequent story than we hear about," they say, "but maybe four or five years into their careers a lot of musicians need to burn it all down and start again." In hibernation, the Grammy-winning producer kept busy behind the scenes, assisting friends like Solange, Dev Hynes, and Robyn, with whom they just toured. By turns tender and exuberant, Something Like A War bears the imprint of these collaborations, and the hard won fruits of catharsis. "Won't try to hide it, I'm gonna be myself this time," sings Robyn, on lead single "Cry Everything." "Not gonna fight it, I let it all come pouring out."

Over Skype, GARAGE spoke to Bainbridge from their flat in London about healing, running their own label, and queer nightlife. Midway through our conversation, a cat appeared. "This is Honey," Bainbridge said. "Like the Robyn album."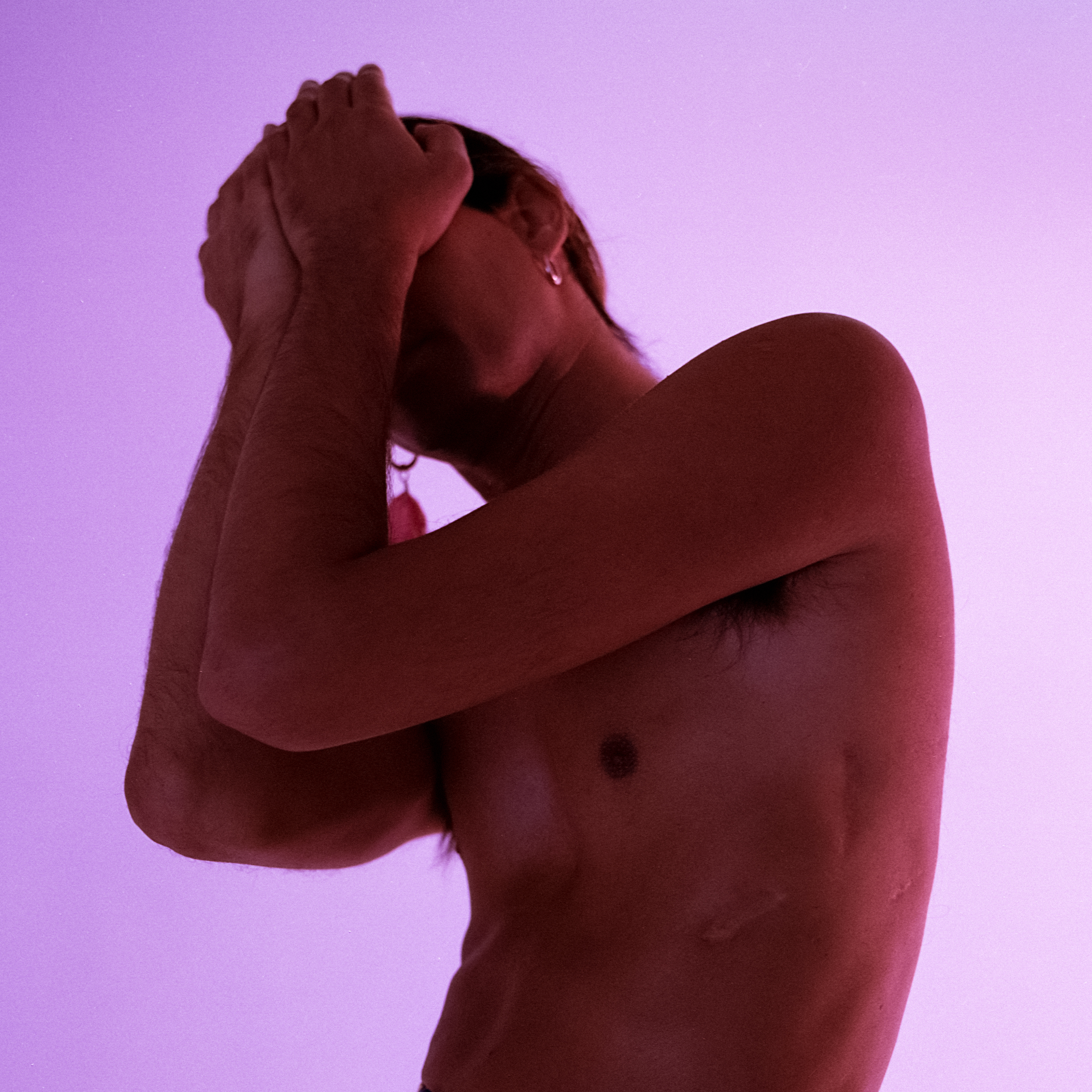 What can you tell me about healing over the last five years?
I guess the analogy would be: you want to thoughtfully and intelligently dismantle a piece of IKEA furniture, but you end up knocking your house down instead. It was a little bit of that. I felt like something wasn't quite right in the infrastructure. I didn't realize how personal and toxic being shepherded through music could become. It was messy to get out of and left this feeling of sheer vulnerability. There was a time where not a day could go by when an email didn't throw me into a complete spiral, to the point where even to this day I'm still fearful of email. My response, living in New York at the time, was to throw myself into enforced leisure time: I would go swimming every day, cycle, read in the sun and cook a lot. And generally try to keep my head above water while waiting for all of this to be resolved, which it eventually was.
Did helping artists with their projects help?
There is something super rewarding about the role of the producer or co-writer. I worked on the Solange album [A Seat At The Table], and lots of bits and pieces on the side that didn't feel deeply related to me as an entity, [so] I could be a useful bit player in someone else's work. Even if my whole business life was crumbling in the background I could still do the job. It didn't feel right to make [my own] music until a lot of that was calmer and tidier and seemed less likely to impinge on what I wanted to do.
Is running your own label, Female Energy, harder or easier than you imagined?

It's so, so, so much harder than I ever envisioned. I guess the number one issue is money. You need money to cover the really basic stuff: You need to take a trip to do promotion in Paris, you have to hire PR and radio publicists, in addition to recording and mastering and some of the manufacturing, and now I have to find money for touring as well, all of which would normally come from a label. I have to pay for it. It means working harder and working smarter. Ask me again in a year-and-a-half maybe [laughter].
Since opening up very publicly about your gender identity and sexuality a few years ago, I'm wondering if your approach to making music has shifted?
There was a certain extent to which I had already clearly acknowledged these things to myself and to my friends, and I don't think the way I make music would've been any different. I think it's always been just me putting myself in my work. Speaking about things publicly happened at the Red Bull Music lecture because I left a relationship with someone who was reluctant that I speak about it, and also because, thankfully, the music landscape had changed. It was sort of a more thoughtful and considered space to be yourself than perhaps in the late 2000s when I first started making music and where it was really still a uniform contingent of straight white men.
The album is dedicated to Phillipe Zdar [the co-founder of the pioneering French electronic outfit Cassius who died in June], who mixed the album. What was your relationship like and what impact did he have on you and your music?
It's a funny connection we had. He was sort of macho and vulnerable and kind of headstrong, very French with Italian heritage—almost all of the things that are wrong with European masculinity and yet we had an intimate friendship. I thought it was interesting that this would be my closest working collaborator in a way; there's something to be said for that yin and yang. He came from a different world view than I do, so it was working with someone who stood outside of the bubble in my life.
It's mad to be releasing music that we worked on together, because I feel hollowed out by grief and not in a headspace that I imagined I would be in. I thought I would be releasing an album feeling celebratory—and I have, but I also have this gnawing sense of loss for this person that should've been along for the ride.
The first time I saw you DJ was at Papi Juice; what impact has queer nightlife had on your music?
I really wanted to add almost a layer of ambient audio to the whole record— how people would scream and clap and cheer and add their own layer of drama to a record when it's being played, especially at queer parties. This relates back to the Sylvester record "Over and Over." It's a 12-minute disco track that has this constant layer of party audio, and not just party audio but the crowd in the room starts singing at some points, and they're kind of chanting the refrain from the song. It's magical. But the more I thought about it, it's almost impossible from a technical standpoint. So I actually ended up looking up engineering credits for this 1979 disco track on Discogs, then cross referencing it with LinkedIn and one morning I was on the stoop of my house in Harlem calling the engineer who recorded the track. I asked him 'How did you get such clear sound of people dancing in the room?' and he was like 'How did you get my number?'
Did he remember how he did it?
He's like 'Man, that was forty years ago. I don't remember.' I kind of got the feeling that everyone was on acid, or stoned out of their minds in that part of San Francisco in the seventies.
I love that you cold called.
That is something I would really like to do one day: document the sound of a queer party. It was really satisfying to ask.
Tagged: