Wednesday Addams is Prada's Newest It Girl
Fictional goth icon, but make it fashion.
Some of us aren't as obsessed with Wednesday Addams as Miuccia Prada is and it shows—especially at the brand's Fall/Winter 2019 show, where a parade of middle-parted and pigtailed punks walked the runway to Marilyn Manson and an incredible death metal cover of Julie Andrews's "My Favorite Things." ("Alexa, add this to my 'the only songs that matter to me' playlist!")
The vibe was whimsical and lyrical, but also tough and strange, and expanded on Pre-Fall's tango with Frankenstein and his bride. This season's Addams family throwback may just signal the crescendo of what I am now referring to as Mrs. Prada's "Dark Period."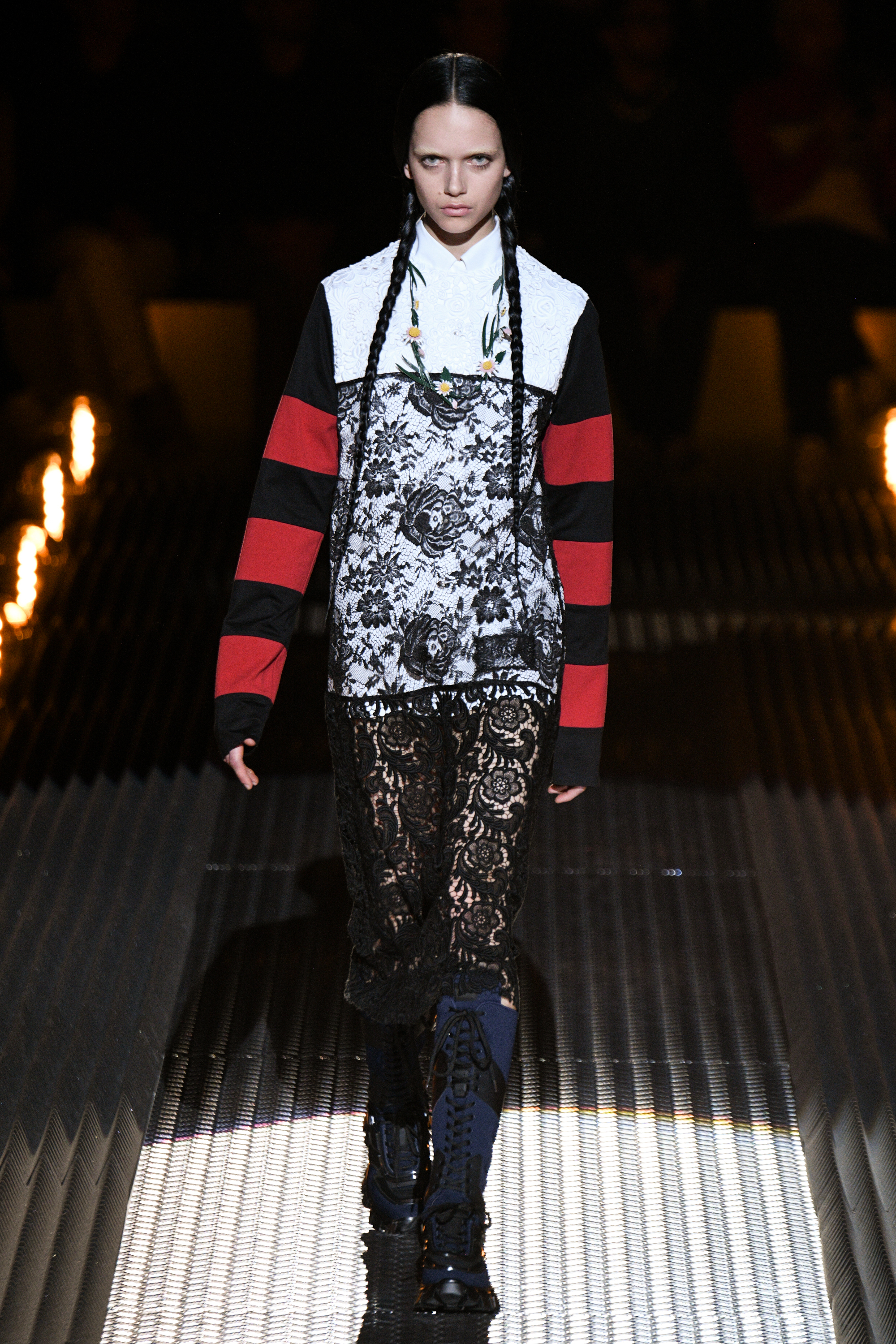 Much like Picasso's blue, it may be short-lived, but will fuel my obsessions for years to come. I'm here for this black hole of emo-romanticism where every woman wears combat-ready boots and a monster-mash of wilting floral embellishments; cozy sweater dresses bearing coup de foudre, and fucked up bomber jackets.
Hello darkness, my old friend.