Justin Bieber goes skateboarding wearing checkered taxicab-colored sweatpants on February 17, 2019 in New York City. (Photo by Gotham/GC Images)
A Taxonomy of Hype
You've heard of hypebeast—even hypepriest—but what about hypeyeast?
Justin Bieber goes skateboarding wearing checkered taxicab-colored sweatpants on February 17, 2019 in New York City. (Photo by Gotham/GC Images)
"Hypebeast" is defined by Urban Dictionary as "slang for someone who is a beast (obsessed) about the hype (in fashion), and will do whatever it takes to obtain that desired hype." While originally conceived of as a pejorative, the term has evolved into a more generous connotation, even spawning a full-on website for truly devoted sneakerheads who would rather risk death than miss the next BAPE drop.
More recently, GQ's Sam Schube coined the term "hypepriest" to refer to noted hypebeast, and man of God, Justin Bieber's favorite pastors—Carl Lentz, Judah Smith, and Rich Wilkerson among them—who dress in the Louis Vuitton-Supreme collab, Vans with long socks and mesh shorts. Not exactly typical attire for men of God, but hey, may the hype be with them. In celebration of these men's brave departures from tradition—don't forget, Jesus was once considered a rebel, too—GARAGE has put together a list of other hype-forward terms to be familiar with.
Hypeyeast., n.: What would happen if Justin Bieber, Shia LeBoeuf, and Kristen Stewart—ladies is hypebeasts too!—got together and started a small-batch, all-organic bread business. (Never forget that Bieber is a disciple of Jesus, and Jesus is the Bread of Life...on second thought, maybe this is a business opportunity for Bieber and the newly church-merch-wielding Kanye.)
Hypefeast, n.: When you and your boys slip on your Adidas slides and convene at Erewhon for Gjusta labneh and turmeric shots on a Sunday morning to compare debauched weekend stories from Tenants of the Trees.
Hypeleased, v.: What happens when Wavves is your landlord.
HypeWiest, v: The attempt to cop a pair of oversized, round-rimmed glasses worthy of '80s film queen Dianne Wiest.

Hypeleash, adj.: The willingness to pay $40 USD for the fleeting pleasure of constraining your dog in a Supreme-brand harness.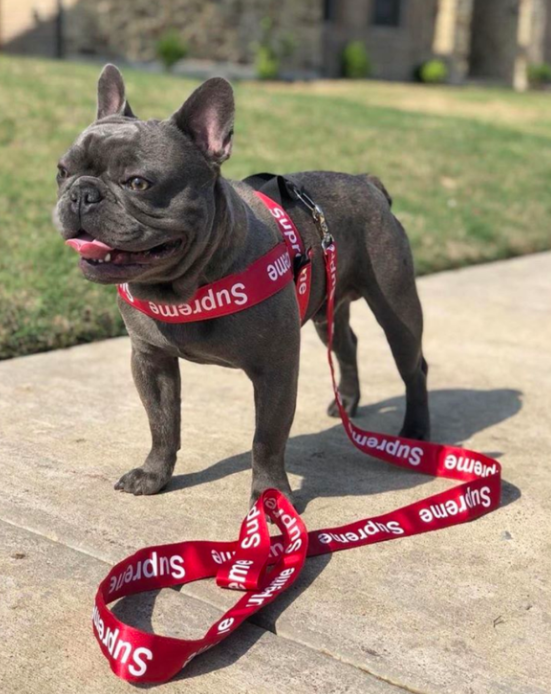 Hypetriste, adj.: The all-pervading sense of ennui that floods your temporal lobe as you realize that no amount of designer drops will ever truly bring you inner peace.