Show Us Your Screenshots: Léa Dickely of Kwaidan Editions
Going through someone's photo albums in their phone is the new ultimate form of intimacy. Join us.
Everyone's a voyeur. We love seeing other people's dramas unfold on Instagram, crane our necks as we pass a traffic accident even as we complain how everyone slowing down to look at the accident is causing a traffic jam, and as we live our lives online, we love to see what our technological footprint says about the people around us. What are your most currently used emojis? What does your YouTube search history say about you? On our phones in particular, taking a screenshot has become a form of communication and memory. We screenshot Instagram stories to send to our friends to gossip about, we screenshot funny interactions, we screenshot images we come across that inspire us. In our new series, "Show Us Your Screenshots," we ask our favorite creatives to share with us a selection of the recently saved images on their phones.
The Kwaidan Editions label has quickly become one of GARAGE's favorites. Helmed by creative director Léa Dickely and CEO Hung La, the clothes at Kwaidan Editions are ubercool yet supremely unbothered. In a little under five years, the two have established a signature aesthetic that includes neon, sharp tailoring and a particular obsession with textures. For fall 2020, it was the latex dress, the quilted faded floral pieces, and everything neon green that spoke directly to our hearts. Here, Dickely shares some of the gems hidden in her phone: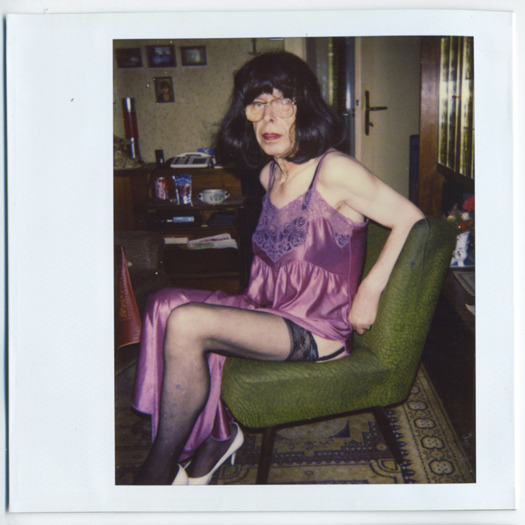 Our stylist and friend Lyson [Marchessault] showed me the work of Martina Kubelk, and this image has been with me for the season. I like that she… he… they… the person loves dressing up like a woman—nobody knows his name but we know her name, the pseudonym. There's not much out there about them. That's part of the appeal, this anonymity of the name but the power of the image: very personal also weird and slightly disturbing. They just had fun doing it for their own self, it was a personal dressing for pleasure in lingerie, underwear, in layers of satin for nighttime. The idea for dressing for pleasure, for the self first—that's a through in every Kwaidan Editions collection.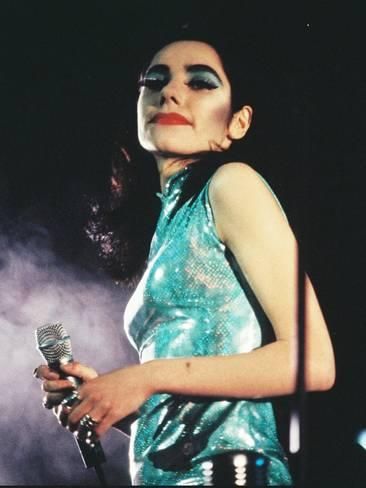 There's this specific image of PJ Harvey onstage in that color dress and that color eyeshadow… the makeup is so heavy like a mask and really beautiful. It's the overly-done-feminine thing, exaggerated to to a point that it was the color first of all, the mini turquoise dress, the power blue eye. I don't even really like her music that much to be honest but I love her persona in this image: the confidence and ease that she has onstage, and also a nonchalance. She's showing a lot of her body in a lot of her concerts and she's so comfortable in it, there's a pride.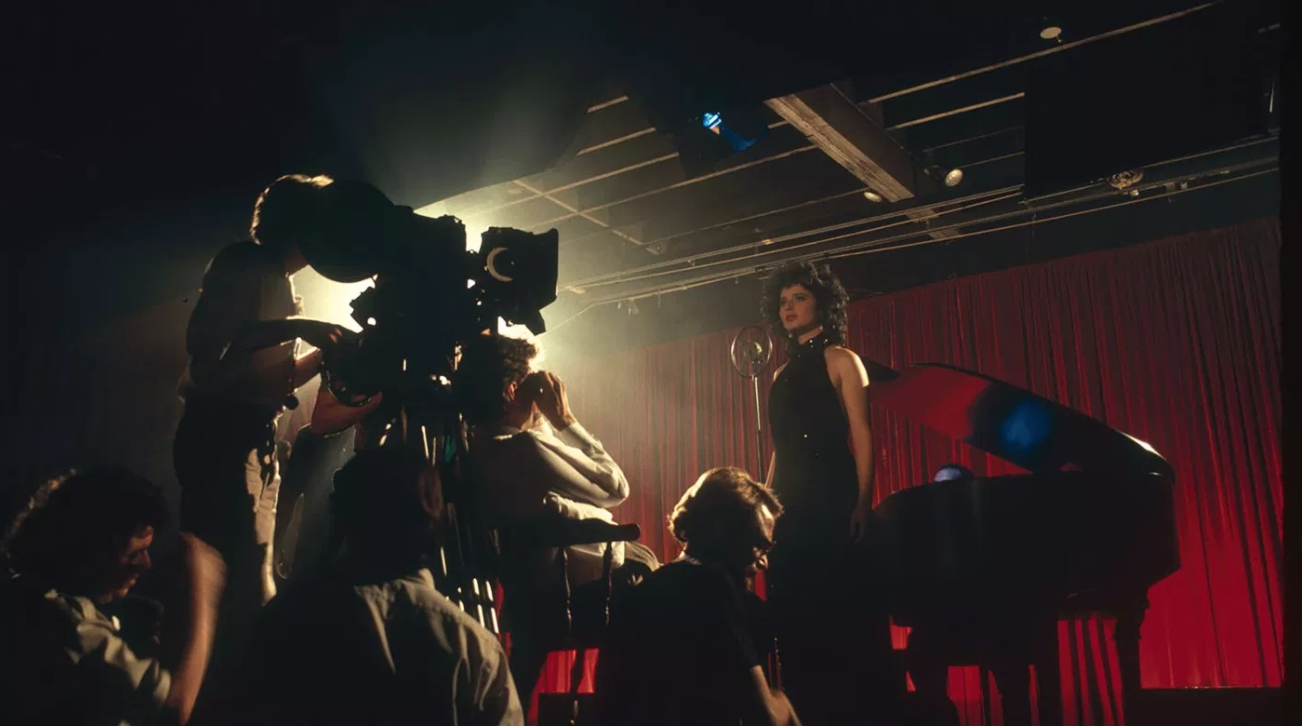 This is a behind-the-scene photo with David Lynch shooting Isabella Rossellini in Blue Velvet in her concert scene. The whole of Blue Velvet is about façades: here she's pretending to be this romantic singer in a club and she doesn't sing that well, she's a fake performer. And she has such a struggle with her own life in the real. When she takes off her wig—oh my God, she's so naked, so bare and vulnerable. It's this strange line between real/unreal that I keep returning to for Kwaidan Editions.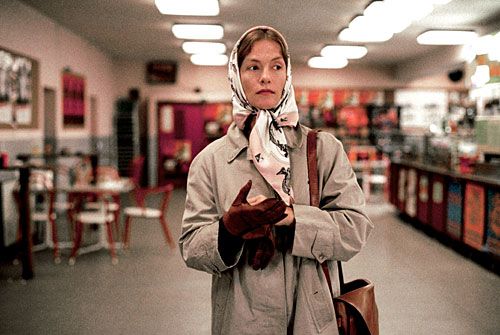 Isabelle Huppert in The Piano Teacher is the perfect incarnation of perversion. She appears so conservative, almost the perfect little Catholic girl, but she's in a porn shop wearing a beige trench looking so proper with her foulard and little gloves. She looks like she's going to go buy milk. There's her internal struggle between appearance and desire. There's a tension in this movie and in her character, it's so intense, her internal struggle between appearance and desire. I mean the details of the outfit make it more shocking, the behavior becomes worse and even so gross because of each detail. She's the ultimate perversion; you can't take things more extreme than that.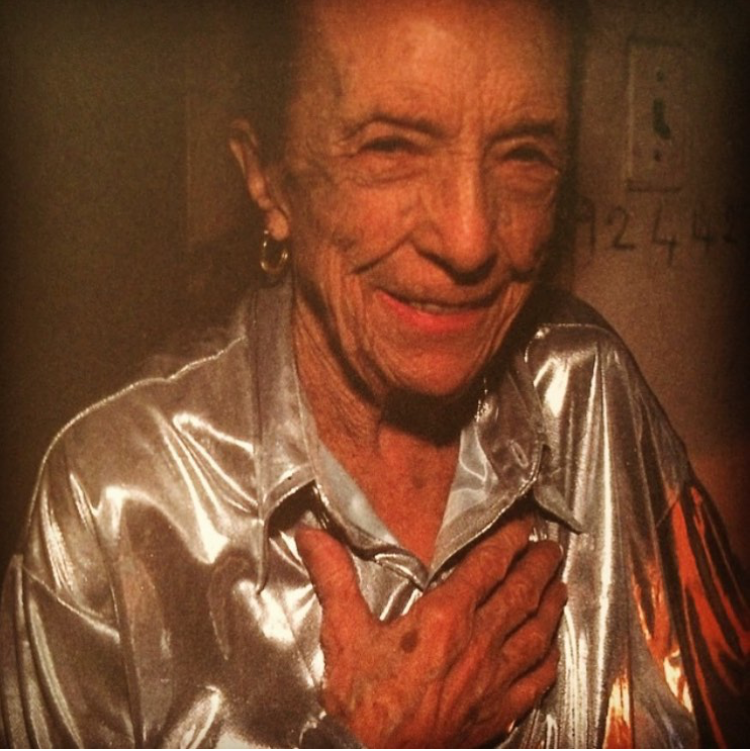 And then I have Louise Bourgeois but its more for the lamé shirt. But it's also her and her wrinkles and character but then she has on this really fancy "going-out" shirt, so it's surprising. She looks so cool and I love her earrings, her whole attitude. I guess it's the Helmut [Lang] period and you know all of her work and her but then you see her in that shirt and it makes it all so much better!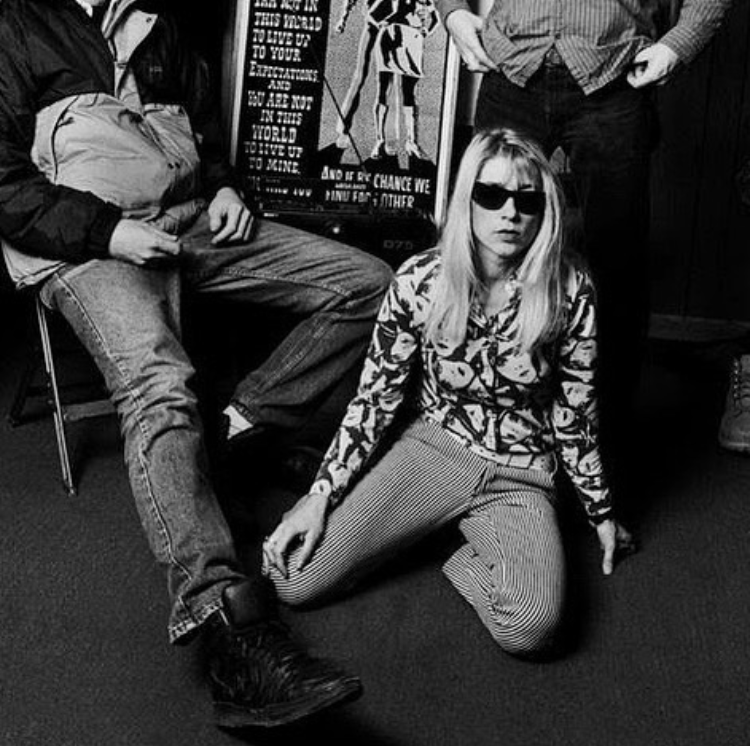 Kim Gordon was in my phone. I wasn't sure why at first… I mean, obviously she's a grown-up woman but here I love how she looks like a kid almost. I love how she pairs that shirt with jeans and obviously she doesn't care. She looks like she's not posed here, she's not performing, or performative. It's a bit naïve here, she's just sitting there being herself and not "Kim Gordon."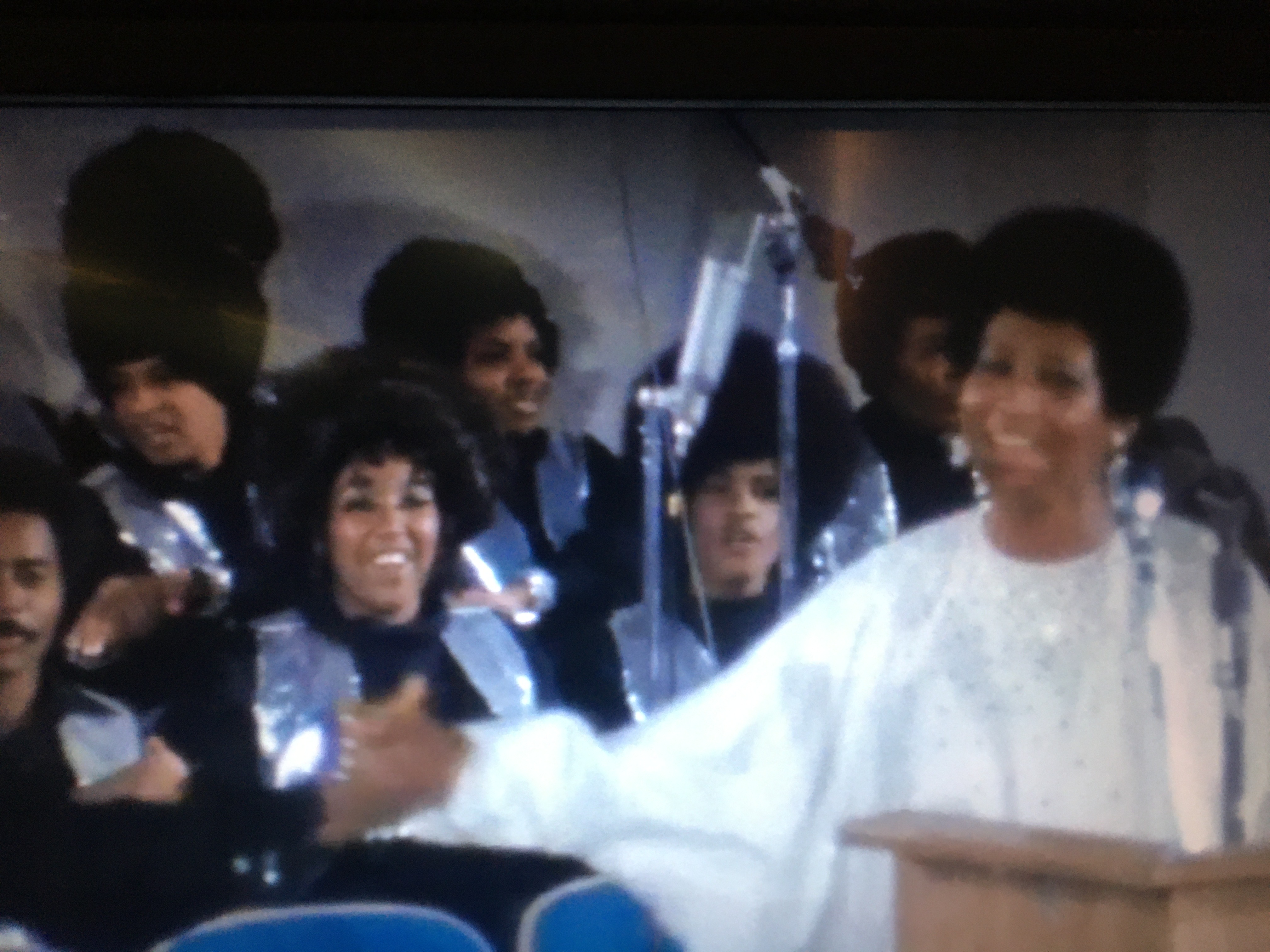 This is a photo I took on a plane watching Amazing Grace, this Aretha Franklin documentary. I don't normally watch documentaries but I loved this one. It's an indelible document of that time and her voice obviously and her presence but it was also the clothing, too. You see and hear such rich footage of this period in time and even feeling the fabrics and colors. I felt like I was part of the room and part of the experience and was touched by it, even though I was on a plane.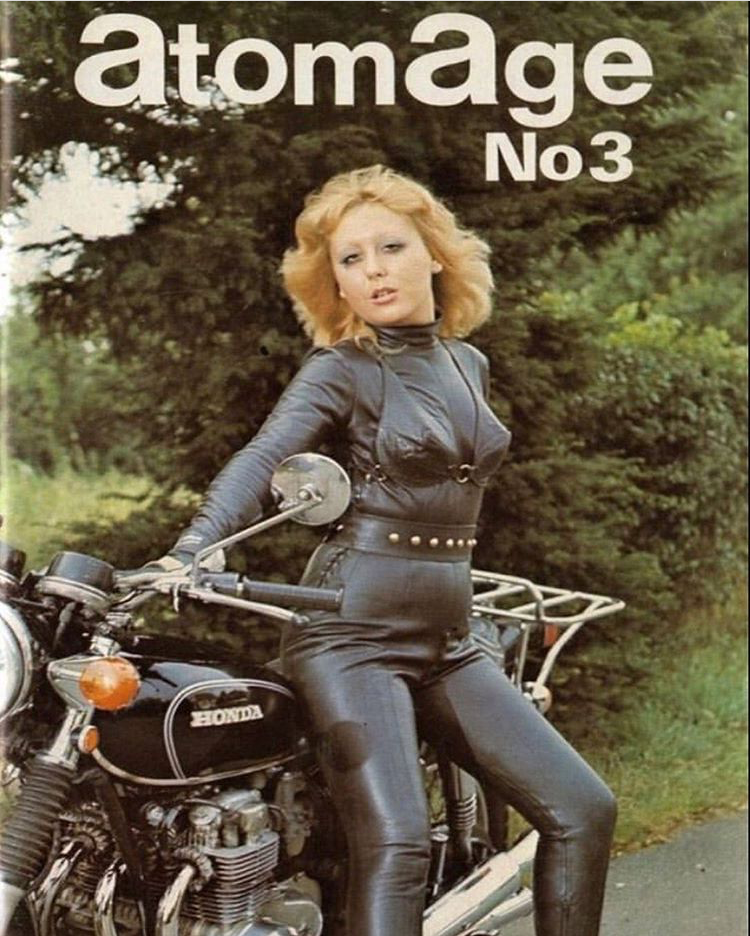 I'm not sure exactly when this cover of Atom Age is from but there's a naïveté and innocent feeling from the 1970s that I'm attracted to. It feels childish and fun and doesn't feel aggressive or sexual—like with Martina Kubelk you feel like she's doing it for her own pleasure. There's a humor to it that I find endearing. She's feeling happy and good in that outfit, she's not concerned about her image and is just enjoying it. And I do like that whole top part with the turtleneck and the bra worn on the outside and all of it in the same leather or rubber. I was interested in the bra part of it as I designed the collection but also the attitude. In that whole period the imagery is fun, it's the fun of dressing up. Like it feels like they didn't completely plan the shoot out, they were impulsive like, "Hey, let's take a motorcycle out and stop here, or in the kitchen sure, why not?" It feels like when a teenager poses not thinking of a perfect final picture. It's, "Hey, I love it, I just want to do that right now!"
David Lynch is this omnipresent reference and inspiration for me. He's always there every season. The set, the mood, the depth of atmosphere, the space. Lynch uses space as a character. There's this particular sense of space—doors, doors one after another, revolving doors, the corridor that never ends. Creatively, I want that endless feeling—the feeling that there's so many possibilities. It's also related to darkness: how when you can't see anything the space is scary, too. You don't know where it ends but I also find it quite inspiring. There are so many possibilities in that space.

A lot of the FW20 collection starts with something similar to this image, this set. In a way it represents freedom—and especially how Lynch does it in all his films. The most absurd scenes you couldn't think of in real life or this mysterious encounter that opens your brain like a child reading a fairy tale. Or going from room to room, with these characters that enter and create life—for some reason, he makes it work. It's subconsciously valid, it's still very human. It's this idea of a fairy tale for children and you start populating it with your own story and imagining things around what you're given. There needs to be this thread related to reality, you need to be able to attach some details. Those details prick you with the familiar and then suddenly things become unfamiliar, uncanny, where strangeness happens.
The photo has carpet and curtains—he's really saying so much with only two textures, two elements—that's rare. It feels rich, it says something right away—closing things down from the exterior. It's like preparing for a performance. The set itself is a performance, but what kind? Like here it's so basic, so simple but so much can happen… It's something feutre, felt. I mean something felt, but also felt as a fabric, where you shut down the walls with it. The room becomes like a womb or something, you have no contact, the daylight doesn't come in. It's this silence. You're in that thing, in this silence, where so much happens: where normal rules don't apply and there's endless possibility.