Still from the "What We Drew" video By Dawnqmentary.
Yaeji's "What We Drew 우리가 그려왔던," and The Promise Of Community
The Korean-American electronic artist talks to GARAGE about her latest mixtape and the need for community building in the age of self-isolation.
Still from the "What We Drew" video By Dawnqmentary.
I am sitting in the back of a Subaru in my elementary school parking lot when I get a call from the record label XL, letting me know that Kathy Yaeji Lee is ready to talk. I shut the car door; the sun sits high in the sky, and I'm wearing a pair of seriously beat-up Adidas and a pair of horrible floral pants I got as a teenager. How would this be different if this was a normal March?, I wonder. Maybe we'd do a studio interview, or meet up at a trendy luncheonette and I'd make a comment about sharing a plate of french fries. It's not a normal March though, everyone is self-isolating and no one goes out dancing anymore. In other words, there is arguably no more of a compelling time than right now to release a mixtape of club music.
But then again, Yaeji doesn't make typical club music. The 26-year-old artist, who was born in Queens and raised Long Island, Atlanta, and South Korea, crafts dance tracks that are slotted in a milieu of Korean and Japanese "jazzy electronica" from the early 2000s and contemporary house music. Her latest mixtape, What We Drew 우리가 그려왔던, is her most expansive release to date; 12 tracks, and a stacked list of collaborators that Yaeji is friends with and admires. She began formulating this release inside of her New York apartment—she would sit in her living room and start with a four-bar loop, and would go from there, using the space of the song she created as a sort of diary. Halfway through the process she moved to a studio that she now uses for both her visual art and her music. It was there that things became fully realized, where What We Drew 우리가 그려왔던 moved from a series of sketches and dreams into a fleshy and breathing thing. I talked to Yeaji about what community looks like during this truly strange and terrible time, the role of visual art in music, and more.
I know that you do a lot of visual art—talk to me about the connection to that with your music.
I've always been way more comfortable with visual art for a very long period of my life. I think the earliest memory I have is when I was four years old: I was painting a lot, and decided then that I would become a visual artist when I grew up, and I stayed pretty consistently on that path until college. I'm still really comforted by it. I would say my visual art making practice is really similar to music making in a lot of ways. I'm more of a process-based artist, and I'm really frantic and messy sometimes, and abstract and expressive. Often you have to just let it all out that way and then clean it up and organize it later, and understand the bigger picture of the messaging of it. So in terms of that and forming my music, I think it's a bit of abstract for me to say exactly how, but a noticeable difference for me having that space was when I started ideating the visual world or various video ideas, or merch ideas, or even sticker ideas. For this mixtape cycle, I had the space and capacity to immediately try those things out and paint something while listening to my music that's then scanned in to become my mixtape artwork and so on, so forth. It felt very fluid in that way.
I really loved the video you just put out for "What We Drew 우리가 그려왔던 ." It was so special getting to see your grandpa and all of your friends, I thought it was unbelievably sweet. I was wondering if you could talk to me about why community is important to you, as an artist.
Yeah, I think community is important to me as a person, even before an artist. I feel like I couldn't be doing any of this if I didn't have the people around me. Specific to music, I guess two years ago when EP1 and EP2 came out, things started moving really rapidly for me, and that was such a blessing. It's something so exciting, but also at the same time, something that was really scary and unknown and I wasn't prepared for it. Because I had a community, which is amazingly tied with our love for music. The common denominator of the community I have is that we love this type of music that's underground and really weird, and there are spaces where we can go to and share that space, and move our bodies to. Then outside of that, we can all share our traumas and different ways we've experienced pain, whether it's from being marginalized or just being an outcast. Relying on each other and kind of loving each other as family. I think that's just really important and nurturing for me as a person, just going and learning about myself more, which eventually trickles down to me understanding myself as an artist and what I want to do, and things like that.
Can you tell me about how you made that video?
It happened really serendipitously. I had plans to go to Korea earlier this year to visit family because I get to see them once a year, and I have some friends in Korea that are doing a lot of really cool, creative work that I've met not too long ago, but they feel like really significant people in my life in that they made me feel more comfortable being a Korean femme. One of the girls in that collective, Dawn, who does documentaries as well as directs various kinds of video, felt like the perfect fit for this music video that's for the title track. I reached out to her, and we were really lucky because they were already being flown out to New York a few weeks before my trip to Korea to do a project themselves, so that's when my press photo shoot happened with Dasom, who's another girl in that collective. Then we were ideating some ideas, which started from Dawn and Dasom seeing a huge leek in our kitchen because they've never seen leeks before, because we don't have them in Korea. They asked what we were going to do with it, and I told her we were going to make soup with it. Then she just came up with the idea of me falling in love with an onion and pouring it love until it grows huge, and making soup out of it to share with all the people I love.
What kinds of spaces come to mind for you when you think about where you feel the most supported?
I'm thinking of my studio, where we've just cultivated such a sweet space where various members of my team, who I've all met on the dance floor in New York in one way or another, are working on various aspects of the Yaeji project. That's my favorite space right now, which I can't access, sadly. But other than that, I'm thinking of these dance floor spaces where people are making such an effort to have it feel safe from things that are not as safe. I'm thinking of all the homes that I feel fortunate to know these friends that allow me into their space, and where we cook food for each other and can catch up with each other or meditate together.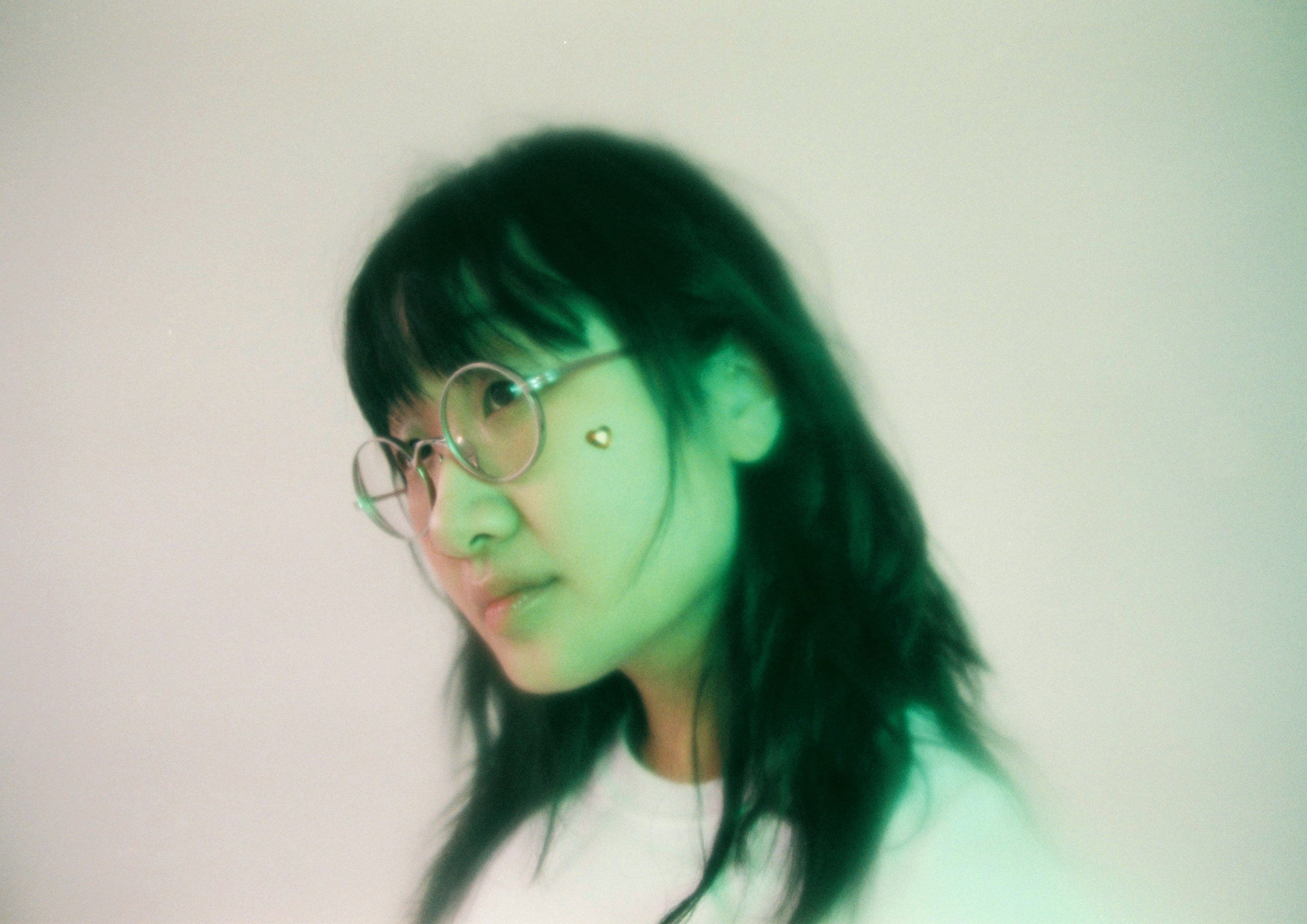 How are you staying connected with people right now when you're kind of stuck inside for a lot of the time?
In terms of connecting with family and friends, we just text constantly and video chat constantly. I am lucky that I don't live alone, and that there's a lot of space in this house, so I get to catch up with my other roommates every day. I'm trying to feel more comfortable learning different ways I can connect with my fans and listeners better. It's something I've been shy with in the past because social media was a bit foreign to me and overwhelming at times, but I feel like this time has really changed my perspective about it and made me want to communicate more.
Are you finding ways to dance and listen to a lot of music at home?
I got these noise-canceling headphones a while back for tour, so that's been really cool for dancing alone in my room without bothering anyone else. Silence is golden.