Trevor Paglen, It Began as a Military Experiment, 2017. Set of ten pigment prints, 34.6 x 27.6 each (framed), edition 1 of 5. Courtesy of the artist and Metro Pictures, New York
Pervy Snapshots and Fallible Machines: Around Openings in Tribeca
With the previous evening's batch of new-season Chelsea gallery openings already receding into memory (24 hours is a long time in the art world), did the following day's events offer any special satisfactions?
Trevor Paglen, It Began as a Military Experiment, 2017. Set of ten pigment prints, 34.6 x 27.6 each (framed), edition 1 of 5. Courtesy of the artist and Metro Pictures, New York
As the forests of the West burned, Houston slowly drained, and an emptied Miami braced for the onslaught of Hurricane Irma, Friday evening in Tribeca was eerily balmy, suffused in golden light. Compared to the throngs and palpable sense of urgency at the previous night's openings in Chelsea, the crowds here were thin, and the shows less interested in confronting current events. Nothing compared to the wallop of Kara Walker's magisterial return to Sikkema Jenkins with a new chapter of her racist fantasia on national themes, to Sanford Biggers's chilling target practice with African sculptures at Marianne Boesky, or even to Mounir Fatmi's letter, printed on the wall at Jane Lombard, ascribing his absence from his own exhibition to the fact that, as a Moroccan Muslim artist, he'd anticipated humiliating discrimination at the hands of US customs agents.
At Postmasters, Rafaël Rozendaal's colorful geometric weavings reference the Internet (the designs are based on abstracted webpages) but look like the love children of Anni Albers and Peter Halley. A second room houses the gallery's solo debut of Aneta Bartos, which features grainy blowups of Polaroids and snapshots of the lithe photographer with her elderly, Speedo-clad, bodybuilding father. Nostalgic and pervy, the photos' Polish locales afford them a quintessentially Eastern European vibe, although Bartos has lived in New York since she was 16. Sitting at her desk, Postmasters's indomitable proprietress Magda Sawon sighed audibly when asked how things were. "We keep trudging," she deadpanned, ostensibly resigned to the precariousness of both the art world and the world at large.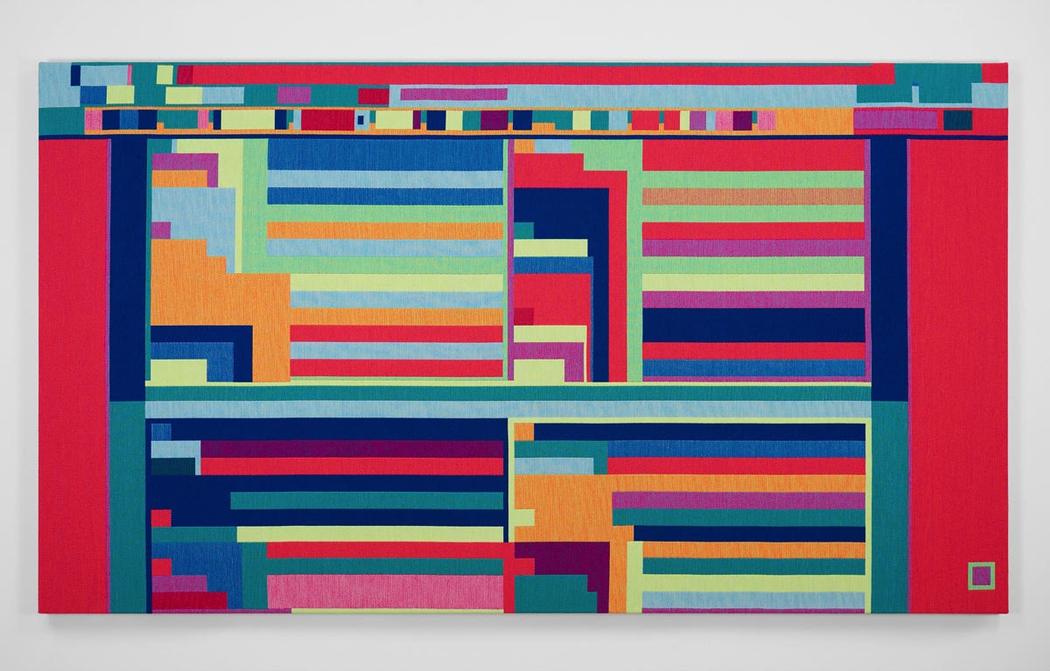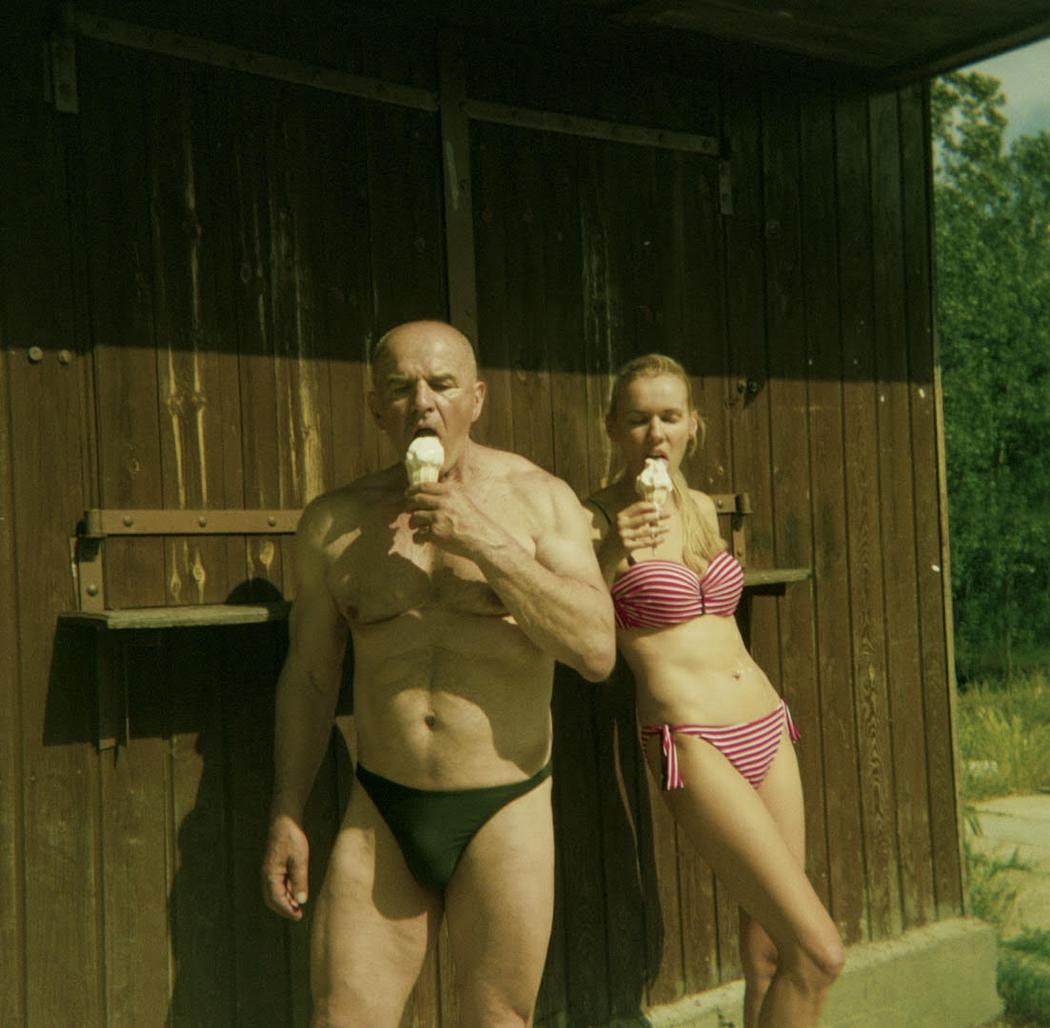 Alexander and Bonin also went with a double-header. On the ground floor, John Ahearn and Rigoberto Torres's painted life casts of various neighborhood denizens in New York City and Puerto Rico were cheery, if a bit cartoonish. Galleries and museums have long embraced the earnest literalness of these portraits, stuck somewhere between the illusionistic hyperrealism of Duane Hanson and the morose classicism of George Segal. To me, their charms always seem folksy and lightweight. Only a pair of Ahearn's sculptures in the round—one of a small boy in a superhero costume ( Carlos/Spiderman, 2015), the other of an old man on crutches, missing a foot ( Henry Manns Descending Stairs, 1999/2009)—felt imbued with any gravity or presence.
Portraiture also occupied the basement in the shape of Peter Hujar's black-and-white group photographs, alongside a projected slideshow of related color images. In 1966, the photographer asked artist Paul Thek to assemble some friends in a studio. The artists and writers who showed up, including Eva Hesse and Suzi Gablik, clearly styled themselves as latter-day Irascibles; Hujar himself appears with his camera in a mirror. Other group portraits of downtown New York social networks followed. The notables include Eleanor Ward surrounded by Robert Indiana and other artists at Stable Gallery; four poets—John Giorno, Jim Carroll, Jayne Cortez, and Amiri Baraka—posed like an intellectual rock band; Hujar's boyfriend David Wojnarowicz with Chuck Nanney and pals; Philip Glass and his ensemble; and an adorably young Vince Aletti with two men, both named Manny. Hujar took these group shots for two decades, and while not his greatest works, they do provide a comforting glimpse of the continuity of our city as a cultural incubator.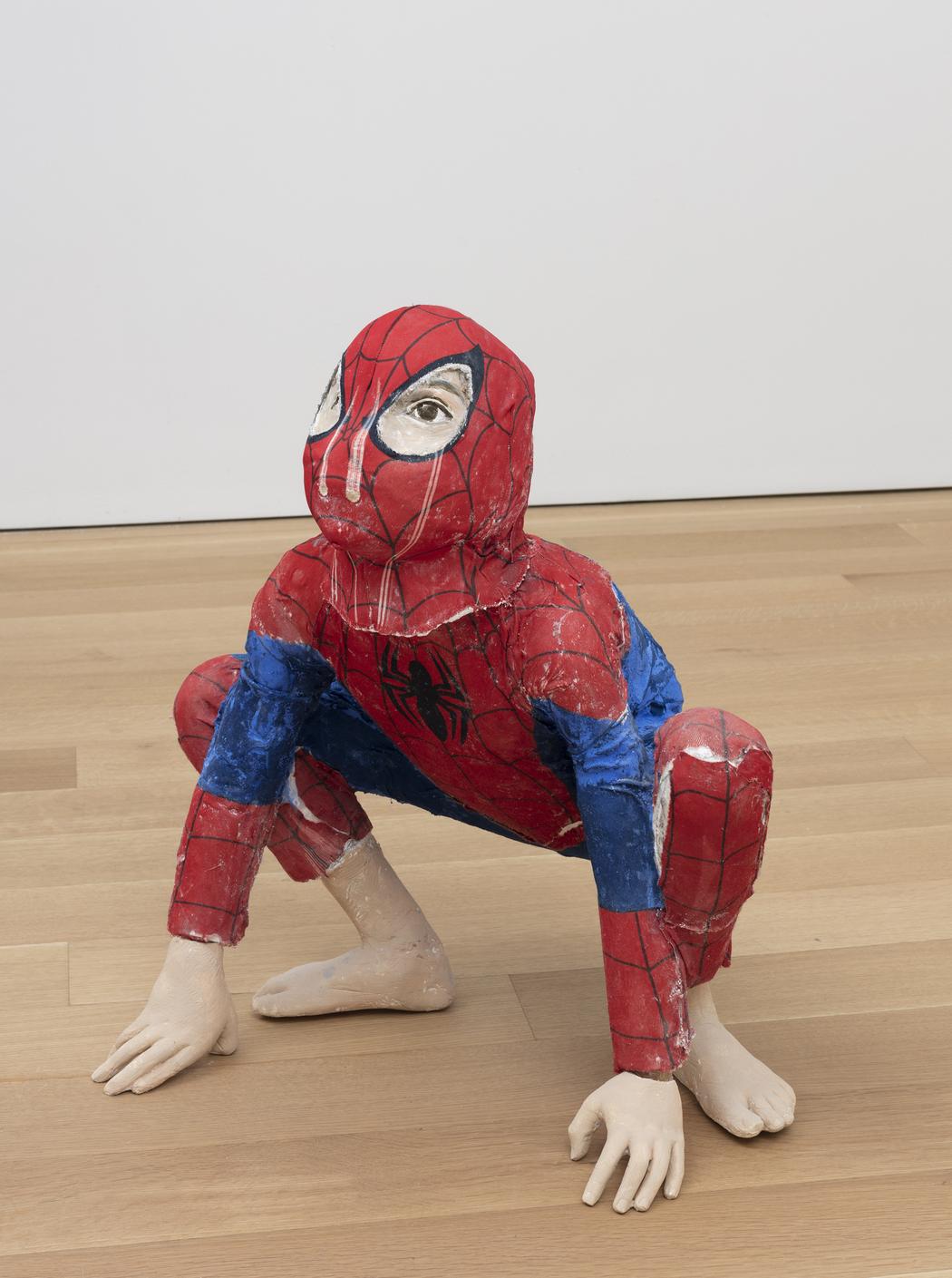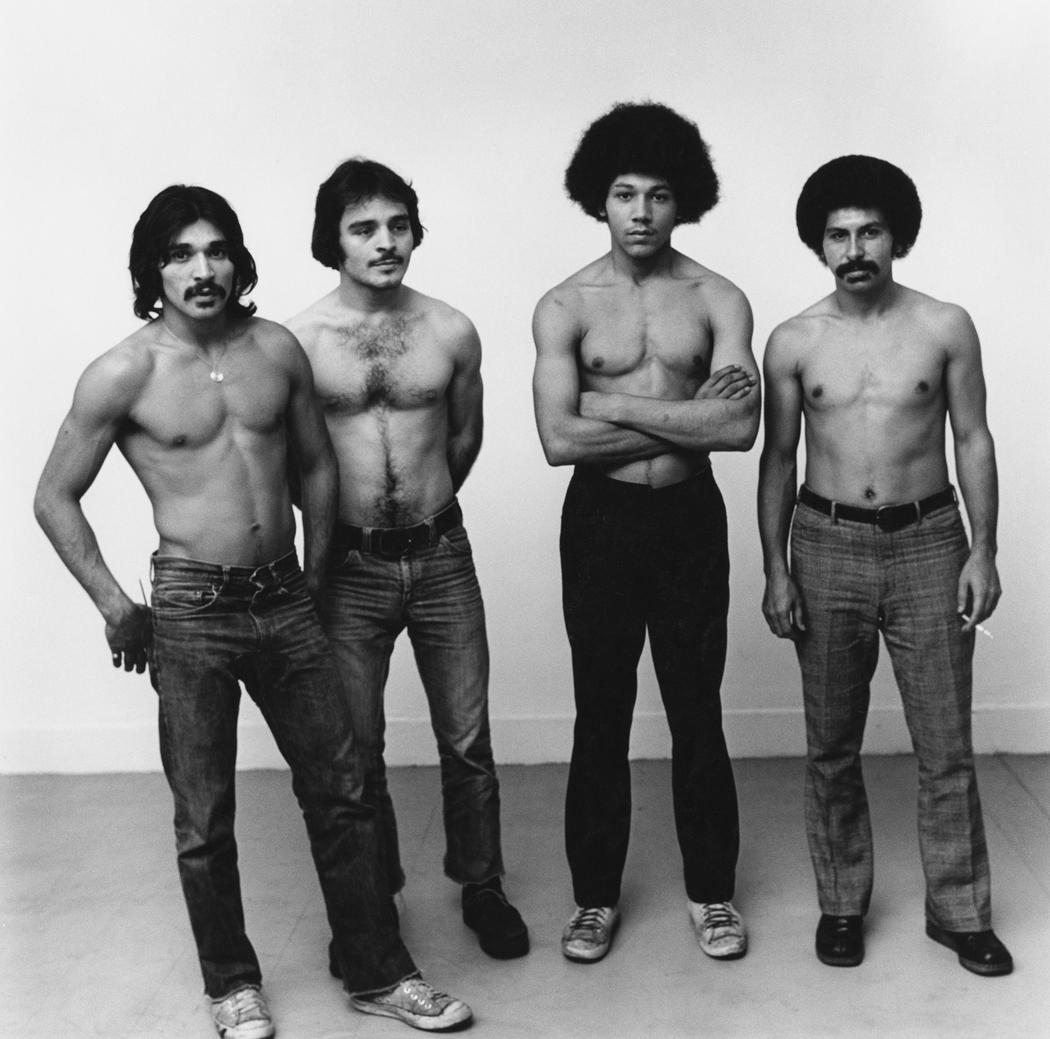 Filling the impeccable new Bortolami space—pristine white walls, elegant black Corinthian columns—with a riot of sharp-angled color, the 81-year-old Barbara Kasten splits the difference between photography and sculpture in new reliefs that append pieces of tinted Plexiglas to photos of arrangements of the same materials. The work confounds easy perception. At first or even second glance, it's hard to tell the three-dimensional, "real" elements from the two-dimensional, pictorial ones; shadows also become significant to the abstract compositions—both those cast by the objects in the studio and recorded by the camera, and those produced "live" by the gallery's lights. Kasten makes puzzlements out of the truism of photography's utter dependence on light. While she does so with formal means that hark back to Russian Constructivism, she also evokes the brash colors and dynamic planes of 1980s design, as if Memphis had rejiggered El Lissitzky.
Over at Maccarone, Neal Jones played the English eccentric, interspersing crudely chirpy, expressionistic painting with furniture sculptures made from found objects. That faux-naïf eccentricity has become an international period style is evinced by the fact that show could be a cross between Andy Coolquitt and Tal R. This should come across as irritatingly derivative, but Jones succeeds in walking a line between sincerity and knowingness, and the inventive playfulness of the work actually feels inventive and playful. Highlights include an anthropomorphic cupboard in blue-and-pink enamel on reclaimed wood; an abject lamp that incorporates a log, a dish, and an upturned mug atop a low table; and a painting on used cardboard of a "happy shopper" holding a gray bag that could double as a boxing glove.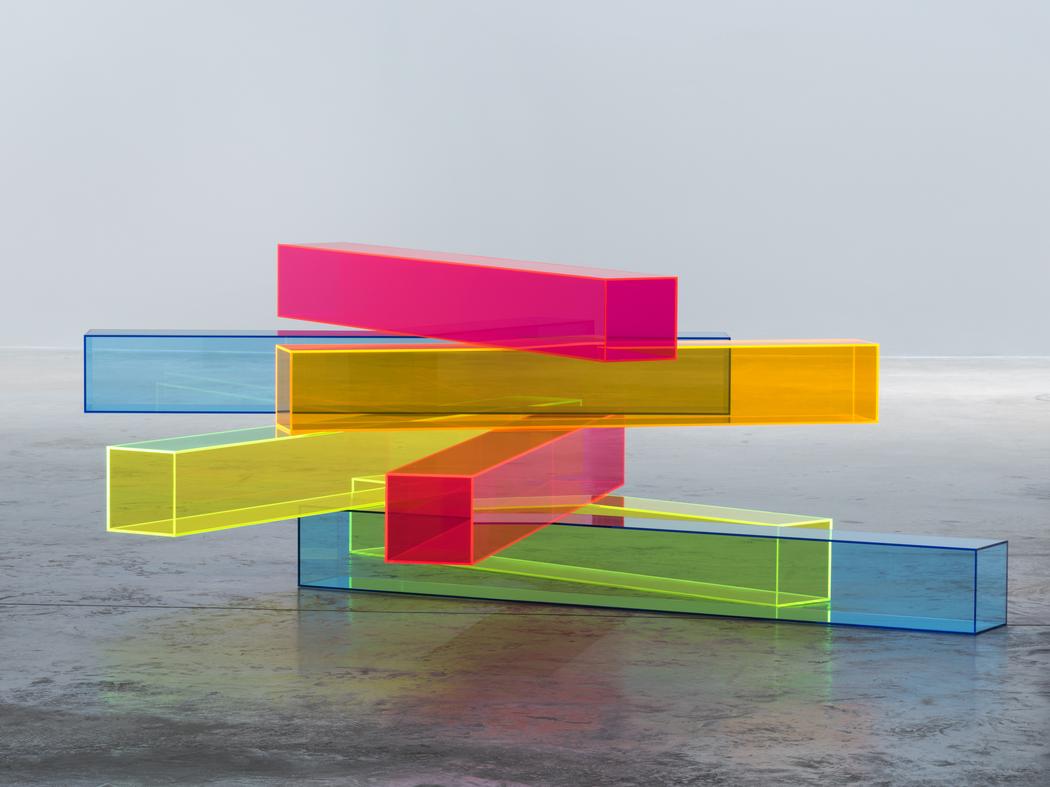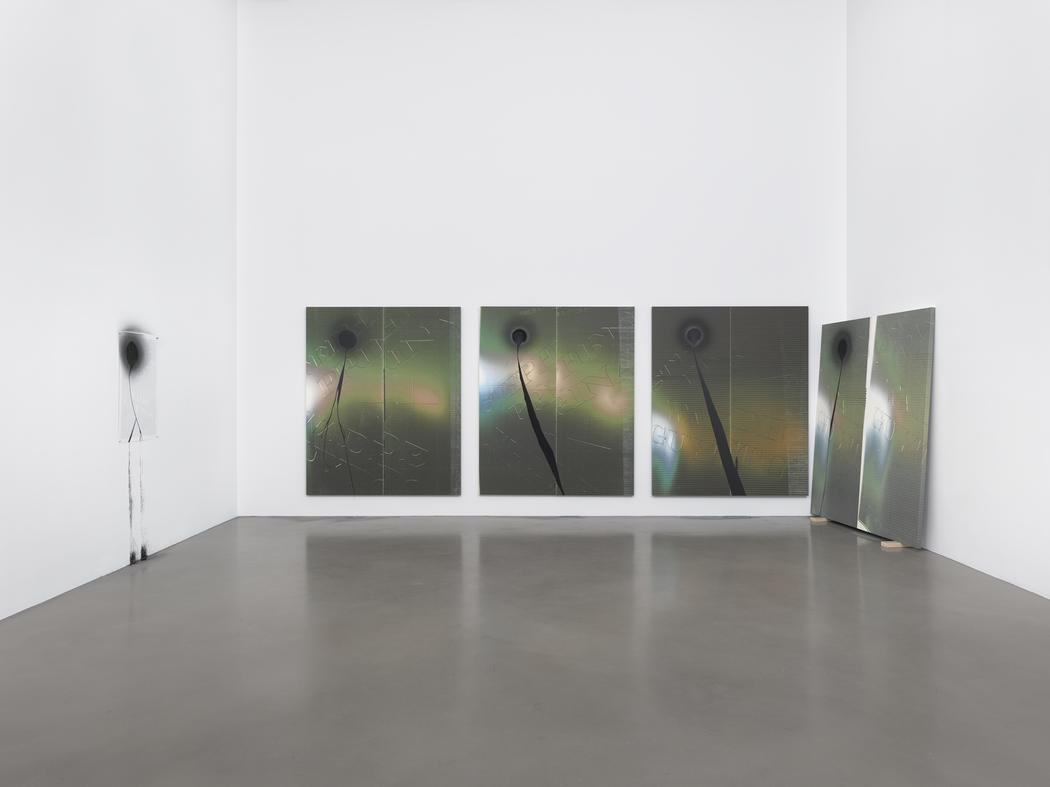 In Chelsea, the few galleries that had opted out of Thursday night's rat king of openings still attracted respectable numbers. In Petzel's small space, Wade Guyton and Stephen Prina showed new entries in an ongoing series of collaborative paintings that they've exhibited every year or two since 2011. Like those in their last five shows, these panels are printed with variously treated blow-ups of a poster bearing the artists' names. An entire can of black spray paint is pointed at a single spot on each work and emptied so that the enamel eventually pools and runs down the panel onto the floor. The gestures feel narcissistic and masturbatory; but also simply dumb, producing paintings only a 1-percenter could love. No one seemed to be paying them much attention.
More engaging are Thomas Eggerer's paintings, which occupy Petzel's two larger spaces. These picture birds-eye views of ConEd grates and manhole covers. Around the latter lounge shirtless white youths, singly, in pairs, or in trios, cropped and fragmented by the pictures' edges. The scenes are fairly ridiculous, and the languid homoeroticism that suffuses them makes the claims of the artist's interest in "public spaces," "municipal authority," "voyeuristic surveillance," and "centrifugal forces" (all from the gallery's press release) seem risibly coy and disingenuous. It was tough not to cringe at the unintentional (please let it be unintentional!) punning of "manholes" with the passive objects of the artist's affections. I was reminded of the album cover for Elton John's Blue Moves more than anything else. The competent but flatly generic style in which Eggerer renders the images makes one long for the finesse of a Ridley Howard or the wonkiness of a Nicole Eisenman.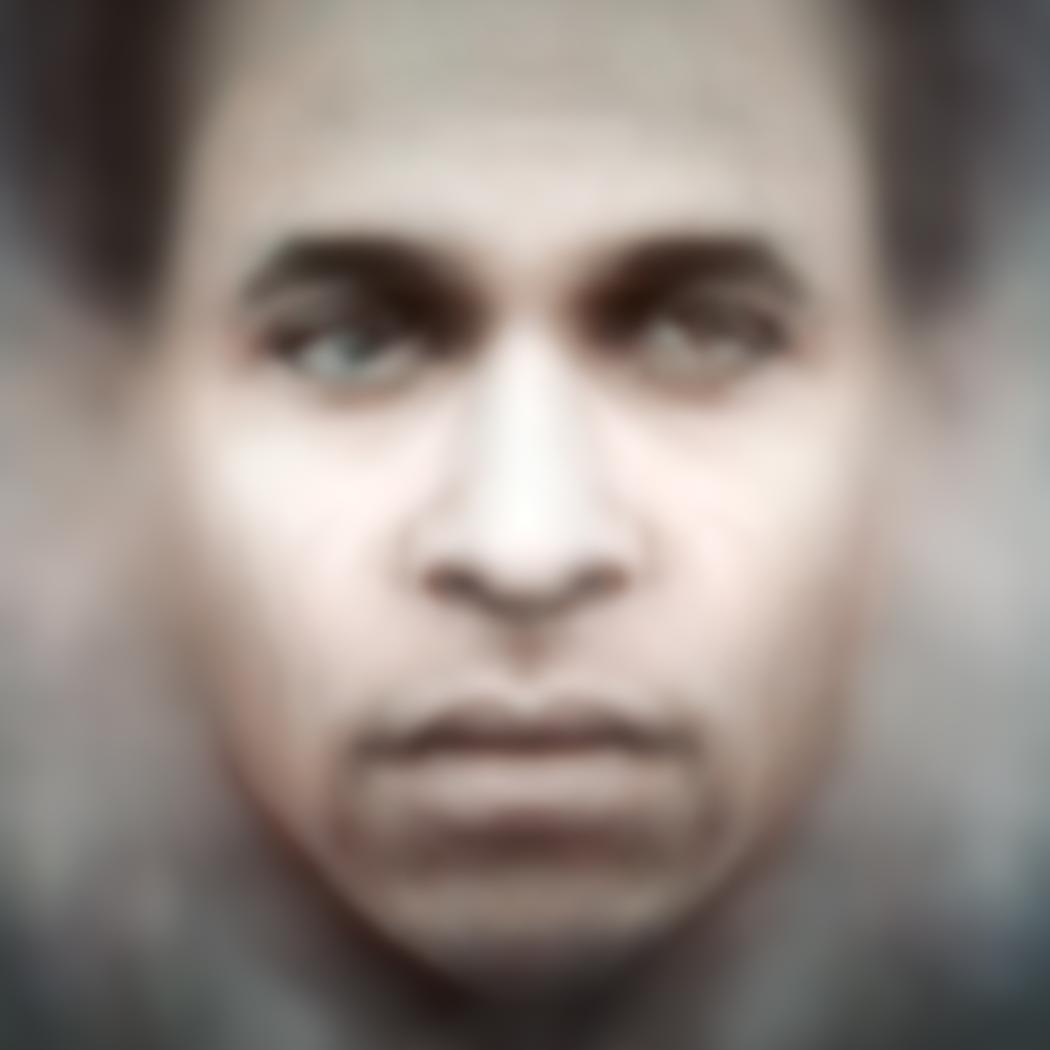 At Metro Pictures, Trevor Paglen unveiled the latest installment in his ode to the surveillance state. This time, his subject comprises various kinds of machine vision, output for human eyes as handsome gallery candy. A "faceprint" portrait of philosopher and revolutionary Frantz Fanon—an averaging of his photographs used in facial-recognition technology—stares balefully, wonderfully symmetrical, blurry, and haunting. Rendering the long-dead theorist of colonial liberation in a mode designed to identify criminals and terrorists creates a bit of friction. At the same time it strongly resembles the early '80s work of Nancy Burson, which gave us strikingly similar "averaged" portraits via altogether less complicated means. A projected video pairs images used to teach artificial intelligences to visually identify various objects, including people, with versions of the images that AI itself creates while it learns. The images multiply in a grid, Brady Bunch-style.
Paglen has long explored the ways in which technology helps keep liberty suppressed, and his presentation of the AI visuals seems to want to warn us of our impending doom, but the elegance and slickness of his aesthetics and the tastefully tony gallery hang (no text on the walls, please!) subsume any lingering didacticism. A series of photographs in the back room, titled Hallucinations, effectively turns an AI program into an artist. The assortment of semi-abstract, soft-focus, rather dreamlike images results from one AI successfully "fooling" another that Paglen had trained to recognize various unscientific categories: "Interpretations of Dreams," "Omens and Portents," "American Predators," etc. The works—looking a lot like the paintings of Judith Eisler, themselves based on cinematic images—absolutely emphasize the artistic over the cautionary. As we dismantle the natural world, and, perhaps even ourselves, fallible machines can continue making covetable product for the market.
Joseph R. Wolin is a New York-based curator, critic, and educator. A regular contributor to Time Out New York, he is currently co-curating "Living Together," a performance series organized by the Miami Dade College Museum of Art and Design.