The Fendi vagina shawl is a mother now! Mazel tov!
Much ink has been spilled in the fashion/gynecological communities about Fendi's new fur-trimmed shawl, which looks uncannily like a vulva. The pink hue, the fox-fur border, the folds—o, the folds! There's simply no avoiding the fact that this thing is yonic as all hell.
Little did you know, though, that the miracle of new life has blessed the Fendi collection. That's right, folks, you heard it here first—the vagina shawl has given birth! Weighing in at roughly zero pounds, three ounces, and costing a very reasonable $690, the Fendi fur keychain is autumn's hottest status offspring.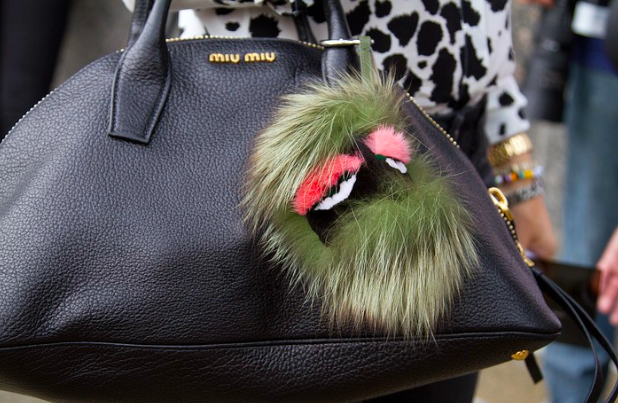 Shawl and baby are doing beautifully, after a 16-hour labor featuring the doula services of Silvia Venturini Fendi and the entire OB/GYN department of Lenox Hill Hospital. The vagina shawl is registered at Moda Operandi, with special preference given to this $500 children's teepee and, of course, baby's first silver spoon. The identity of the baby's father is still unknown, but rumors are circling that Oscar the Grouch was seen delivering flowers to the maternity ward. Not to speculate, but you have to admit there's a certain familial resemblance...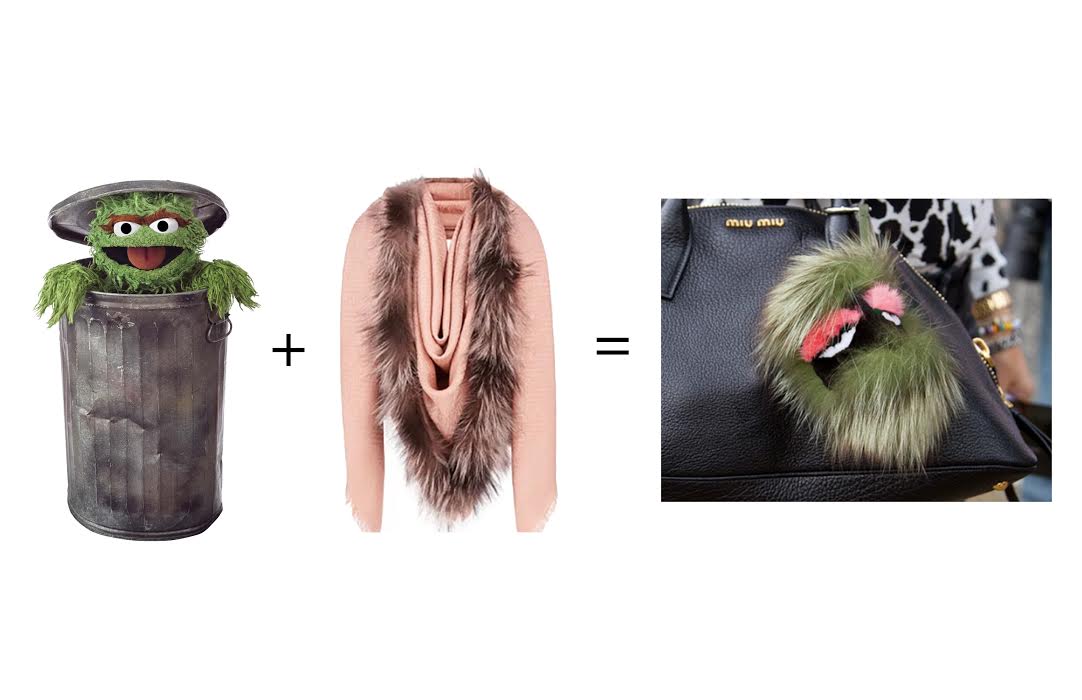 Whatever the identity of the father, we're just glad to hear the pitter-patter of little Fendi feet. Congratulations to the whole expanding brood, and may you continue to stymie the fashion world for generations to come!