Will Tom Hardy accept this rose??? Only photo illustrator Ben Park knows the answer.
A T-Shirt for Those Who Live and Die by Celebrity Gossip
If you love Perez Hilton, TMZ, and the Daily Mail, this is the shirt for you.
Will Tom Hardy accept this rose??? Only photo illustrator Ben Park knows the answer.
I am not afraid to admit my love for celebrity gossip. I know it's an empty and hollow pursuit, but the stupidity of it all brings me joy. I think back fondly on the days before TMZ took over, before the Daily Mail ran the show, when a chubby Cuban gay man was blogging from a Coffee Bean in West Hollywood. That little blog, PageSixSixSix.com (best name of ALL TIME), went on to be Perez Hilton. He tirelessly and unapologetically covered the mid-aughts celebrity shit show with his signature style of decorating paparazzi images using a crude MS Paint scrawl. It was a simpler time. Lindsay and Paris were friends. There was a line at Hyde. Kitson was causing traffic jams on Robertson. Urth Caffe didn't have oat milk!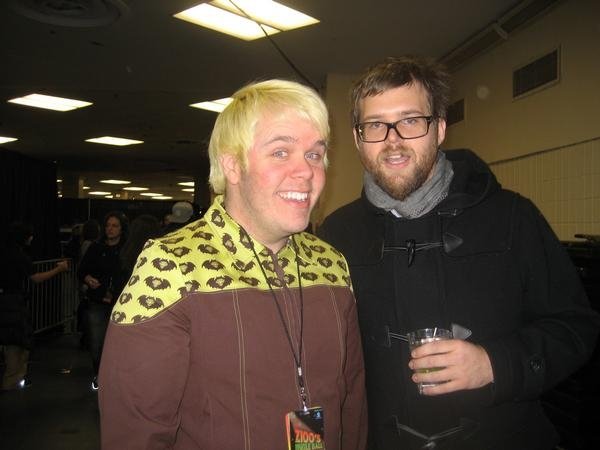 One topic that is relentlessly covered by all tabloids is the royal family. I love British stuff, such as Sienna Miller, but for some reason, I cannot make myself care about royals. This year, when the hunky Prince Harry married former USA Network actress Meghan Markle, the Daily Mail was covering it so heavily that I couldn't really avoid it. I clicked through the images of the celeb guests. Posh and Becks...Serena Williams and that rich nerd she married...even James Blunt got an invite, and I am basically as famous as him!
Everyone looked fine—lots of men in tails and women in those traditional ugly hats. But one image stood out: the world's sexiest man, Tom Hardy, premiering a bald head (he is playing infamous American mobster Al Capone in a film—extremely foxy). For some wonderful reason, Stugazi has put the image of a seemingly dazed bald Tom Hardy on the front of a white long sleeve t-shirt. It's very rare that my two passions—celebrity gossip, and t-shirts—commingle. This is my royal wedding.