Left: Tyler, the Creator, Photo by ANGELA WEISS/AFP/Getty Images, Right: Dennis Rodman, Photo courtesy of Pinterest
The Grammys Red Carpet Beauty Hit Peak 90s Nostalgia
Tyler, the Creator was Dennis Rodman, Jenny McCarthy was Eve and Eve was…also Eve.
Left: Tyler, the Creator, Photo by ANGELA WEISS/AFP/Getty Images, Right: Dennis Rodman, Photo courtesy of Pinterest
It isn't often that we are reminded of the sartorial genius of Dennis Rodman. In an age of LeBron James's and Tyson Chandler's, the NBA juggernaut turned style star is more common than not. But last night, on the Grammy's red carpet, Best Rap Album nominee, Tyler, the Creator, paid homage to one of the greatest to ever do it: The Worm himself. Removing his white fur Soviet trapper, he revealed a leopard dyed fade that shook us to our very cores. Tyler's beauty moment proved to be just the start of a major trend at the awards ceremony: 1998 is the new 2018.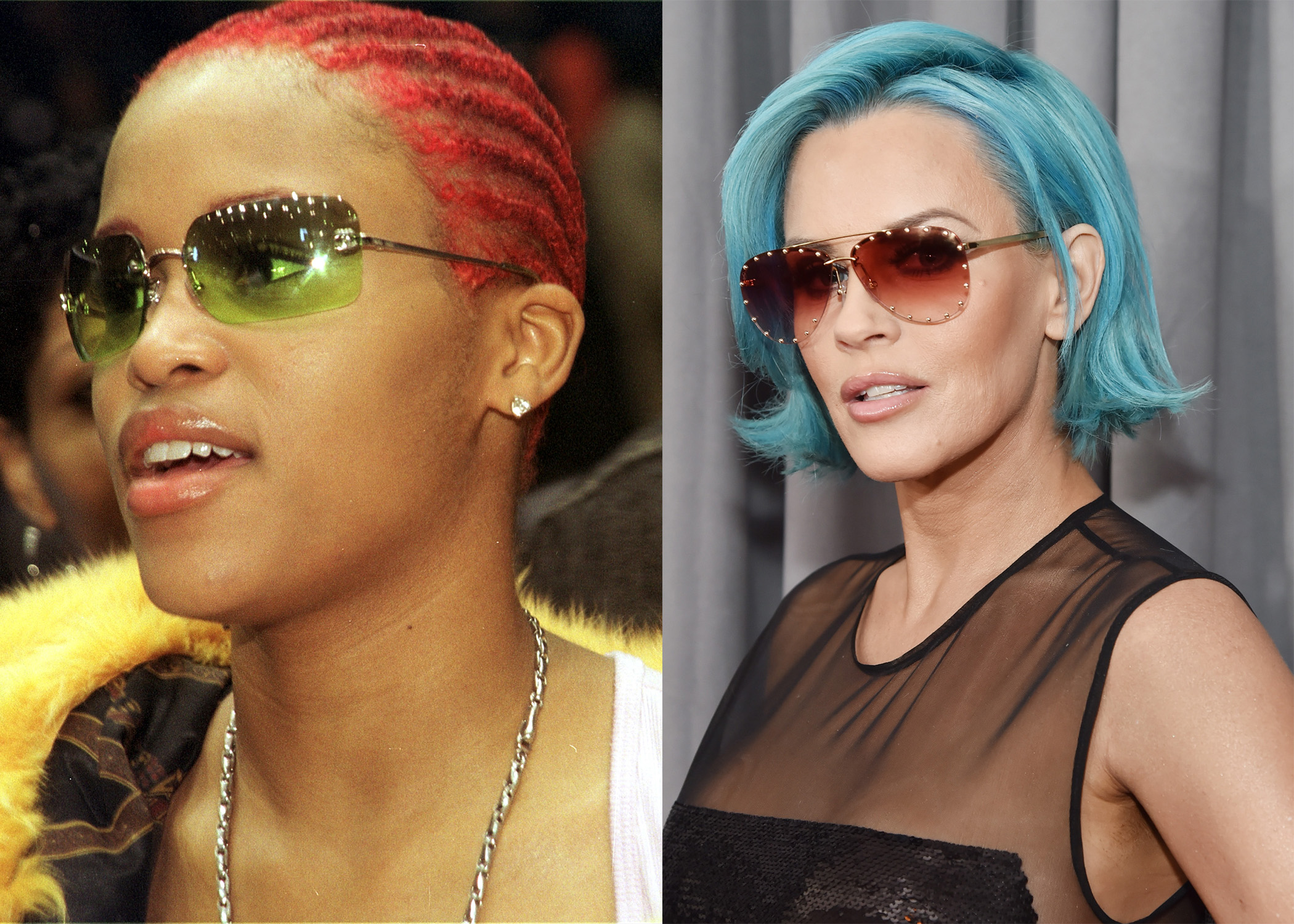 Alongside Tyler's throwback to the latter half of that glorious decade, Jenny McCarthy took a page out of Eve's playbook, in Technicolor hair and sunglasses at once large, rhinestoned, and ombré-lensed. We would have settled for the ode to E.V.E., but were delightfully treated to a cameo by the Ruff Ryder's First Lady, who, quite literally, dazzled in a crystal covered suit by Naeem Khan, famed Fendi baguette (aka the most iconic It-Bag of the 90s), and a collar stacked with Chopard diamonds.
There has never been a stronger case to reintroduce the term Bling.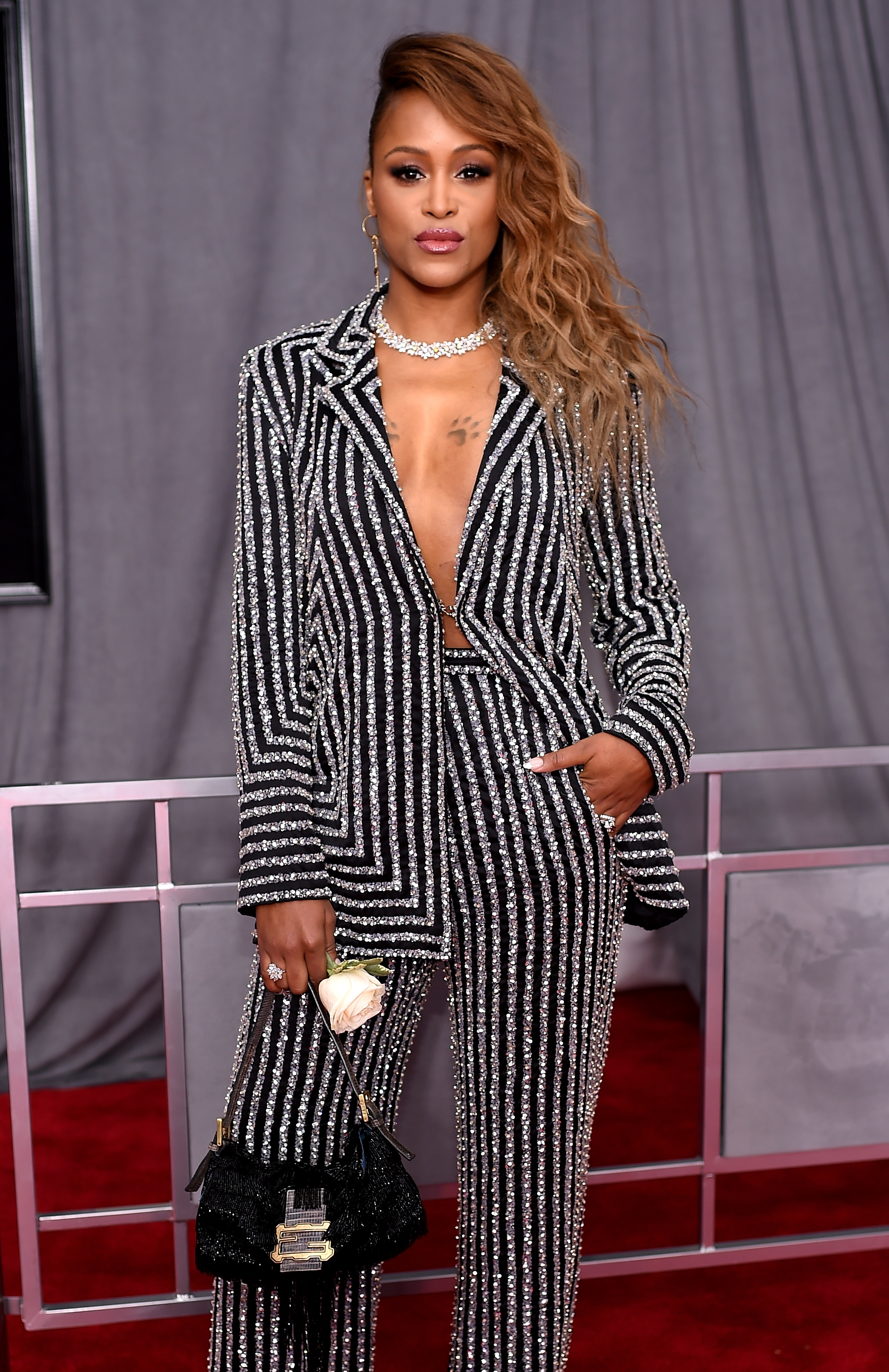 Tagged: