John Stamos courtesy of Getty Images/Nick Jonas courtesy of Instagram
The Bromance of Nick Jonas and John Stamos: A Play In Four Acts
This is the internet I want to live in.
John Stamos courtesy of Getty Images/Nick Jonas courtesy of Instagram
If you haven't been following the torrid-albeit-platonic love affair happening between Nick Jonas and John Stamos...I understand you. But let's together educate ourselves.
The Jonas/Stamos connection is rooted, as most things are, in Ryan Murphy. Both stars appeared on Murphy's short-lived, little-watched series Scream Queens. It's a stretch, however, to call them co-stars (as some outlets have), seeing as Jonas's character died in Season 1 and Stamos joined the cast in Season 2. But enough about that, and on to important matters, like when Stamos stepped out in a ~vintage~ Jonas Brothers T-shirt at the 2018 American Music Awards, thus sparking the queer fan fiction of my heart's desire.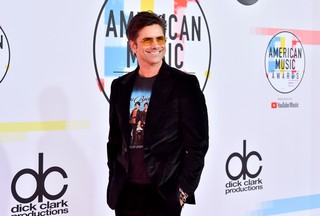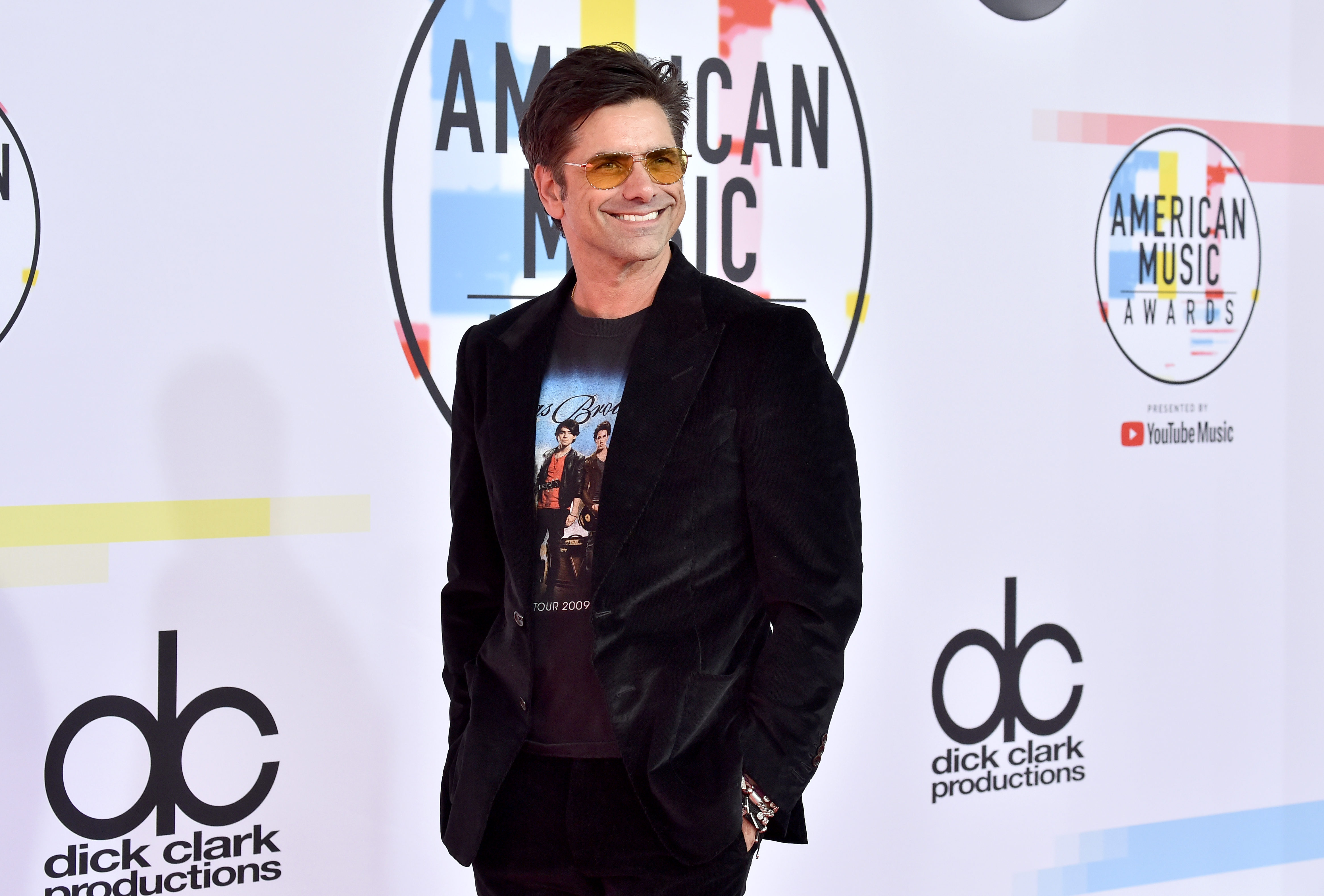 That proved a prologue in what became a theatrical event I'd like to call: The Bromance of Nick Jonas and John Stamos: A Play In Four Acts.
Act 1: John Stamos is snapped in July 2018 wearing a Jonas Brothers T-shirt.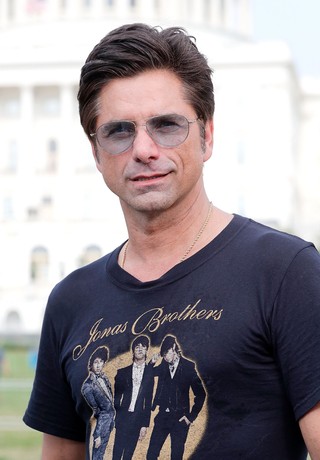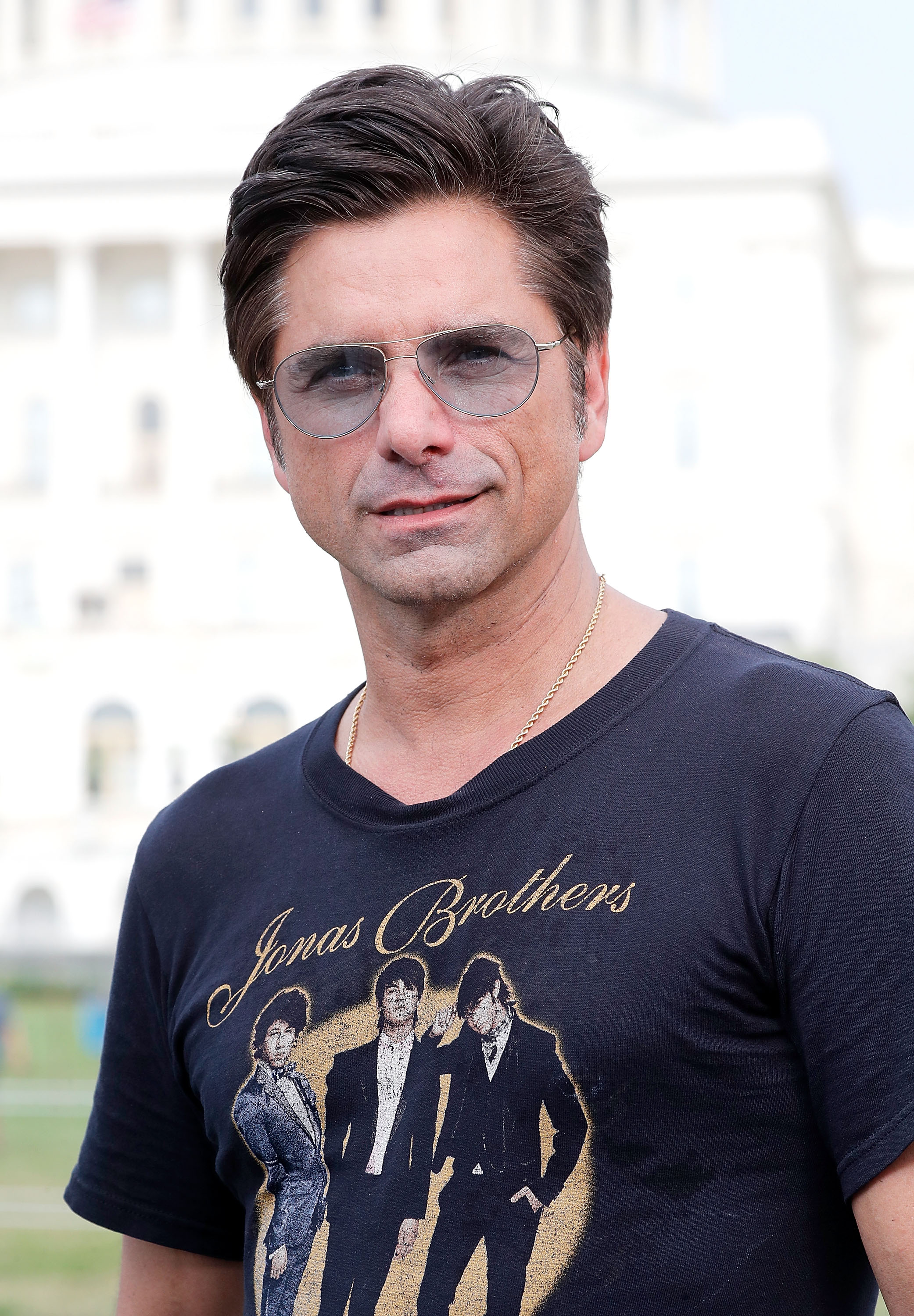 Act II: Nick Jonas wears a hoodie depicting Stamos wearing the JoBro T-shirt. "Your move, John Stamos," he captions the photo.
Act III: Stamos creates a pillow imprinted with the image of Jonas wearing the hoodie depicting Stamos in the JoBro T. "I had the craziest dream last night..." he captions the photo.
Act IV: On Monday night, Jonas shared a picture of the comforter he created out of Stamos's pillowcase depicting Jonas wearing the image of Stamos in a JoBro T.
He captioned the photo: "I'll sleep well tonight knowing sucker is #1," referencing the new Jonas Brothers single and proving that this was #SPONCON that we all fell victim to. Guess we were the suckers all along. Not mad about it.