Photo illustration by Claire Smight.
A Madonna T-Shirt with a Kanye West-Adjacent Cosign
The designer of West's Life of Pablo merch brings us a wild Madonna shirt.
Photo illustration by Claire Smight.
In the dead of summer, I traveled to Los Angeles to interview the artist and designer Cali Thornhill DeWitt for An IDEA Book About T-shirts by Stüssy. At his studio, we sat down over room temperature LaCroix's to discuss our shared love of t-shirts. Thornhill DeWitt is best known for The Life of Pablo merchandise he designed with Kanye West, but I was much more interested in his large-scale digital prints, and of course, his renowned taste in t-shirts. He excitedly told me about a small company from Chicago called Boot Boyz, whom I had never heard of, but whose website got me very psyched. The shirts are an intelligent mish-mash of all influences: they combined Massive Attack, Elizabeth Fraser, and Jeff Buckley into one single shirt!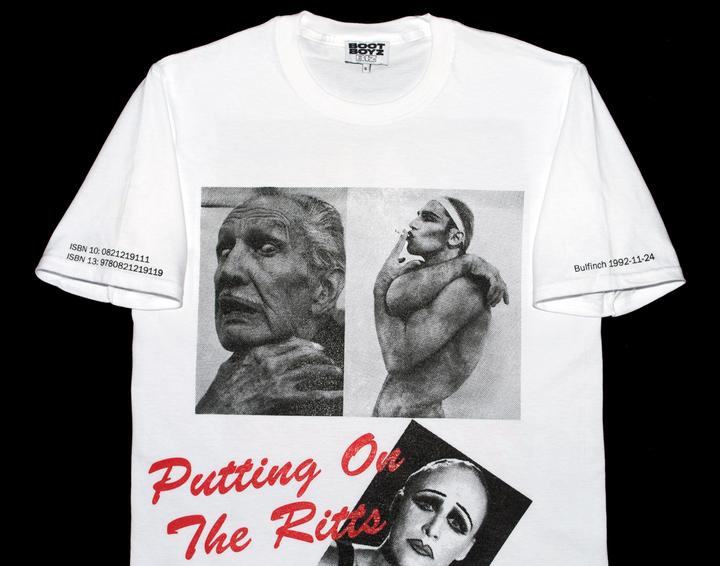 Earlier this year, Thornhill DeWitt & Alexis Ross collaborated with Boot Boyz on a shirt that celebrates famed photographer Herb Ritts. Ritts is best known for his work with celebrities--in particular for helping introduce the supermodel era of the 1990s--and his black and white portraits often mimicked the style of Greek sculpture. The shirt itself is WILD. The prints are big, the text is red, and the back features a giant picture of Madonna with the word "Notorious" scrawled across the bottom like it was written in lipstick. Yes, of course I bought it! I have a problem, and the first step is admitting it. The second is to remind you that like all the best t-shirts, it will age nicely. After all, you're literally "putting on the Ritts."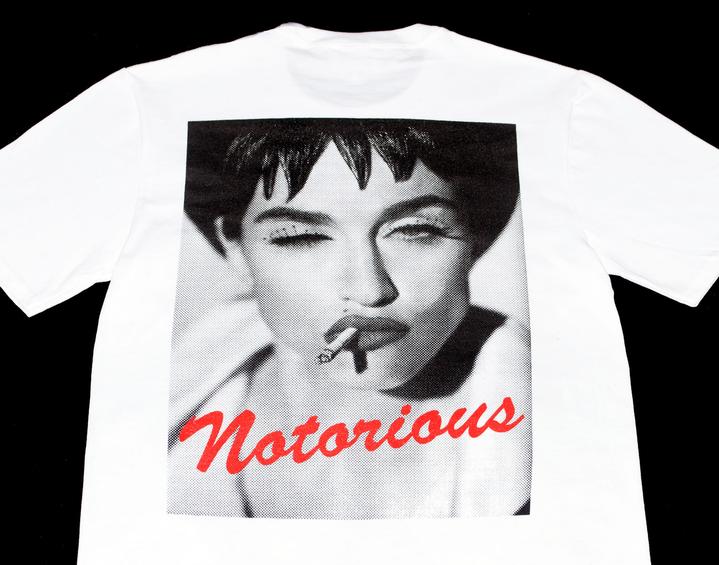 Herb Ritts tells the nightly news in 1990 about Madonna how "she's 150% in front of the camera."