Photo by Victor VIRGILE/Gamma-Rapho via Getty Images
Who Is Jon Rafman, the Artist Behind Balenciaga's Video Installation?
Rafman expertly chronicles the bizarreness of online existence.
Photo by Victor VIRGILE/Gamma-Rapho via Getty Images
Showgoers at Balenciaga were taken on a whirlwind tour of virtual reality on Sunday, when creative director Demna Gvasalia commissioned a set inside a LED-paneled tunnel that felt like stepping inside a screensaver.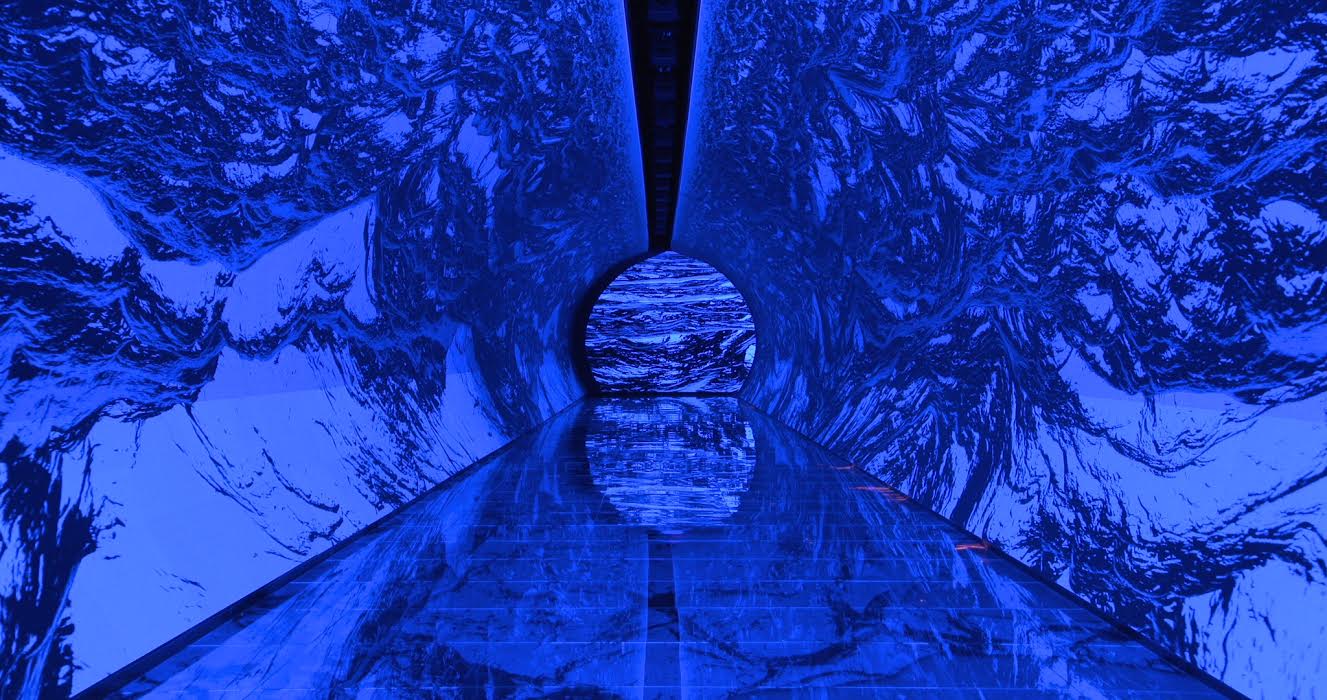 The show was set against trippy monochromatic video by Canadian digital artist and filmmaker Jon Rafman, which show notes helpfully described thus: "The familiar color of an error screen invokes panic—only to be washed away by digitally-rendered liquid substances. The journey continues through eerie digital ecosystems, alien landscapes, and late-stage techno-fetishist civilizations on the verge of collapse. Space-time folds in on itself as the video dazzles and transfixes the viewer."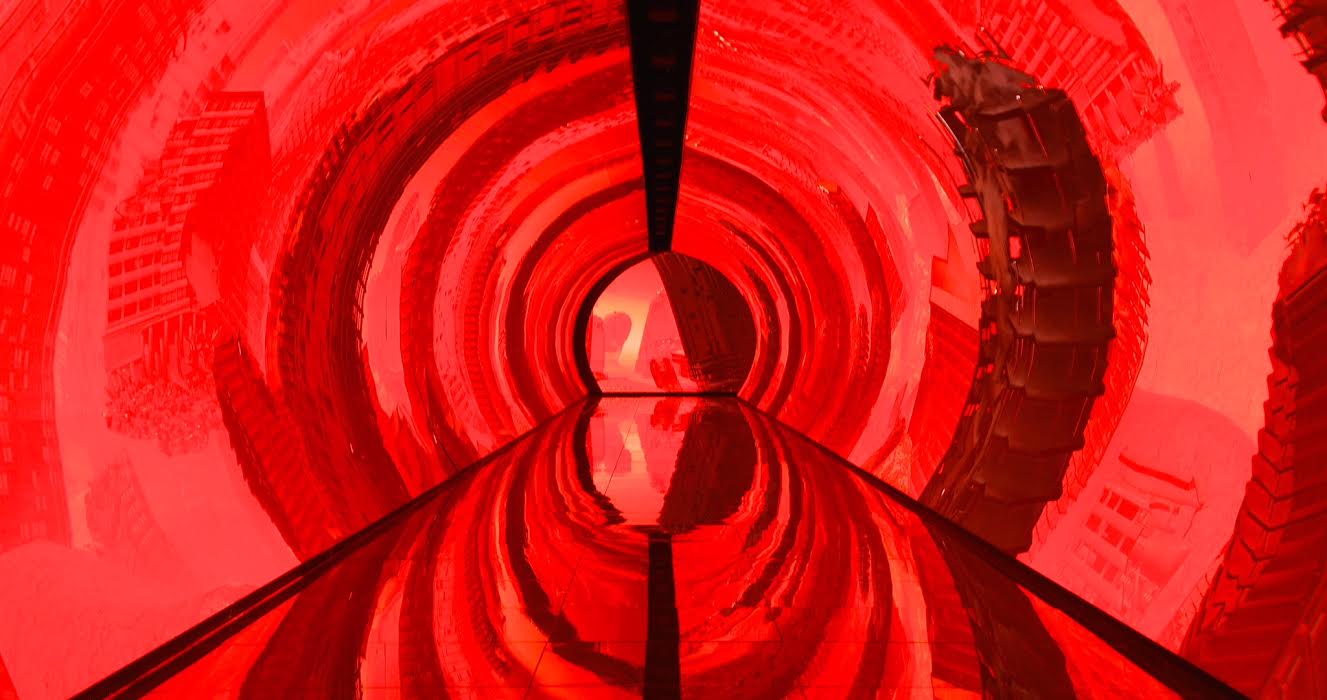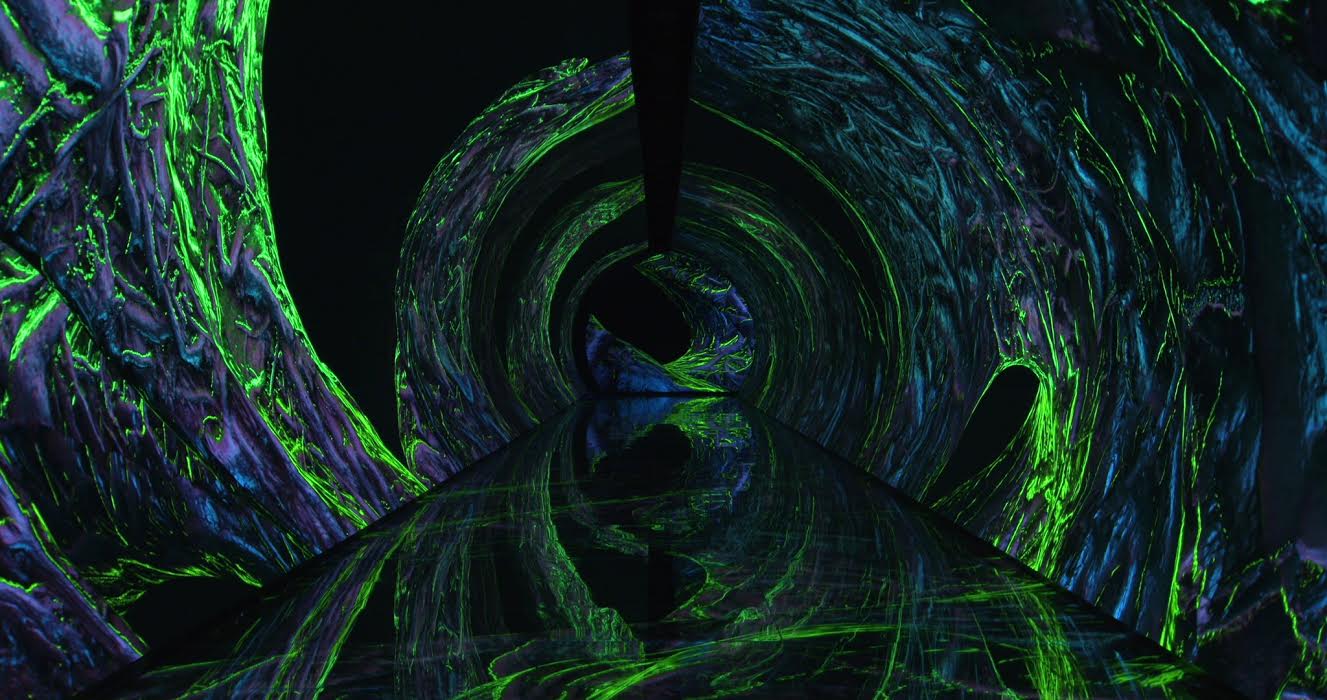 Consider us transfixed! But who exactly is Rafman? We've put together a brief dossier on the brains behind Balenciaga's innovative video runway.
He turned Google Street View into art. In his Nine Eyes of Google Street View, Rafman casts himself as a kind of digital-age Hieronymus Bosch capturing the earthly delights—and disgusts—of a constantly tech-patrolled society, including (among other things) street fights, empty parking lots, police arrests, and games of double Dutch.
He's collaborated on music videos with Oneohtrix Point Never. Rafman's music video with the experimental electronic musician, Still Life, features some extremely NSFW footage of (among other things) three-dimensional furry art. Edgelords only!
He's built installations around the beauty and disenchantment of online communities. Rafman famously took Kool-Aid Man on a digital tour through the three-dimensional virtual reality game Second Life, telling Dazed, "For me, the worst approach is to just stick a computer in a gallery and say 'interact.' The beauty of art that exists online is that particular feeling you get finding something for the first time, surfing alone late at night."
In 2013, Rafman filmed an animated sequence depicting a body lying prone and ready for surgery, with a capitalist twist—the whole room is decorated in the signature blue and yellow of Swedish home decor monolith IKEA. Check it out below:
He brings together Greek antiquity with digital art. In New Age Demanded, Rafman built three-dimensional classical busts online and covered them with imagery drawn from artists, including Picasso, de Kooning, and Lichtenstein.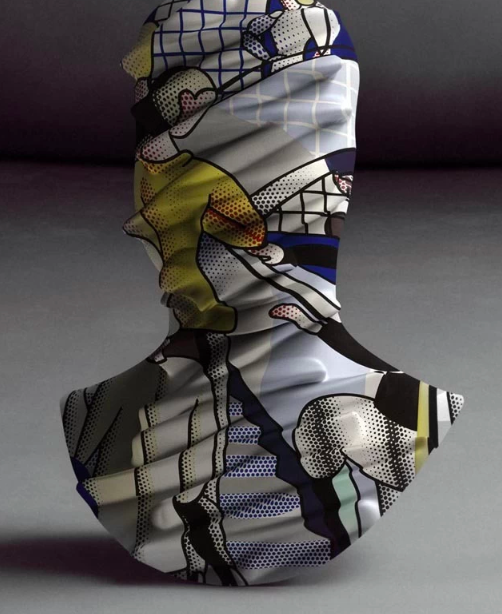 He's a fan of birds. Parrots, in particular. According to a 2012 Guardian profile, Rafman, "Likes to surf the web with a green parrot perched on his shoulder." Hey, the internet can be a lonely place; sometimes, you just need a little avian company.