Photo via Awards Circuit.
Who Should Dress the New 'Little Women'?
Okay, the actual costume designer is Oscar winner Jacqueline Durran, but allow us to speculate.
Photo via Awards Circuit.
Vanity Fair just blessed us all with an exclusive look at Greta Gerwig's Little Women reboot, and honey? It's peak post-Civil-War nostalgia. (This is my impression of an E! Red Carpet lifestyle host. Do you like it?) Included in the story are several glossy photos of the March sisters' lewks, designed by none other than Jacqueline Durran, who created the costumes for Pride and Prejudice (this Barbour-ass aesthetic!) and won an Oscar and BAFTA Award for her work on Anna Karenina (those Carrie Bradshaw-ass pearls!)
No disrespect to Durran, whose work speaks for itself, but this simply isn't a post about her. Instead, we've put together a list of designers for Durran to feature who would truly do justice to Louisa May Alcott's novel, one that at least two (2) members of the GARAGE office fondly remember having read to them by their moms. (We love wholesome content!)
Batsheva (duh).

There is literally nothing that screams "Greta Gerwig adaptation of an 1868 family novel" more than the designs of Batsheva Hay, whose signature modest-on-acid garb is partially inspired by Orthodox Jewish clothing. If it's theoretically good enough for Young Thug, it's good enough for Marmee March!
Maria Grazia Chiuri.

The Dior creative director is known for her long skirts and feminine lines, but the Morocco-set Resort 2019 collection's lacy dresses look uncannily like March-sister corsets (not that I've pictured the March sisters in their corsets! There's never been a horny me!)
Graham Tyler.
The king of Amish couture draws inspiration from Interlaken, New York, where three generations of his family have lived and where a small Amish community resides. Sure, the cloaks might be a little heavy for an onscreen moment, but he's definitely nailing the requisite bonnets.
Loverboy.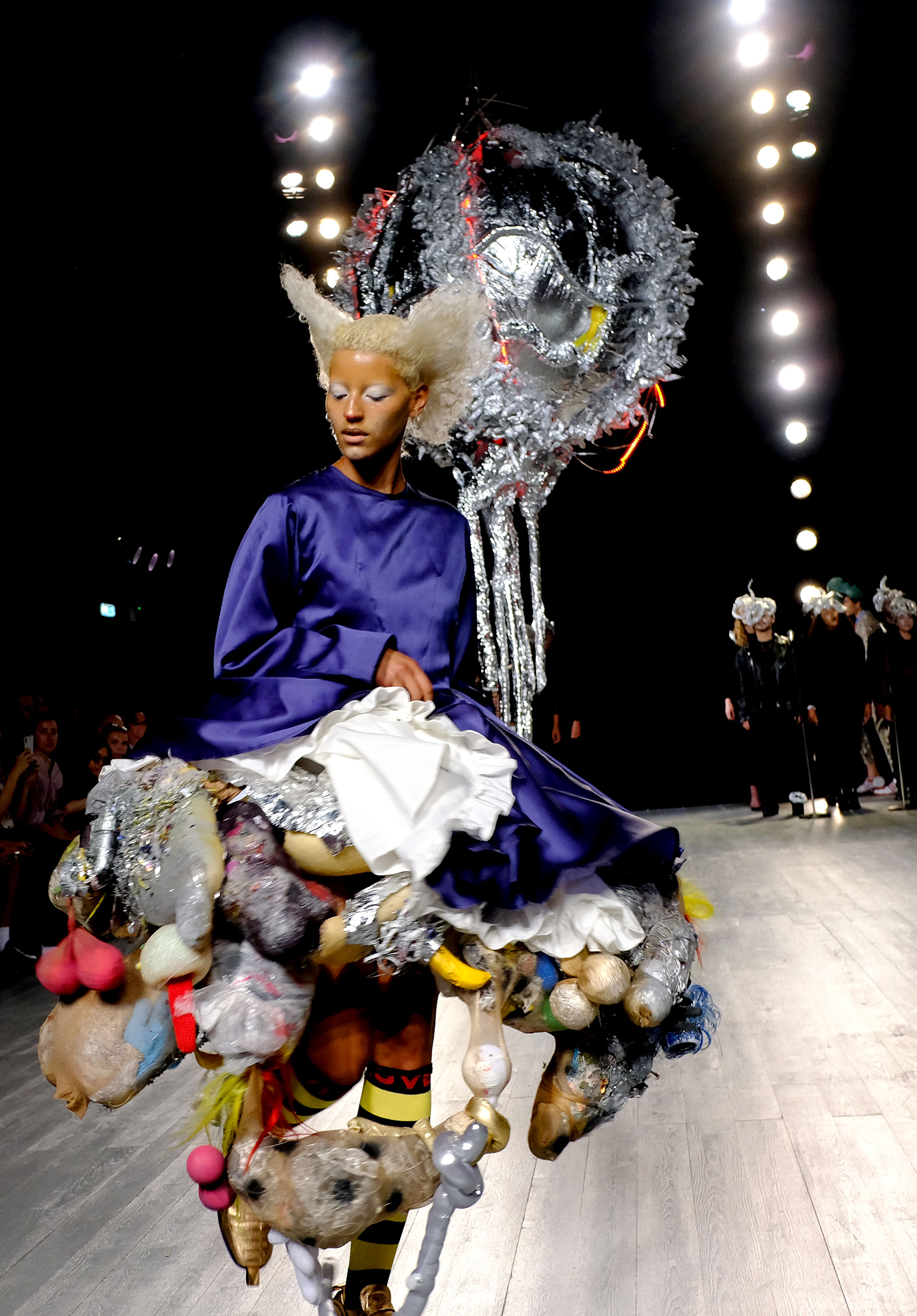 Reimagined hoop skirts, baby! Okay, technically hoop skirts are a Victorian thing and would be an anachronism in Gerwig's Little Women adaptation, but I don't care, I still feel like Meg March would sidle around in one of these.
Lanz of Salzburg.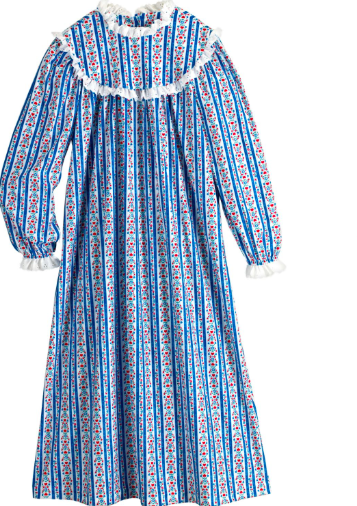 The 1922-founded Austrian sleepwear brand literally debuted aLittle Women collection to tie in with the release of the 1994 adaptation. These sweeping lace-edged nightgowns scream "wealthy grade-school classmate whose mom made her invite you over for a sleepover," which makes them perfect for Amy March, who had major playground-bitch energy.