Fashion Isn't Exempt From 'Hustle Culture'
As co-working and 'leaning in' take hold of our leisure time, fashion too is influenced by the changing landscape of work.
The way work looks in 2019 is very different to what our parents and grandparents would have had in mind. Not for us the strip lighting and plastic ceiling tiles: we have agency-branded murals on the walls, ping-pong tables and beer taps. We work from cafés instead of Dilbert-esque cubicles.
Work is doing a lot of, well, work in order to convince you that it's fun, and you should want to do it. 24/7 work culture makes us think that we should monetize any and all activity: Instagrammers have made the act of living their job. In fact, the culture of 24/7 work is all-pervasive. Not content with having extended office hours far beyond the traditional nine to five, work is now wheedling its insidious way into our leisure time. Co-working spaces like the Wing and WeWork offer in-office panel talks almost every night of the week, freelancing services like Fiverr devote themselves to praising "the hustle," work self-help books are nestled amongst the tchotchkes at Urban Outfitters, and there are people genuinely using LinkedIn as a social network.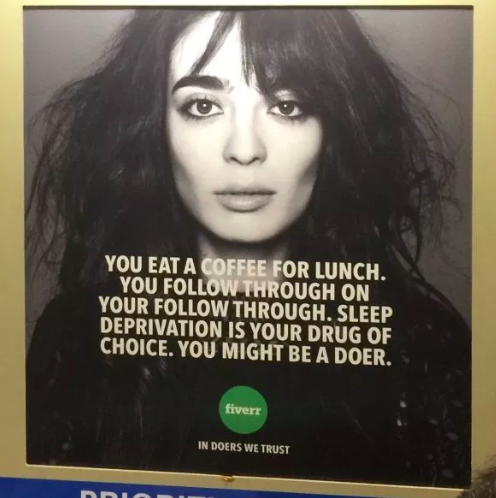 As work breaks out of the office into every waking minute of our lives, and Instagram influencers' salaries make us question the career truisms we grew up with, the standard accoutrements of workwear—Oxford shirt, nude pantyhose— appear ever more unsuited for what we call work in 2019.
Given this, it's all the more surprising that fashion this year is fascinated with traditional office dress codes. Riccardo Tisci presented a panoply of beige–a safely professional colour if ever there was one–for his debut at Burberry for SS19. The signature Burberry trench, itself an office-adjacent garment, appeared over pencil skirts and tailored dresses perfect for strolling into that dream corner office.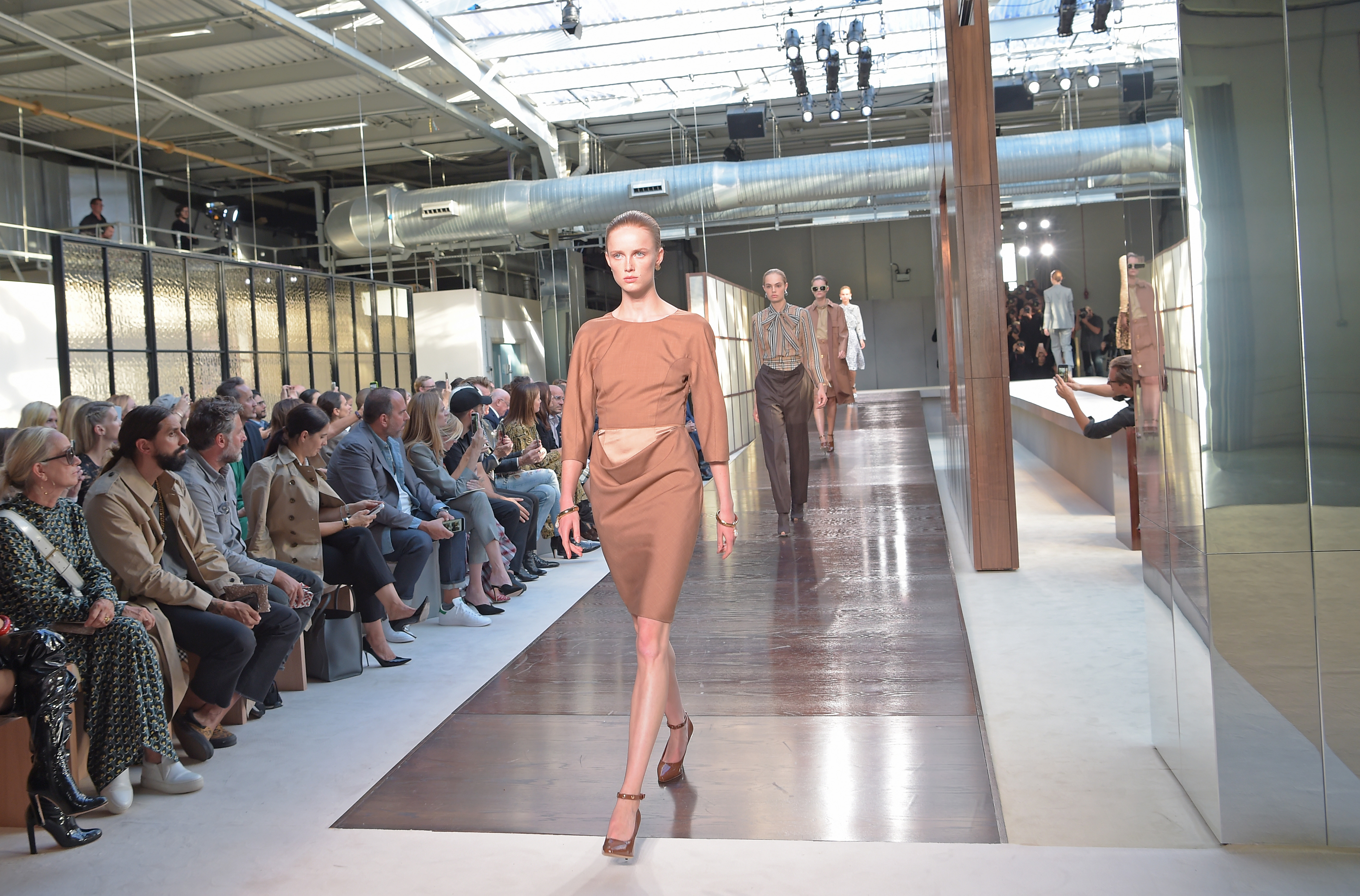 Meanwhile Balenciaga SS19 leaned into what Demna Gvasalia called 'neo-tailoring' in his post-show interviews. Fluid shirt-jackets, intended to be more relevant to the modern suit wearer, were created with 3D body scanning and printing.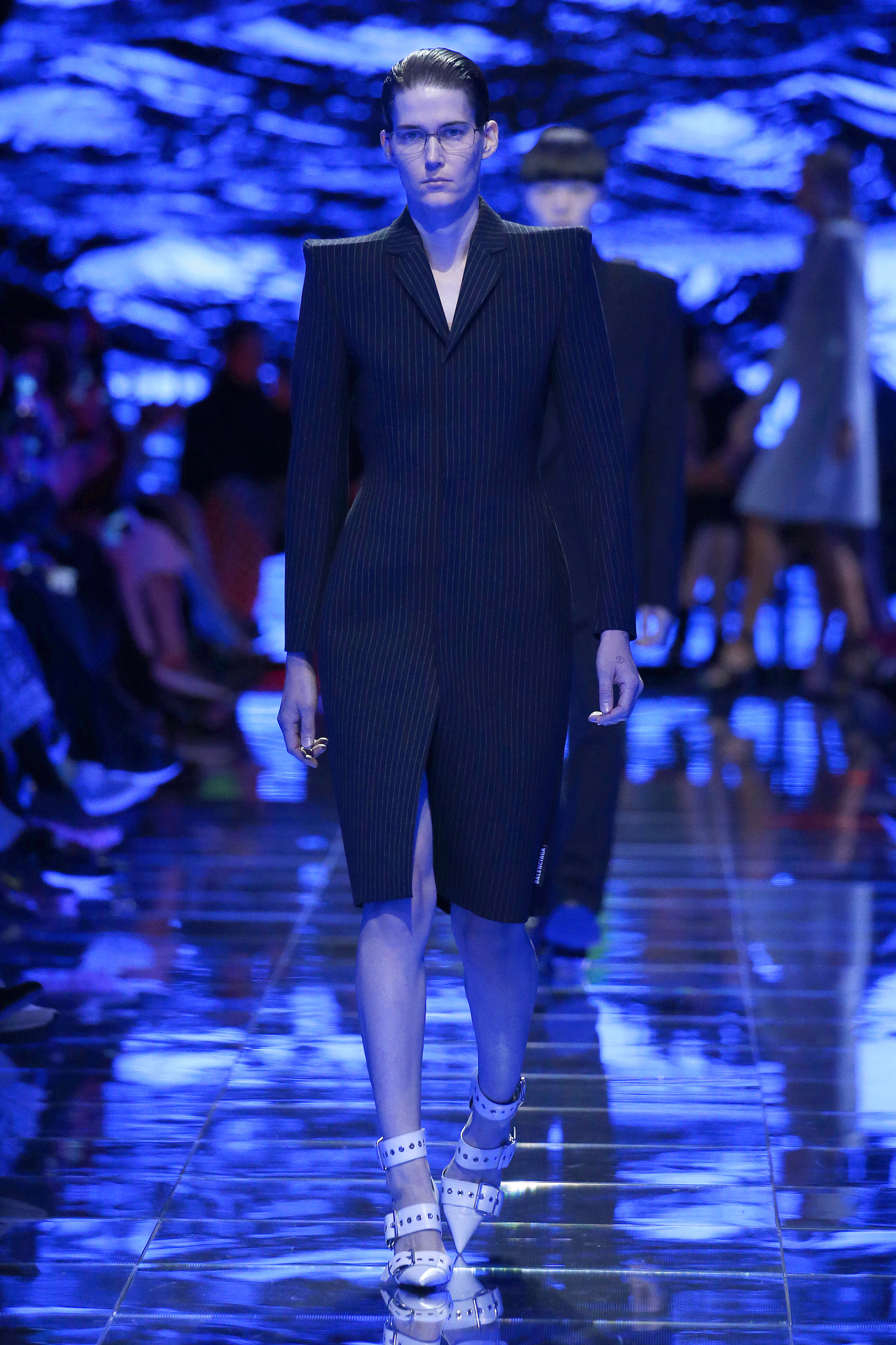 For AW19, trouser suits are everywhere, mostly louche and boxy as seen at Rejina Pyo, Acne Studios, and Maison Margiela. In fact, the moment of the trouser suit is in full swing, c.f. every high street brand you care to think of. Away from the catwalks, the impact of Martine Rose's wide-shouldered city boy tailoring, mixed with South Korean street style's love of deconstructed pinstripes, has trickled through contemporary styling for the last few seasons. We've all seen the Instabaddies in oversize blazers with Off White webbing belts.
Office lady bags are everywhere—framed and top-handled at Prada and Hedi Slimane's 16 for Celine as carried by Lady Gaga. Forbes reports that the laptop backpack market's on track to hit $2 billion by 2021, indicating the fashion relevance of an item this bourgeois points to fashion fetishizing office wear as it used to be, rather than approaching its 2019 iteration.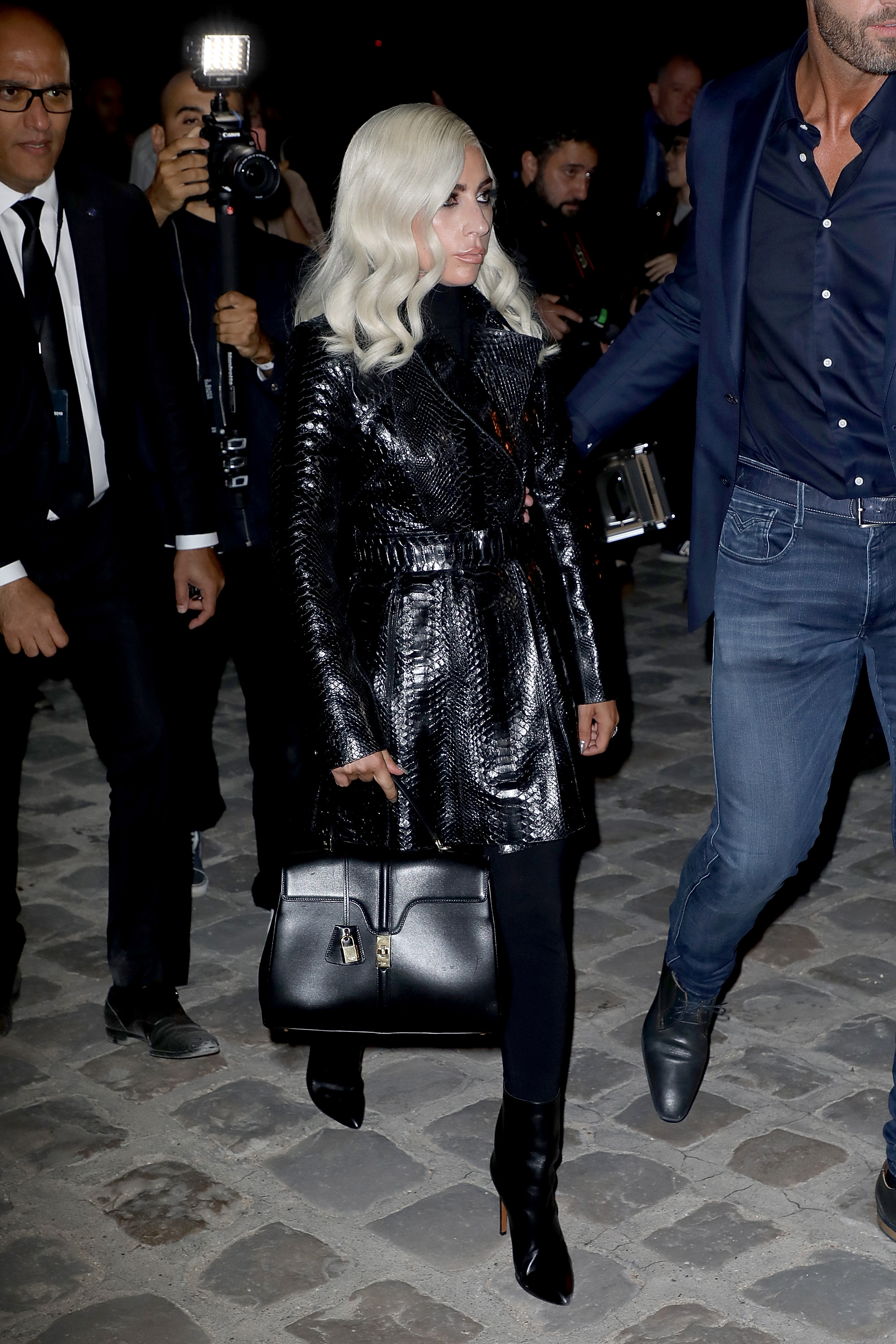 As work spaces get progressively more informal, the definition of work wear is shifting, one digital nomad footstep at a time. Seeing as meetings take place less in boardrooms than in 'breakout' areas, pencil skirts and tailored suit pants are unsuited for maneuvering around overdesigned banquettes and beanbags, which require a facility of movement. Likewise, the rise of working from home means clothing only needs to be smart from the waist up, for video conferencing. Agile working means getting used to being on the move. The LV Archlight and Balenciaga Triple S are the high-fashion version of the commuter sneaker worn with your suit and pantyhose, Working Girl-style, and exchanged for closed-toe courts at your desk—except these days you just wouldn't take them off.
There's no need to wear a blouse and slacks when you're hosting a podcast or resolving comments on a Google doc. Goldman Sachs has only recently relaxed its employee dress code despite more than a decade of watching the world's billionaires stroll about in hoodies and roll-necks. Fashion being fashion, just as the message that 'workwear is over' has hit the normies, dressing like a businessperson has become rare, ergo ripe for mining as reference.
Fashion's reappraisal of traditional office dress codes when they're highly irrelevant to modern professionalism presents office life as a trend. Suits are a big #mood rather than a social expectation. 'Executive realness' is a category, a costume to try rather than a way of life, prompting the question whether positioning office employee aesthetic as a trend effectively sounds the death knell for old ideas of professionalism. After all, it's only fun to dress up like an office worker when you're obviously not one.