Amy Adams as Andy Warhol. Shirt by Gucci. Tie is fashion editor's own. Photograph by Inez & Vinoodh.
GARAGE Cover Star Amy Adams Is Iconic as Andy Warhol in Drag
The five-time Oscar nominated actor also recreates Warhol's famous Polaroids of Liza Minelli, Dolly Parton, and Debbie Harry. Photographed by Inez & Vinoodh. Styled by Mel Ottenberg.
Amy Adams as Andy Warhol. Shirt by Gucci. Tie is fashion editor's own. Photograph by Inez & Vinoodh.
There is a pivotal scene in American Hustle in which Irving, a toupee-wearing con artist, confesses to his mistress Sydney that his loan business is a scam—and then proposes she join him in the illegal scheme. Disgusted by his invitation, Sydney walks immediately out of his office and slams the door, its frosted glass window rattling in the frame. And then, to Irving's utter confusion, Sydney struts back into the room, looking the same but somehow fundamentally changed, and, using a pitiably false British accent, reintroduces herself as his new partner in crime: "Would you like to meet Lady Edith Greensly?" She offers her hand, demanding he kiss it. "I have royal banking connections in London. I'd love to help you with your loan, but of course I have to be vah-ry se-lec-teeve." And just like that, one character has morphed into another. Irving is played to drab perfection by Christian Bale, but it's Amy Adams's performance as Sydney—and Sydney's performance as Lady Edith—that leaves us dazzled.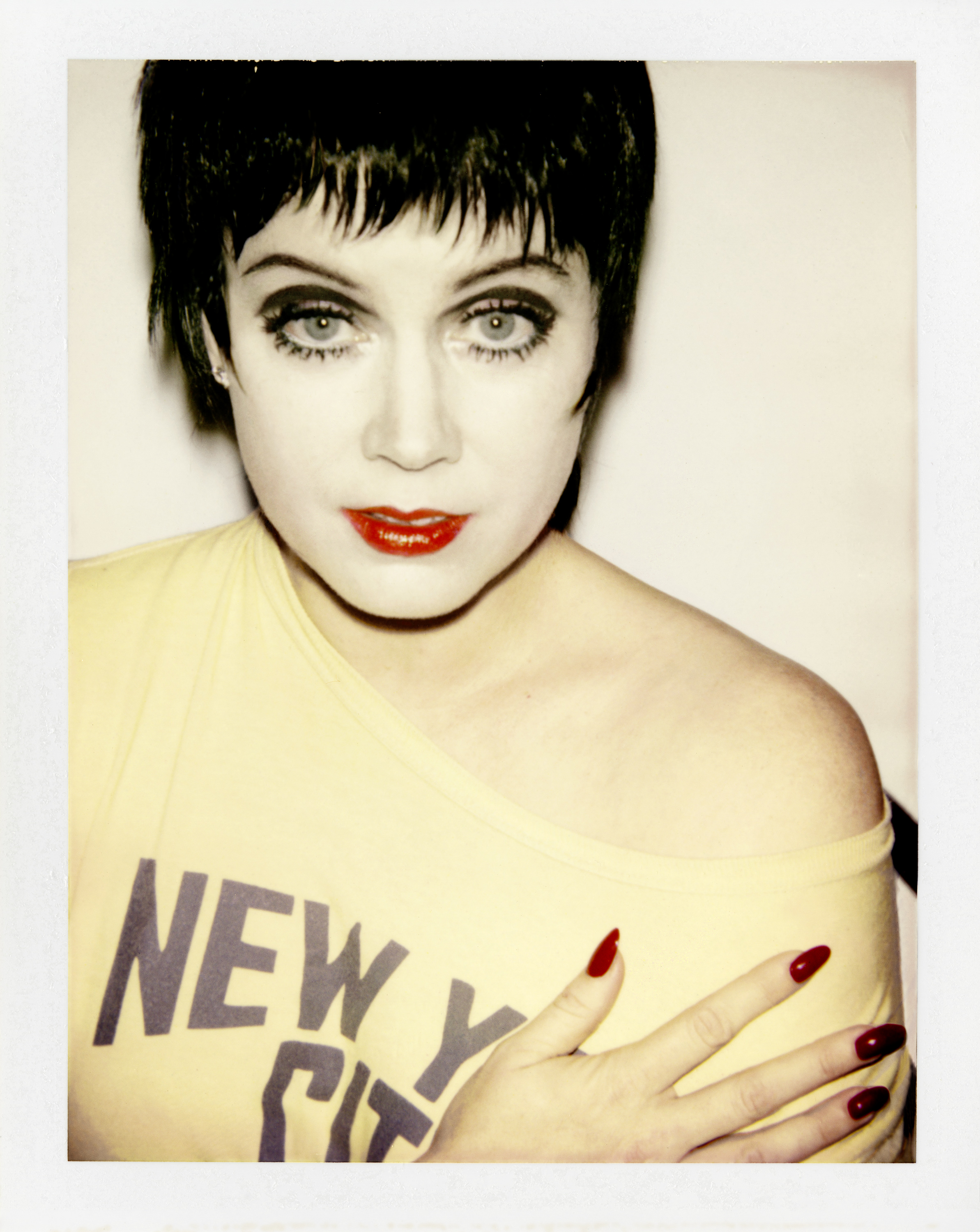 One of the most formidable actors working today, Adams doesn't so much play roles as invite them to possess her. On set for the photos that accompany this story—indeed, that is Adams in these photos—her power of uncanny transformation was on full display. Taking on the guises of Warhol's most memorable Polaroid images, she went from Dolly to Debbie to Liza to Andy all in the course of an afternoon, staying in character between shots. (Warhol biographer Blake Gopnik wrote an essay on the Warhol's photography for Issue 14.) "Like most people," Adams tells me over Skype one night in January, "I have a lot of joy and lightness and also anxiety and sadness and darkness. I'm really lucky I don't have to hide any of that in my work."
When she's not working, however, Adams is radically conventional. She is frank about her mom bod. She refers to the color of her hair, her most glamorous attribute, as "golden retriever." A former army brat, the actress humbly calls herself "a late bloomer, culturally." She is as adventurous as Tilda Swinton professionally, but protects the quotidian realness of her personal life with a commitment that approaches ferocity. She is the first to admit she is uncomfortable with fashion—not so much with designers, but with what she describes as "the presentation and patronage" of it—and yet this same woman is a Tom Ford muse. Paul Thomas Anderson, who directed Adams in The Master, says simply, "She's not very spectacular in real life. She's just sort of... there. Turn the camera on her and it's lighting a very large firework. It's a gigantic explosion of talent and skill and creativity and charisma." He continues: "She's my favorite, as you can tell."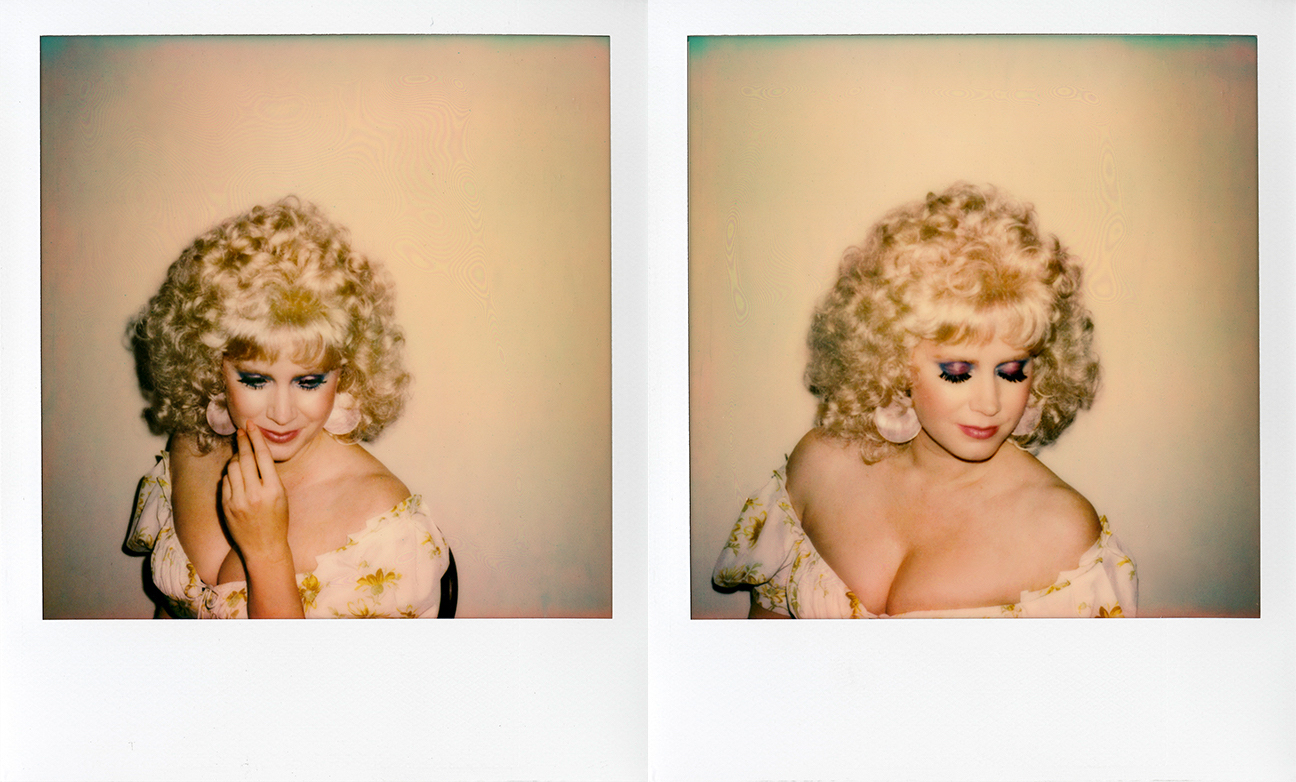 By definition, actors assume personas other than their own, but what is special about Adams is how much space within herself she affords her characters. Witnessing the dichotomy between her and the many women she becomes can be unnerving.
Somewhere between carrying the self-consciously irreverent Disney musical Enchanted and playing opposite Meryl Streep twice in two years (Doubt in 2008; Julie & Julia in 2009), Adams became Hollywood's secret weapon. As Anderson puts it, "She's never not surprising. The same girl did The Fighter and The Master and The Muppets? Give me a break. She can do absolutely anything—and better than anyone."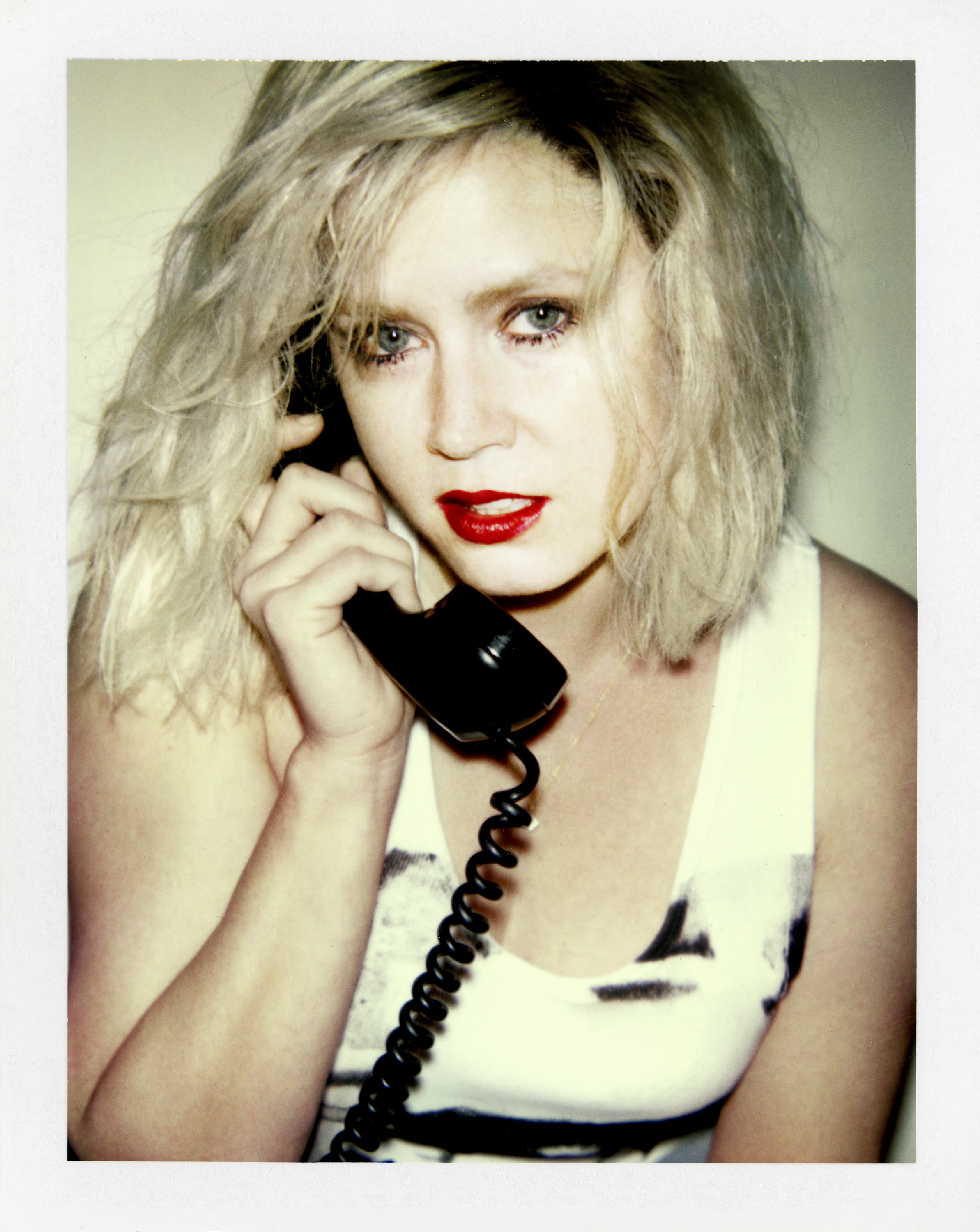 The next addition to her roster of films will be Backseat. Directed by Adam McKay, it examines Vice President Dick Cheney's outsize role in the Bush White House, with Adams in the role of Second Lady Lynne Cheney (she is paired again with Bale, who will play the VP). Following The Big Short, this is the second in what Adams calls the director's "socially relevant filmmaking." On set, she would have political debates with McKay to get into character, using Lynne's accent and championing Lynne's point of view, always in full hair and makeup. During the course of making the movie, she never spoke to the director as herself. "When we wrapped I finally dropped the voice," she remembers, "and he was like, 'No, this is too weird! I can't even talk to you.'"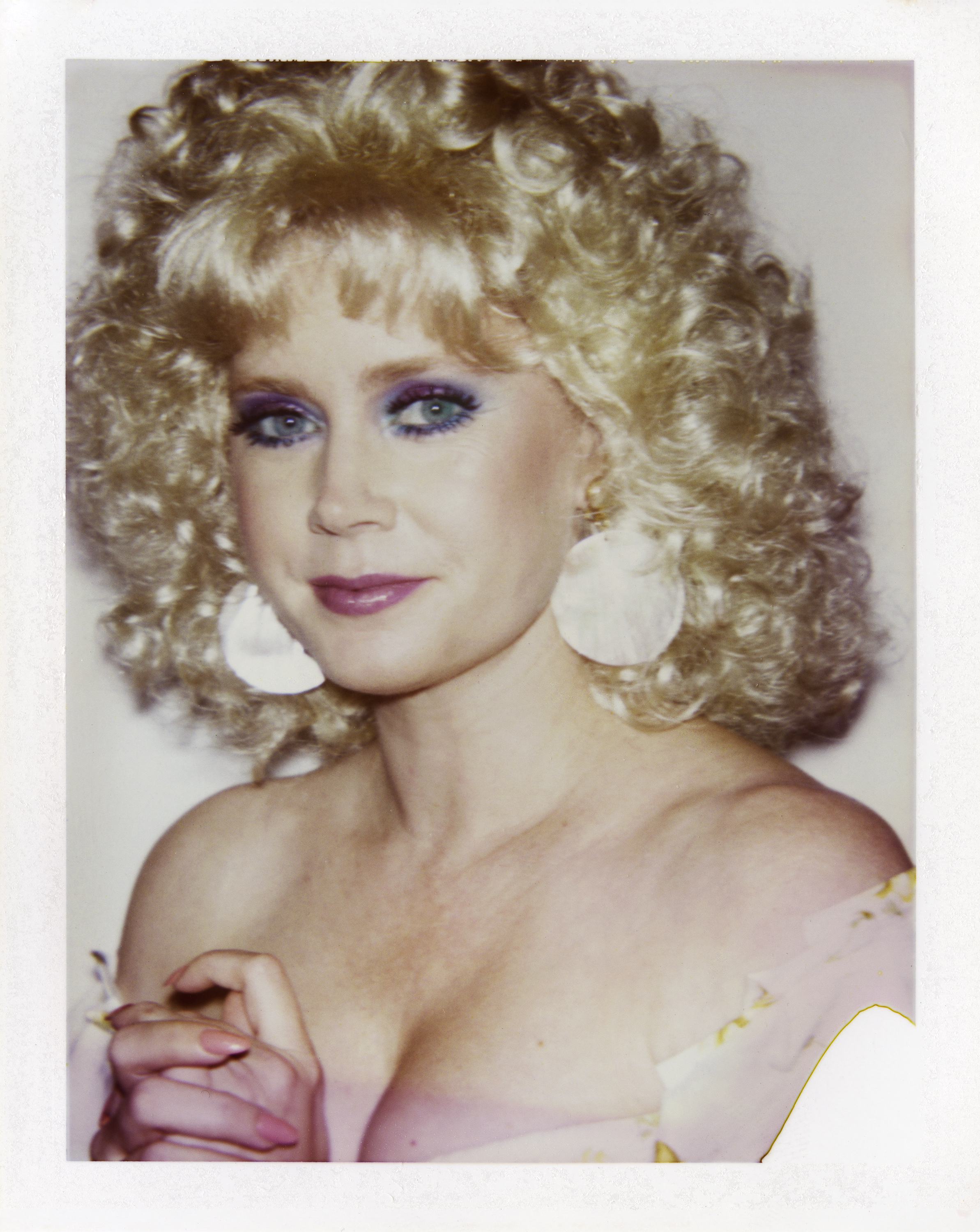 Before Backseat premieres this fall, Adams will star in HBO's adaptation of Gillian Flynn's first novel, Sharp Objects, an eight-episode series directed by Jean-Marc Vallée (of Dallas Buyers Club and, more recently, Big Little Lies) which Adams also produced. She will play a reporter named Camille prone to self-harm, who returns to her hometown to investigate the murder of a young girl. Vallée and Adams were originally set to work together on a Janis Joplin project, which fell through after years in Hollywood limbo. "[Janis and Camille] aren't the same, but there's this deep darkness and, well, something hiding in them both. I saw similarities," she says.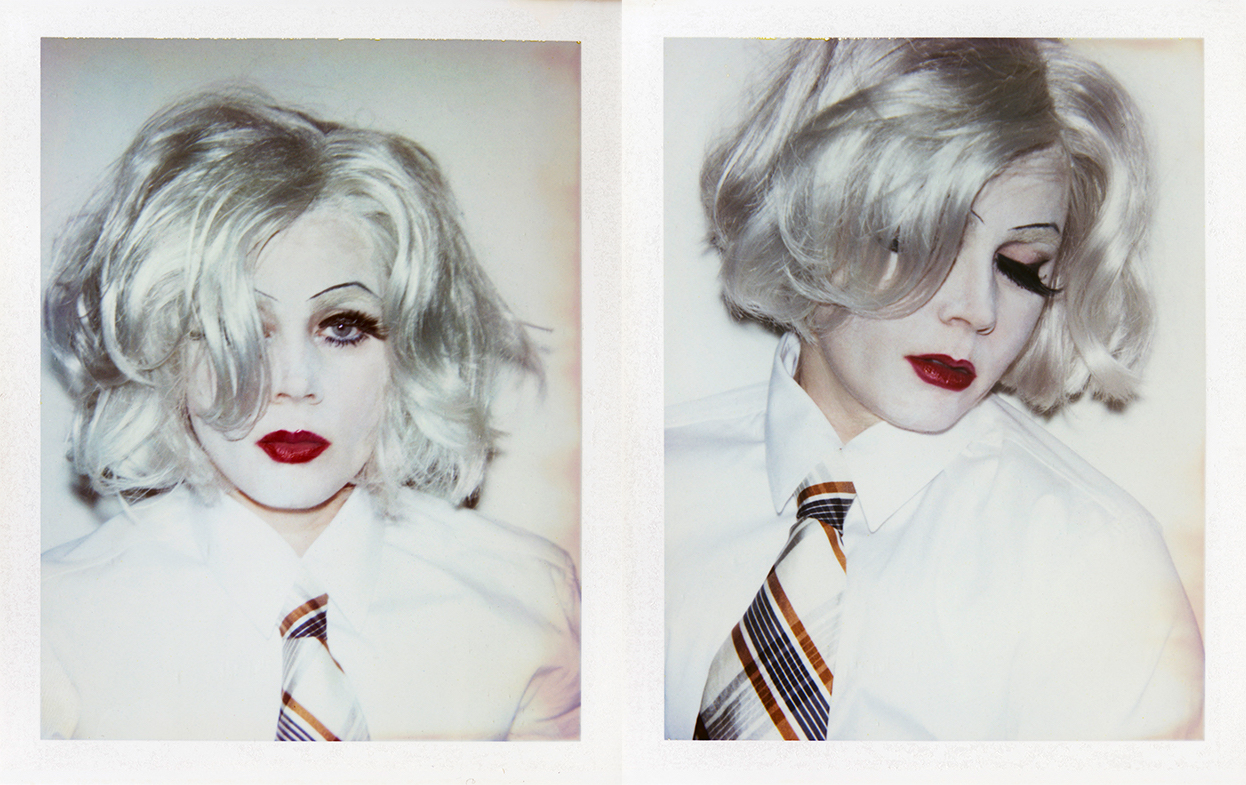 Adams has been nominated for no fewer than five Academy Awards, and the frequency with which her considerably rare talents have been deployed as "the woman behind the man" is staggering; examples include The Fighter, The Master, Charlie Wilson's War, Man of Steel, and Big Eyes. Audiences tend to reward the construction of a masterly performance—a spot-on accent, a prosthetic nose—but with Adams, you never even see the seams. She is like the emotional scaffolding that holds up the rest of the film. You could say she takes the idea of a supporting role almost literally—but her talents command more. "I'd rather be known as a great actress than a movie star," goes the famous line from David Lynch's Mulholland Drive. Adams is something else. Like the icons she inhabits in these photographs, she's an artist.

More from GARAGE No. 14:
Hedi Slimane Photographs a New Class of Los Angeles Artists
Anti-Prep Fashion is Disrupting the Americana Aesthetic
Andy Warhol's Polaroids Are His Most Influential Work
These Designers Are the Next Generation of American Luxury
A version of this story first appeared in GARAGE No. 14, available to buy here.