Juergen Teller, Suzanne in Hydra No. 12, Vogue Italia, Greece 2017. Courtesy of Suzanne Tarasieve Paris
9 Exhibitions to See in Paris During Fashion Week (Plus Where to Catch "Black Panther" in English)
From paintings that recreate buildings to sculptures that recreate films, Paris during Fashion Week offers art in all mediums—often several at once.
Juergen Teller, Suzanne in Hydra No. 12, Vogue Italia, Greece 2017. Courtesy of Suzanne Tarasieve Paris
As the Fashion Week merry-go-round hits its final mark in Paris, those who've stuck it out for the grand tour deserve some time out. GARAGE's shortlist of new exhibitions to track down focuses on photography, installation, and hybrid forms, including Neïl Beloufa's controversial new project at the Palais de Tokyo, and a characteristically disparate set of images by Juergen Teller.
***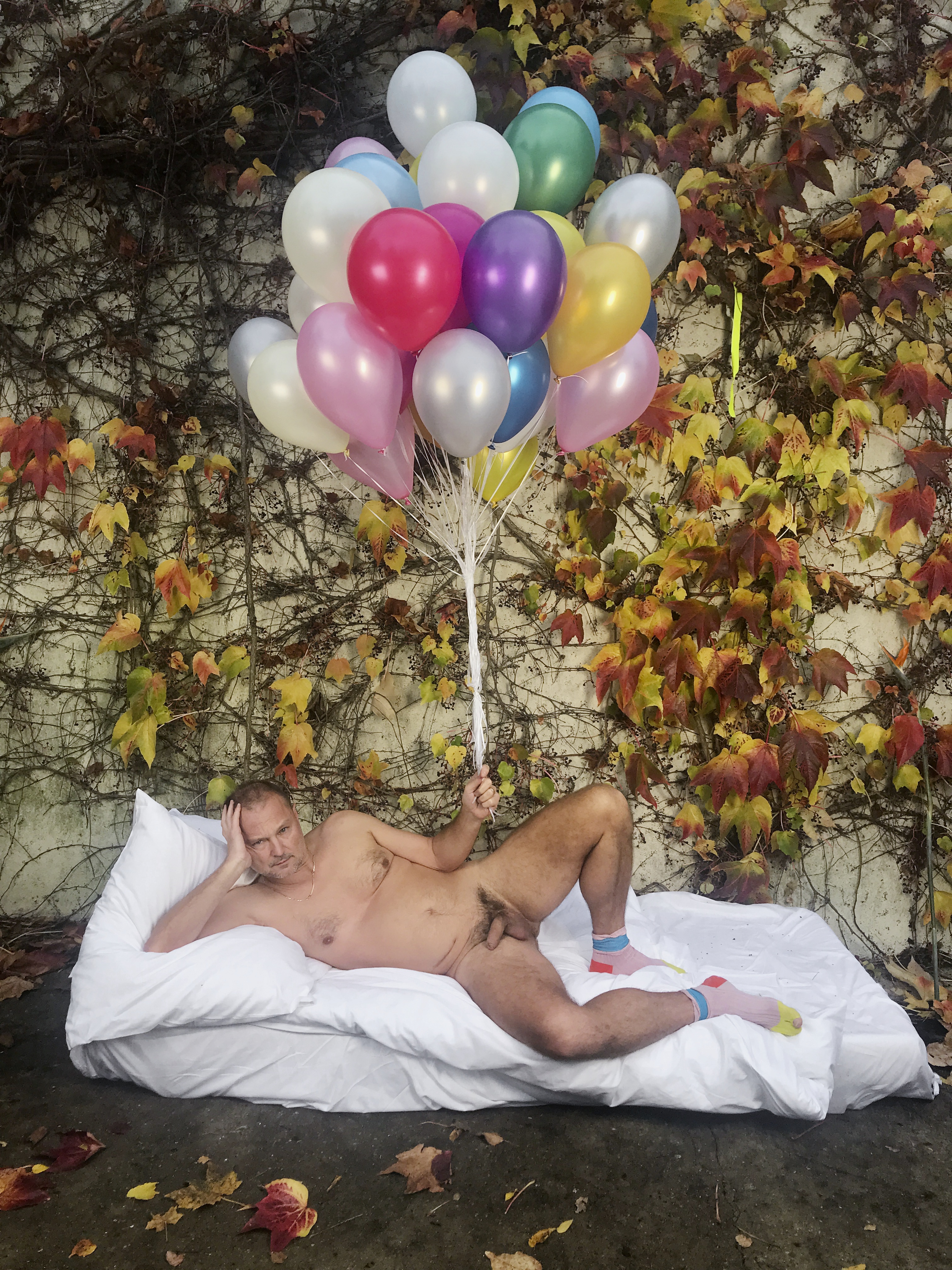 Juergen Teller: Leg, snails and peaches, Suzanne Tarasieve, through March 6
"To take photos, you have to love life—then you can photograph anything." Juergen Teller here presents ninety-plus new images that touch on sex, fashion, landscape, ecology, politics, and a dozen other themes, demonstrating again his trademark heterogeneity and his unflagging enthusiasm for the world of the visual.


Max Charvolen: From Body to Space , Ceysson & Bénétière, through March 17
A long-time friend of Oscar Niemeyer, Cannes-born painter Max Charvolen's architecturally inspired art traces the limits of physical, functional, and symbolic space through hybrid painting-sculptures hybrids made by covering walls, floors, and furniture in pieces of canvas that are later flattened out into color-coded wall hangings.


Loris Gréaud, Ladi Rogeurs, Galerie Max Hetzler, through March 31
For his solo debut at this gallery, Lois Gréaud uses black mirrors, haze machines, plastic explosives, and other outré means and materials to recast the space of the gallery as a kind of animated sketchbook. Look out for his sculpture made from waste salvaged from the setting of Tarkovsky's Stalker.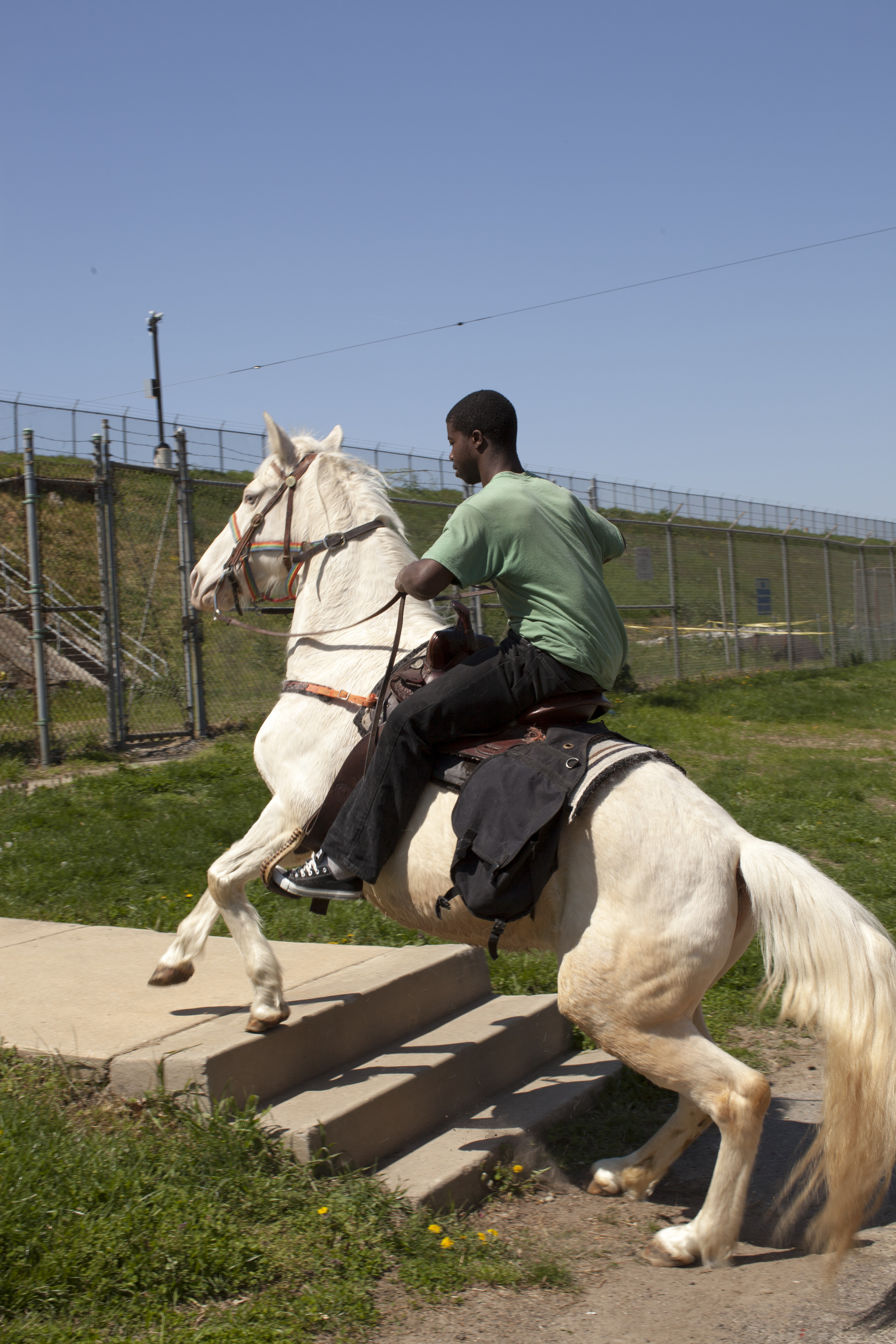 Mohamed Bourouissa: Urban Riders, Musée d'Art Moderne de la Ville de Paris, through April 22
For his first solo appearance in a French museum, Franco-Algerian artist Mohamed Bourouissa is showing his acclaimed film Horse Day, shot in North Philadelphia's Strawberry Mansion. Accompanying the movie are dozens of related items that together tell the story of the Fletcher Street Community Stables, a refuge for abandoned animals.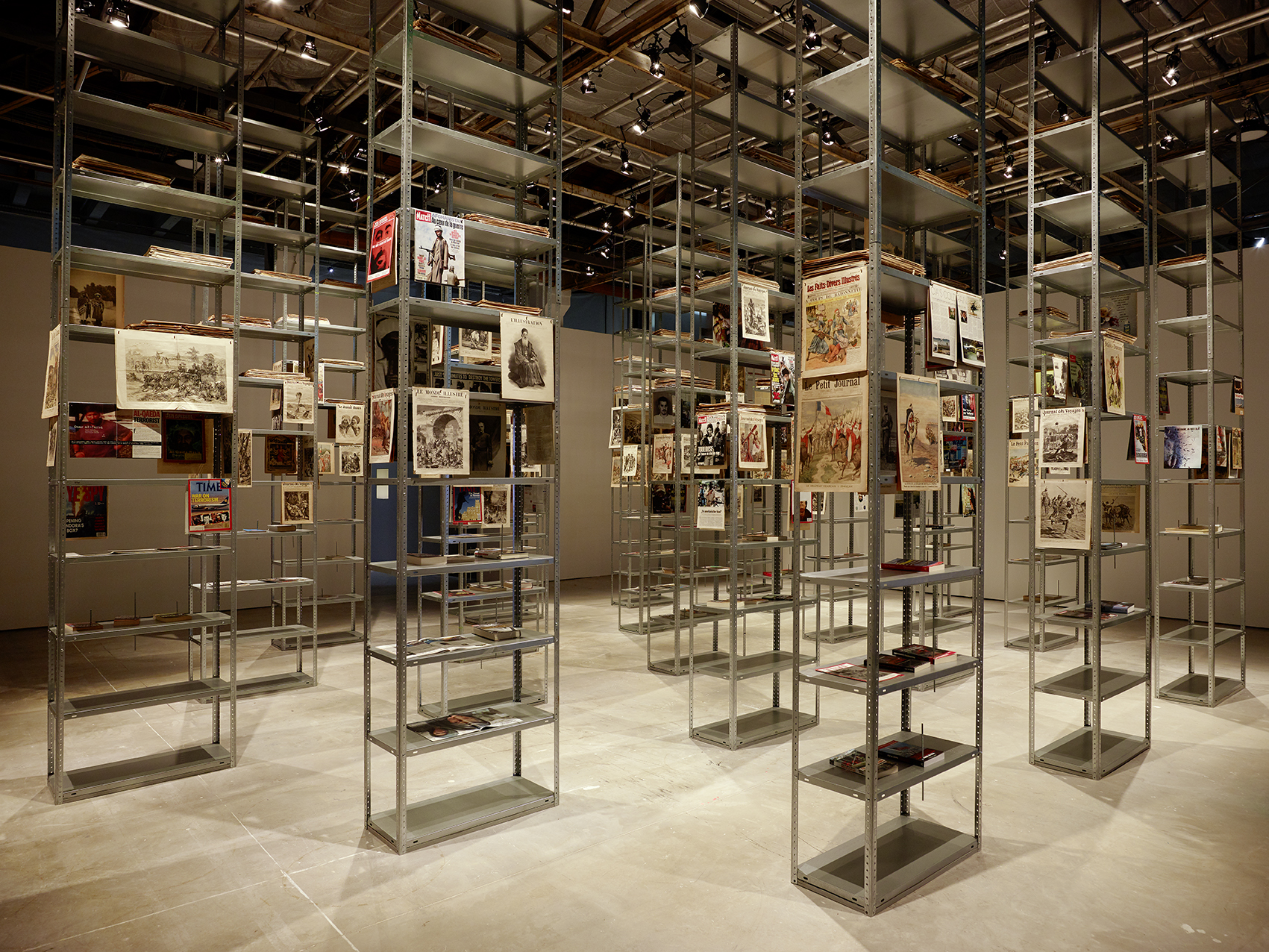 Kader Attia; Jean-Jacques Lebel: One and Other, Palais de Tokyo, through May 13
In this "transcultural laboratory," Attia and Lebel present two installations that explore the history of war crime and the media's invention of the nefarious Other. They also display a collection of objects and artworks, including masks, films, and sound pieces, "charged with spirits that are invisible to the naked eye."

Neïl Beloufa: L'Ennemi de mon ennemi, Palais de Tokyo, through May 13
Neïl Beloufa's new project integrates objects, images, and documents into a rangy installation that's continually reconfigured by "robotic elements," producing a slippery investigation into the current media landscape. The work was the subject of controversy last week when an image of American artist Parker Bright protesting in front of Dana Schutz's Open Casket was removed from the show, after Bright objected to being "used as raw material."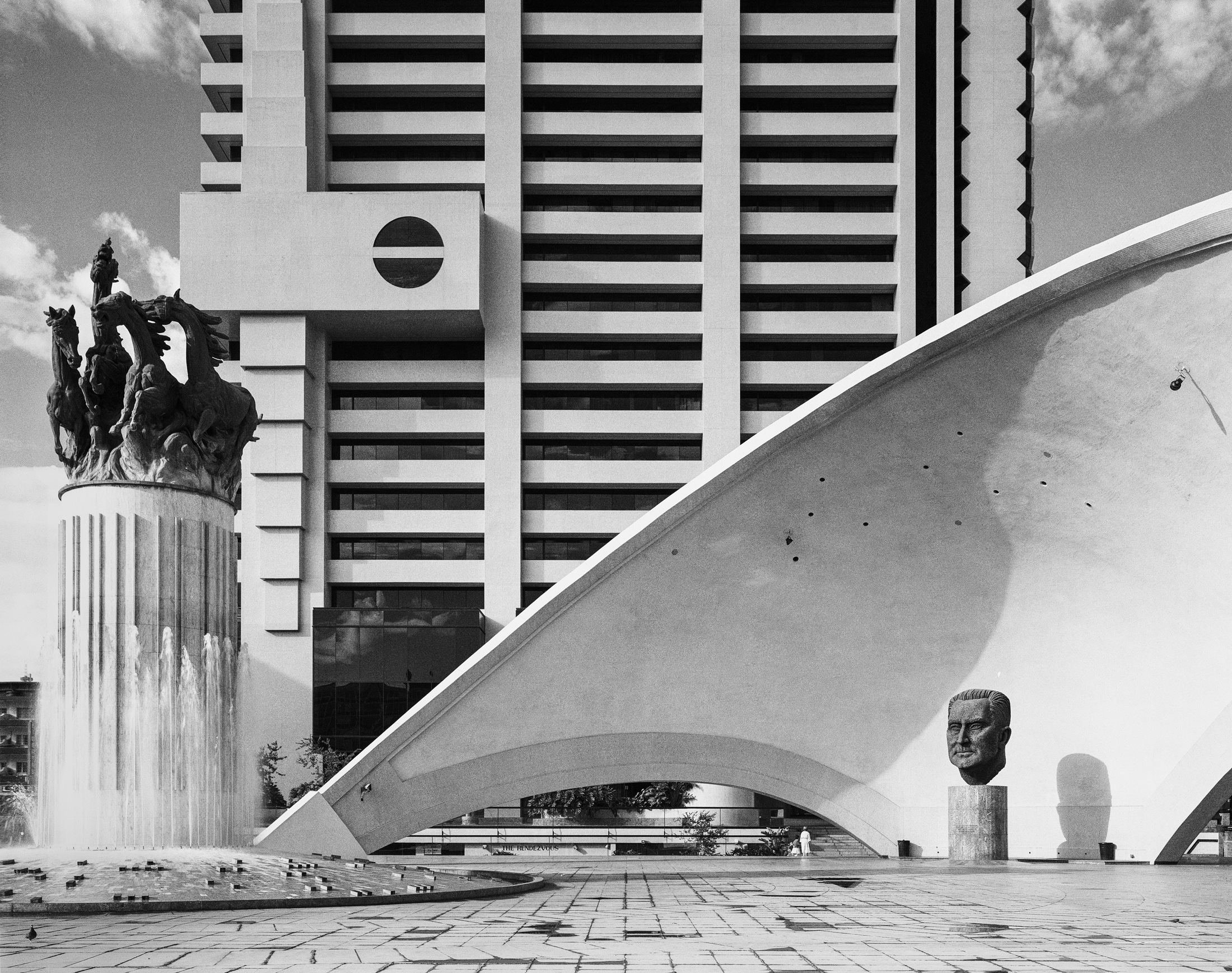 David Goldblatt, Centre Georges Pompidou, through May 13
This retrospective traces the development of a key figure in South African photography and documentary filmmaking. Focusing on a sequence of important series from the full span of the artist's career, including a batch of new work, it presents a compelling composite view of his homeland and its people.

Susan Meiselas: Meditations, Jeu de Paume, through May 20
This affecting retrospective of the work of Magnum documentary photographer Susan Meiselas (see her extraordinary photos of the New York BDSM scene or GARAGE Issue 14) is the most complete in France to date. Reaching back to the 1970s, it also includes A Room of Their Own, a multipartite video installation begun in 2015 that focuses on domestic violence in England.

Anselm Kiefer: Für Andrea Emo, Galerie Thaddaeus Ropac, though May 31
The German artist's first solo exhibition at this gallery since his 2015 retrospective at the Pompidou gathers twenty-odd paintings and three fossil-like sculptures, all of which reflect the artist's preoccupation with memory and his immersion in literary reference. The show is dedicated to Andrea Emo, an Italian nihilist thinker.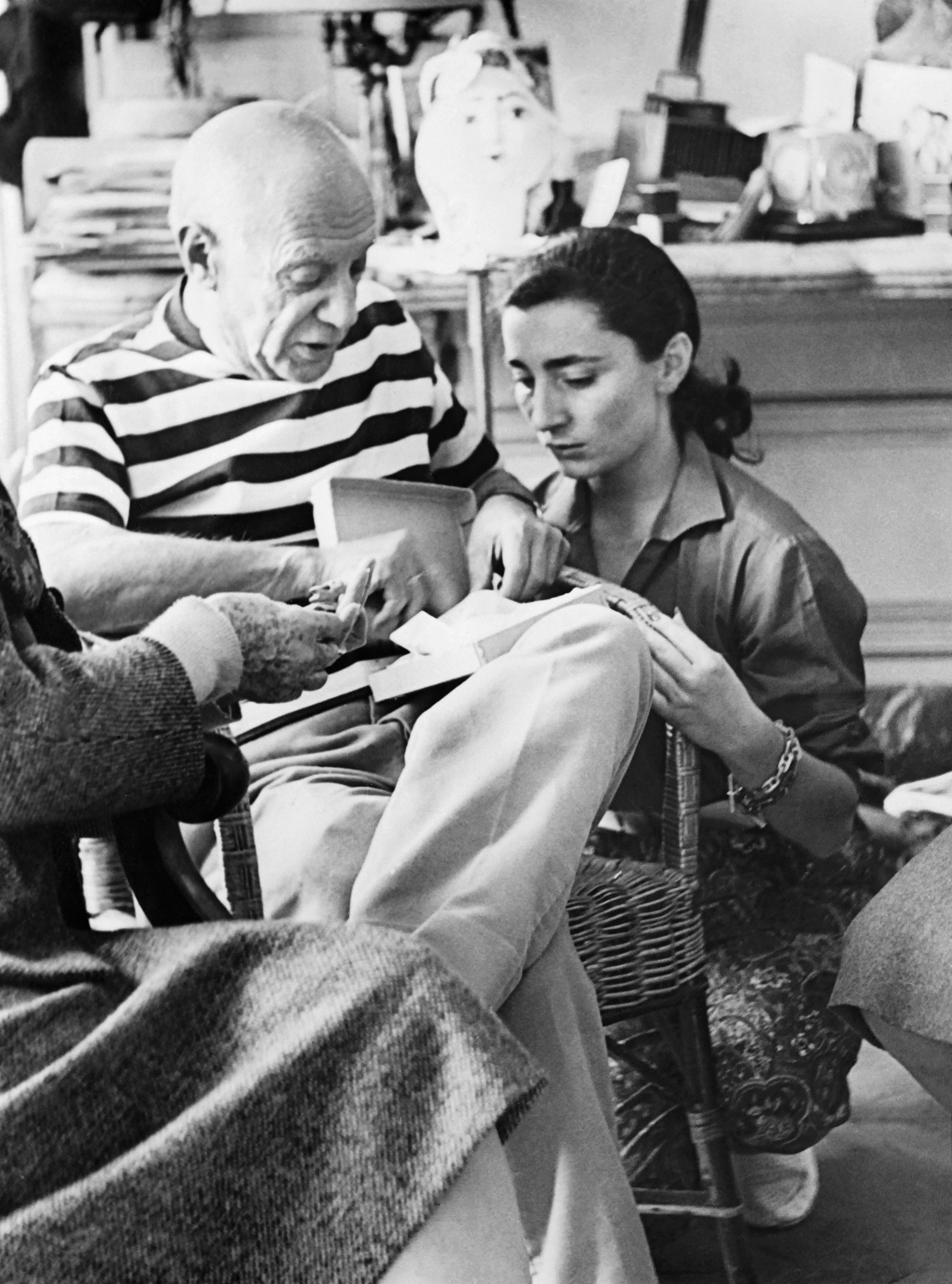 André Villers: A Life in Images, Saint-André-des-Arts, February 28, 1 pm
Independent cinema Saint-André-des-Arts, a short walk from the Sorbonne, presents a documentary on photographer André Villers, known for his intimate portraits of Picasso, Dali, Chagall, Miro, Léger, Fellini, Le Corbusier, along with others. Director Marketa Tomanova will be present for the screening.
And if you're craving some Black Panther action but your French isn't up to the task, try Cinéma Gaumont Opéra (or others listed here) for "VO" (version originale) English-language screenings.