View of hrm199: Haroon Mirza & Francesca Fornasari, feat. Nik Void, & Tim Burgess /\/\/\ /\/\/\, Production LiFE - Ville de Saint-Nazaire, off-site program by Le Grand Café - contemporary art centre, Saint-Nazaire, France, 2017. © Haroon Mirza; Courtesy Le Grand Café. Photo: Marc Domage
The Artists Using Technology to Get In Touch with Their Mystical Side
Serna Korda, Haroon Mizra, Ian Cheng, and others are on a augmented quest for alternative realities.
View of hrm199: Haroon Mirza & Francesca Fornasari, feat. Nik Void, & Tim Burgess /\/\/\ /\/\/\, Production LiFE - Ville de Saint-Nazaire, off-site program by Le Grand Café - contemporary art centre, Saint-Nazaire, France, 2017. © Haroon Mirza; Courtesy Le Grand Café. Photo: Marc Domage
If art feels more mysterious than ever to you right now, you're not mistaken: visual culture from New York to Berlin has taken a marked turn toward the mystical. Artists including Haroon Mirza, Camille Henrot, Serna Korda, and Ian Cheng are using new and emergent technologies to poke holes in the fundamental systems of knowledge that anchor our understanding of the world, from methods of timekeeping to the very distinction between reality and simulation. Where did this phenomenon, which we'll call techno-mysticism, come from, and how is it manifesting itself?
Looking back at the New York of the early 1970s, it can be hard to distinguish innovation from eccentricity: Laurie Anderson was dragging a block of ice around the streets while Anthony McCall sat in darkness, brooding over the possibilities of his Expanded Cinema. But of course, these wayward methods make more sense when considered in context; the era was defined by social and political upheaval, and the art world offered up early and understandably raw responses. Today's situation is, if anything, even more precarious, and artists are striving to respond to border crises and data insecurity, political corruption and environmental damage.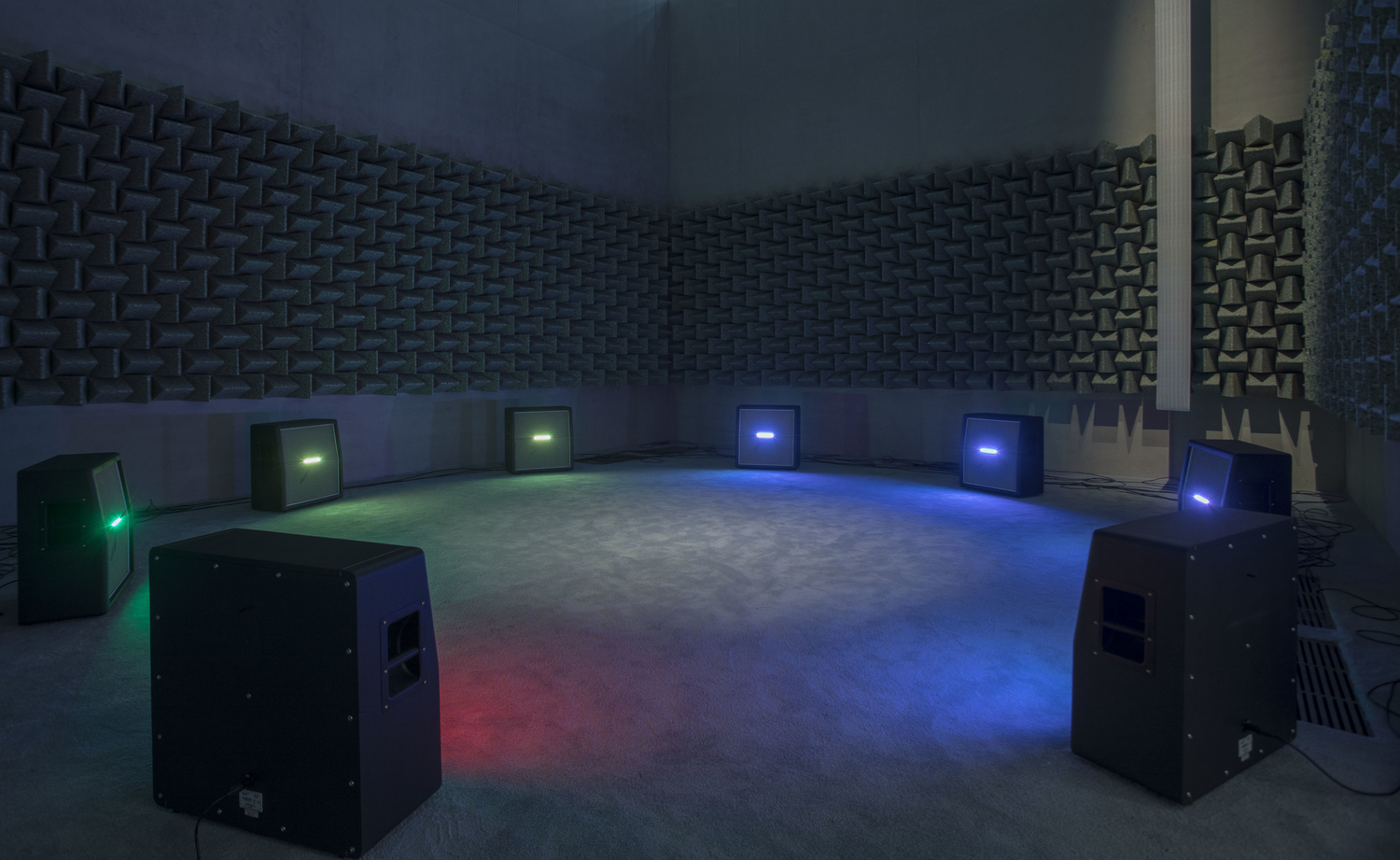 "What's happening right now isn't much different than the countercultural movements of the 1960s and '70s," British artist Haroon Mirza told GARAGE. Mirza makes high-tech installations that fuse properties of light and sound to create hallucinogenic environments that destabilize our senses. "Things are really fucked up right now, and people are looking elsewhere for meaning. The art world has always been the first place to push past the status quo and offer alternatives."
In our accelerated present, the concept of time—and the political potential of its deconstruction—has become a core theme for many artists. Days are Dogs, Camille Henrot's recent exhibition at the Palais de Tokyo in Paris, for example, took a long, hard look at the artificial structure of the week that has regulated human activity since the age of ancient Babylon. In an effort to decolonize time from capitalistic systems of production, Henrot built seven rooms that deconstruct the period, filling them with contents determined by the symbolic associations of each day. Moving from the scenario of a failed artist's studio in Monday's section, past the triggering dread of Wednesday's Office of Unreplied Emails, to the Seventh-Day Adventist's tech-savvy approach to cultish religion on Saturday, viewers alternated between ecstasy and horror.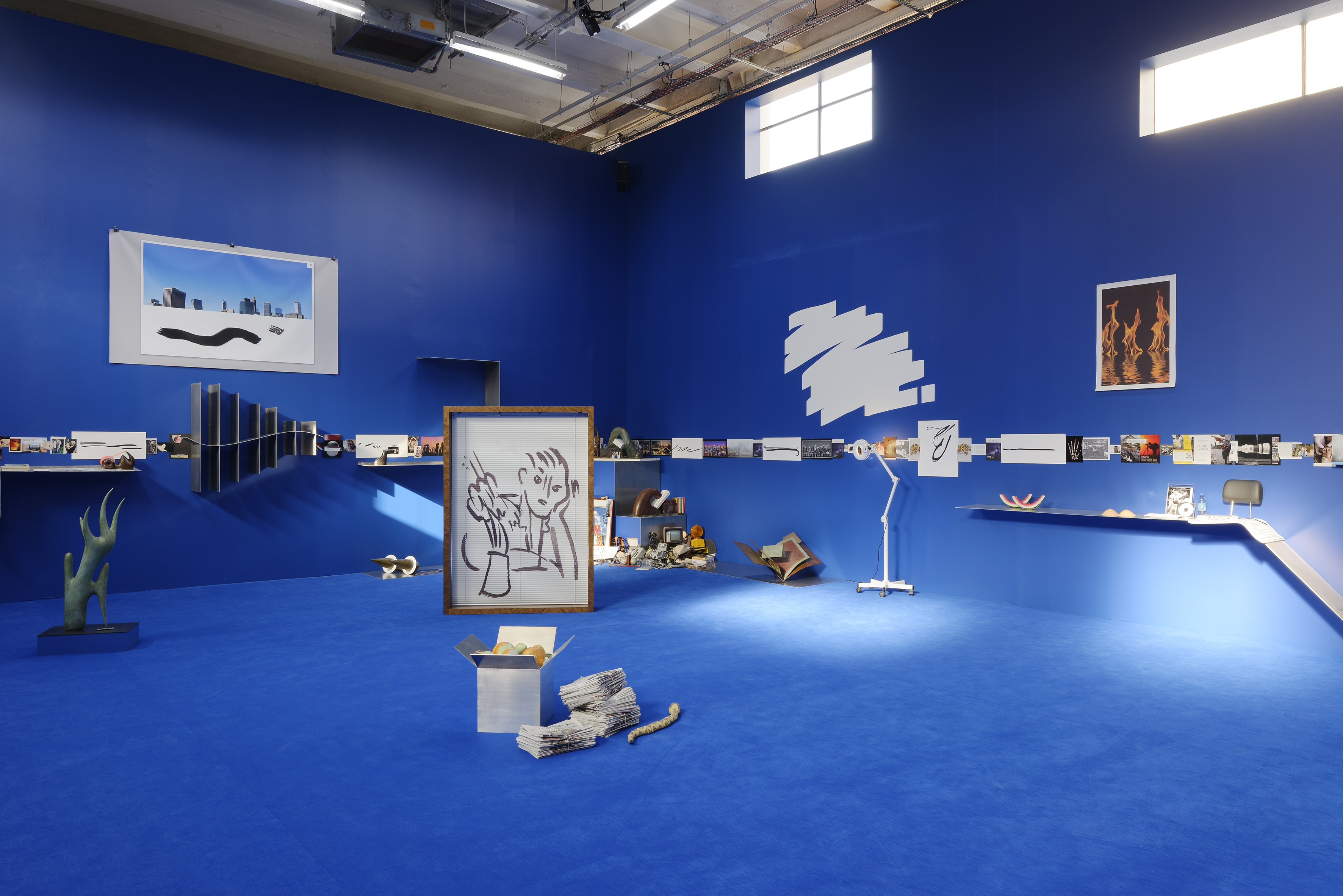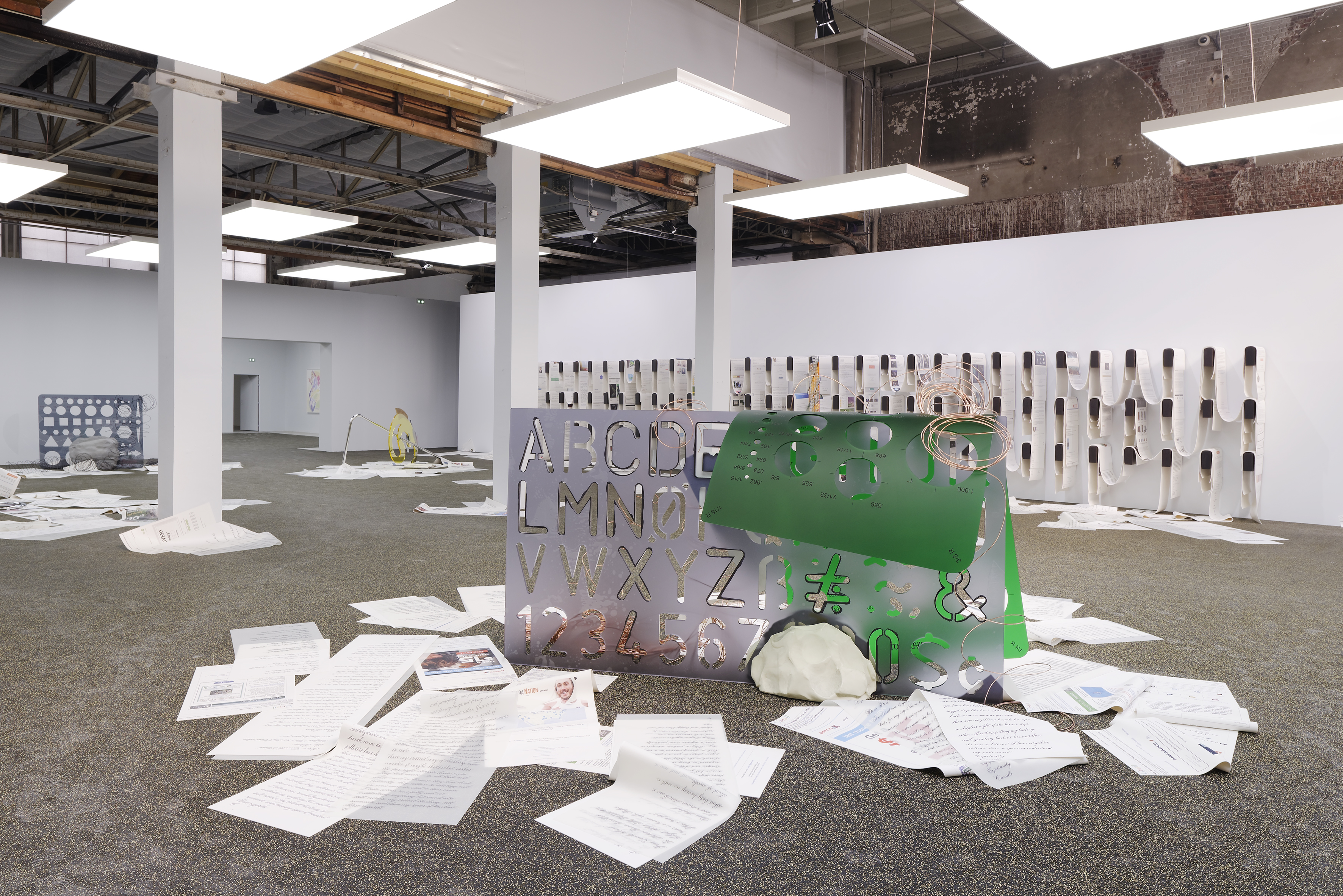 Other artists are less invested in an anthropological deconstruction of the ruling order, and more concerned with bringing viewers into their mystical realities by way of total sensory immersion. Mirza's installations, for example, focus on transporting the viewer into alternative realities via synesthetic fusions of sound and space and are informed in equal measure by club culture and occult healing practice. The artist's recent commission from Ballroom Marfa, located in the desert outside Marfa, Texas, also dips into astrotheology to explore climate change.
There's an eagerness among these artists to use new technology to connect to a primal spiritual essence. In her current exhibition at BALTIC Center for Contemporary Art in Gateshead, UK, Serena Korda combines ancient ceramic techniques with "planetary harmonics" gathered from homemade radio telescopes in the protected wilderness of Northumberland. The largest designated dark-sky zone in Europe, Northumberland has long been a destination for supersensory soul-searching via this form of cosmic observation. The original music of the spheres, planetary harmonics' high-frequency tones have been considered by some to have a direct effect on the human psyche.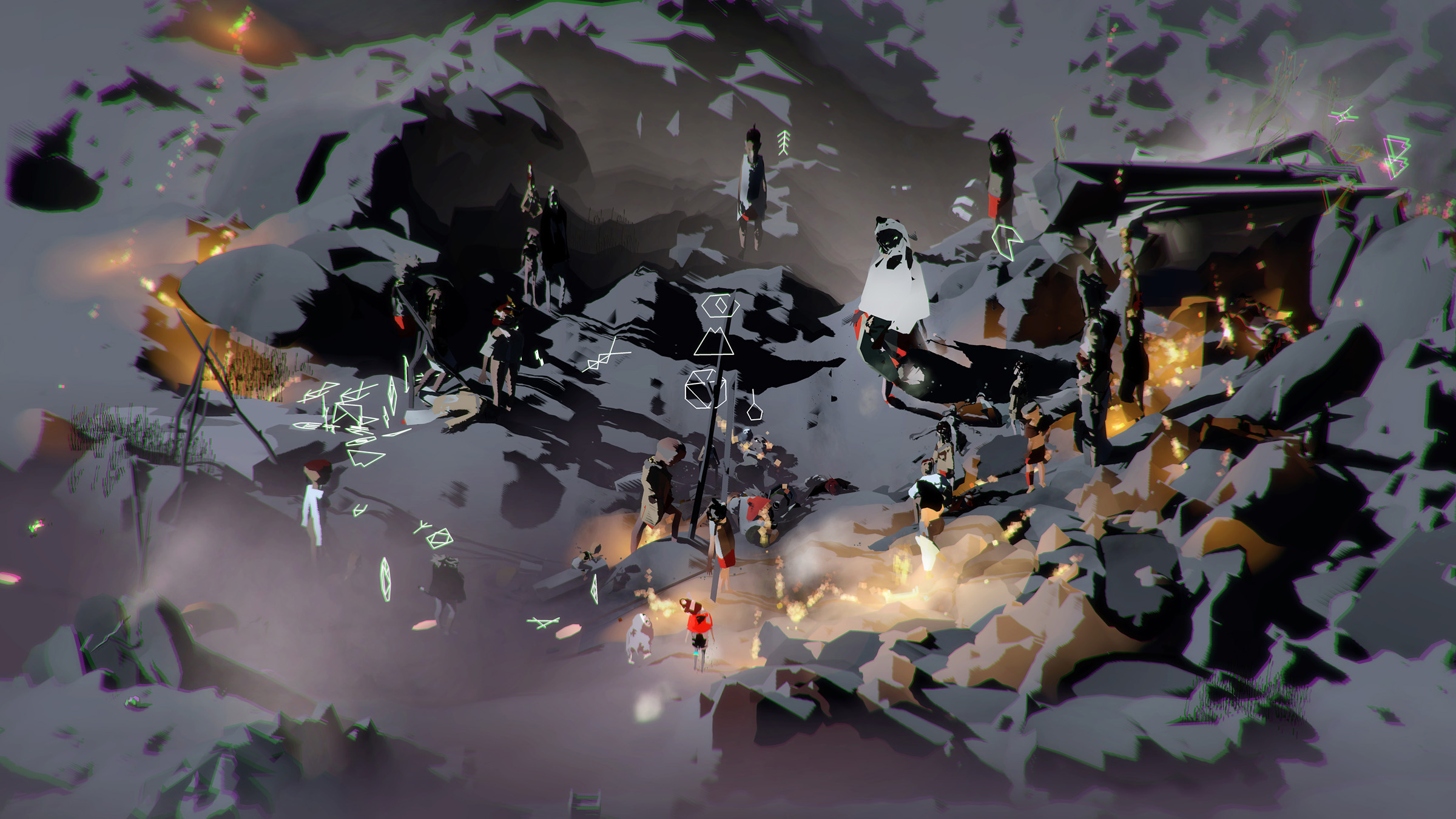 Inspired in part by California's Integratron in the Mojave Desert, a rejuvenation and time-travel chamber designed by ufologist George Van Tassel, Korda taps into the recently resurgent tradition of sound healing alongside elements of traditional Northumberland music and dance. In addition to installing eight resonant dish-shaped ceramic "portals" in the gallery, the artist has also joined forces with a local a capella group called Mouthful to translate planetary noise into human song. In her work, sound waves collide to generate an eerie rhythm that hovers between familiar and otherworldly. "I'm interested in re-aligning science and technology with spirituality," Korda said of her project. "In this era of post-Enlightenment burnout, we're experiencing a shift back into this way of thinking."
Artists like Korda seem to be aiming to rescue technology from the military-industrial complex, bringing us closer to a higher essence by reconnecting us with our past while looking to the future. Ian Cheng's Emissaries series, to take another example, fuses digital simulation with post-apocalyptic sci-fi narratives. Here, Cheng presents a kind of real-time video game scenario that feels at once ancient and futuristic, centered as it is on a society of primordial cavemen who crawl slowly toward self-actualization (with a lot of accidental auto-impalements in the process). The sequence plays out in real time and seems in no hurry to prove itself; indifferent to human existence, Emissaries will theoretically continue forever and eventually outlive its creators.
As were the most innovative artists of the 1960s and '70s, Mirza, Henrot, Korda, Cheng, and others are beginning to make a break from the current world order. By bringing spirituality and technology into active alignment, they point toward a recast mysticism that quests toward something truly new.

Art in the Age of the Internet, 1989 to Today, featuring work by Camille Henrot, is on view at the ICA, Boston, through May 20; We stared at the Moon from the centre of the Sun, curated by Haroon Mirza, is on view at Towner Art Gallery, Eastbourne, through April 8; Missing Time, featuring a performance by Serena Korda on March 9, is on view at BALTIC Gateshead, through May 28; Ian Cheng will be on view at Serpentine Gallery, London, from March 6 through May 28.