Tara Donovan, Untitled, 2018 (detail) © Tara Donovan, courtesy of Pace Gallery. Photo: Christopher Burke Studios
This Mountain of Plastic Tubes Will Dominate the Armory Show
Tara Donovan's installation for the New York megafair is a vast, shimmering structure that transcends its components' mundane origins.
Tara Donovan, Untitled, 2018 (detail) © Tara Donovan, courtesy of Pace Gallery. Photo: Christopher Burke Studios
On a Monday afternoon a week or so before the opening of The Armory Show in New York, Tara Donovan's roomy Long Island City studio was governed by a mixture of urgency and calm. The artist was checking the lights on her soon-to-be-unveiled presentation as part of the fair's Platform project, while her assistants busied themselves with other logistics. Occupying 33 square feet at its base, Donovan's Untitled is a colossal sculpture made entirely from plastic tubes, precisely cut in lengths ranging from two inches to eight feet. The mountainous geometric structure seems to emerge straight from the floor, building gradually to dwarf its maker.

"Lately, I've been experimenting with transparency through accumulation," Donovan told GARAGE, "to see how it can convey grayscale in different variations. The purple fugitive color is inherent in transparent material." She paced around her monumental creation, showing it off like a proud parent. "When they're lit from above, the tubes encapsulate the light and reflect a haze, almost like a mist," she continued, pointing out the dramatic purple hue that shrouds the sculpture like alien starlight. "Light is the articulating element. Each different type of light casts another color variation on the plastic, which changes the whole impact."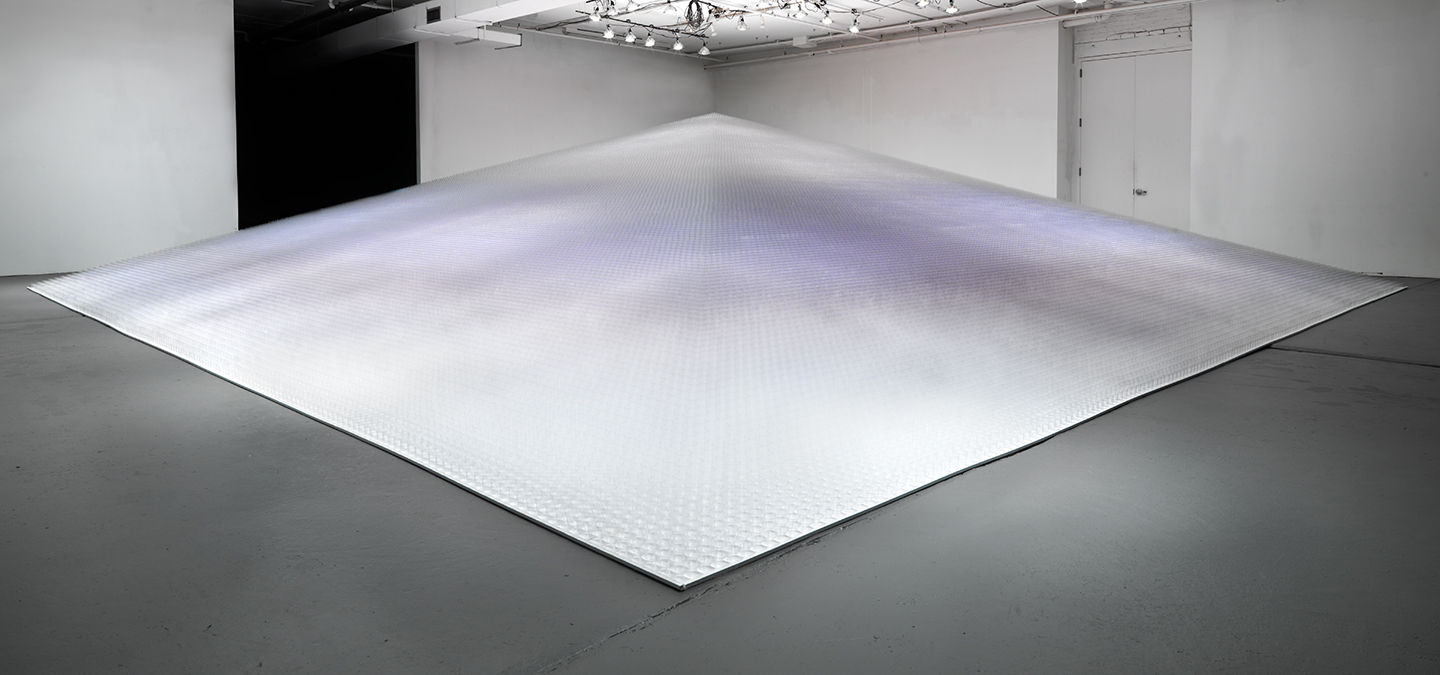 Unlocking the optical potential of massed everyday objects is Donovan's stock-in-trade; she's previously assembled—by hand—equally ambitious works from toothpicks, index cards, and paper plates. Stripping these objects of their ordinary functions, the artist transcends their mundanity. In stacks of buttons that form mysterious silhouettes, or Styrofoam cups that evoke topographical undulations, she transports the viewer into a realm that feels outside time.

After working with tubes for the past year and a half, Donovan is at last happy with the almost-complete result. She again stresses her interest in the physicality of her materials: "I keep a critical distance from the symbolism of the materials, choosing objects that aren't immediately recognizable and which have few associations." While not immediately evocative, the tubes do present various optical effects, appearing to fluctuate as one walks around them. Their rims appear from one angle as a series of connected rings, from another as a continuous white surface.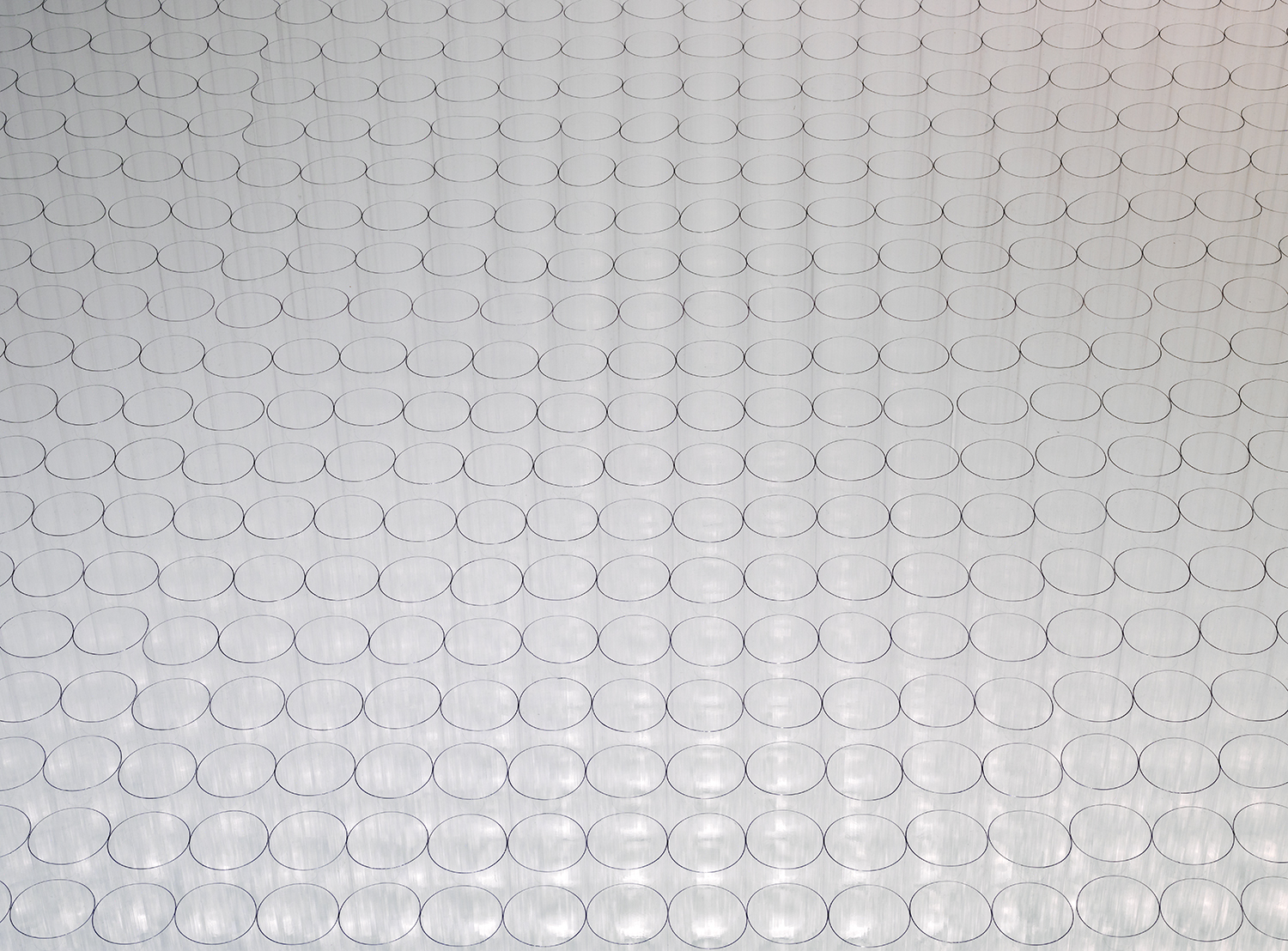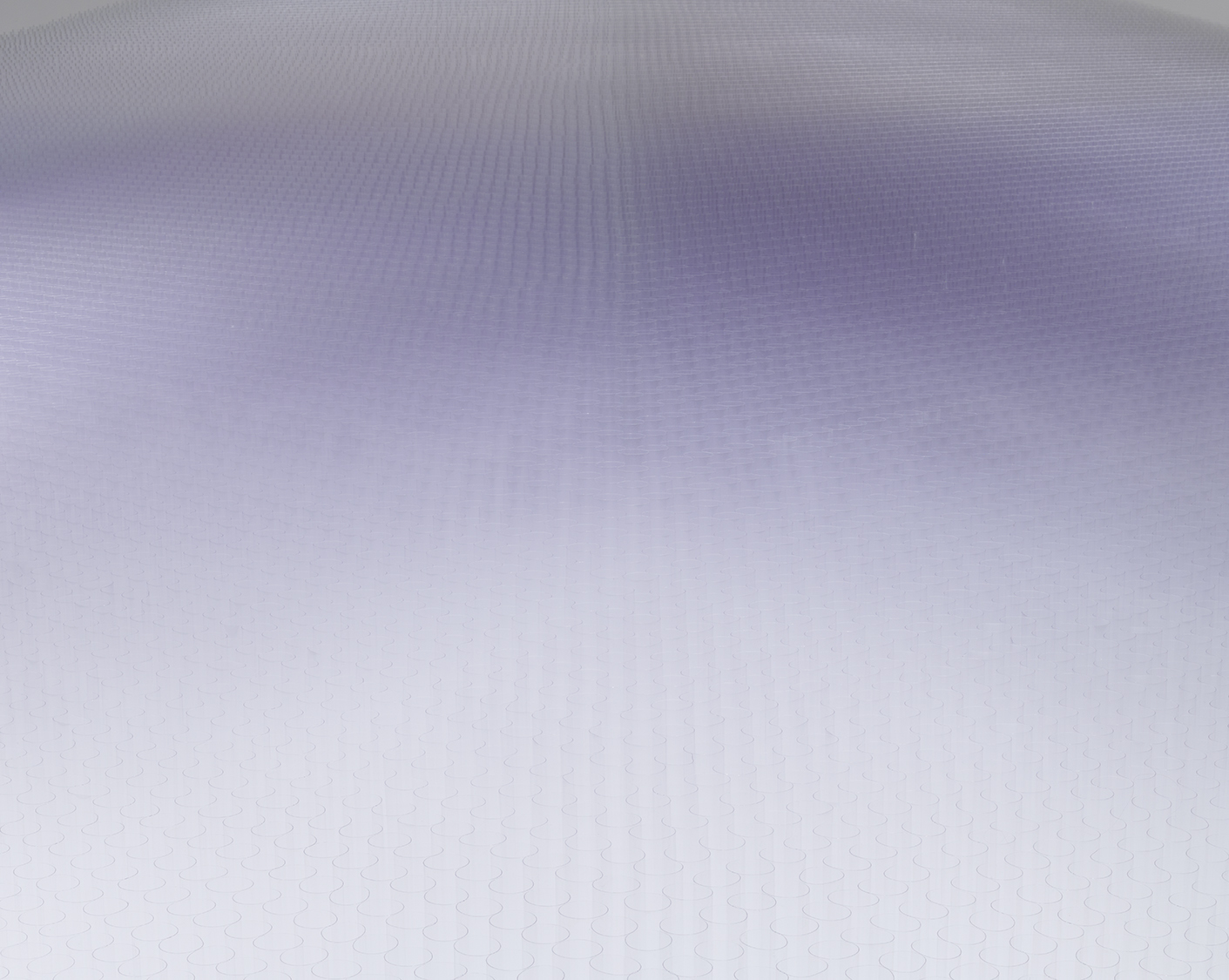 "You can get lost in an artwork of this scale," Donovan said. "I see it as landscape within an architectural form, and in relation to the body." She pointed out a spine that bisects the work from its peak to the floor, creating a pyramidal form. But the work is about illusion as well as actuality, and that spine also seems to shift and even vanish with one's perspective. Transient though it may be, there's an energy to the work that's almost overwhelming. Donovan, who avoids titling her works, refrains from fixed narrative: "My goal is for the work to have a life beyond my control."
Tara Donovan's Untitled will be on view as part of Platform, curated by Jen Mergel, at The Armory Show, New York, from March 8 through 11.