Apex Medical Center in Stanton, Delaware. Photo courtesy of KJN (2012).
It's Time to Embrace the Humongous Handbag
Pour a little out for the micro-bag. Proenza Schouler swings the accessories pendulum from teeny-tiny proportions to larger-than-life size for Spring 2019.
Apex Medical Center in Stanton, Delaware. Photo courtesy of KJN (2012).
Was there any child that was not absolutely obsessed with Mary Poppins' bottomless bag? When you take away the hideous tapestry print, and unfortunate bowler shape, Ms. Poppins' magic purse really is the perfect accessory. It represents endless possibilities—a freedom of movement that I, for one, have come to long for in recent years as bags have joined glasses in the race to answer one of the mysteries of the universe: "How small is too small?"
The eternal struggle with the micro bag, of course, is the fact that there is no earthly spatial equation that could allow us— the multi-tasking, hyper-stimulated, trend-susceptible millennials—to carry all of the things we need for a day or night out. Sure, you could bring lip balm, but then you'll have to forgo your external charger. Yes, a decision must be made between your apartment keys and your Juul. Perfume? Who do you think you are?! It's clearer now than ever, tiny and cute can only take us so far. I mean, Mary P got to carry around an actual floor lamp. What ever happened to having it all?
We deserve more space and Proenza Schouler is here to deliver.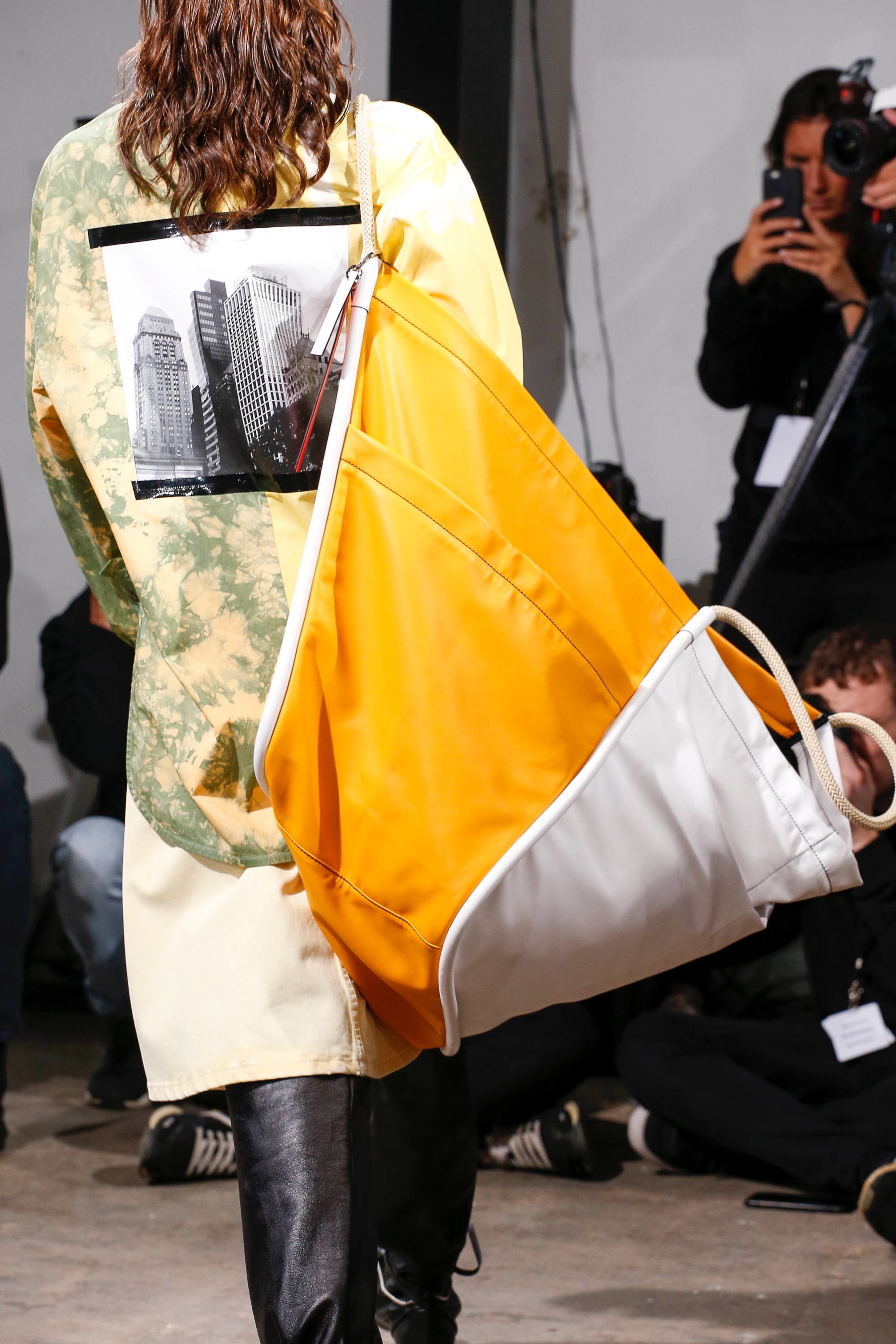 In their return to the New York Fashion Week stage, designers Jack McCollough and Lazaro Hernandez showed colossal cross-body tote bags that are quite worthy of any practical shopper's obsession, and modern enough to sway any mini-bag enthusiast with a semblance of taste. Somewhere between post-maximalism and peak absurdity, lies this perfect bag rendered in raw materials like denim (acid washed at that), ultra-luxe leathers, and shiny foils, and scaled to dimensions large enough to accommodate Victoria Beckham, or perhaps an Olsen twin. The design is deceptively complex, featuring braided leather straps and multi-external pockets on some styles, but still, everything but its size is unassuming.
This is a bag that we will all certainly want, but what's better is that it is a bag that we all might actually need.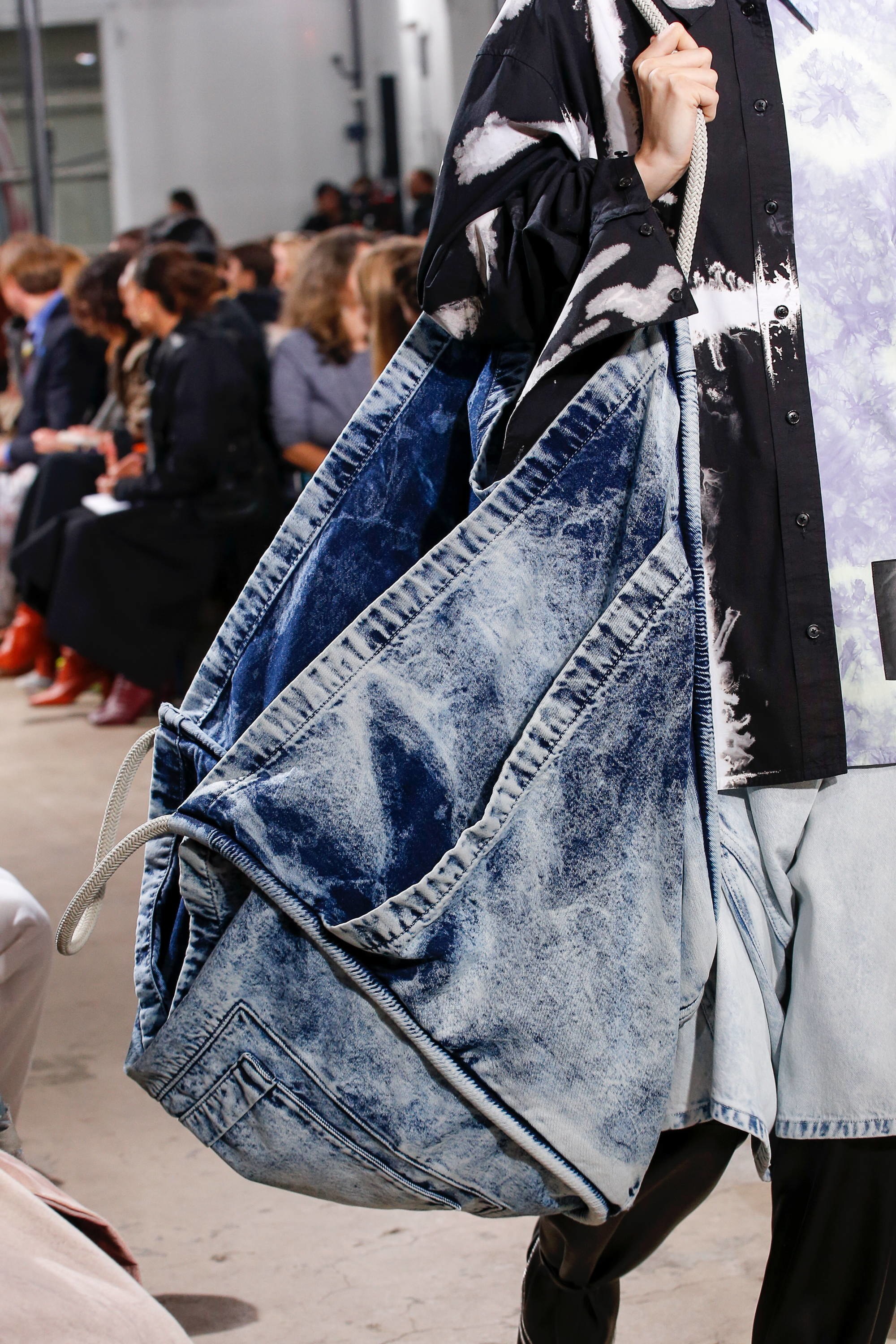 Tagged: