Jane Fonda in 1979's The China Syndrome. Photo courtesy of Metrograph.
Jane Fonda Invented the Idea of the Activist-Actress
A series at Metrograph reminds us that she staged an anti-military vaudeville show for US troops during the Vietnam War and won a few Oscars, too. Bow down.
Jane Fonda in 1979's The China Syndrome. Photo courtesy of Metrograph.
In the 1970s, Jane Fonda was seemingly a bundle of contradictions: she was the progeny of cinema royalty who starred in major Hollywood pictures and a political radical who crisscrossed the globe as an independent agent aligned against the US military agenda in Southeast Asia. She won Oscars, went toe-to-toe with Jean-Luc Godard, and listened to the Viet Cong. Focusing on the films that emerged from possibly her most fervent era of activism, Jane Fonda in the '70s is a series beginning its run at Metrograph on Friday, where you can find no better a primer to the actress's remarkable career. Here, GARAGE spoke with the curator of the lineup and 4Columns film editor Melissa Anderson about all things Jane.
What's your first memory of Ms. Jane Fonda? When did she first come into your life?
The intrigue began right around the time of The China Syndrome (1979), a film that was released less than two weeks before this nation's worst nuclear disaster, the Three Mile Island accident, which happened very close to Harrisburg, Pennsylvania, the town my family and I had moved to in the summer of 1978. This incredibly scary thing happened at the end of March in 1979, when I was ten years old and starting to become interested in films. I remember looking at our local newspaper, the Patriot-News, and seeing advertisements for The China Syndrome, the plot of which has this eerie real life resonance that directly affected my family and me. It was then that I not only became aware of Jane Fonda as an actress, but also started to associate her with having a strange prescience, or that the movies she was in had a connection to my world. And then as I got older, and more into movies, I became more aware of her anti-war activism. In the mid 1980s, I was very much obsessed with a not very good movie called Agnes of God (1985), which she co-starred in, and then the first time I saw Klute (1971) was on VHS at a friend's house in the early 1990s when I was living in Washington, D.C.
Can you give me a rundown of why Klute was so huge, and why it made such an impression on you?
How does one express something succinctly about one of the best films of the 1970s? I'll just describe the plot. Jane Fonda plays a sex worker named Bree Daniels, who's also an aspiring actress. She lives in this boho-chic apartment in Hell's Kitchen and is being stalked by a sociopath. In the same building as her lives a private investigator, a character named John Klute played by Donald Sutherland. This is fascinating to me, that the film is called Klute, even though Sutherland's character is very much secondary despite playing a pivotal role. I always thought, "Why isn't the film called Bree, or Daniels?"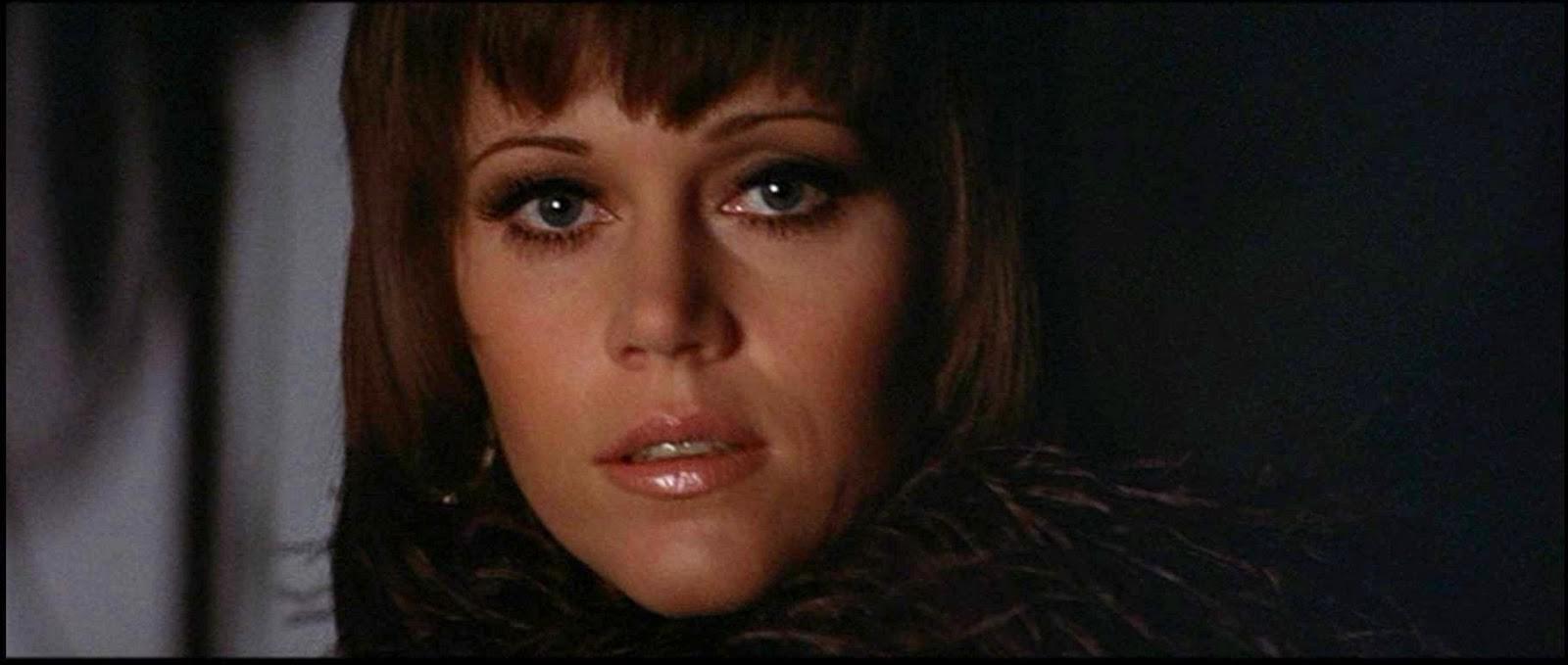 Klute is hired to look into the disappearance or the death of somebody in Pennsylvania, who wrote letters to Daniels, and helps protect her from her stalker. All this is intercut with scenes of Bree Daniels going on auditions, meeting with producers, and, in some of the best segments of the film, meeting with her therapist to explain her wildly irreconcilable feelings about being a sex worker as she's trying to become an actress. In her sessions, she's talking about what she does for money, how it's similar to what she's doing when she goes to audition, which isn't the most profound comparison, but what is remarkable is that all of the scenes with the therapist were improvised. Also, at Jane Fonda's request, they were done at the very end of the movie so that she could have fully internalized her character. She worked very closely with Alan J. Pakula, the film's director.
Klute was released in June of 1971, almost perfectly coinciding with the cresting of the second wave of feminism, and she begins that decade with some of her bravest work as an activist as well some of her boldest work as a performer. There's a great deal of anxiety about women's liberation and feminism in the film, and discussions around those topics that were very much of the moment in the country at the time. Her role in the film was an enormous departure for her too, she began her career in 1960 and from then until 1968, pretty much every single role she played was some variation of the sex kitten. A type that really reached its apotheosis or nadir, depending on how you view it, with 1968's Barbarella, directed by her first husband, the French filmmaker Roger Vadim.

The films in the series at Metrograph are all from the time when she was most politically active, right?
According to a biography of Fonda that Patricia Bosworth published in 2011, Jane Fonda apparently said to the actress who played her therapist in Klute that she really thought that her political activism was making her a better actress. As an activist, she had to make speeches in front of people, and call them up, things that she had previously been too terrified to do. She felt that the confidence that she had to muster to be a politically articulate person was affecting how she acted. In terms of the series that will screen at Metrograph, there are only two narrative features that she made in the 1970s that aren't included, but there are three documentaries in which she is a prominent participant.
There's Haskell Wexler's Introduction to the Enemy (1974), documenting Fonda's second trip to Vietnam, with her second husband Tom Hayden, and their then toddler son, Troy Garity. Wexler made the drama Medium Cool in 1969 and was also a committed anti-war activist who made an amazing short film about the March on Washington called The Bus in 1963. Then there's Francine Parker's 1972 documentary, called F.T.A., which is a chronicle of the anti-military, USO alternative vaudeville show that she and Donald Sutherland started for soldiers stationed at bases in the Pacific Rim. F.T.A. stood for "Fuck the Army." Many people forget that in her opposition to the war in Vietnam, she was most allied with what was known as the GI Movement, with soldiers who had served in Vietnam but were so disgusted by the war they were speaking out against it.
It was from Jane Fonda's friendship with Ron Kovic, the Vietnam veteran who wrote the bestselling autobiography Born on the Fourth of July—later adapted into an Oliver Stone film starring Tom Cruise—that she first got the idea for the film that would many years later become Coming Home (1978), which centers on a paralyzed Vietnam vet, played by Jon Voight, who Jane Fonda's character meets at a VA hospital and falls in love with. Fonda plays a kind of meek spouse to a marine played by Bruce Dern, who's sent to instigate carnage in Vietnam while she begins volunteering at the hospital. She becomes aware of the gross injustices that veterans of the war face in these cruddy hospitals.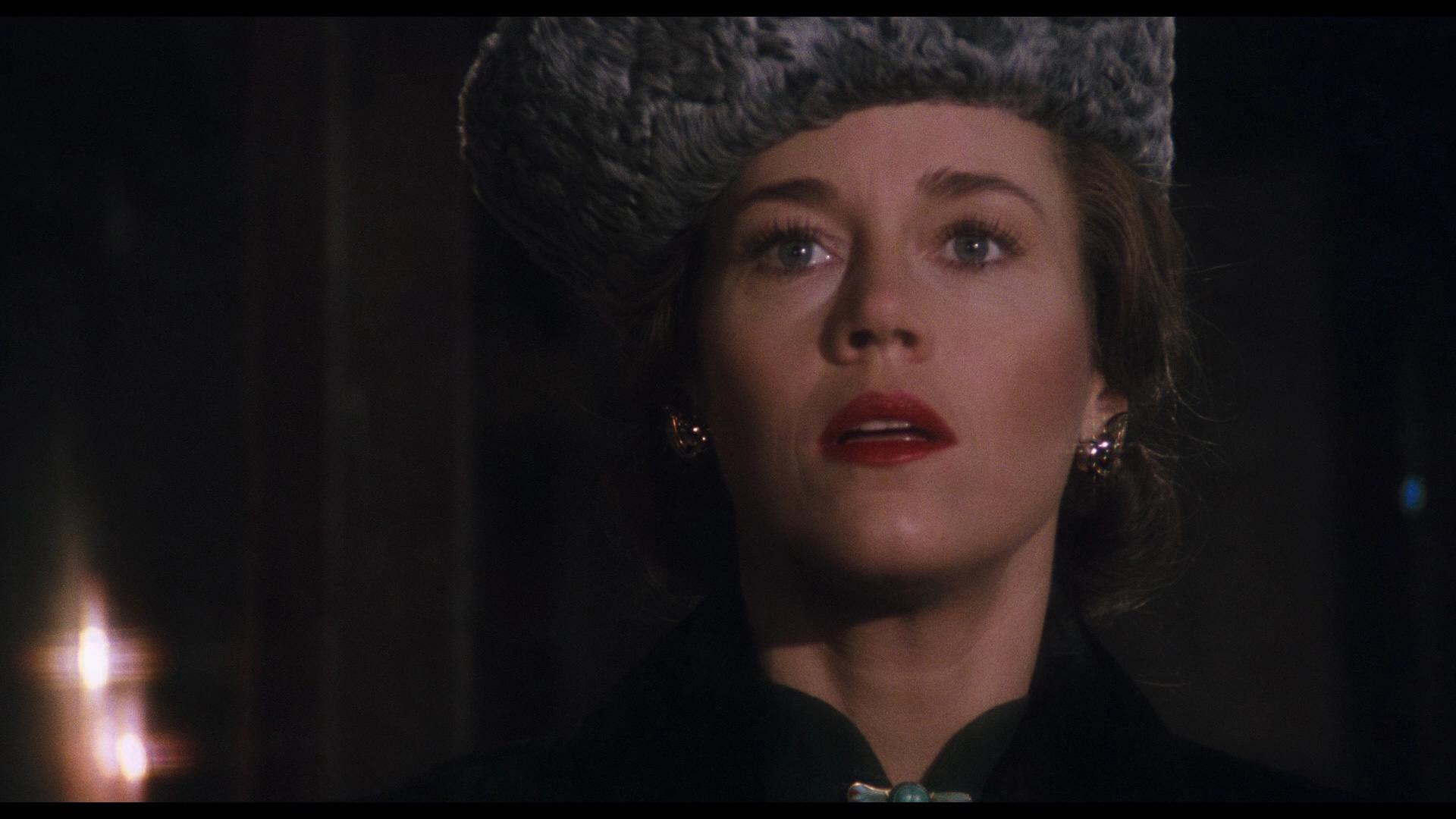 Another documentary that we're showing at Metrograph, Delphine Seyrig's Sois belle et tais-toi (1981) was also part of a great series there last February curated by Nellie Killian called "Tell Me: Women Filmmakers, Women's Stories." Seyrig is another great actress, and activist, and she conducted the interviews for the film in 1975 and 1976, I believe, with almost two-dozen American and European actresses about their experiences in the highly sexist film industry. Every woman who speaks has a fascinating story, but I found that Jane Fonda's description of her very first years in the movie business, in the 1960s, are so poignant. There's a long segment in which she describes the making of the wonderful 1977 film Julia, which we're also including in the series, in which she co-stars with Vanessa Redgrave, another very outspoken actress and political spokeswoman. In Seyrig's documentary, Fonda eloquently addresses what it was like to make a movie for the first time in which she has this rich and complex friendship with another woman, and how that finally came about after she had been working for fifteen, sixteen years. Just being reminded of how articulate she is there gave me the idea for this series that just focuses on her films from an extremely vital decade of a still very active career. And ever since her political awakening in the late 1960s, she has always put money where her mouth is.
Jane Fonda in the '70s runs from June 1 to June 8 at Metrograph.