Sonia Rykiel on Posing Topless for Warhol and the Secret of Sexy Knits
In GARAGE No. 6, released in spring 2014, we spoke to the Queen of Knits about writing, the advice her mother gave her, and establishing a business as a woman.
Photograph by Ellias
"It's very, very simple. I just love red," smiles Madame Rykiel. "I was born with this bright red mane. My mother tried to dye my hair. Nobody had fiery-red hair in our family," she adds as she escorts me into the grand salon of the home she's had for 39 years. It's charming mixture of objects d'art, art deco, modernist chairs and the unexpected—such as a plaque listing the past president of the Willesden East Rotary Club, glittering in the afternoon light. Why, one enquires. "Because a melange is always best. I like to have heart and beauty and ideas in the same room, and in the same dress."
This eclecticism is also apparent in her boutique windows, which regularly feature novels among the clothes. Rykiel is an accomplished writer as well as a legendary designer. The highly personal Et je la voudrais nue, published in 2001, is a quirky take on fashion by Rykiel. She was, on the strength of it, invited into the French association of women writers. So famous did the book become that Cafe de Flore named a sandwich after her: Le Club Rykiel, without bread or mayonnaise but with ketchup and mustard.
Sixty years ago, Paris-born Sionia Flis married boutique owner Sam Rykiel. A decade later, unable to find soft sweaters for her second pregnancy, she commissioned one of her husband's Venetian suppliers to manufacture a design of her own. Within five years, delighted American retailers had dubbed Sonia "Queen of Knits" as she went on to build France's most important knitwear empire. A noted iconoclast, Rykiel is credited with being the first designer to put seams on the outside of a garment and to print words on sweaters. Her combination of wide trousers cropped at the ankles and short sweaters remains a defining French silhouette. And though she is most famous for color, Rykiel redefined black in the 1970s by injecting a hefty dose of eroticism, pairing chic, body-hugging jackets with transparent lace blouses.
Throughout her five decades in the world of fashion, she has been showered with honors, the latest being that of Grand Officier de l'Ordre National du Mérite, awarded by President Francois Hollande. Two years ago, Rykiel's brand was acquired by Hong Kong's Fung family, which has built an anomalous group of Western luxury labels that includes the London tailor Gieves & Hawkes, French bootmakers Robert Clergerie, Hardy Amies, Cerruti, and Delvaux. Though she is no longer active in the house, Rykiel's spirit still governs.
In 2012, Rykiel revealed that she had been suffering from Parkinson's disease for 15 years. Her health is erratic, though not her spirit or her combative manner. At the age of 83, she is strikingly self-confident. Perched before a tablecloth of colorful cherries, she picks up a copy of GARAGE.
"I like your magazine very much," she says, "but it weights a lot. It's hard to hold up to read! I don't buy some magazine because of their weight. I buy for pleasure, and it's not so much fun with a heavy magazine."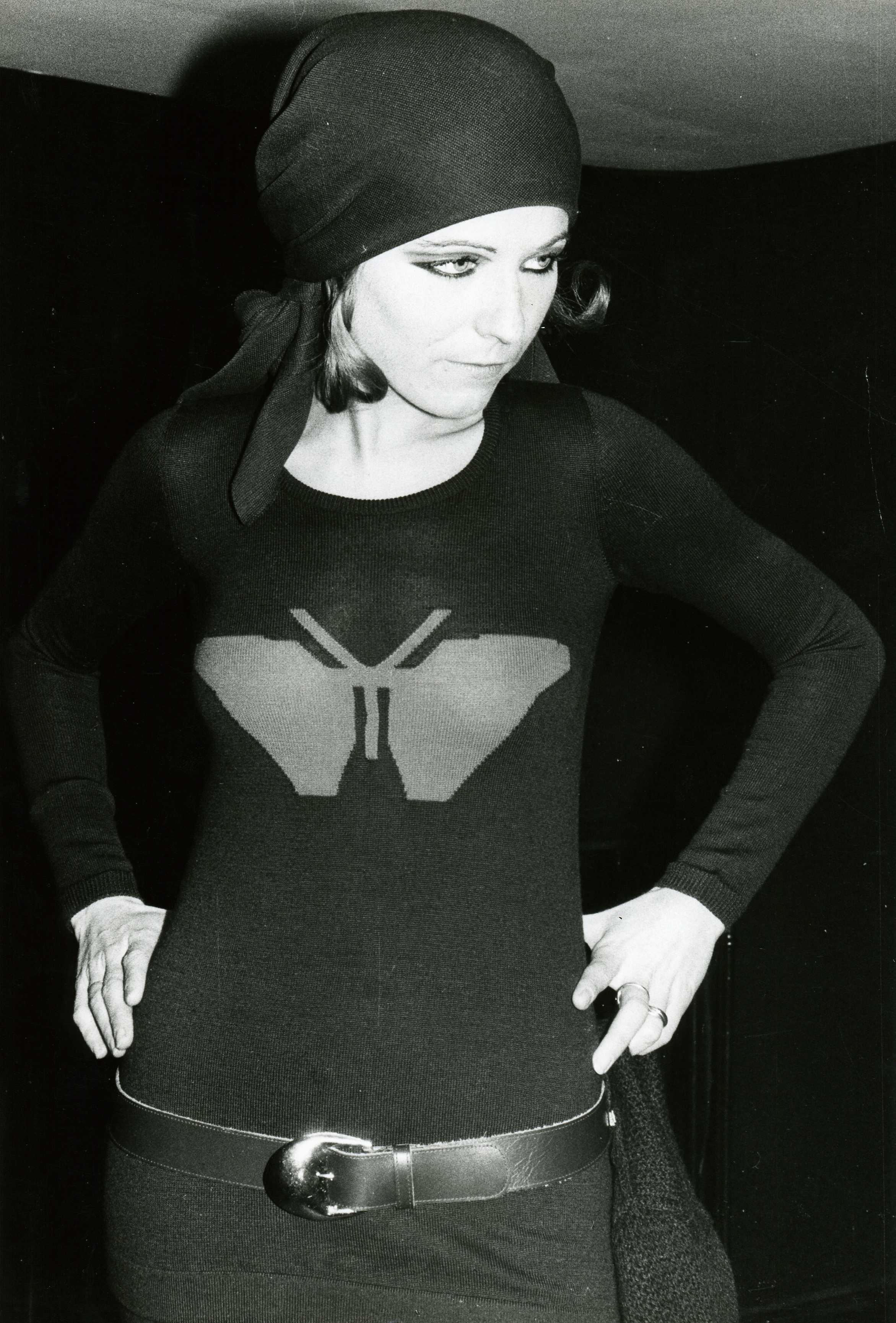 GARAGE : What's the best advice your mother give you?
Sonia Rykiel: One of my grandmothers was Russian and the other was Romanian — an unusual mixture. They always used to say, "Don't do that, or please don't do this!" When I was a girl, I was really a tomboy — climbing trees, going about on a bicycle, and hanging around with boys. I was the oldest of five girls. It was impossible to tell me anything. It they told me not to do anything, I would immediately do it!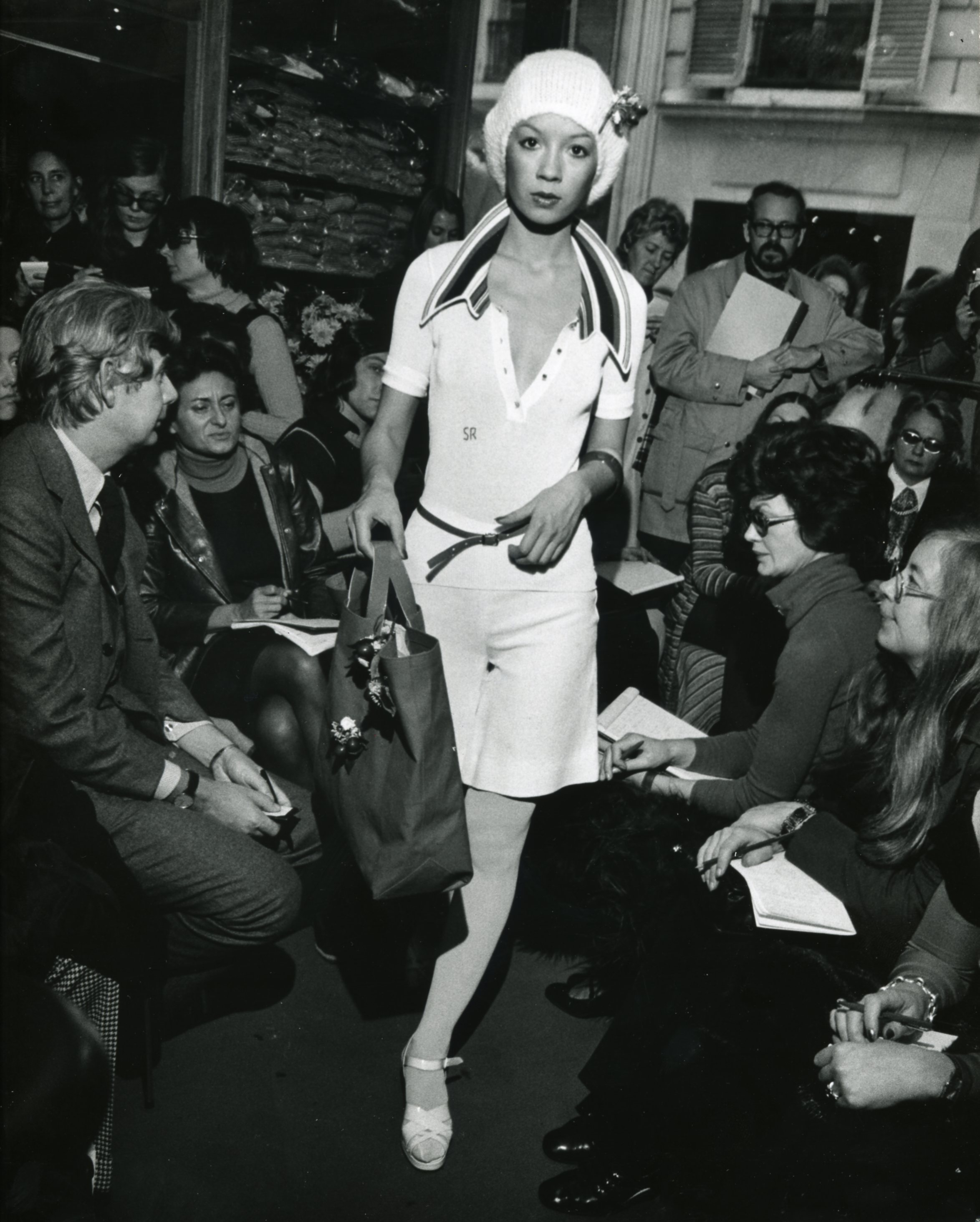 What advice do you give your granddaughters?
Generally, they are very difficult to advise. Like me, they do exactly the contrary of what a grand-mere suggests.
What made you dream of being a designer?
I never decided to become one. I thought that if I had to work, I would be an aviator, writer or artist. Not a fashion designer at all. In fact, I never really drew.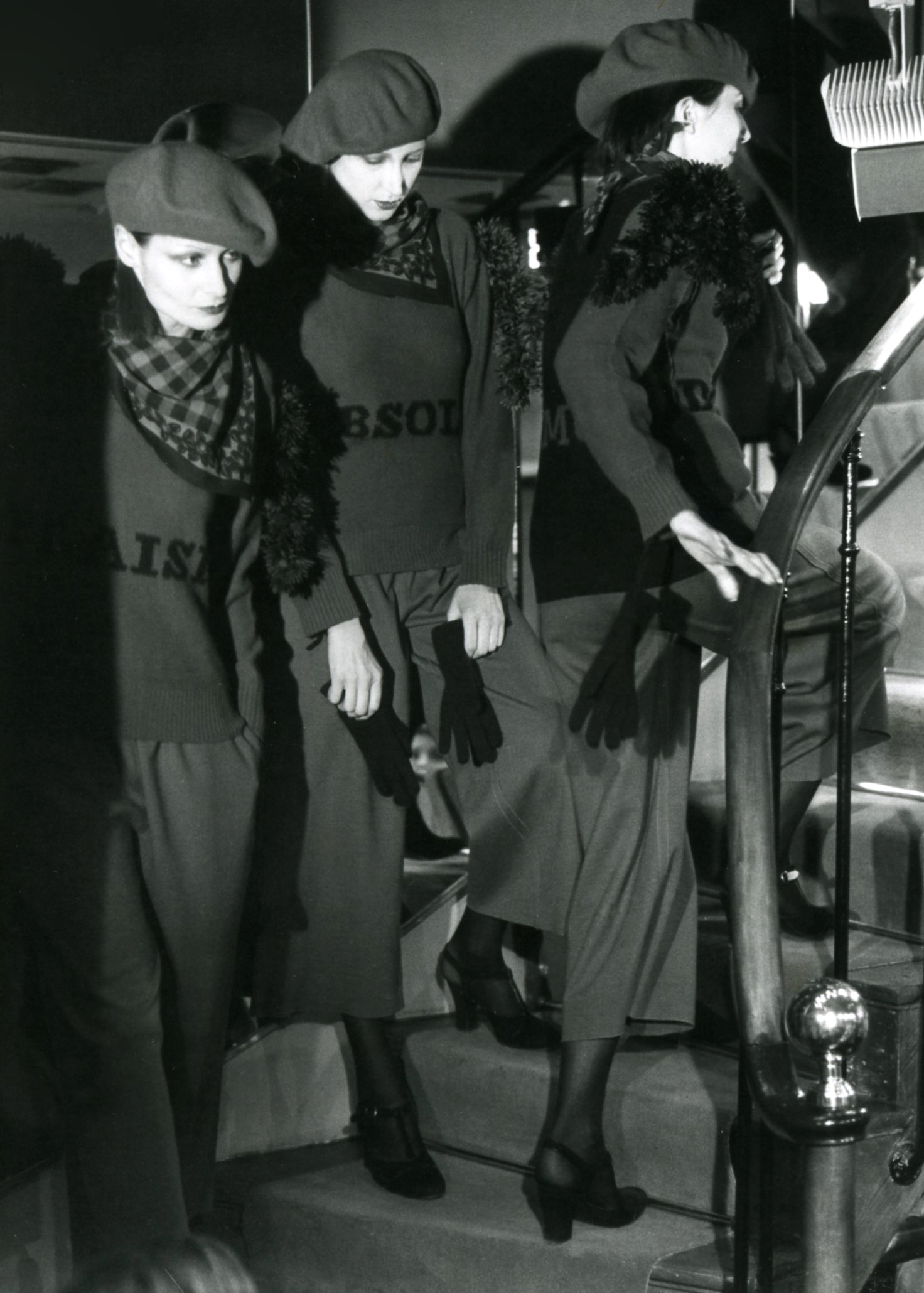 When did you sit for Andy Warhol? You are little changed from that portrait.
Humph! I met him in New York and we had jasmine tea and I asked him, "Don't you want to eat?" and he said, "I am never hungry." And he then asked me to come the following morning to the Factory. He took about 100 Polaroids and then he said, "Could you take off that pullover," and I stayed like that for two hours. I was about 45, back in the 1970s, and we made a couple of portraits. I love meeting artists, people who paint and write. I can spend my whole day with them. I love to write and have written 16 books so far. I am most proud of Et je la voudrais nue. When I was a young girl, my family were all professional people — doctors and even politicians. My sisters are much more serious, too. Fashion was actually something pretty terrible. When I showed my first collection, I was so ashamed for my parents that I gave them seats behind the chimney in the Grand Hotel.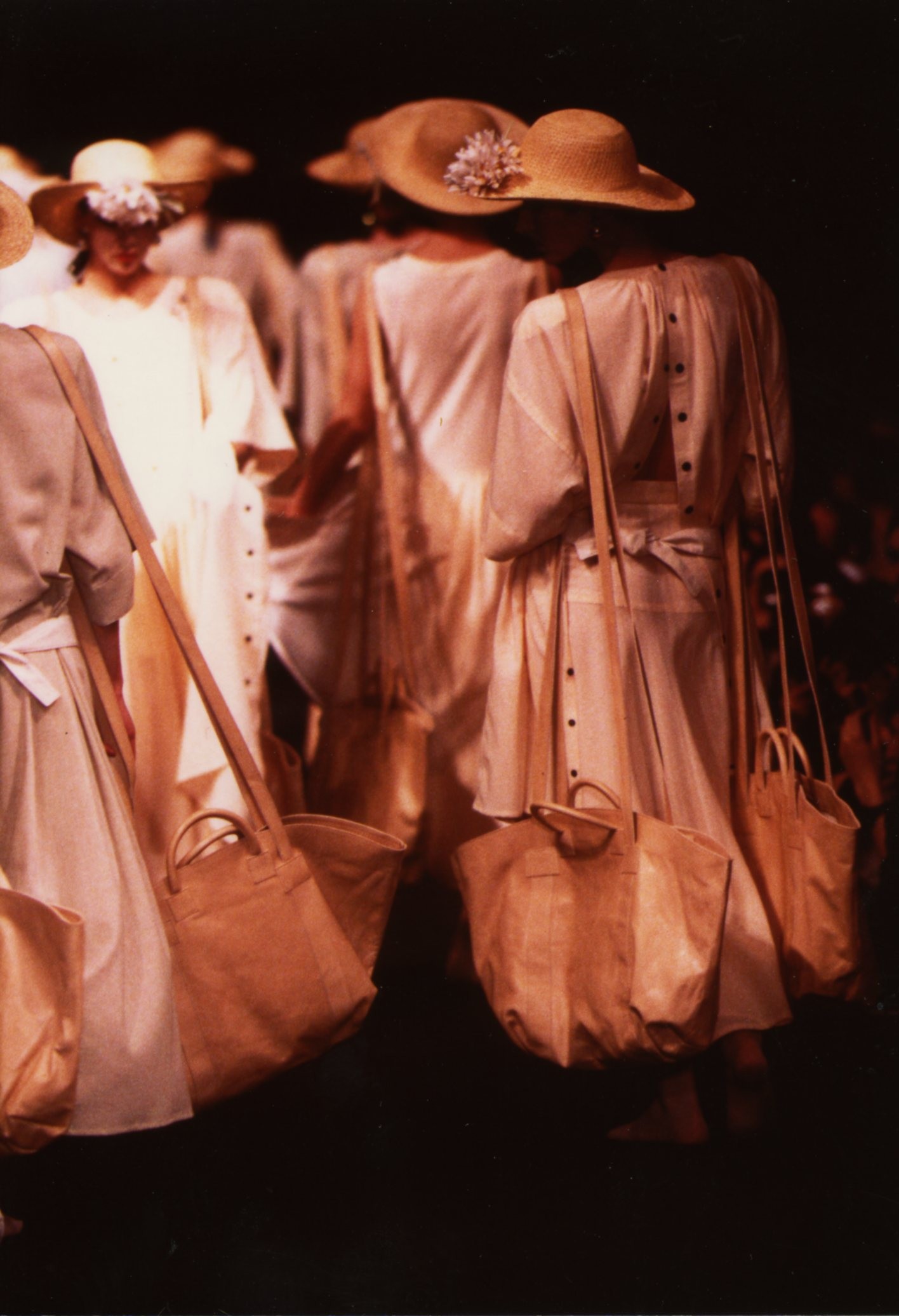 Is it true that you began designing when you were pregnant?
Yes. My first though was I needed a pair of shoes to walk in. and because I wanted to understand what a woman is, how she can be wonderful, how she develops a magnificent air, what it means to be a woman.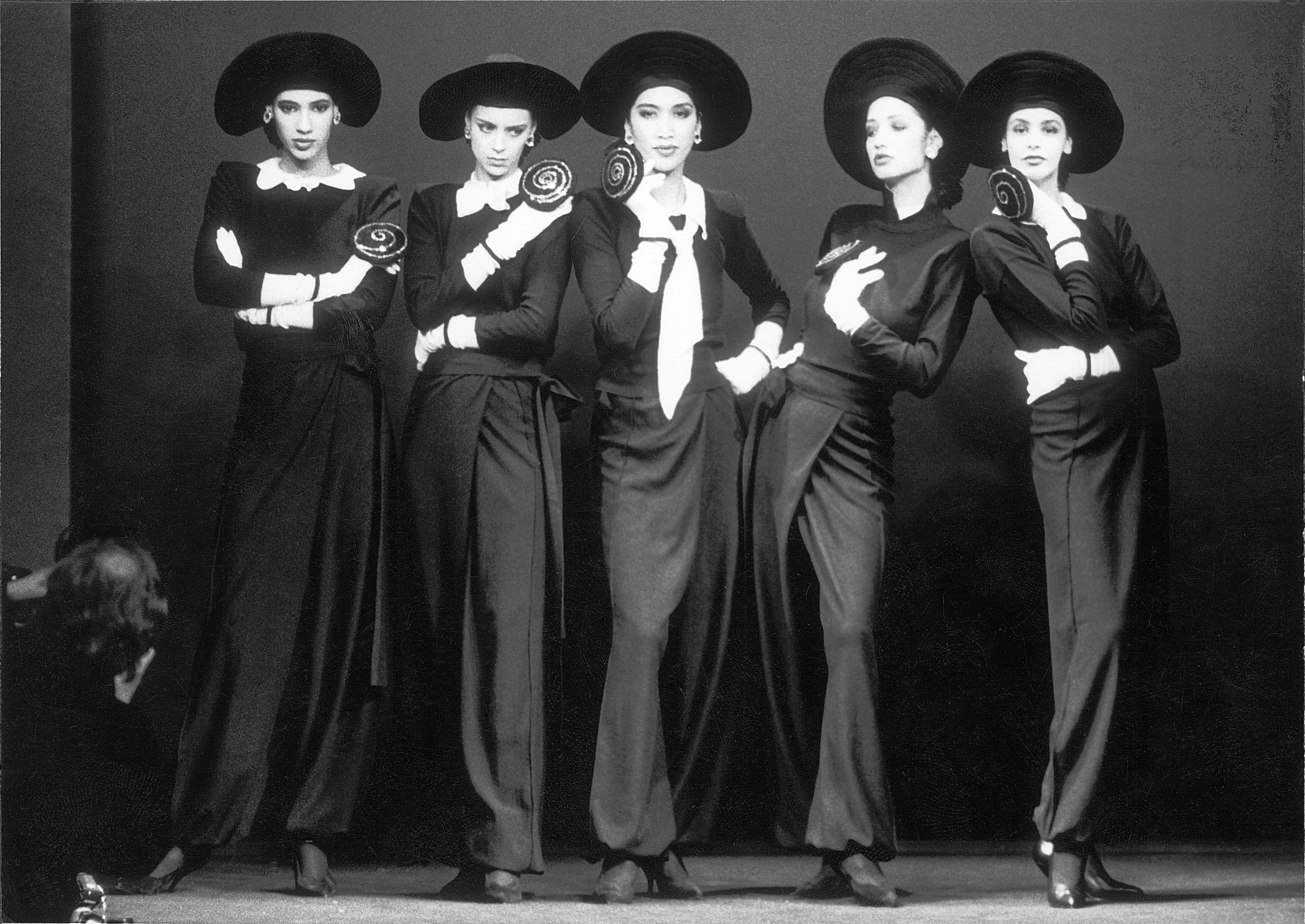 What's your most important contribution to fashion?
I think what I did was important. I believe in me. I am not like some people who are tortured. I know very well what I can do. Though I was never in love with a woman. I prefer men absolutely.
What was the toughest thing about being a woman building a fashion empire?
It was very easy, especially at the beginning. Because everything I made I sold immediately. At a certain moment, I realized I was completely proud of myself.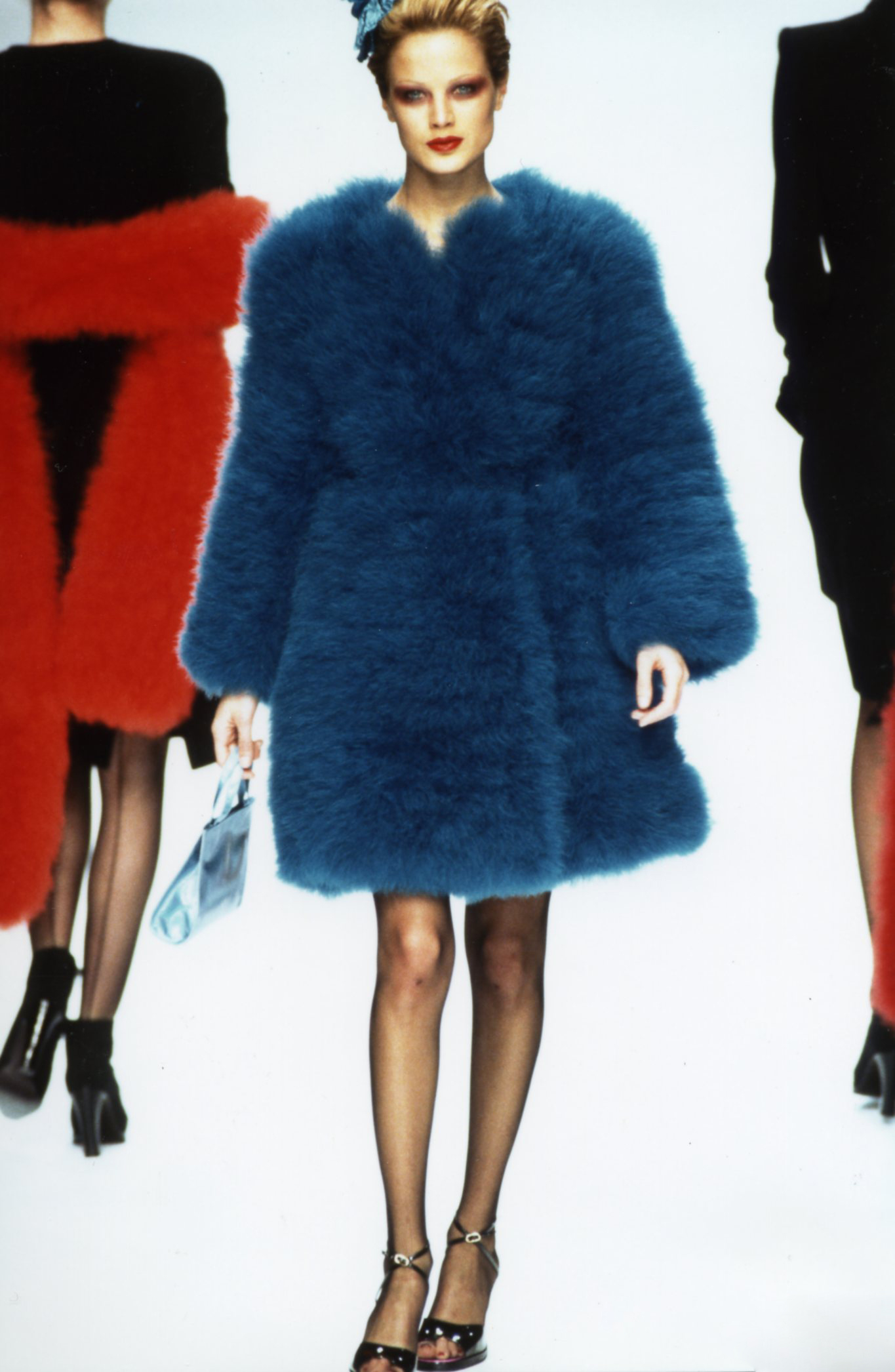 Were you surprised that you became an icon of Paris chic?
Non, pas de tout. I was not calculating, but natural.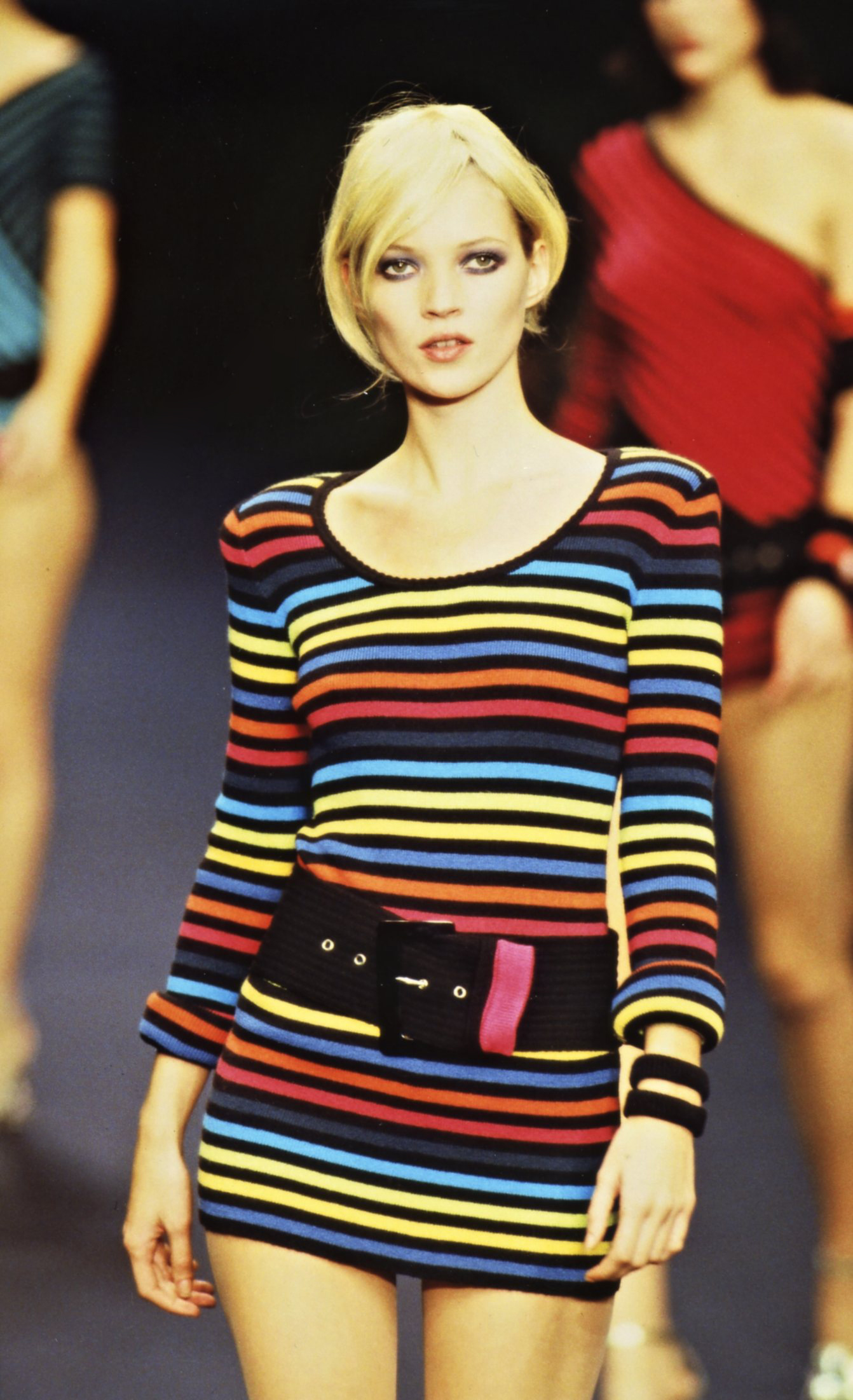 The first shows of yours I saw were in the Cour Carree du Louvre, and I recall being struck by the pride and sense of independence of your models.
I always wanted an independent woman. I dressed women in shorts very early on, which was rare then. I was also the first designer to use writing on clothes. The first words were, "Girls or Boys?" I pretty much always wrote in English. More people can read it!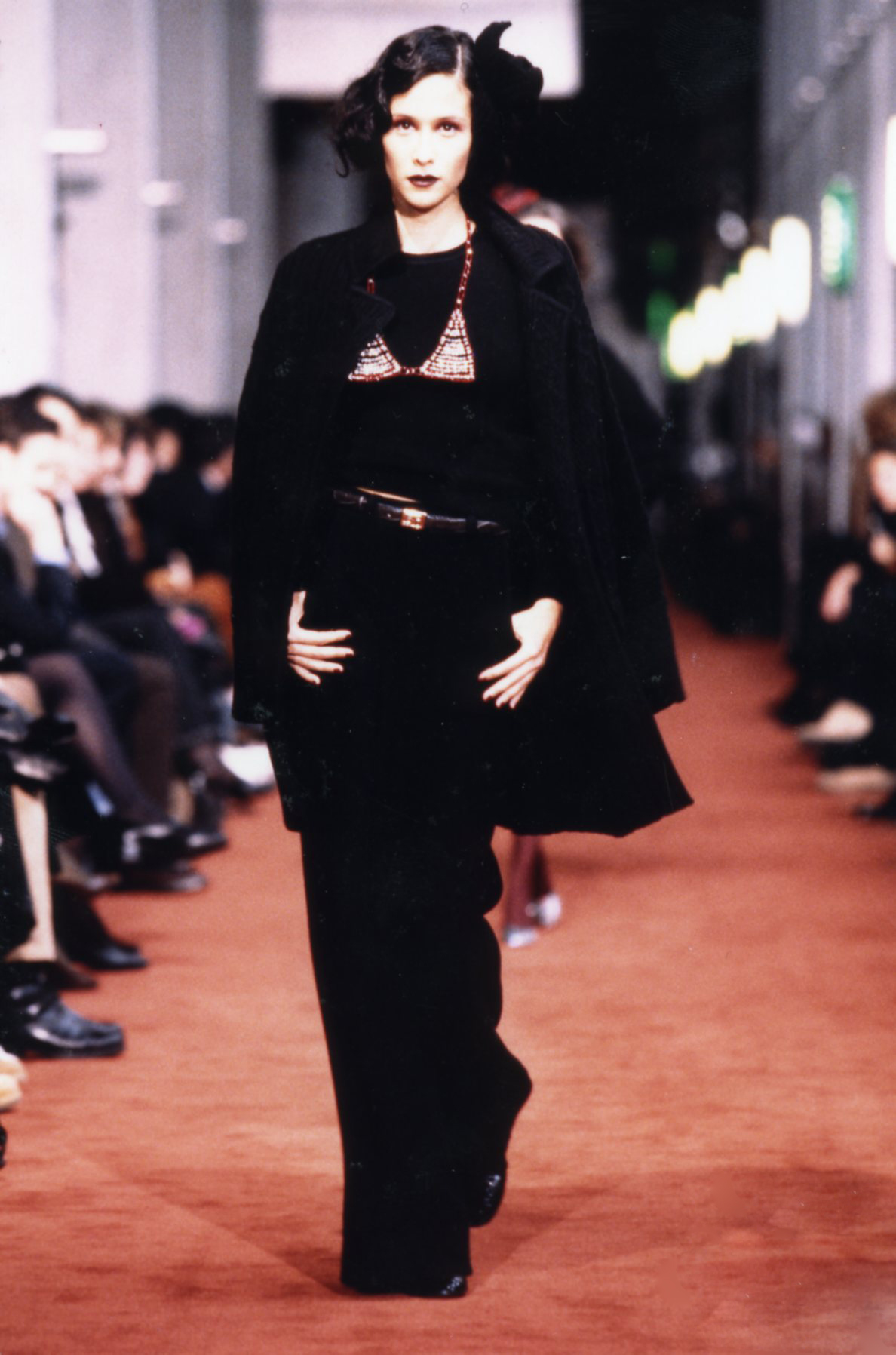 You were a young businesswoman already back in the 1960s. Was it hard to juggle a successful business and a family?

No, because it was what I loved to do. I was lucky, in that I did not have to work. I only began to work after having babies.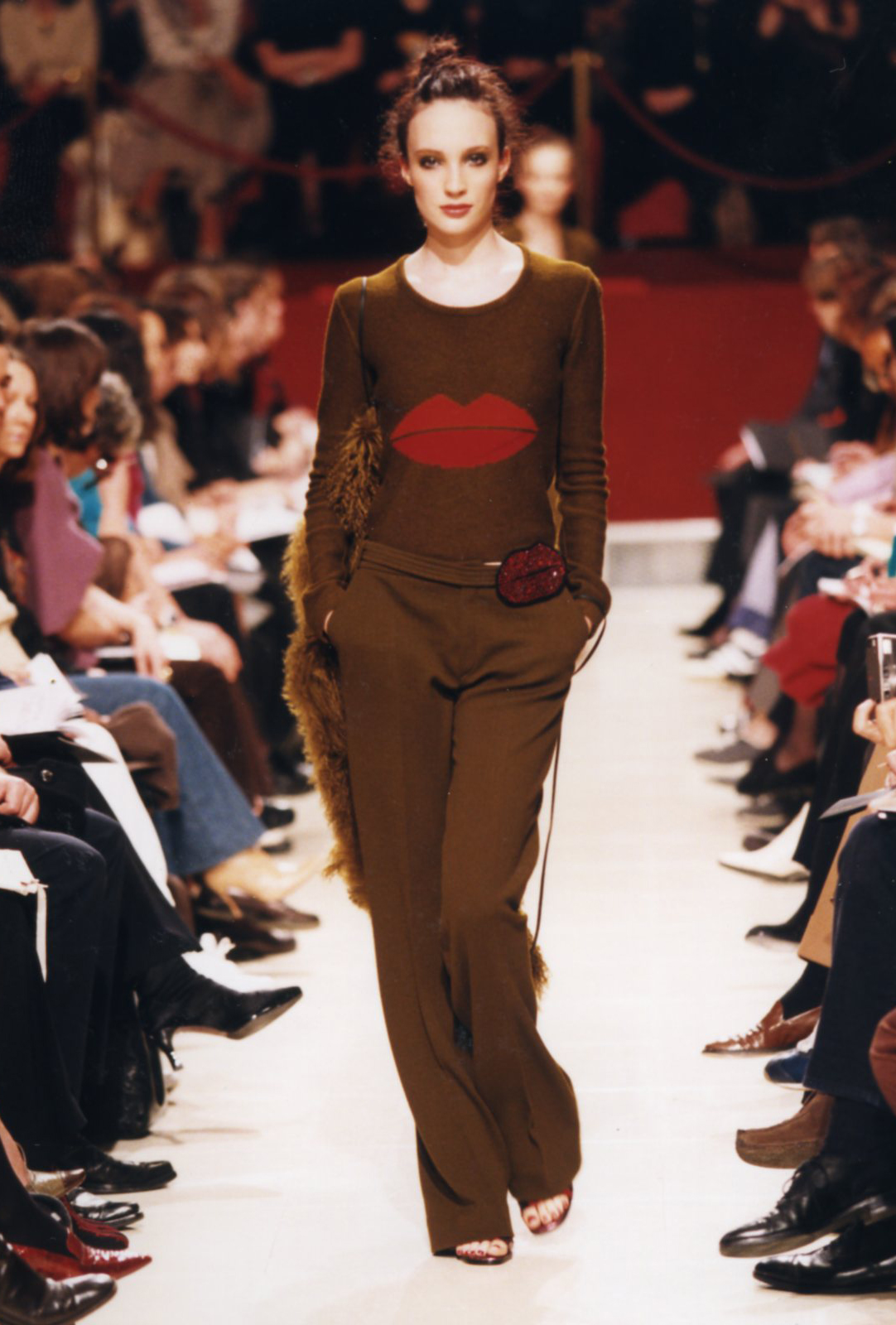 When was the first time you fell in love?
He was older, which made him more fascinating. I was about 16 and he was 20. I fell in love often!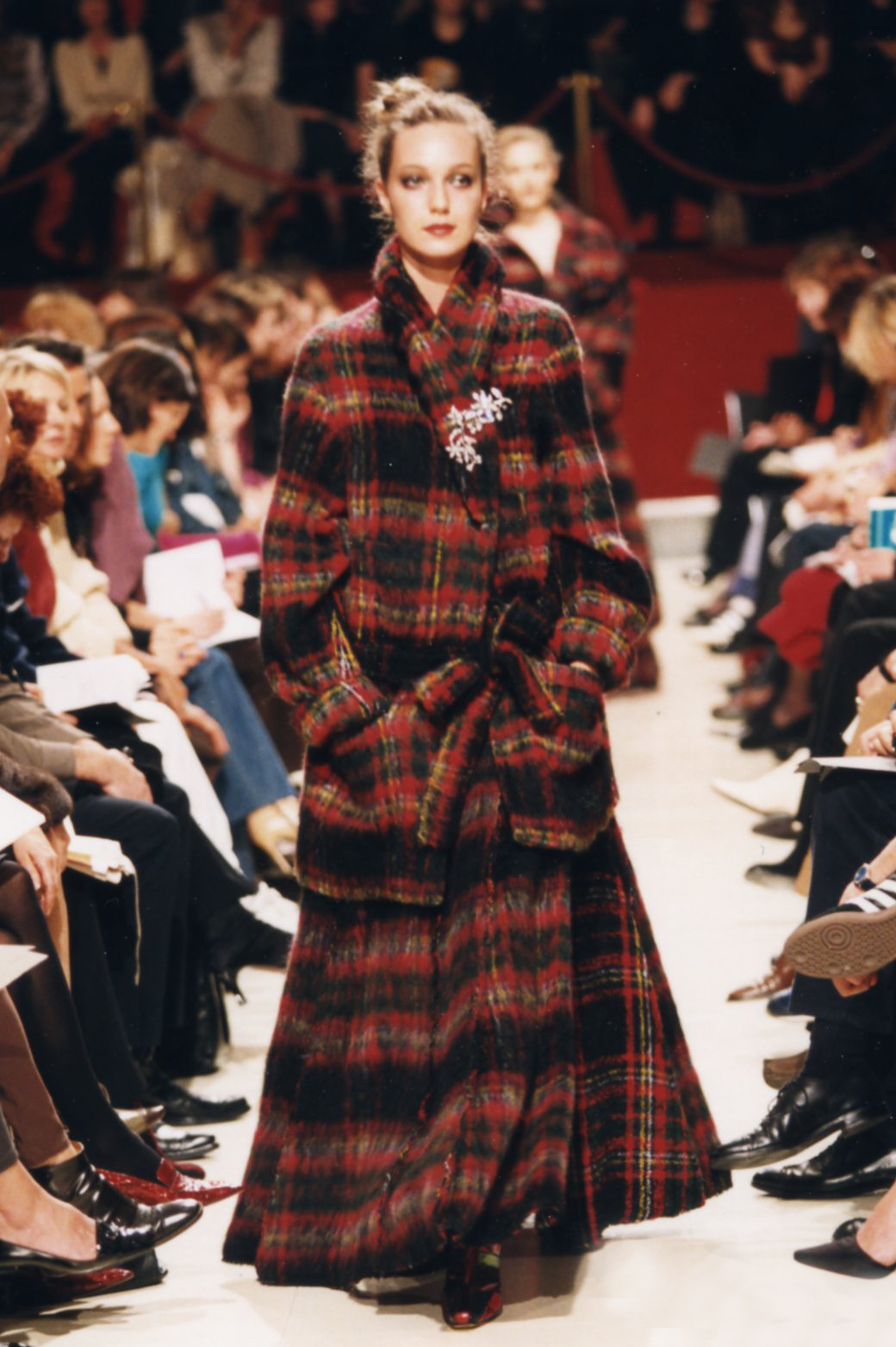 Where did you most enjoy a cocktail?
The first time I arrived in Venice, 40 year ago. I saw a man who yelled out, "Sonia! Sonia! You are sooo welcome,"t and it turned out to be Harry's owner, Signor Cipriani! So that's where I like a cocktail.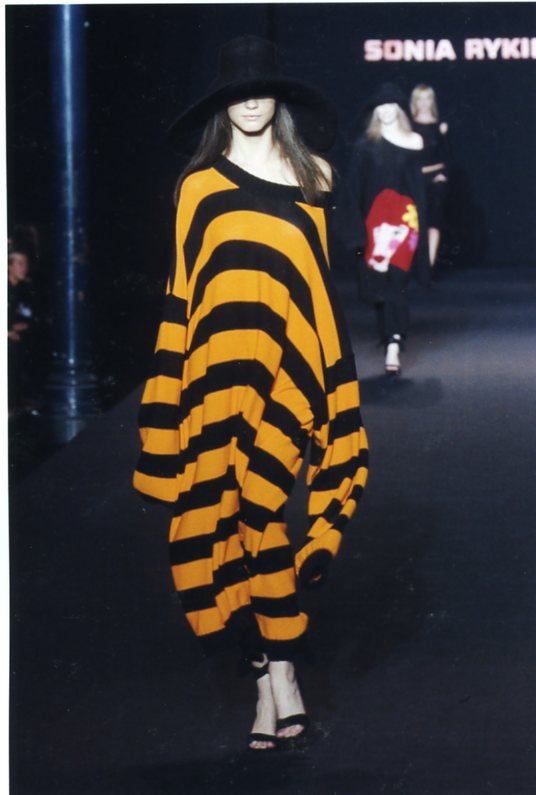 Which designers do you admire?
I respect Jean-Paul Gaultier, and Comme des Garcons, designers whose work adds something new.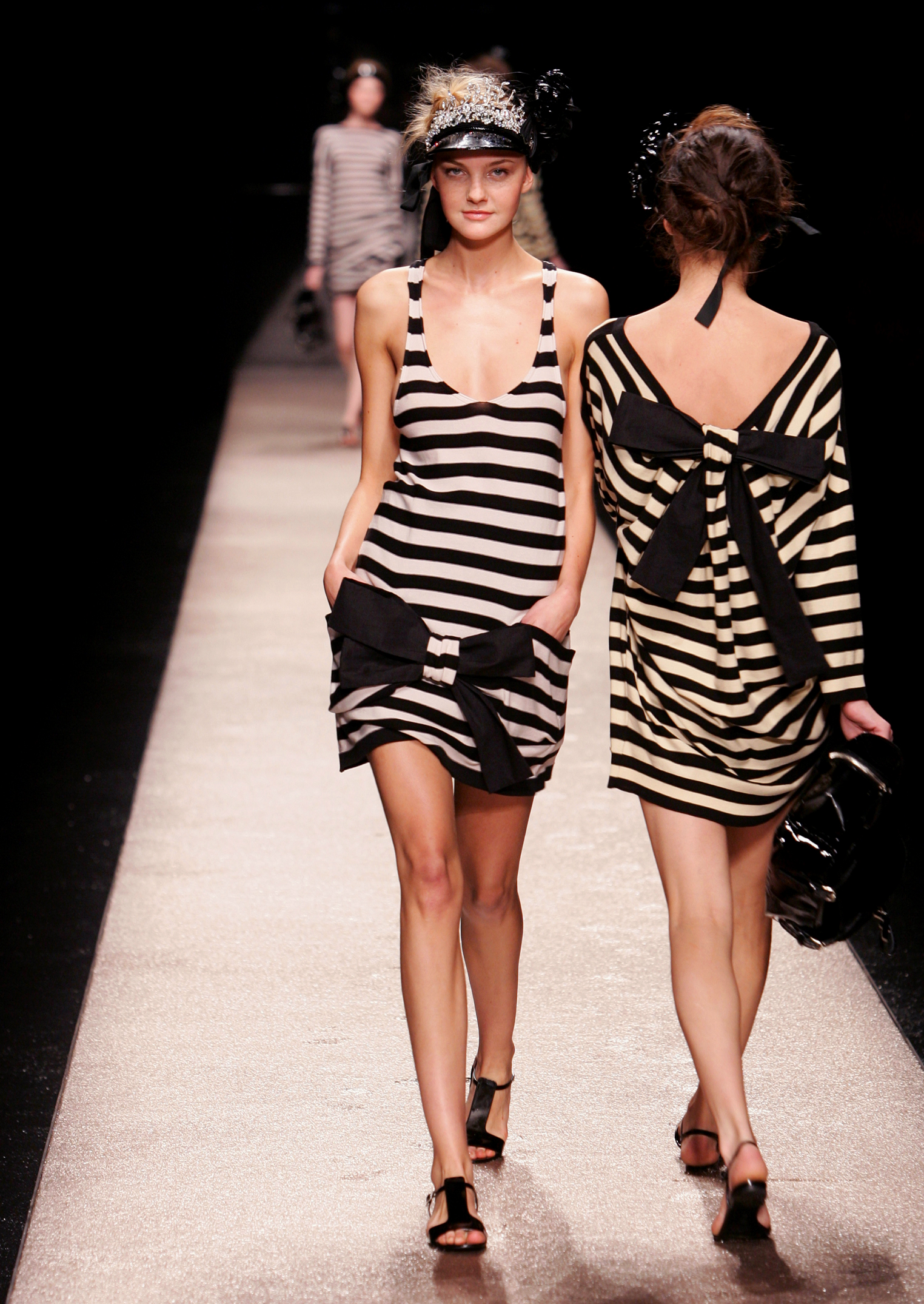 Is fashion art?
Yes! Even if few people think so. It is in the sense that designers with hearts full of ideas want to express something new and beautiful.
What's the role of fashion in France?

At the beginning, I did not have a sense of politics. Later, I understood that you cannot make fashion if you are not a politician, in the sense of knowing what is going on in the world. We designers represent our country.
What advice would you give a young designer starting out?
I'd say follow politics, and what's going on in the world. Fashion is a tributary of one's time. You cannot hide inside a bunker.
What advice did you give your daughter, Nathalie?
She is very brilliant and when we began to work together I saw she could be very good. Now, she is not better than me, but almost.
Do you like the title Queen of Knits?
I think it's a magnificent title! Because it's true — I did bring a unique eye to knitwear. And it sounds nice.
What's your definition of style?
A woman must pass in front of a mirror at least 10 times a day. That way she can decide what is beautiful and what is ugly. And then she can hide the ugly element and elevate what is beautiful. You cannot work that out all by yourself, but with help and experience, any woman can have style.