Lily Gavin's Self-Portraits Play with Physicality and Proportion
The artist conceptualizes and contorts her own form in a new series exclusively for GARAGE Issue 16.
"Right now, I'm making paintings that look like photographs and photographs that look like sculptures," says Lily Gavin, whose self-portraits started as images of her 21-year-old self, taken by a friend. When she rediscovered the photos last year, they immediately felt unfamiliar. She decided to distort them, "shifting the energy or reality of them to discover some kind of truth," she says. Wielding the same social media applications people use to alter themselves on a daily basis, Gavin searched for an inverted standard, the state at which the portraits would feel by her own hand.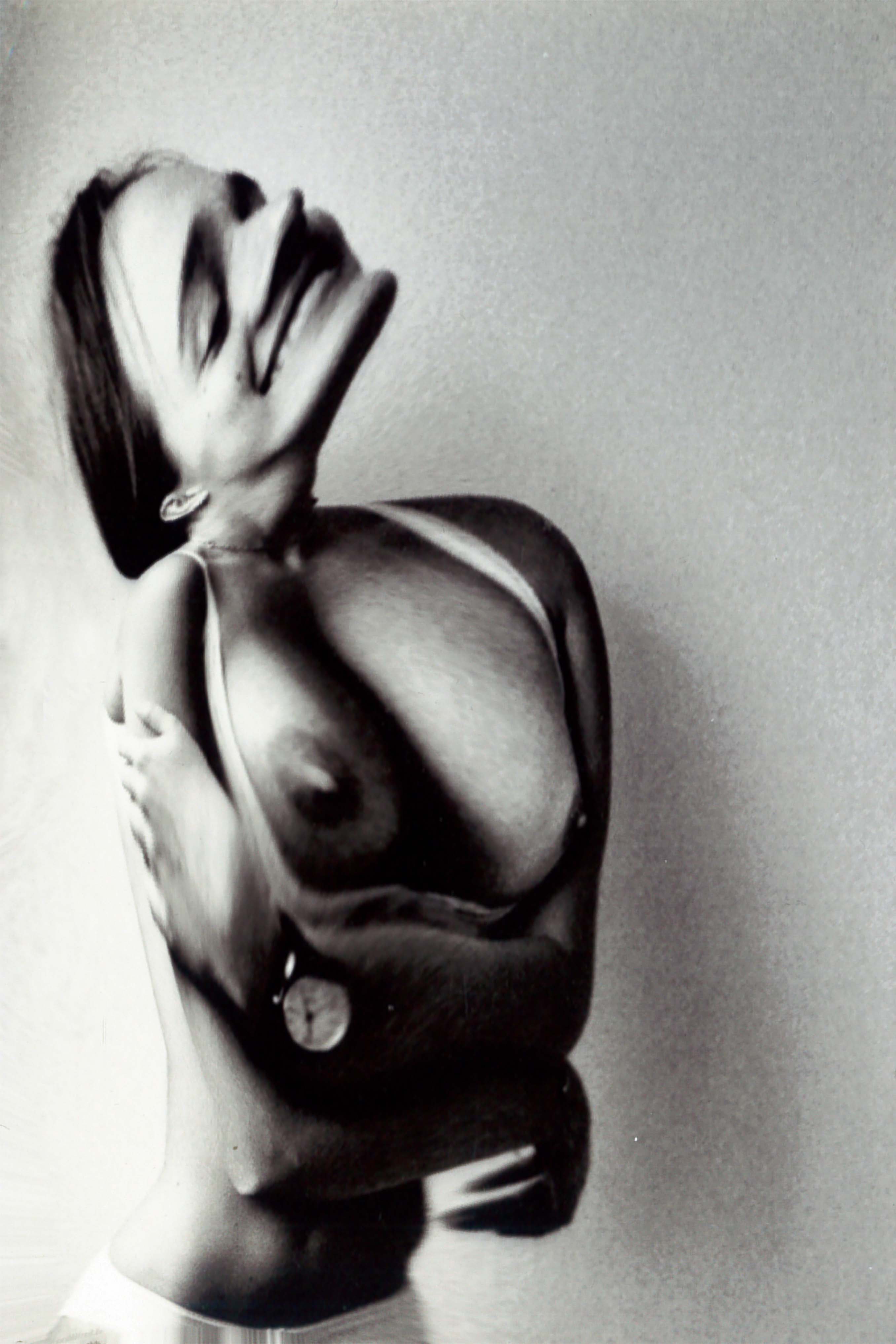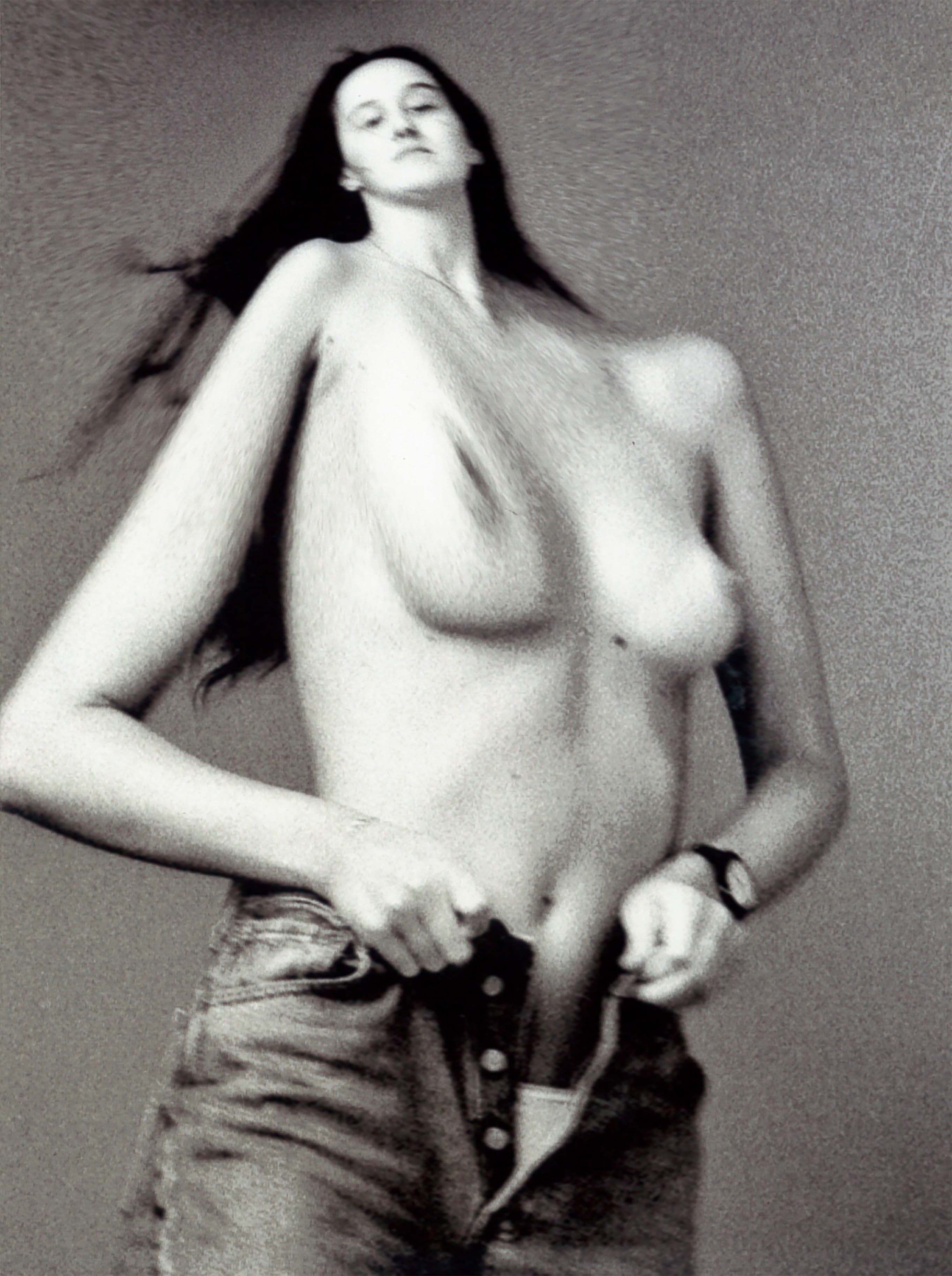 The classic, all-American black-and-whites—candid yet conforming, bare skin against crisp denim—become morphed, like lurching into a memory. Ballooned and pinched, the portraits are more self-inflicted than self-captured. "Unlike paintings and sculptures, with photography, there's the sense that you can trust what you're seeing by the nature of the medium—but really, images always create realities," she says. "They don't reflect them." Gavin, 23, was a recent graduate of Bard College when she began her career by capturing another artist's fictional reality: shooting still photographs on the set of At Eternity's Gate, Julian Schnabel's biographical drama about Vincent van Gogh, starring Willem Dafoe. Gavin met Schnabel when she was 13 through his sons, and she maintained correspondence with him about process and shared her work. When she heard about the film, "I reached out and told him very bluntly that I would really like to be the stills photographer on set," she says. After some convincing, Gavin flew to Paris to shoot and brought all the cameras she had. It was a promising beginning. "From that day on, the only real instructions I got was shoot everything." She took them to heart, capturing every extra, every set, and even every bench. Maja Hoffmann saw scans of the photographs and called Gavin for a meeting. Six months later, she had a solo exhibition at the LUMA Foundation in Arles during the Rencontres international photography festival. Images always create realities.