Photographed by Ryan Allan. Styled by Juliann McCandless.
Get Into Foo and Foo's Chaotic Goods
The designer's latest drop for SS19 is influenced by outsider art.
Photographed by Ryan Allan. Styled by Juliann McCandless.
The name of Elizabeth Hilfiger's apparel brand, Foo + Foo, was inspired by a children's poem. "Little Bunny Foo Foo" is the rollercoaster tale of a rabbit who is cursed when he fails to listen to his fairy godmother, cursed forever to live as something called a Goon. The bedtime story is also the source of Hilfiger's family nickname, Foo, so it's no surprise she shares similar issues with authority. "I feel people in fashion take fashion really seriously," she says, " and I'm not just really buying into that."
Launched two years ago, Foo + Foo is grounded in the notion that play is just an important as work. Her designs—mostly basic streetwear items made unique through small idiosyncratic alterations—channel the innocent creative energy of a school-kid scribbling on their sneakers, or adorning a hoodie with safety pins, marking the object as unmistakably theirs. "I just always get really bored in everyday life and I just like to kind of fidget and play with stuff, like change the way my hoodie is fitting or my tee-shirt is fitting. Whether it's kind of like tying a knot in a weird way or hemming it in a weird way. Then I was like, I can make clothes that can do that."

Born in Greenwich, Connecticut, Hilfiger grew up a self-described tomboy, suffocated by the WASP-y expectations of her hometown. After graduating from the Upper East Side's Sacred Heart, she enrolled at RISD to study art before moving out west. In Los Angeles—where her pieces are currently made–she forged her own fashion path, making patterns for Zoe Latta of Eckhaus Latta and planting the seeds for something of her own.

Six collections in—"SS19" dropped this month—she is running a website that functions as both an e-commerce destination and a digital marketplace selling artworks by friends she hopes to support. The about page reads: "Foo loves clothes, but really doesn't care about them. It has been a lifelong dream for Foo to create a digital platform that involves fashion, but does not revolve around it." It is fitting that the theme of this season's drop was the Art Brut movement, formed by artists like Jean Dubuffet and Andre Breton, who were interested in "pure and authentic creative impulses" of those at the margins of society, untaught and unhampered by external pressures or validation. Even the design of her site connects to her mission of play– in the top right hand corner of the webpage, a ticking clock keeps track, down to the very second, of the time you've spent on the site. It's an invitation to leave, to get up and out, to do anything but shop.

We spoke to Hilfiger about her vision for building a brand, the inspiration behind her latest drop, and her feelings on designing in a male-dominated streetwear space.
What is your all encompassing vision for and how has that vision changed since you've started?
I see Foo+Foo as like a kind of vehicle for constant collaboration and just, playfulness. It's kind of inherent in everything that we do. The clothes are interactive and there's always a lot of collaborative energy.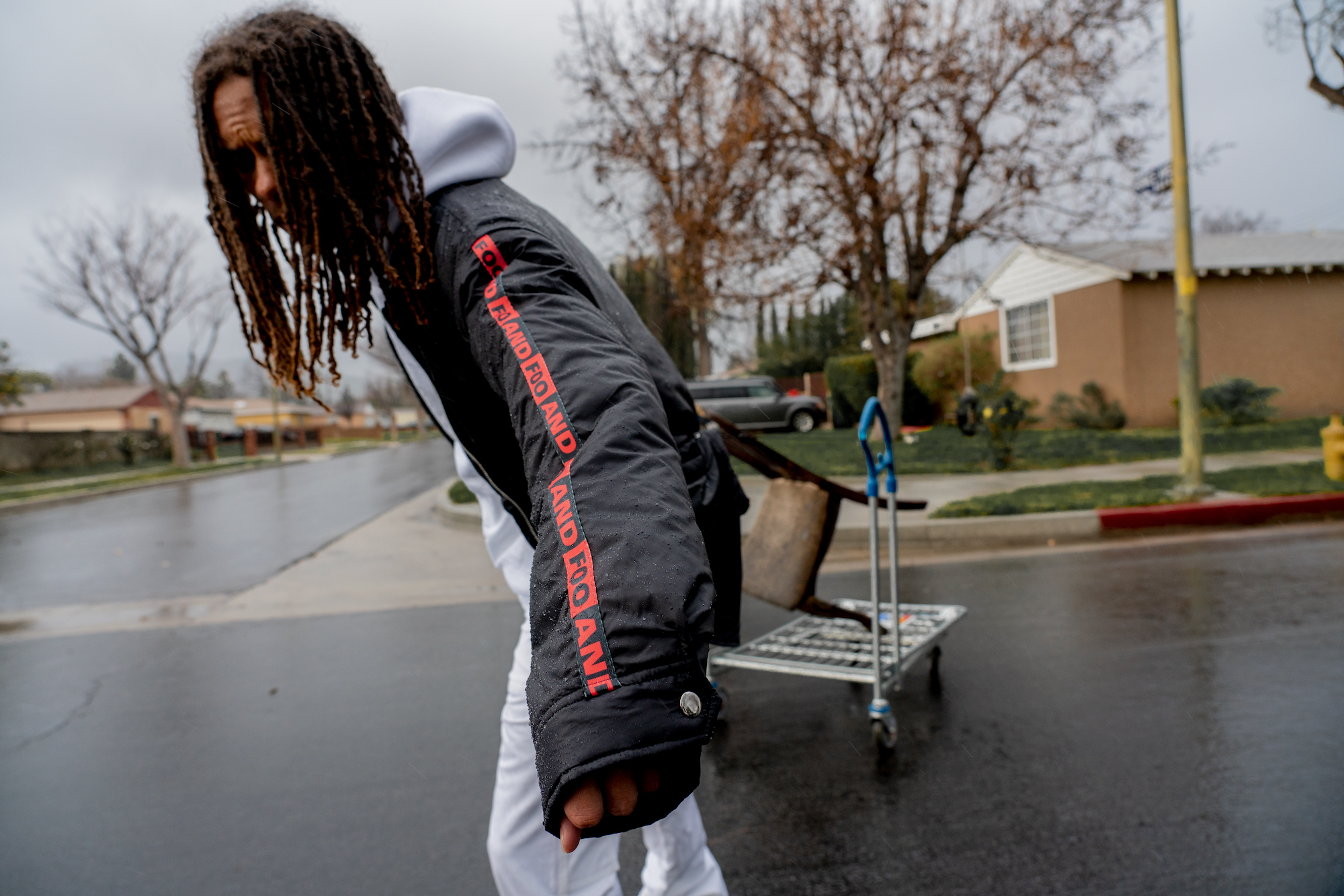 What's up with the SS19 collection?
It's inspired by the art brut movement. It's about outsider artists. I was interested in these drawings that are completely out of perspective and kind of very hand made. It's not perfect. I feel like no one does that for street wear. Kind of naïve and juvenile.
Tell me more about how art plays a role in your vision.
I went to R.I.S.D., and I have a bunch of friends that are artists so when I launched we put a bunch work on the website just because I didn't want it just to be a fashion brand. Really it's just the soul of the brand and the clothes. We invite the wearer to question and feel and interact. It's kind of like the clothes are sculptures. I mean, that's kind of silly... I don't take myself that seriously.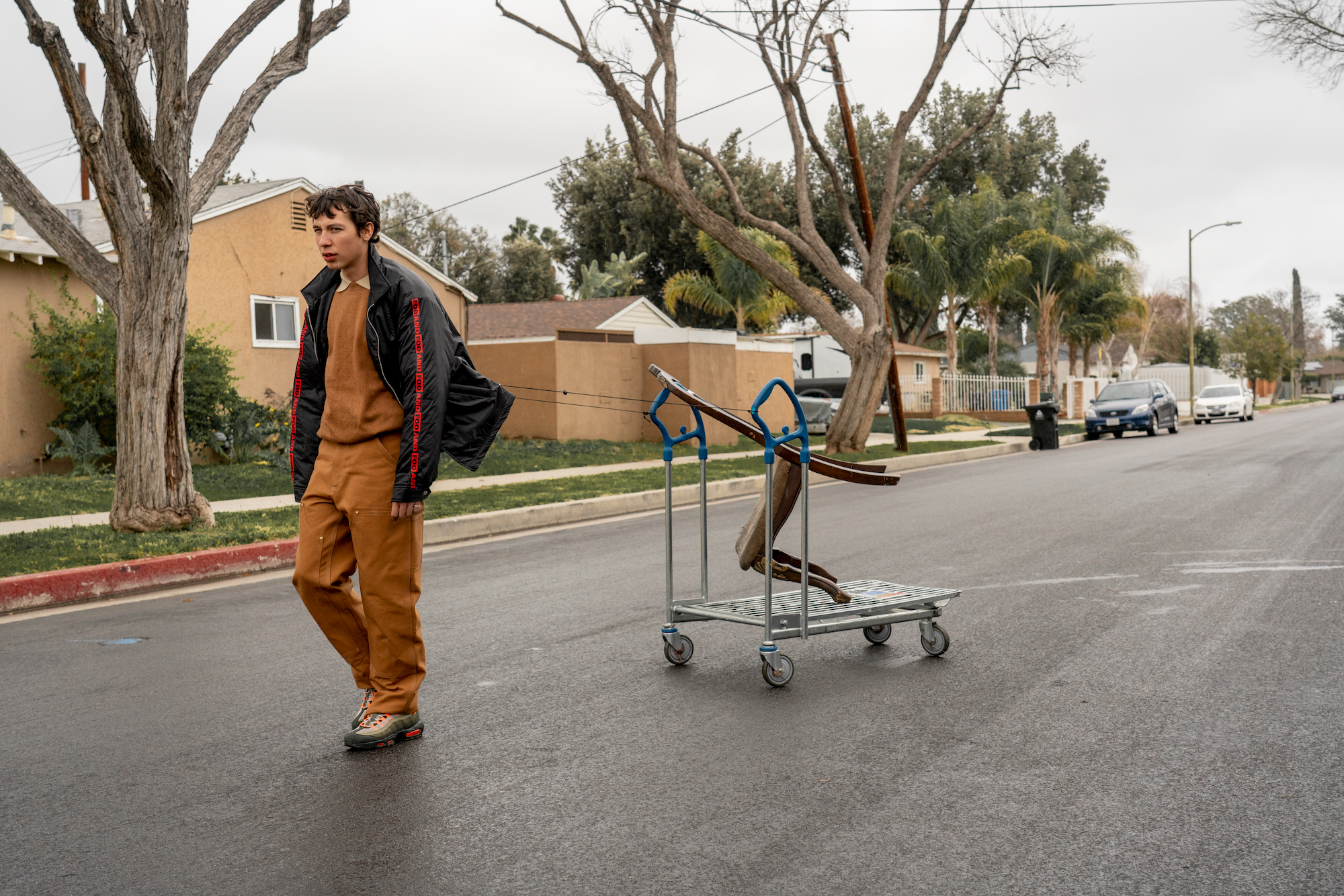 Do you ever think about being a female in a male dominated street wear space, and is that something that goes into your work or your practice?
I don't really think about it honestly. The brand is just for everyone. sometimes really confusing to me how the fashion system is split between men and women's. I have to say I'm a menswear brand, when really I'm unisex. A lot of girls wear my brand, but so do guys. I mean, what even is [that distinction] any more? Ultimately the brand's not about men or women, but we're just about people in general and just the basic human need to be comfortable and to be interested. It's like, the clothes will maybe spark thoughts. Maybe you see art brut and then Google it and then it's like, "Oh, I learned something new today."