We Need to Talk About the Backpacks Wearing Wigs at Vetements
...and, yes, of course they were inspired by the Darkweb.
No one does novelty like Vetements. It's why editors like me giggled with delight when the brand's Fall/Winter 2019 presentation, their return to the official calendar, opened with a Steve Jobs look-alike and closed with an almost funerary procession of "antisocial" teens, heads lowered as if mid-group chat or ritualistic prayer. The big V appears to back in business, showcasing a collection with the same unmistakable intention to comment on the politics of presentation, challenge (or revel in?) the sinister underbelly of the world we live in, and excavate the commonalities between dominant and counterculture in ways that we've all come to expect and respect.
Bottom line: this collection was sick.
Everything about the styling evoked that weird but undeniably cool hacker girl who dresses with one eye towards anonymity and the other trained on anarchy, and that's a dichotomy I can get behind. For Demna Gvasalia, the brand's fearless leader, it all started with an exploration of the Internet, particularly what lurks within the Darknet. The further he mined, the grimier, and uglier things got; and the same can be said of the clothing he showed. For me, the pièce de résistance were the ugly-good accessories especially the geeked-out, screwed up, Jansport-style backpacks sporting neon bobbles, key chains, teddy-bear charms, sinister sketches, and long strands of stringy synthetic hair extensions.
Wow.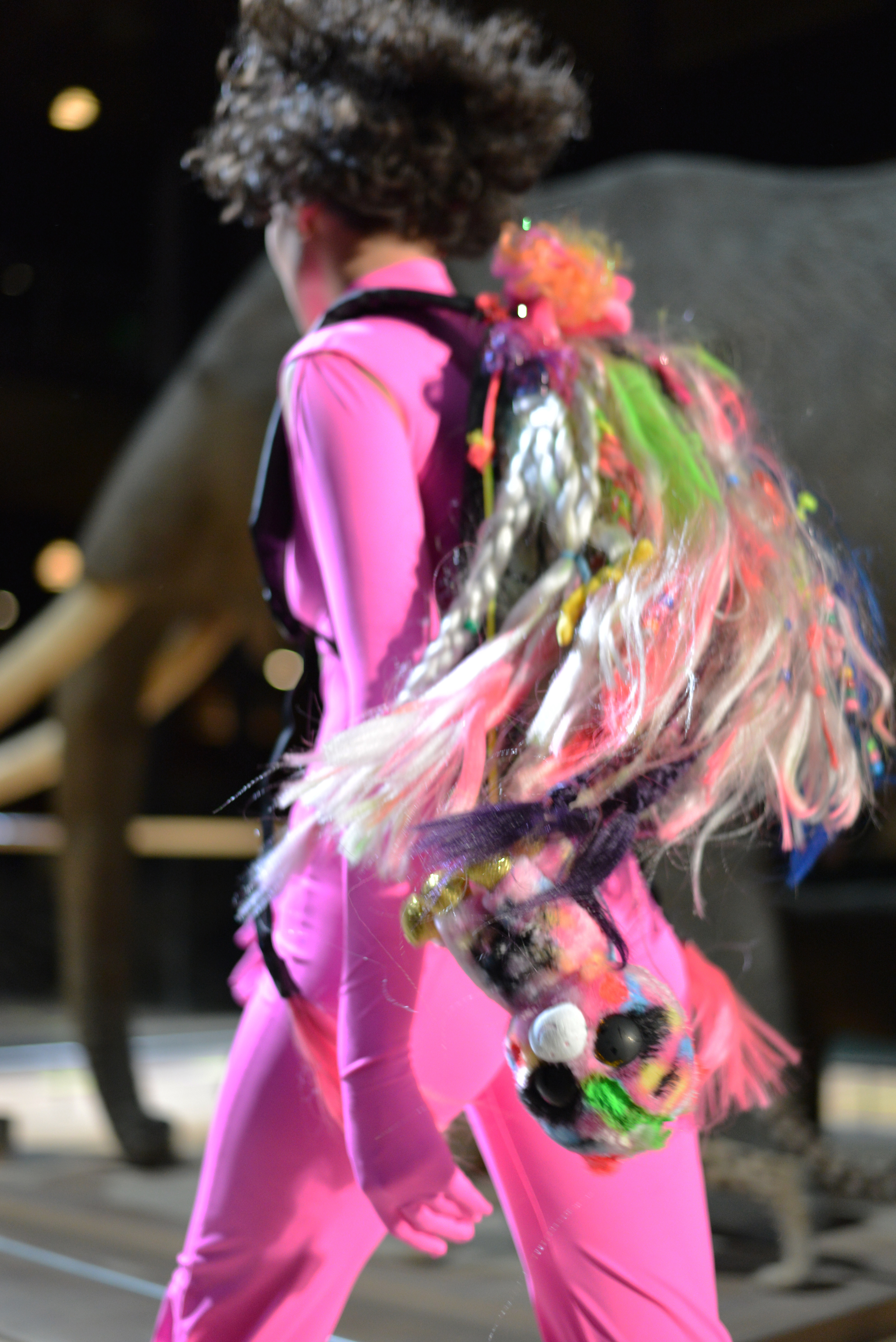 As it turns out, one part troll-doll, one part Nina Beier sculpture, and a dash of Bronie-wannabe yields my exact aesthetic and bless Gvasalia for revealing that fact. Over-adornment is my favorite hallmark of adolescence, and I relish in the need to always be adding more, more, more. Does your tongue or toe need a ring? No. Does your backpack need a weave? Definitely not. But in an increasingly homogenized world, driven by the vanity politics of social media, the never-ending quest for individuality and a sense of identity remains as urgent as ever. Long live the nerd-punk rebellion!