The New Museum's "Trigger" Offers a Warning—and Free Hugs
New Museum curator Johanna Burton's engaging mix of artistic takes on gender represents an agile approach to pushing for change.
The word trigger has, over the past dozen years, achieved an unfortunate currency in both pop culture and academia. It's most popular among hypersensitive neoliberals capable of taking offense at anything from Kylie Jenner's alleged pregnancy to Chanel ballet flats. Despite the occasional legitimate use in the context of, say, PTSD, the term is now most often used as a spoiler alert for the histrionic upset of a coddled individual whose political correctness is eclipsed only by his or her victim mentality. Fortunately, most of the forty-odd artists (and most of them are rather odd) whose work features in Trigger: Gender as a Tool and as a Weapon at the New Museum appear fairly indifferent to making sense as such.

For the most part, the sensibilities of Trigger artists are born of a famously cool alma mater at which cabaret performer, visual artist, and writer Justin Vivian Bond claims to have received an education: The School of Hard Knocks. In that regard, the contributors assembled by curator Johanna Burton demonstrate a pretty thick collective skin. As the femme black and Latina/o/x neon-loving, ballroom-inspired collective House of Ladosha, represented here by a video, T-shirts, and a press release, articulates in a statement that could function as a manifesto for the entire show: "In the House of Ladosha, Medusa wears shades." Her ensemble is "part couture and part coat of arms."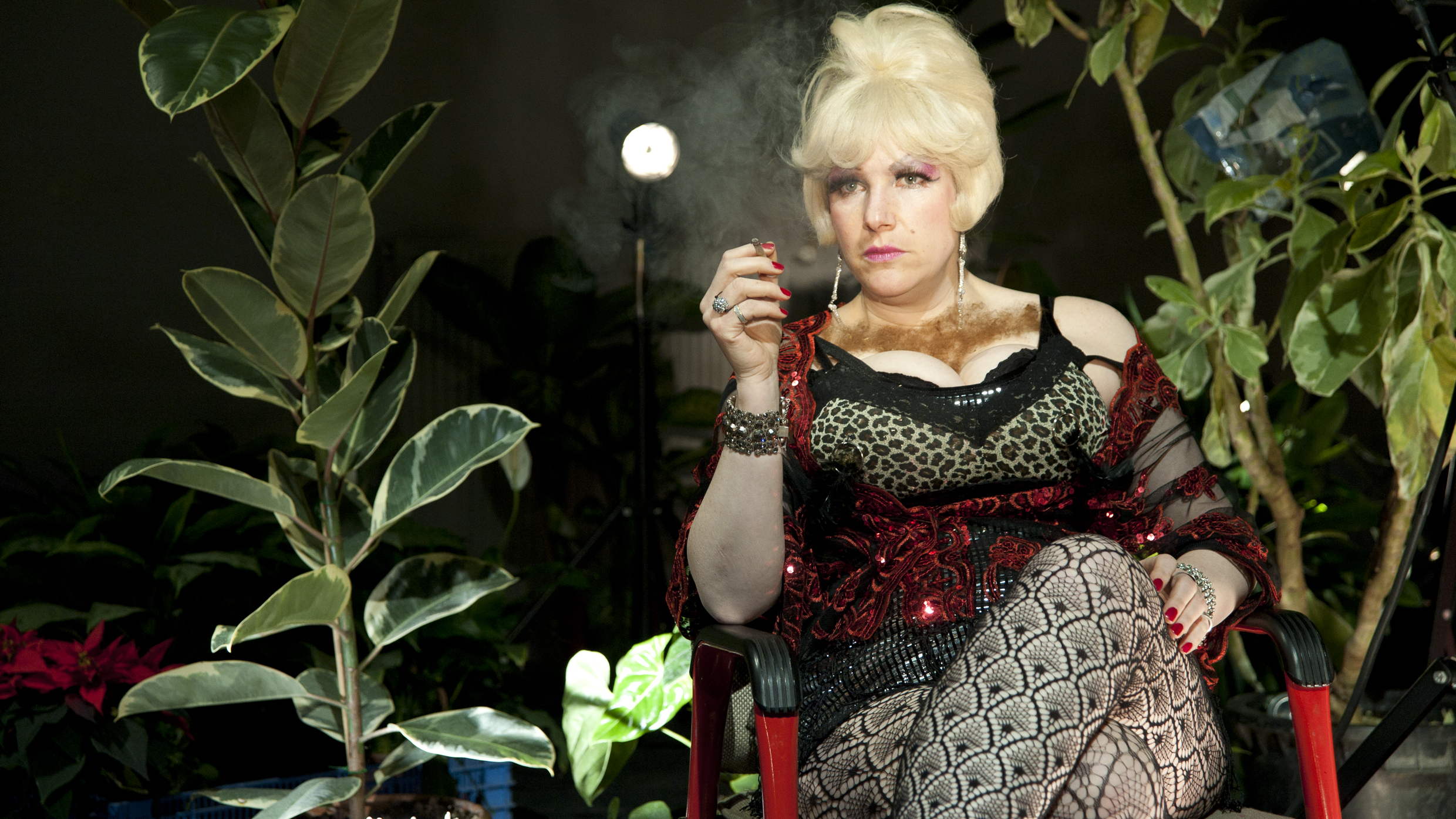 Or, as Fred Moten, a professor of performance studies at NYU and participant in a roundtable discussion of the show says, regarding the impulse driving Trigger as a whole, "So, we came here to tear shit up, you know? Including ourselves. We came to fail." The brand of failing to which Moten refers, however, has mainly to do with not caring if success is achieved by conventional benchmarks, as opposed to the kind of flat-out failing that keeps people out of institutions such as the New Museum. (At forty years young, the place has the hard-won wherewithal to legitimize contemporary art.)

Candice Lin, for her part in Trigger, beguiles with several artworks evocative of wunderkammern. One collage incorporates a dried plant, a plastic baggie of yellow powder, and an illustration resembling a fiddlehead fern, with the riveting caption: "A detail of the female penis of the Brazilian insect Neotrogla, with which she pierces the male and extracts sperm and nutrients for matings lasting up to 70 hours." Another collage, Minimizing Males (2015), includes a description of lactating males and a factoid: Aristotle considered cheese made from the milk of male goats auspicious. Lin's Sycorax's Collections (Happiness) (2012) is an elaborate etching with watercolor named after the witch in Shakespeare's The Tempest. It depicts a Kali-esque woman in a loincloth, cats perched on her head and shoulders. Talismanic objects resembling vaginas hang from her body as possible ingredients in a potion she seems about to mix up.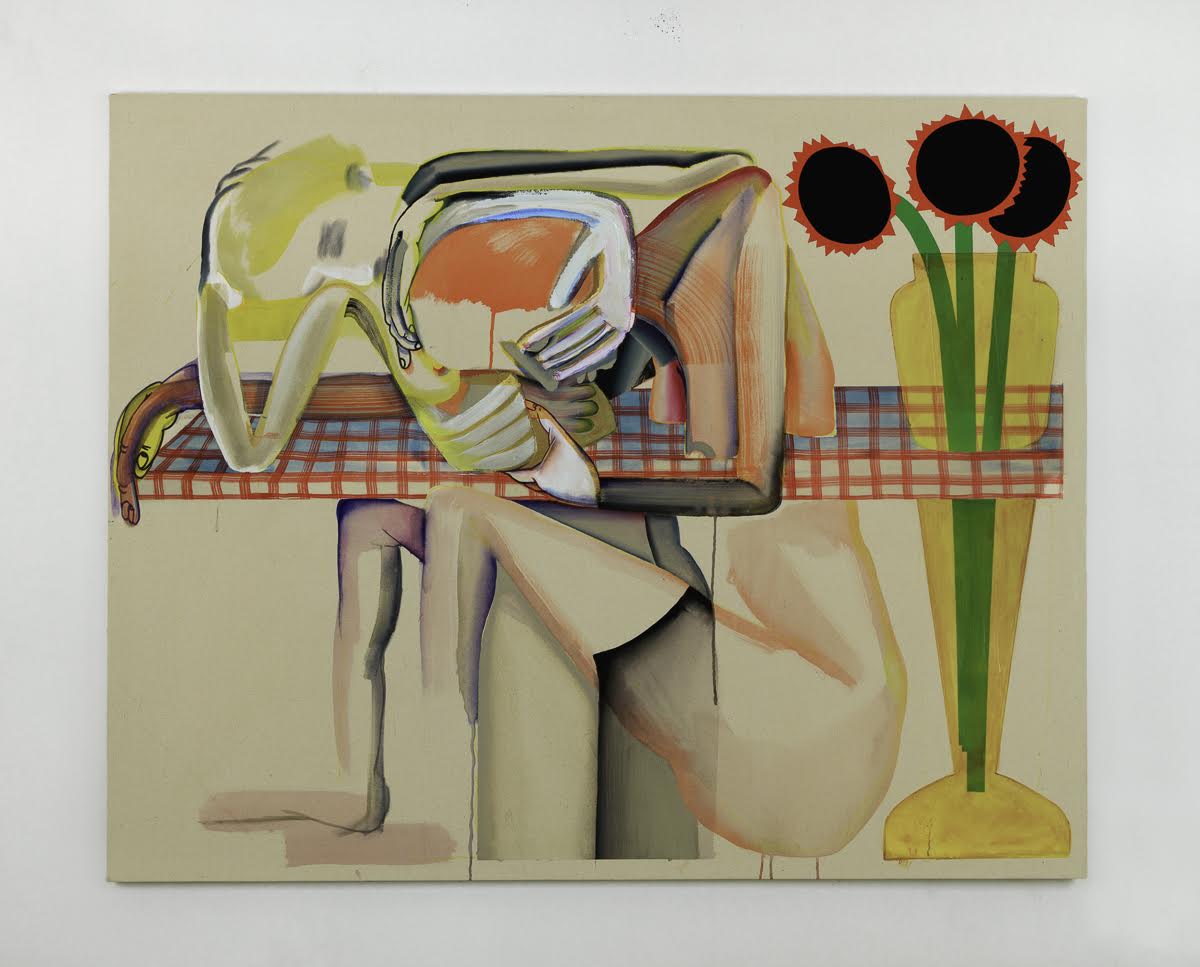 Lin's power-collecting of specimens and species is echoed in the work of Nayland Blake. For this exhibition, the strikingly bearded Blake—who's famously appeared in his own work variously coated in cake frosting and dressed as a bunny—here introduced a new life-size costume for a "fursona" he calls Gnomen (short for "gnomenclature," he says). The Gnomen, a hybrid bear/bison with devilish horns and a septum piercing like the artist's own, is the subject of a series of paintings and drawings that are at once kinky and kitchy. Blake dons his Gnomen getup in person periodically throughout the show, offering visitors free hugs.

Fragmented bodies and partial views inform the work of several artists who practice a winning combination of figuration, abstraction, and gender indeterminacy. Christina Quarles, for one, deftly combines brushy and hard-edged paint application in pastel acrylic compositions of twisting and fragmented figures. Her evocative titles add to the haptic, mildly confusing appeal of her canvases. We Gunna Spite Our Noses Right Offa Our Faces (2017) shows two impassive seated nudes facing one another. One torques an arm in an impossible position to smash the face of the other, as though chopping off (her?) nose with (her?) fingers.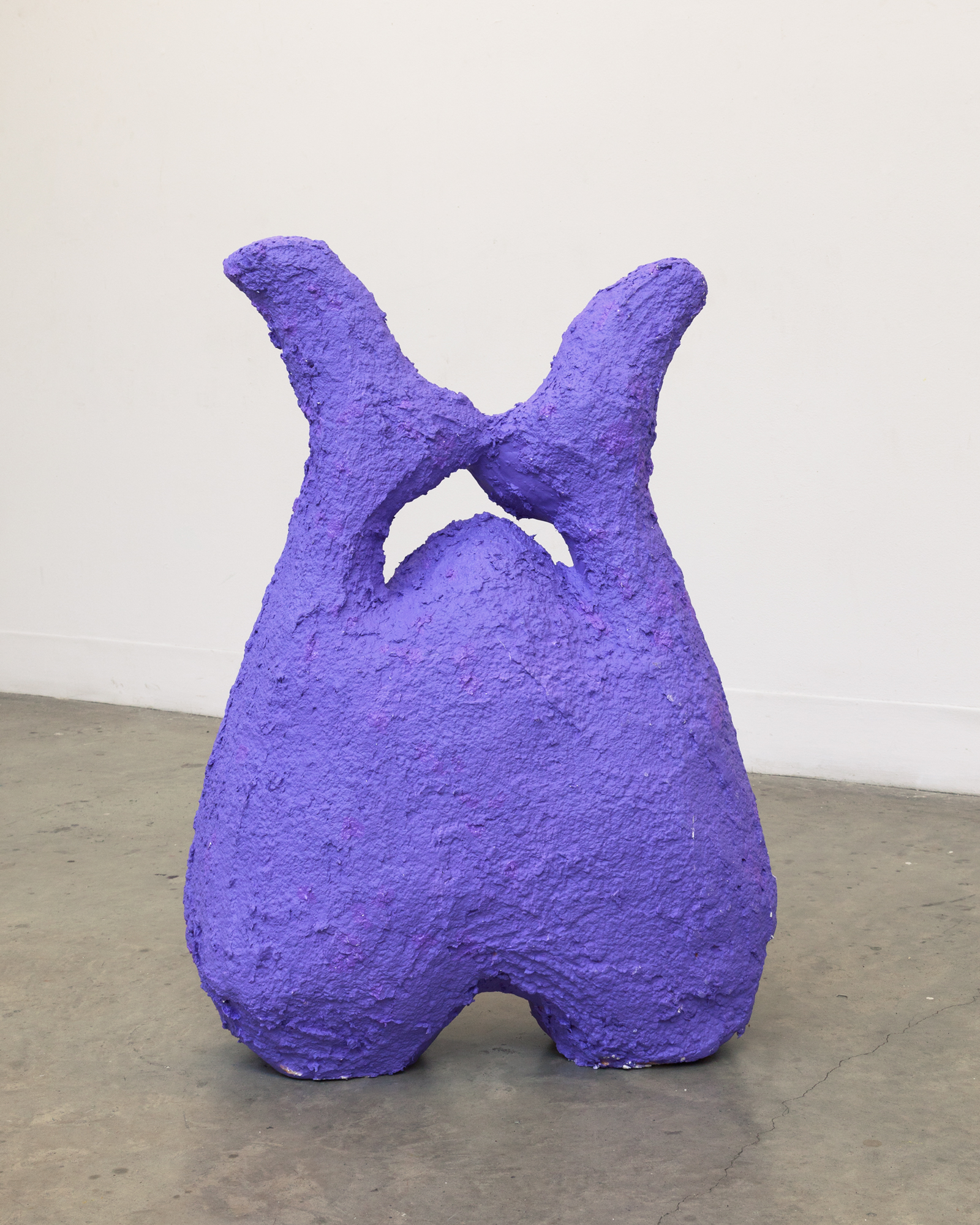 Curtis Talwst Santiago's Me with Mask (2016), ostensibly a self-portrait, shows the bust of the dark-skinned artist wearing a thick gold necklace with a circular medallion and a bright orange, horned mask. Sleepy eyes, blue paint on the mask, and stylized squiggly black hair add to the composition's optical appeal. Tschabalala Self is another of the exhibition's standout formalists working with figuration and collage. Her Pussyfoot (2016), for instance, includes a green-eyed feline with neatly crossed paws, and a coquettish person with two catlike tails, a bulbous butt, and elfin toes.

Trigger features includes work in many mediums, but an award for the best combination of these would have to go to Josh Faught, whose attractive installation BE BOLD For What You Stand For, BE CAREFUL For What You Fall For (2013) includes a jar for the "ashes of telephone solicitors," several plastic pretzels, a VHS tape of the movie Clockwatchers, metallic cheerleading pompoms, and a store-bought rock engraved with "It's 5 O'Clock Somewhere," all set against a multicolored tapestry of lamé yarn and sequins. A campy altar to making good use of one's time?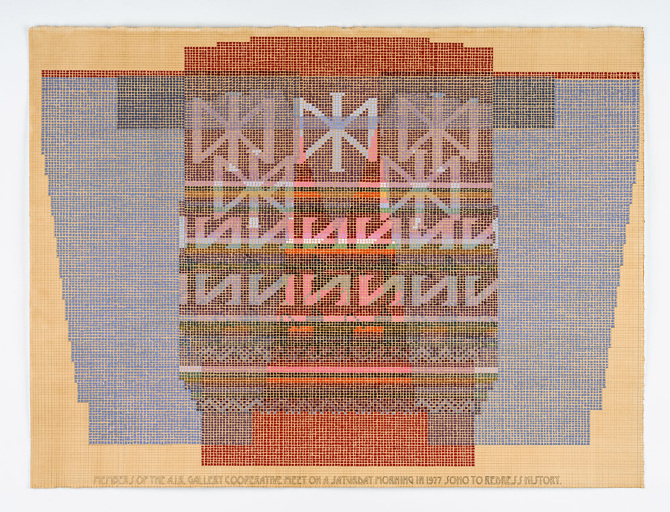 Several artists in the show deal with fragmented language and makeshift family trees. Greg Bordowitz's Debris Field III (2013–14), for example, consists of terms seemingly arranged according to psychic impact, due either to content or to simple alliteration: CLOCK CALENDAR CIRCUMLOCUTION MOM; BURIAL MEMORIAL SARTORIAL; TAILOR ANCESTORS IMMIGRATION MOTH. There's no beginning or end to this train of thought, yet its dissonances and resonances allow us to follow Bordowitz down his unique stream of consciousness. And Sharon Hayes, one of many Trigger artists who responded to an invitation to present a two-page project for the catalogue, offers a series of notes along the following lines:

27 My ideal organization of this genealogy would actually be a pile, a stack. 29 Name upon name neither alphabetically nor chronologically nor categorically arranged . . .
29 These 30 31 32 33 34 35 36 37 38 39 40 41 42 43 44 45 46 47 48 49 50 51 52 could be part of such a stack. 30 Adrien Piper 31 Tehching Hsieh 32 Matthew Buckingham 33 . . .

To posit footnotes, the portion of a text that most people don't bother to read, as a main project, and to nest footnotes within footnotes as in a hall of mirrors—both are strategies that work well for the marginalized, and those who, as a matter of survival in a world they feel at odds with, root around to locate and assemble chosen forebears through association and instinct.

Burton astutely recognizes and speaks to a certain stalemate that we've reached in rhetoric surrounding gender, and has admirably pitched Trigger as a jumping-off point for revivified conversation. Which begs the question of the show's subtitle. "Tool," at least in part, refers to the poet Audre Lorde's 1983 essay "The Master's Tools Will Never Dismantle the Master's House," which famously maintains that one cannot use the ways and means of racist patriarchy to take it apart. Think again here of the House of Ladosha: Why mess with the master's domicile when you can go ahead and build your own with things already lying around? As subtly implied by, say, Nancy Brooks Brody's eccentric grid drawings, being a moving target is a better way of remaining in play than attempting to force change through violence.
Sarah Valdez is a New York-based writer and editor.

Trigger: Gender as a Tool and a Weapon is on view at the New Museum, New York, through January 21, 2018.
Tagged: