Photography by Josh Aronson.
Angelo Baque Is Here For the Next Generation
On the heels of Baque Creative's second round of Social Studies, the streetwear legend schools us from the next level.
Photography by Josh Aronson.
This year's Social Studies—a three-day retail pop-up experience masterminded by streetwear god and former Supreme exec Angelo Baque—featured enough rare merch to satisfy the even most seasoned hypebeast. But that's not what Baque was selling. "The retail experience is just the honey to get the kids out," he says. The logic: lure them with exclusive Virgil Abloh tees and a chance to rub elbows with the who's who of streetwear, then nourish them with education via your successful and connected friends. From a talk discussing the art direction around Sheck Wes' new Nike Campaign, to in-person mentorship "Office Hours" with thought leaders like Tremaine Emory and rising photographer Renell Medrano, it was the second experiment—the first installment was at Art Basel Miami in late 2017— in what might happen when an industry known for tight-lipped exclusivity opens up to share resources and actively support those who are up next.
"I've been given this gift and been given this platform. I've busted my ass, not just for me but for everyone. For me, that's true legacy," he explained. Baque spoke with us about the advice he'd give his younger self, distributing wealth and the undying spirit of New York City.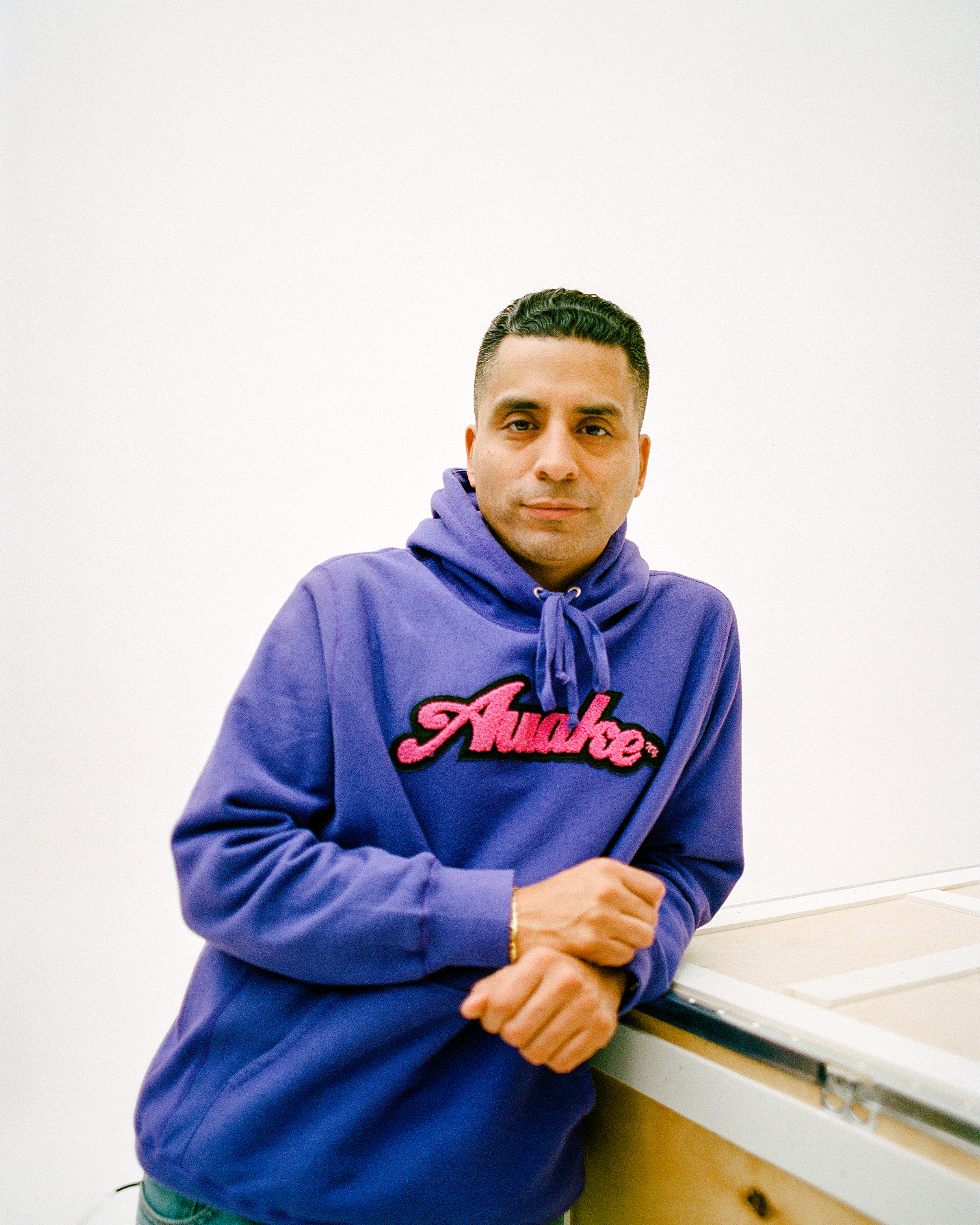 I wanted to talk to you about the importance of physical space, especially in a world fueled by Instagram. Why is it important to create these moments between four walls? Why is it important for Social Studies to exist as something you could walk up to?

First and foremost, the objective of Social Studies is to break that barrage of social media and internet. Everyone involved is a leader in the street wear industry. Coming from where I came from as a kid—Queens, New York—no one that even remotely looked like me gave me advice or told me that I could be a photographer or a creative director, or an art director, or a fashion designer. For me that's really important, to start creating this inspiration to aspiration with my friends.
It's a medium for the message
Exactly. Like right now, everything we do is either a like or a comment on our IG page. Nine times out of ten when I've talked to a kid at Social Studies, their first reaction is: "Wow, I didn't know that you could do this." It's about selflessness and philanthropy, even though none of us collectively are even remotely near millionaires. But what we have in knowledge is priceless.
Tell me about the "Office Hours" that you guys held. Were there any fresh takeaways in any of those conversations, or any insights you weren't expecting?
Well, I wasn't expecting to hire someone. The first kid that I sat down with nailed an internship. He is eighteen years old, from Queens. Half Puerto-Rican, half Jamaican. He shoots, styles, produces and designs his own photo shoots. He asked me, "What do I do in order to work with you?", and all of these questions about his collection. You know, he's fucking eighteen and he's asking about his collection. I was like blown away. And it looked good! I was like "Well, you might be sweeping, you might clean the toilet or you might work on a project that we're making." He's like, "I'll do it." That hunger, you know, that hunger and that drive. The spirit of this kid is very New York. That soul and that local spirit is still alive in New York City.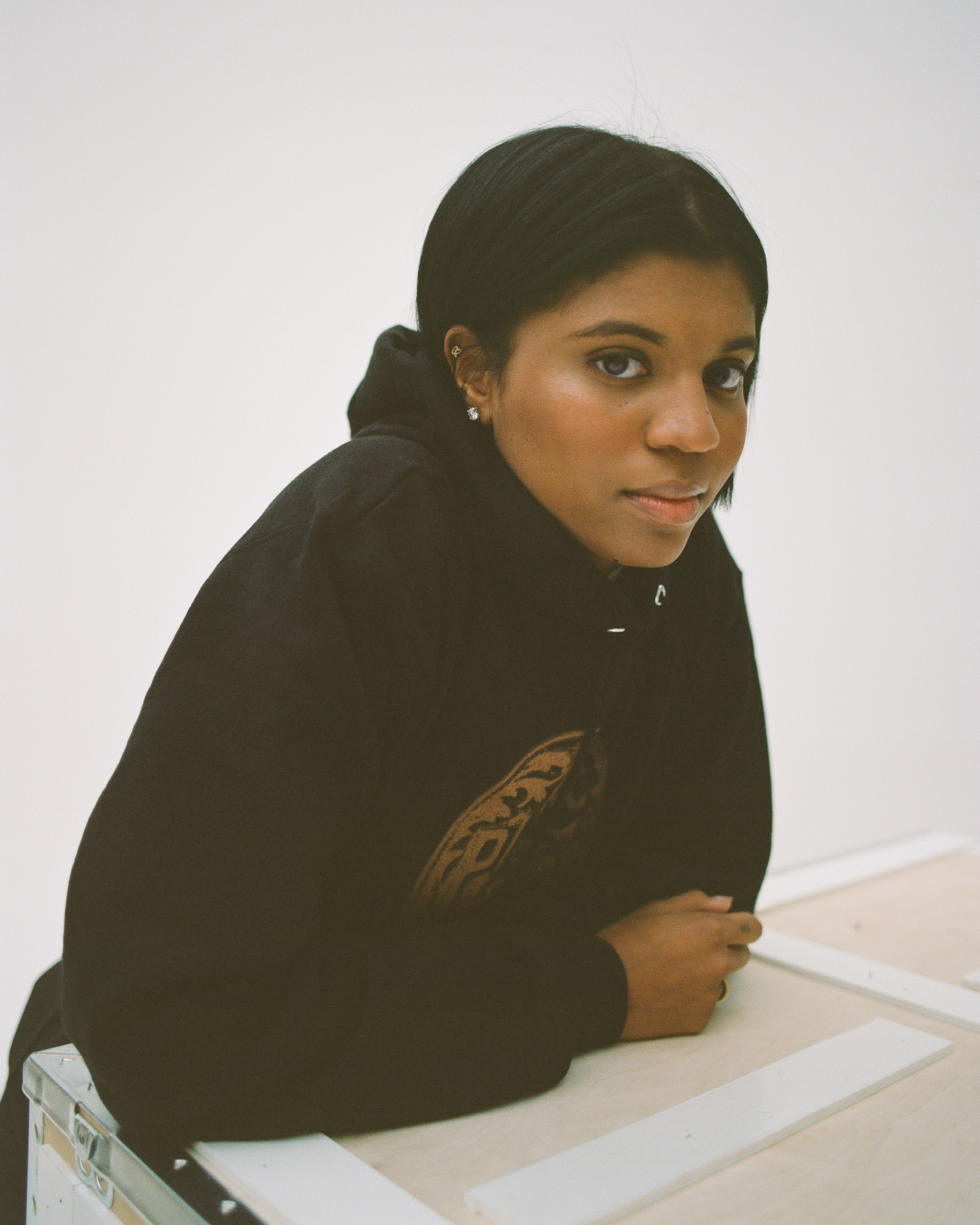 You're one of the old heads of New York streetwear. As we move toward new manifestations of that culture, what from your experience would you like to see these kids hold onto?
My hope is that they go out and create. That they really go work on their collections. I hope that they just feel the freedom to go be who they want to be. I found that process to be really difficult. I'm trying to help cut that process down from twenty years to five. Then I'll feel like I did my job. My journey started at eighteen and I'm 40 now. Thirty-eight is when I decided to go for mud and venture on my own. Unfortunately our predecessors were not so inclusive. It's actually made me the complete opposite.
Talking about legacy, what are your thoughts on the future of this changing, increasingly gentrified city ? We've got Amazon making a major entrance soon in your home borough and I'd say things are about to change even more.
I think that today New York is up for grabs. It's up for sale. But it's always been up for sale. There's still going to be local kids, though. That's the thing, that's what I think about. I'm not really thinking about the transplant. I'm not thinking about the fucking banker that just graduated from Stanford or whatever. I could give two fucks about that dude. Like the kid that I met from Queens, he's hustling, he has that New York spirit. But he has no one to talk to. He doesn't have the big homey. He doesn't have the oldhead. I know so many fucking kids literally because of a couch that I have in my office at Baque Creative. It's become like the downtown therapy couch. But it's not just the kids. I've got like fucking 34 year olds pulling up and being like "Yo, what do we do? How do I get my shit together?" I just feel like I'm in a position to be of service. I'm gonna be in New York as long as New York allows me to be in New York. That's why I bought property. That's like the next lesson I was teaching these kids—we gotta own shit. No one taught me that. Buy a fucking apartment so you don't get priced out of your neighborhood.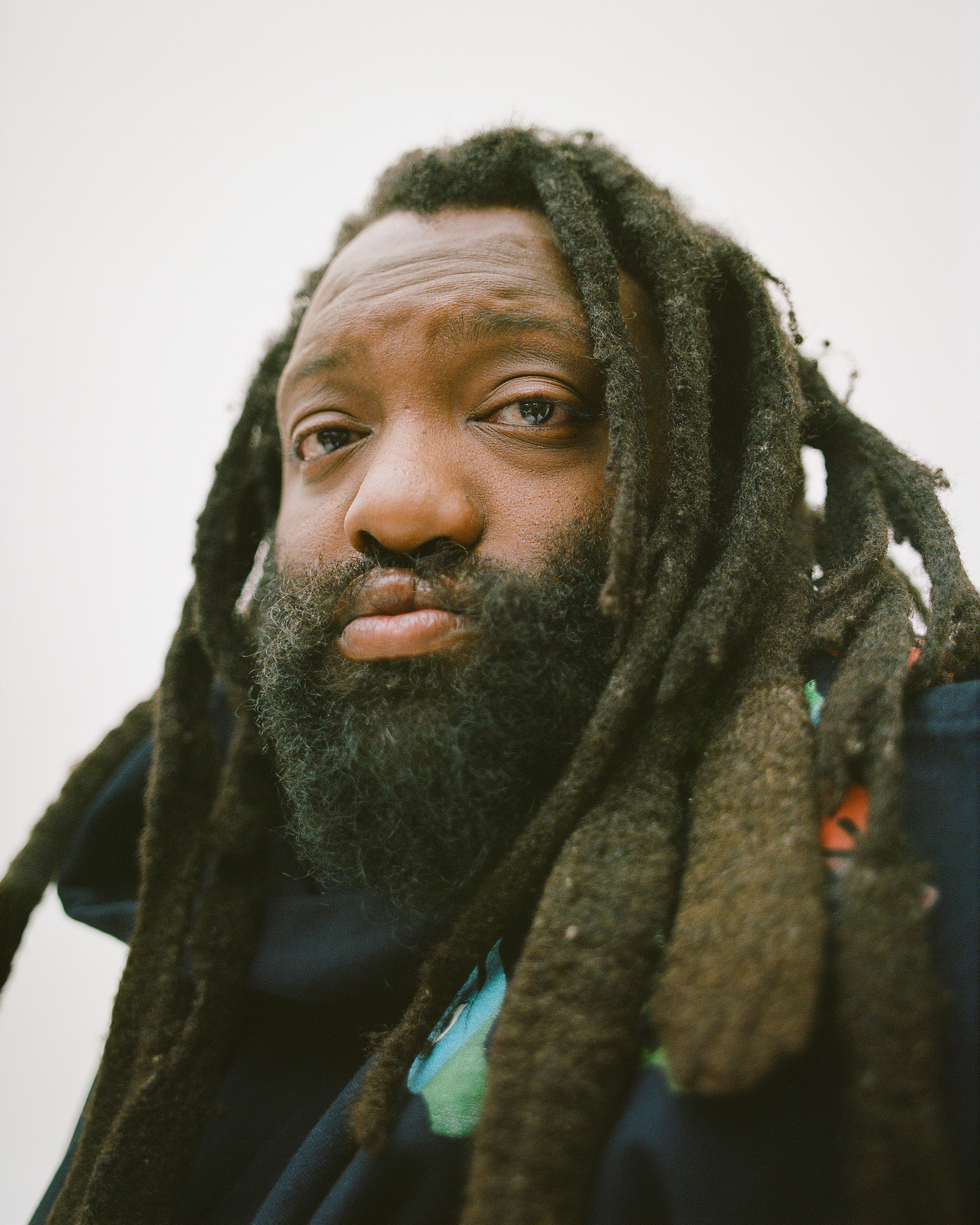 Speaking of ownership, now that in a lot of ways, the doors of fashion have been opened on an official level, namely with Virgil's appointment at LV, do you think it's possible in the fashion space for people of color to truly take the reigns and true ownership of the ideas that in my opinion anyway, are making the industry turn?

Only if we own our companies. That's the only way we truly are able to dictate and distribute our wealth however we want to. Otherwise, we're still being used. That's what I learned from James [Jebbia]. No one ever told him what he can do, what he can't do. He's the owner.
So the answer is independence.
Yeah, it should be independence. And you know, that's a hard road. That means a lot of sacrifice and it's fucking scary. But independence is the big payoff. AWAKE could be done in a year or it could be worth 50 million in five years. I don't know. I just keep working hard.
But it's exciting too. I guess that's how risk works.
Fuck yeah.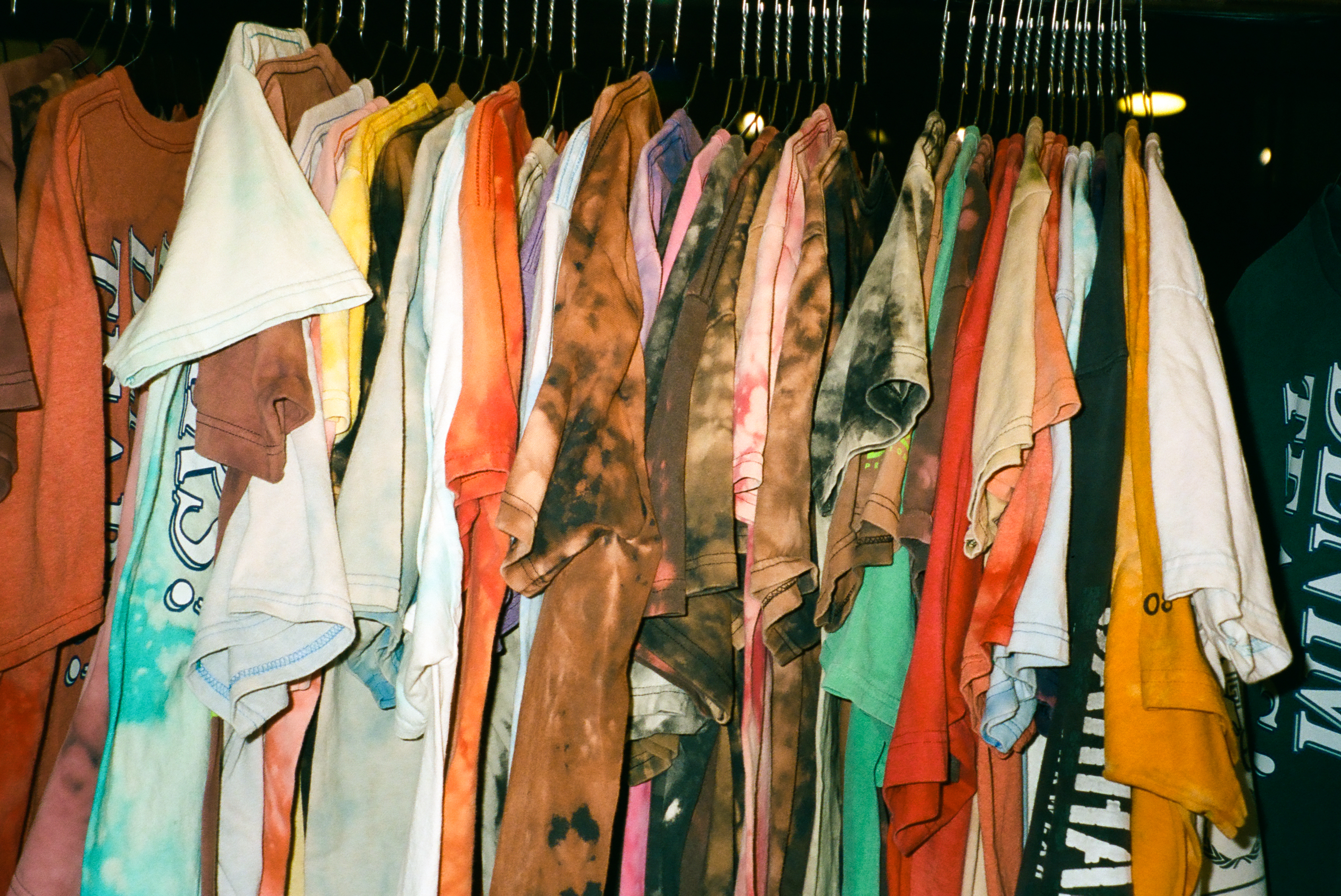 I know that you used the money from the first drop with Awake to donate to Standing Rock. And some proceeds from this round of Social Studies will go to youth organizations in the Bronx. I'm wondering if there are any other causes you're interested in at the moment?
I think wherever Social Studies goes, we want to be able to distribute the money regionally. The next thing I want to target for AWAKE specifically is people that are having financial issues. I'm also interested in trying to find defense lawyers for people that are caught up in ICE raids. Especially in Queens. I just moved to Jackson Heights and I feel a change in the atmosphere. I see the paddy wagons. It's weird. It's like living in a police state in Jackson Heights.
Wow.
And you can feel that the people are nervous, but no one's like actually doing any type of education. If you do get caught up in an ICE raid, what happens to your kids? Those are the things that I've been thinking about right now. You hear about what's happening in Texas and in California, but no one's talking about it in New York City. It's happening. Maybe it's about starting a defense fund or something like that. You know, amongst our friends.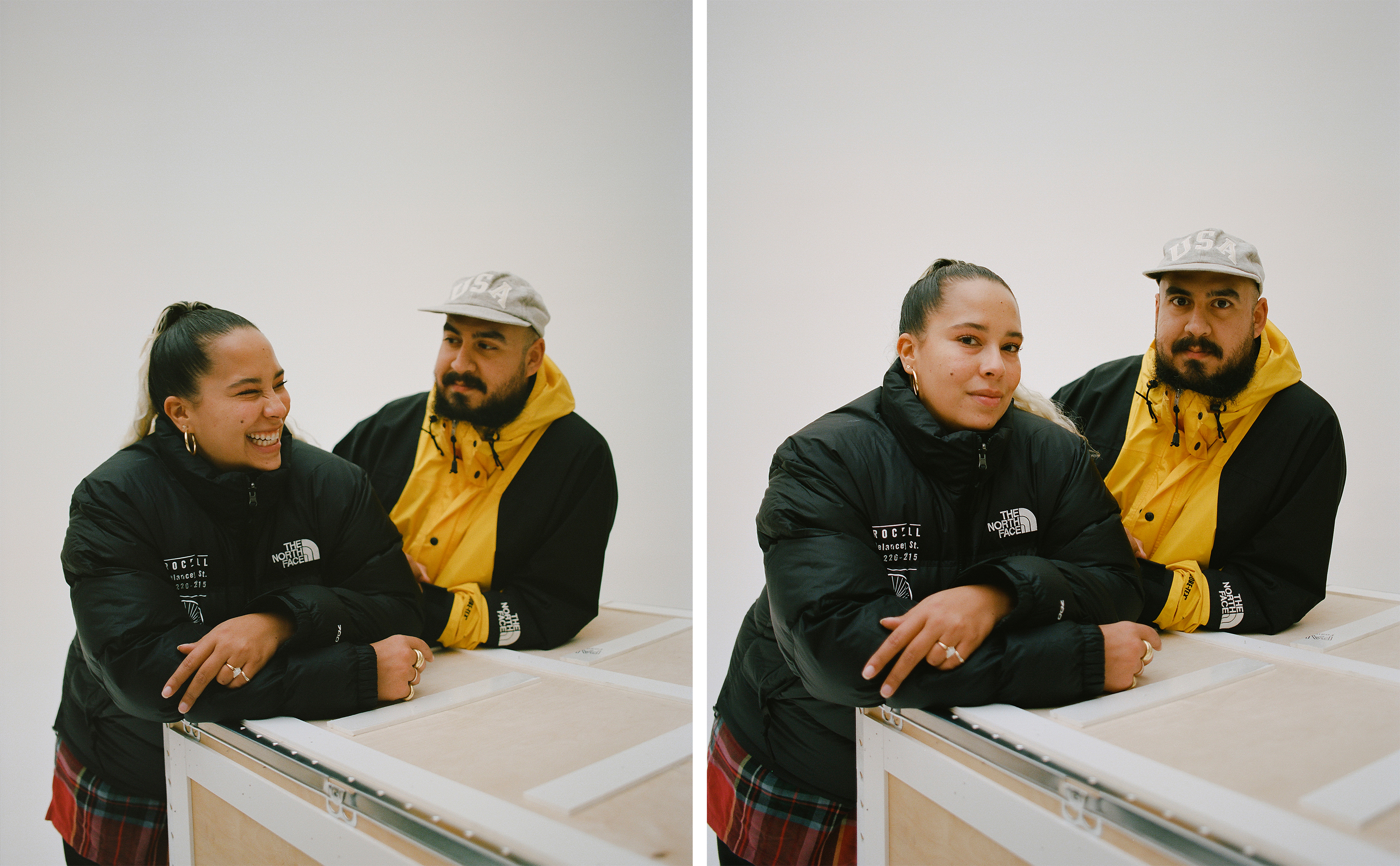 If you could speak to your 20 year old self today, what would you say? What would you feel was crucial to share?
"Keep doing what you're doing." I wouldn't change anything. I wouldn't change my trajectory. Everything—spiritually, emotionally, physically, love life, I feel everything has happened for a reason and it's only pushed me forward. So I would say "Just your head down, work hard, and we got this. I'll be waiting for you at 40."