The designer and his husband in Morocco (all photos courtesy of Joseph Altuzarra)
Joseph Altuzarra Takes Us on a Camel Ride Through Morocco
Marra-catch him if you can!
The designer and his husband in Morocco (all photos courtesy of Joseph Altuzarra)
Joseph Altuzarra's eponymous fashion line has been called "America's next great American brand," but that doesn't mean the designer can't take inspiration from foreign travels. Below, check out exclusive images from Altuzarra 's October trip to Marrakech with his husband.
I had not been to Marrakech in a few years and couldn't wait to get back with my husband. We arrived on our first day at our hotel, the Royal Mansour, which was more spectacular and beautiful than we had imagined.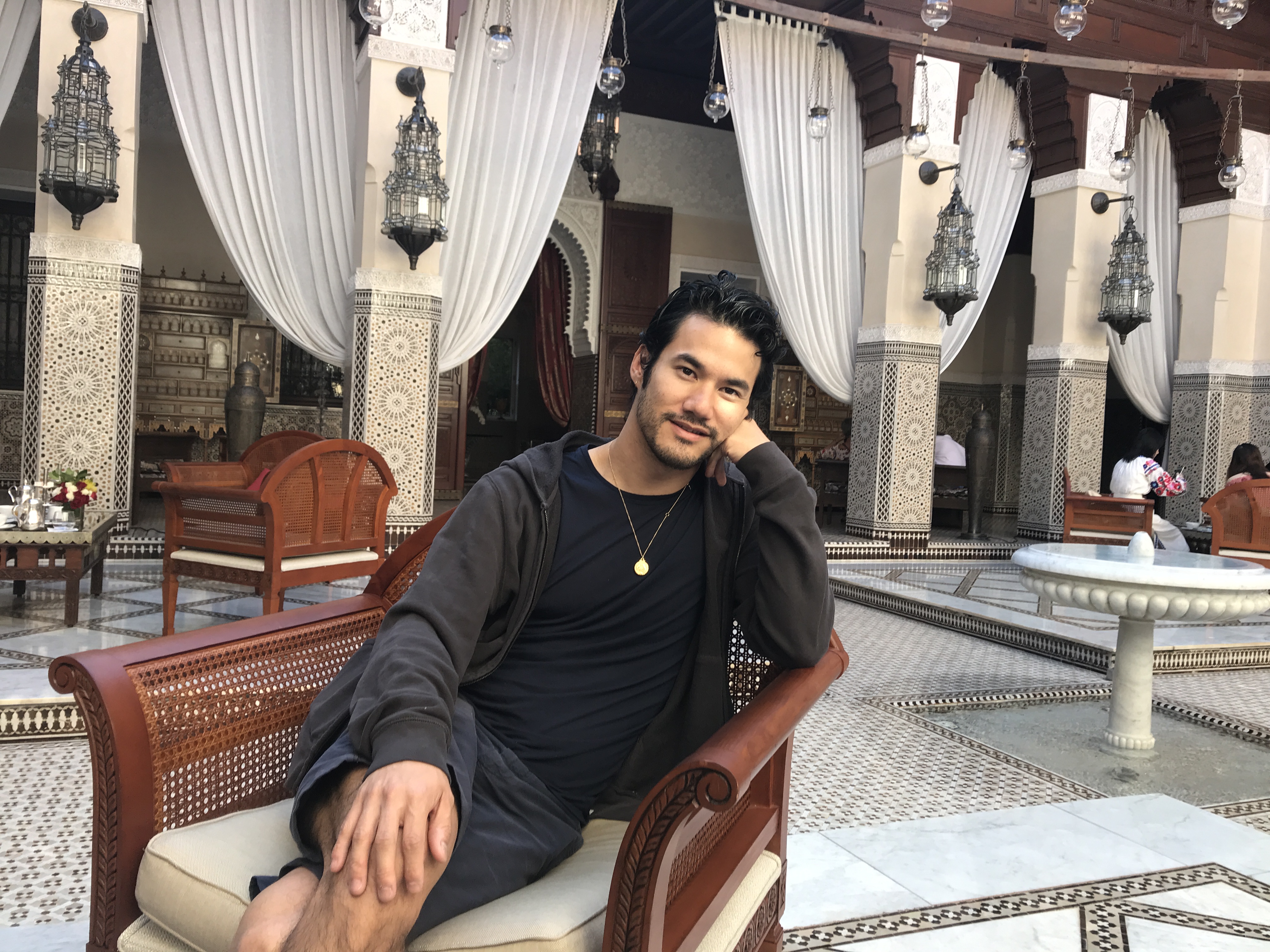 The hotel was built by the King to showcase all of Morocco's arts and artisans. Every inch of the hotel is covered in the most beautiful tiling and mosaic.

The souk in Marrakech is magical. You can't go to Marrakech without buying a few rugs. The artisans in Morocco have been making carpets for centuries, and I'm particularly fond on Beni Ourain carpets made by Berber tribes. Each one has a different significance, and we picked out a few from Soufiane Zarib for our apartment.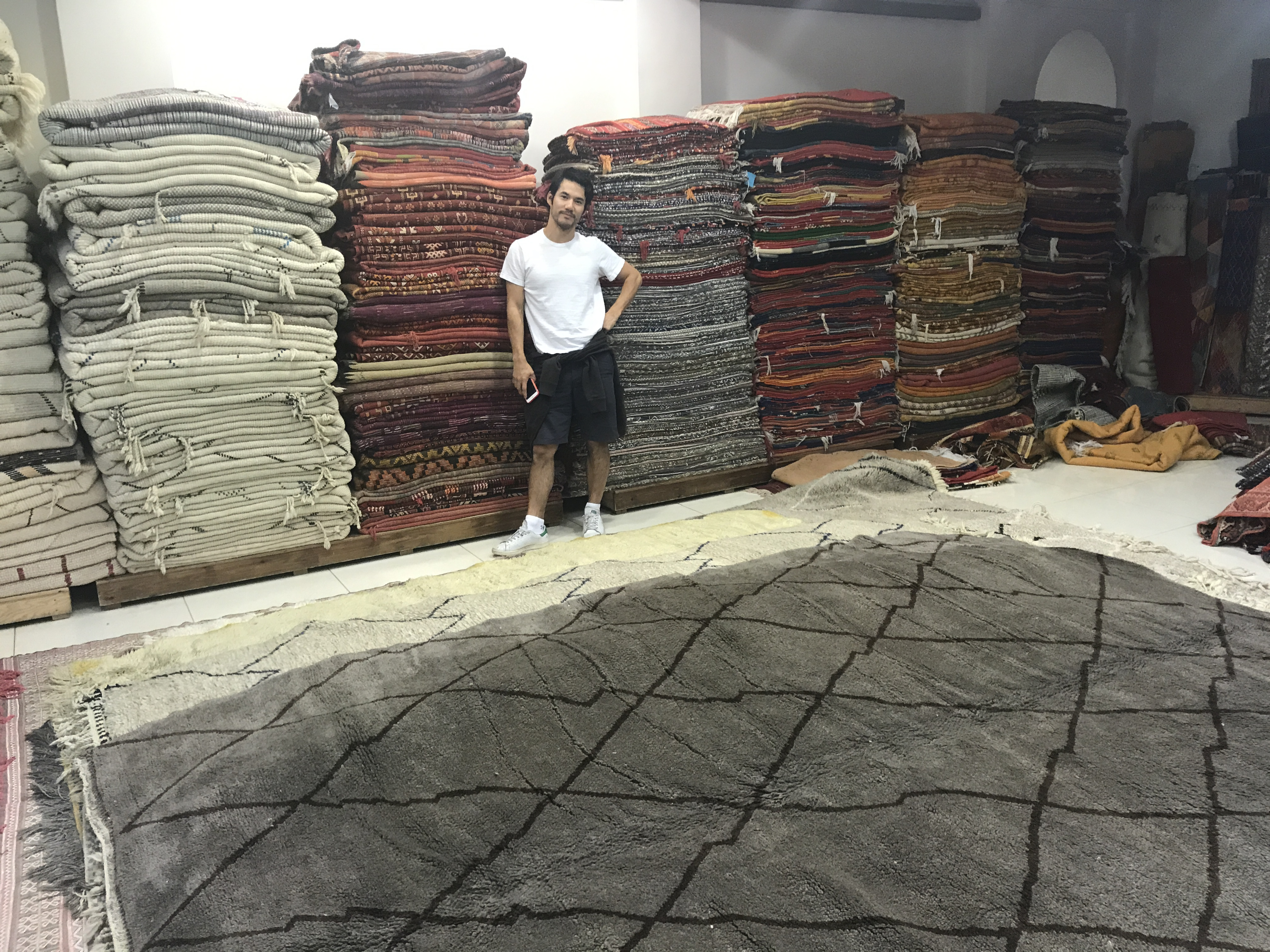 One of the reasons I wanted to go Morocco was to do some research on textile and embroidery. I found an amazing collector in the souk who showed me some of his antique finds. When you go into a shop, they immediately offer you mint tea and cookies—the whole experience is so welcoming and warm.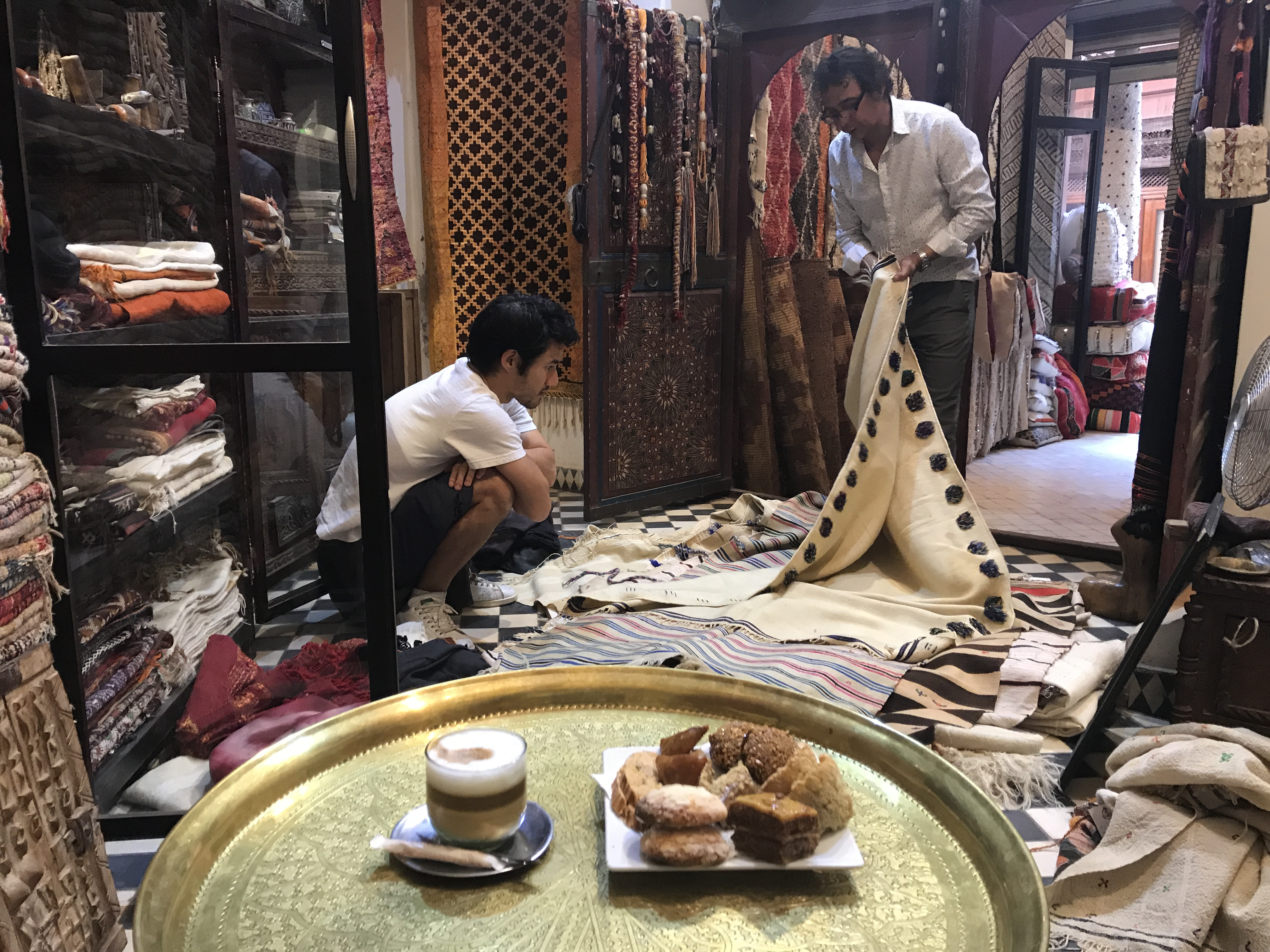 I was so looking forward to taking my husband to the YSL museum and it didn't disappoint, especially to the beautiful Majorelle garden.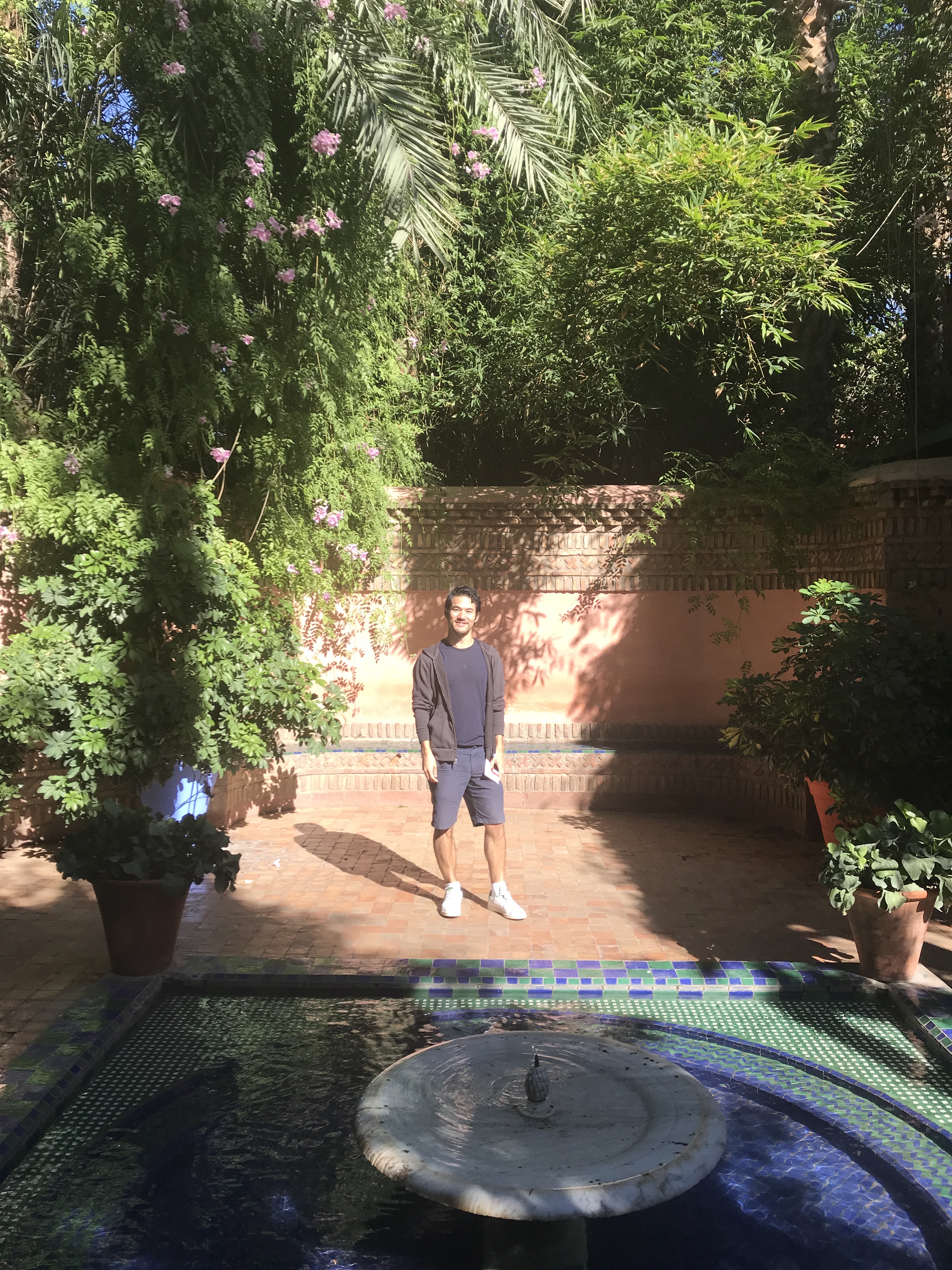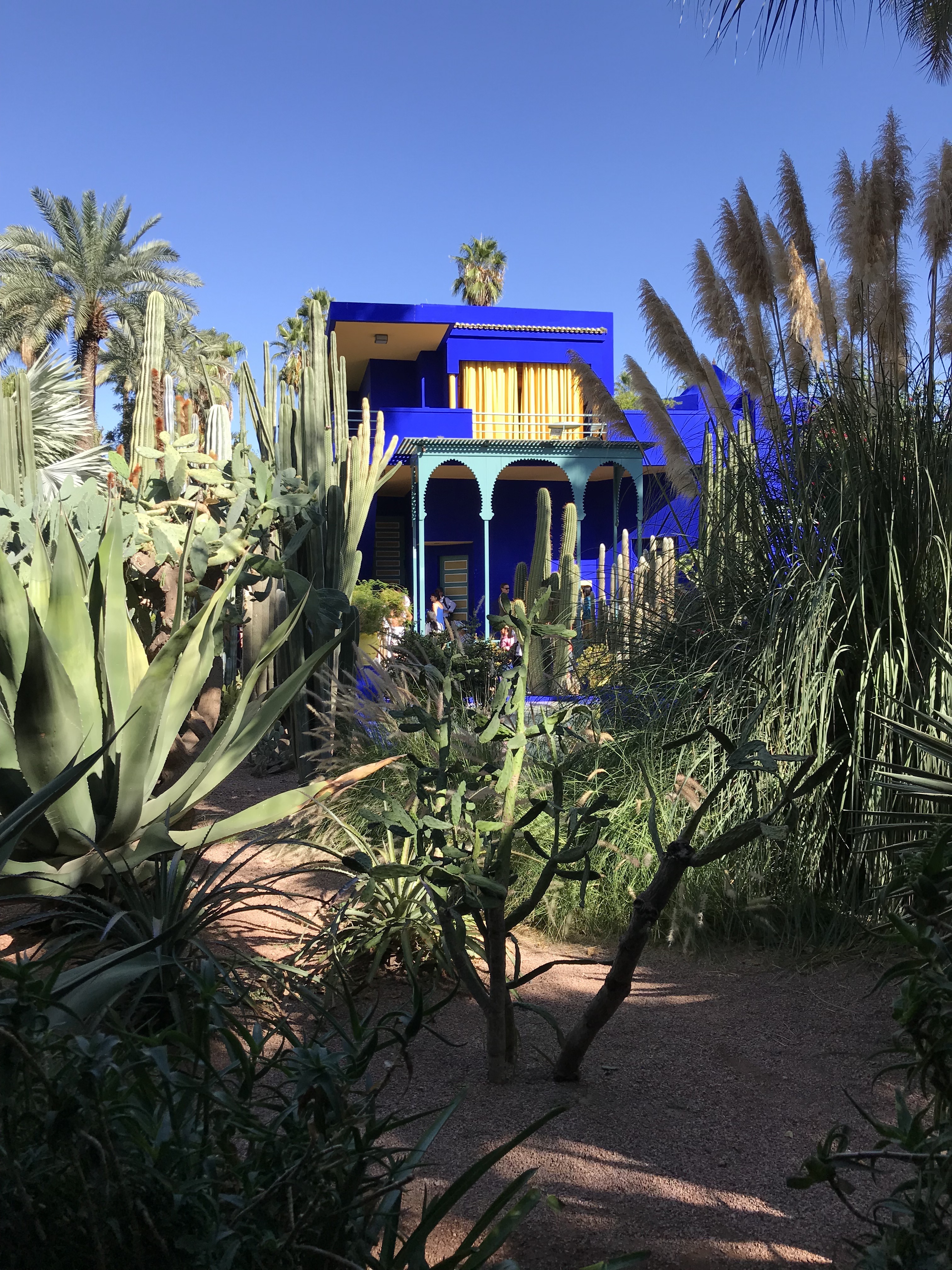 I loved the food in Morocco—almost every night I had lamb tagine! I also loved the small dishes that they serve at the beginning of the meal—it's how I love to explore new cuisines.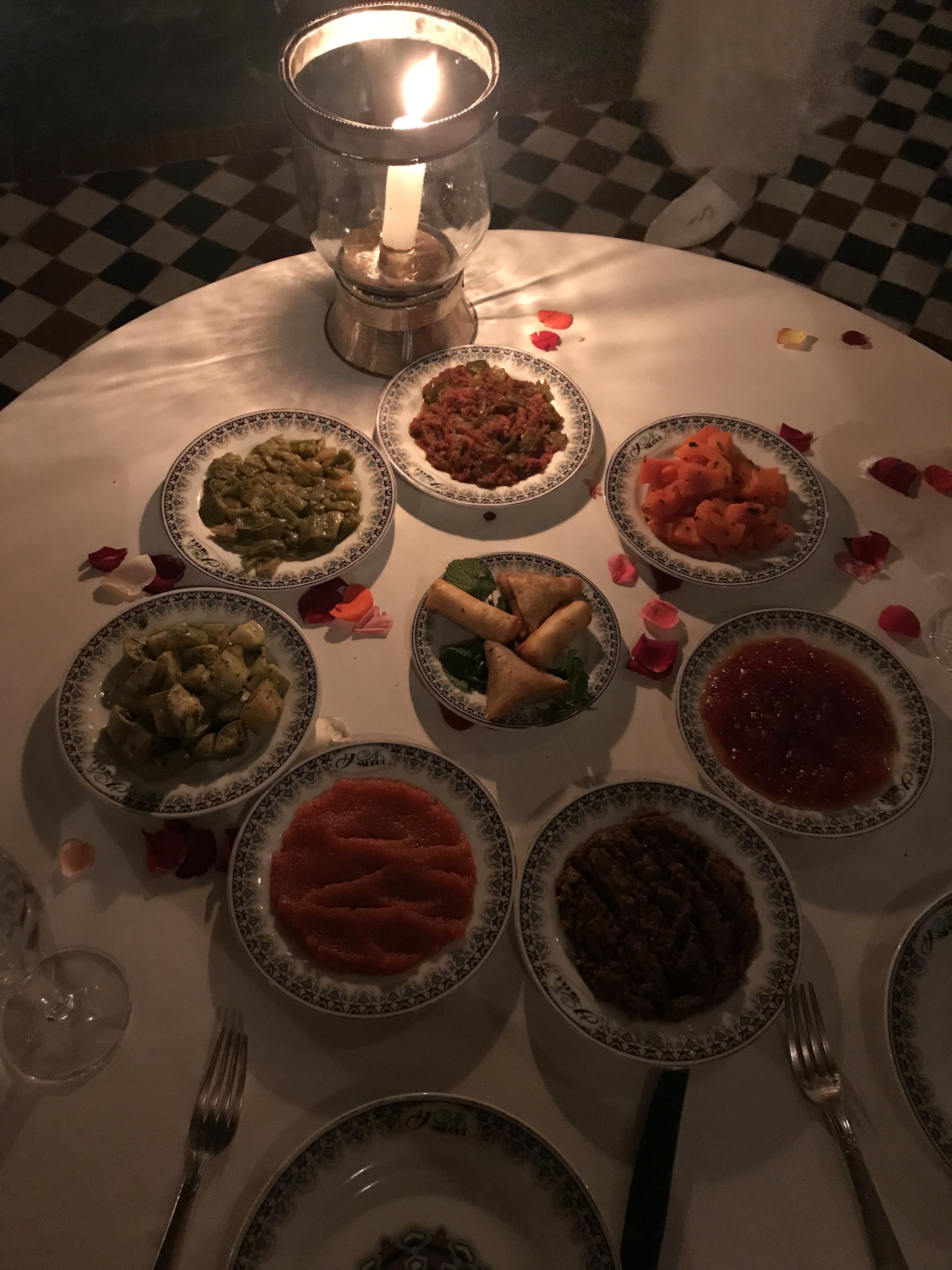 On one of the days we went to the desert for a ride on camels—it was one of the most unforgettable experiences!
I organized a perfume-making session with my husband for one of the days. We got to pick our own scents and ingredients—unfortunately the bottles broke on our way back. I guess we will have to go back!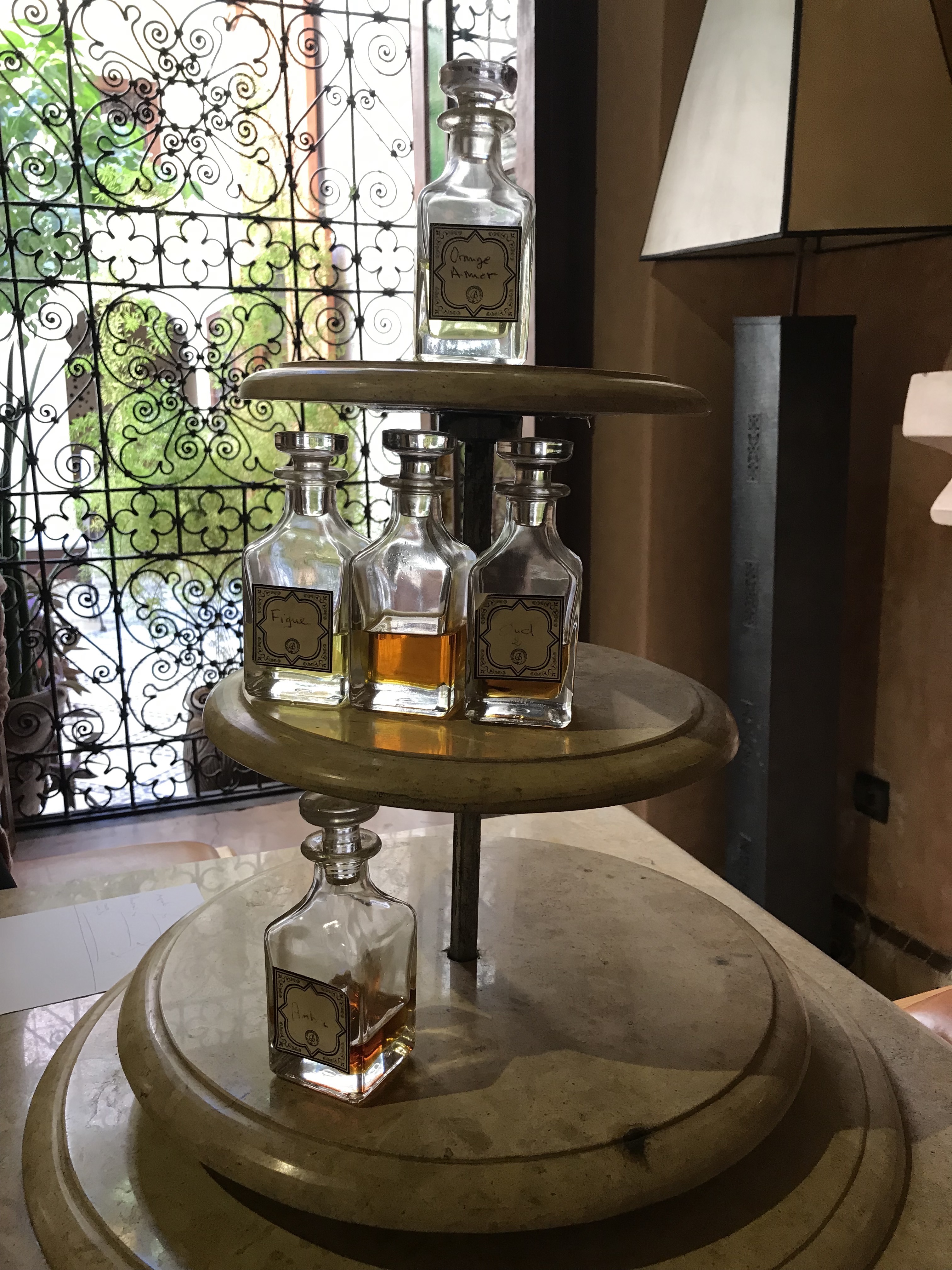 On our last day, we explored the city via sidecar (disclaimer: I did not drive!). It was an exhilarating way to see the city through all the backstreets and thoroughfares.