Photo by Victor VIRGILE/Gamma-Rapho via Getty Images
In Praise of the Hot Fake Fashion Lifeguard
Surf-spotting cuties surveyed the scene at Chanel and Thom Browne.
Photo by Victor VIRGILE/Gamma-Rapho via Getty Images
Are you worn out from the incessant, churning wave of bad news that constantly threatens to sweep us all into its undertow? Dreading the advent of fall and longing for simpler, warmer times? Well, Chanel and Thom Browne have some excellent news for you. Two words: lifeguards, baby!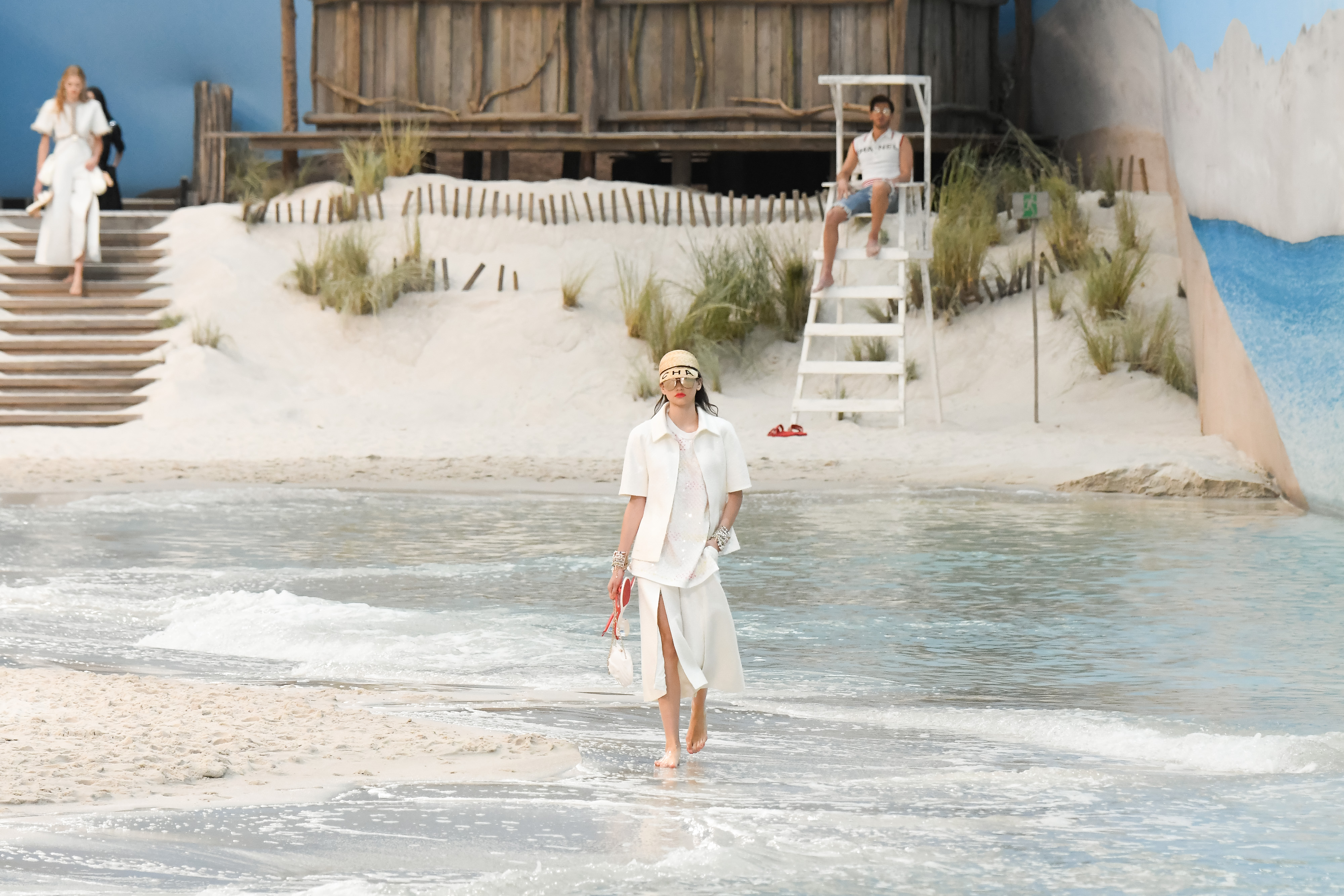 Chanel was serving perhaps the beachiest of all ~beach vibes~ on Tuesday, with none other than Pamela Anderson, Baywatch alum and queen of all things fictional lifeguard-related, trotting down a makeshift shoreline assembled inside the Grand Palais. As the rest of the models tiptoed through the waves, a real (well, in uniform), live lifeguard—complete with mirrored shades and cutoff jean shorts, looking like your number one crush from when you used to swim at the town pool every day the summer after sixth grade—looked on from above.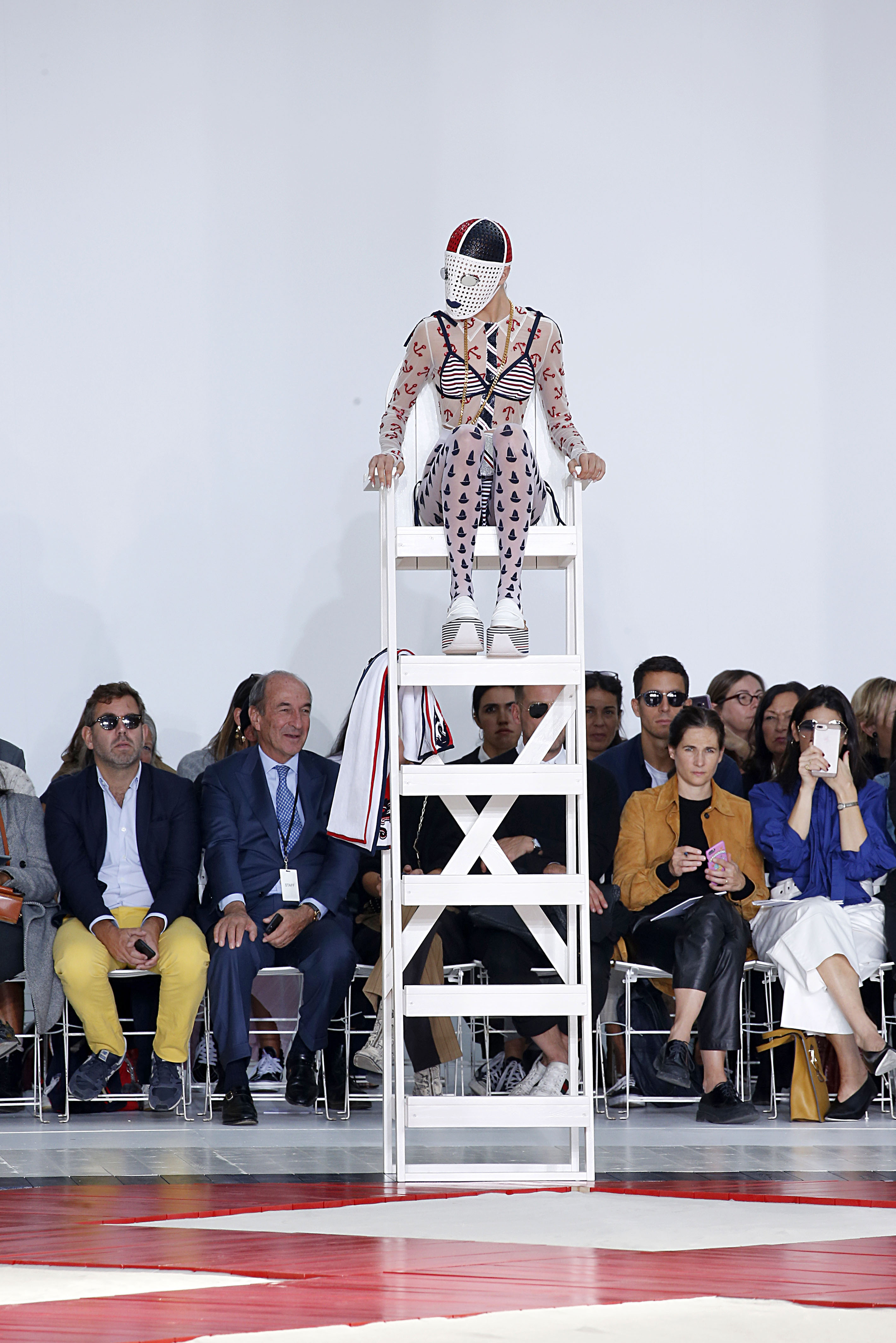 Thom Browne got in on the cabana-adjacent action as well, with a masked model presiding from the heights of a lifeguard chair as bikini babes strutted by in oversized whistles and anchor patterns.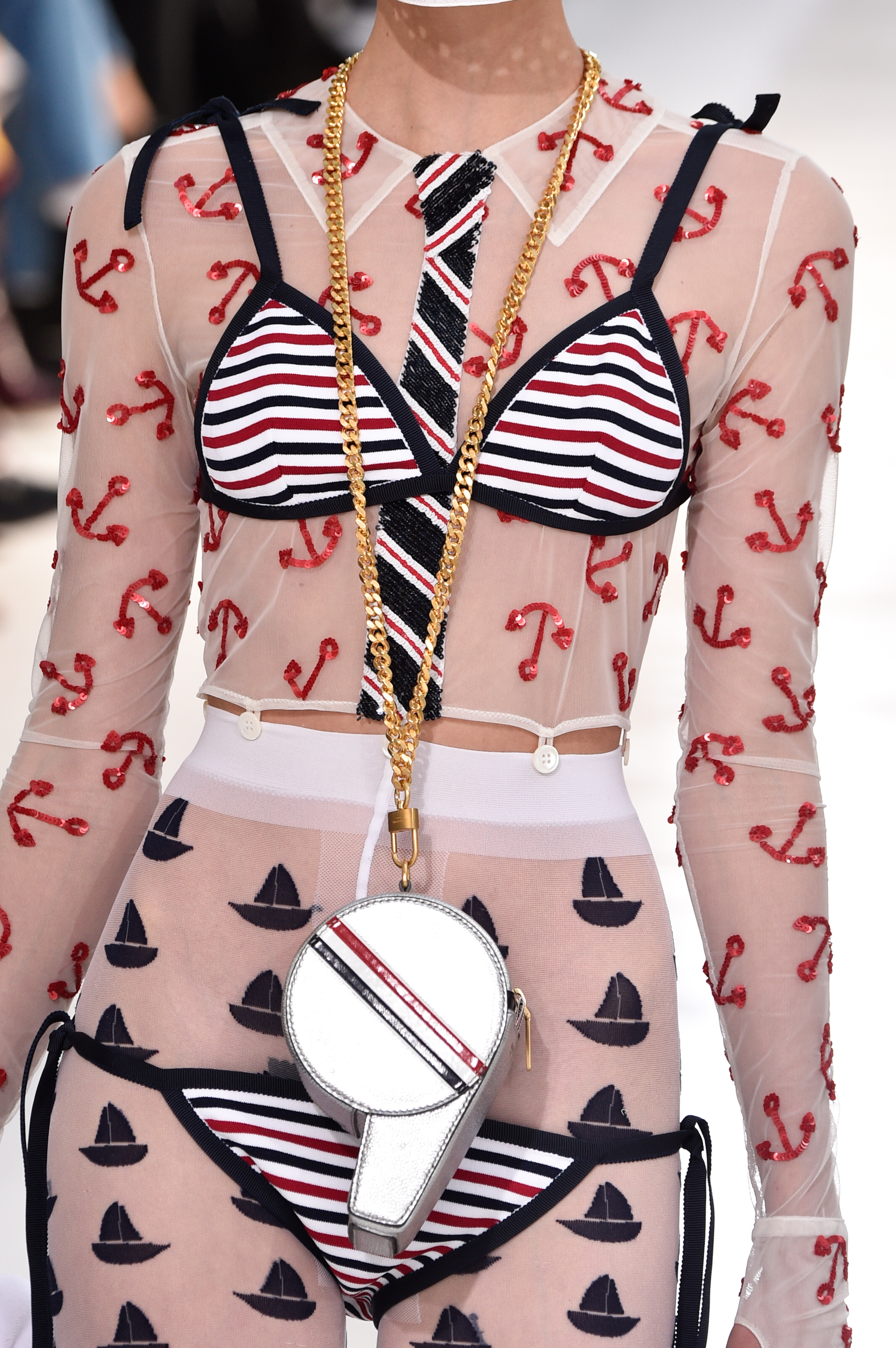 I know, I know, "two isn't a trend," but Chanel and Thom Browne got me thinking about great fictional lifeguard crushes of my past—or, more accurately, the collective pop culture consciousness past. From Zac Efron in the Baywatch remake to the lifeguard who gave Angela Chase mouth-to-mouth on My So-Called Life (don't act like you don't remember it), film and TV lifeguards command a certain level of crush-inducing authority and respect.