Photo by Yanshan Zhang via Getty Images.
Christian Marclay's Collaboration with Hedi Slimane's Celine: All the Details
The artist's comic book imagery found its way into jackets, dresses, and accessories on the Celine runway.
Photo by Yanshan Zhang via Getty Images.
Christian Marclay, the Swiss-American artist behind the 2010 art installation The Clock was featured to very timely effect (I'm sorry, I couldn't help it) in Hedi Slimane's debut Celine runway show last week.
The show drew from Marclay's signature reinterpretations of vintage comic book imagery, complete with technicolor dream coats, oxford shoes that read "BEEP BEEP BEEP," and a clutch that cried out "KABOOM." All this is in reference to Marclay's show, Surround Sounds, at Paula Cooper Gallery, for which Marclay "pored over comics at his home in London, and cut out appealing sound effects—sometimes right around the letters, sometimes with a fantastical background behind them."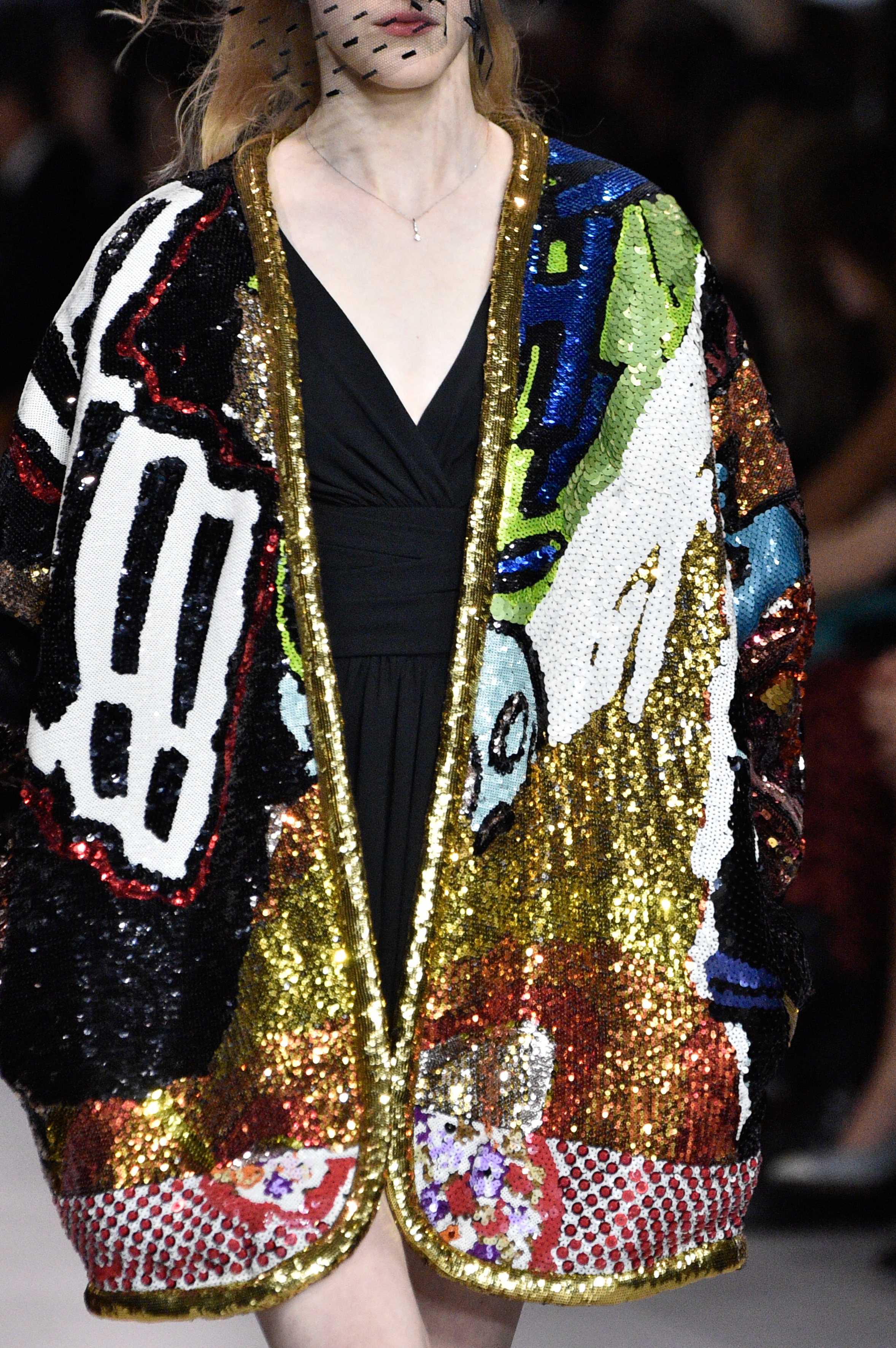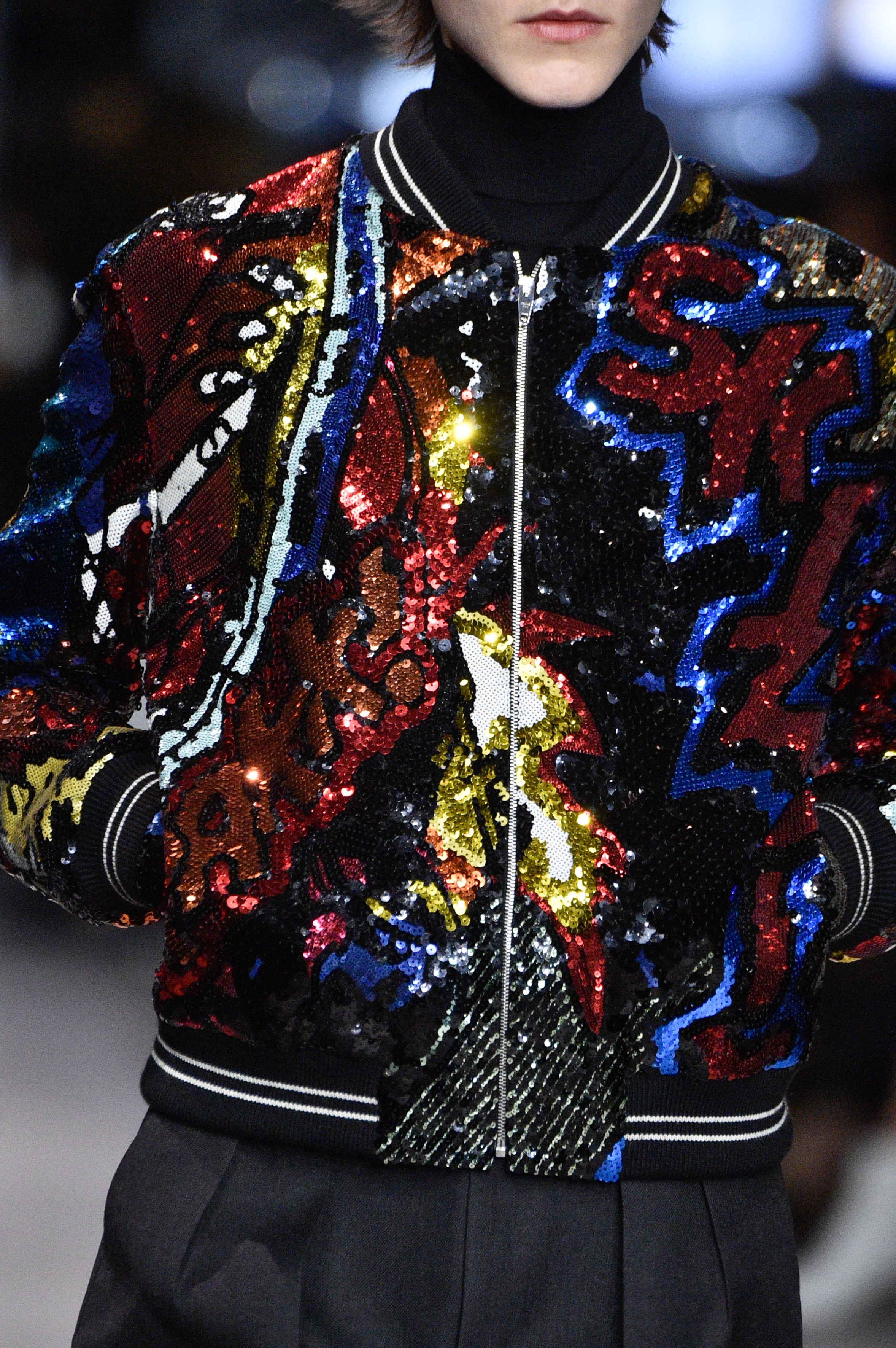 The show, titled "Paris La Nuit," also incorporated music from French psych-punk rock band La Femme, adding to the overall party atmosphere that Marclay's colorful embellishments helped build. Slimane went out of his way to center Marclay, a longtime friend, in the collection as well as on social media, posting an Instagram of the artist and composer crankin' tunes on his phonoguitar in 1983. What a multihyphenate QT!