Photo courtesy of Brain Dead.
Justin Bieber's Sweatpants Are, Quite Simply, Art
El Biebs was recently seen in a collaboration between Brain Dead and the Ray Johnson Estate.
Photo courtesy of Brain Dead.
"You're nobody till Justin Bieber loves you," Dean Martin might have sung if he lived in 2019 and cared about streetwear (which he absolutely would have; after all, he and Bieber have both been the subject of celebrity roasts.)
Bieber stepping out onto the streets of downtown New York in a Lakers cap or a pair of Jesus sneakers imbues his accessories with a grimy, glamorous sense of purpose, a je ne sais quoi that only the young gods of hypebeast dressing can bring to quotidian objects. Recently, Bieber brought the sleaze treatment to bear on a more rarefied item, though, "stepping out" (in Daily Mail parlance) in a pair of sweatpants that are part of a collaboration between the collective Brain Dead and artist Ray Johnson.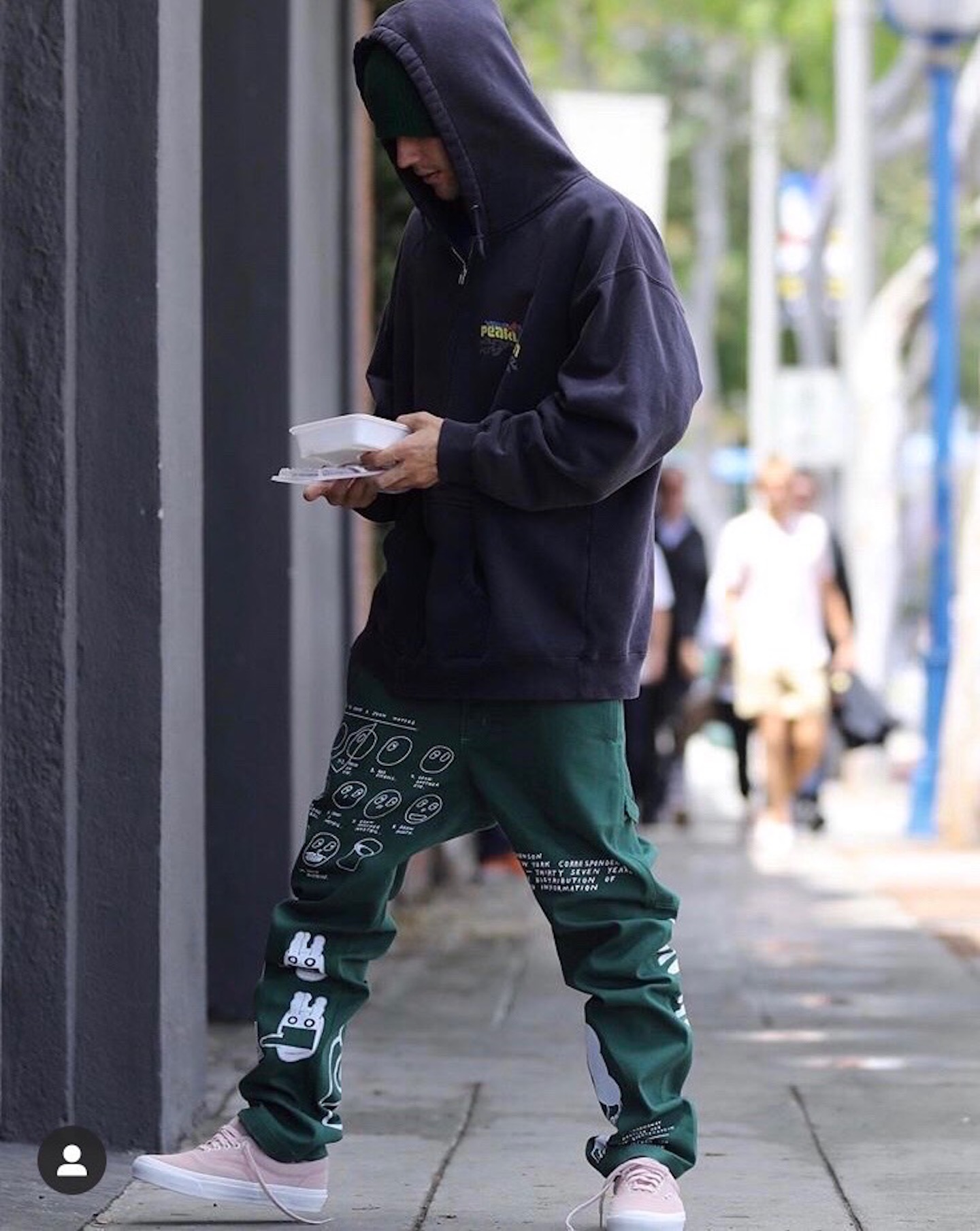 Johnson, who was described as "New York's most famous unknown artist" (we love an oxymoron!), gained attention within the neo-Dada and early Pop Art movements for his "mail art" network, the New York Correspondence School, in which concerned itself with "sending, receiving and recycling usually small-scale works on paper via the United States Postal Service."
Johnson died over 20 years ago, but his work laid the groundwork for the zine culture that would take over the '90s, and it's gaining new life through Brain Dead's Bieber-approved reappropriation. Let's take a closer look at those pants, shall we?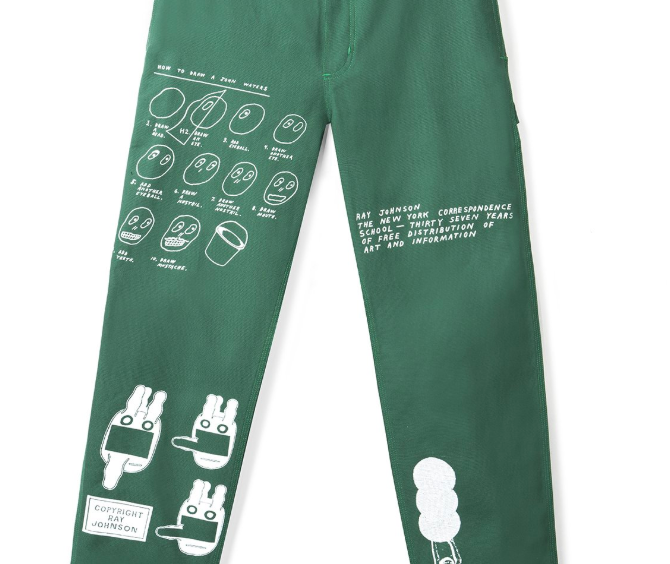 "The New York Correspondence School: Thirty-seven years of free distribution of art and information," reads the left leg of the sweatpants seen adorning King Biebs's stately form, while the right leg offers a free drawing clinic. These are more than sweats, folks; they're a neo-Dada art exhibit, a public art program in disguise as a lazy, pulled-on pair of slouchies. Move over, Kanye; Bieber is coming for your art-influencer throne.