These Iconique Movie Vacation Homes Are Available To Rent IRL
Don't you want to spend July in the 'Parent Trap' vineyard?
Photo via Tenuta Borgia.
Falling in love with a house in a movie is tricky business. Some were either completely built on a set or basically impossible to track down (like that crumbly but romantic Paris loft apartment in A Cold War). Others are famously inaccessible (like Casa Malaparte in Capri, made famous by Jean-Luc Godard's Contempt). And then there are the ones that have just slipped away: The Calabasas ranch house from A Star is Born recently sold for around $2 million, according to Curbed. But then there are those that are enticingly real—and potentially available for a visit, if not for rent. Here, an investigation into the availability of some of our favorite desirable film homes.
The Pantelleria Dammuso in A Bigger Splash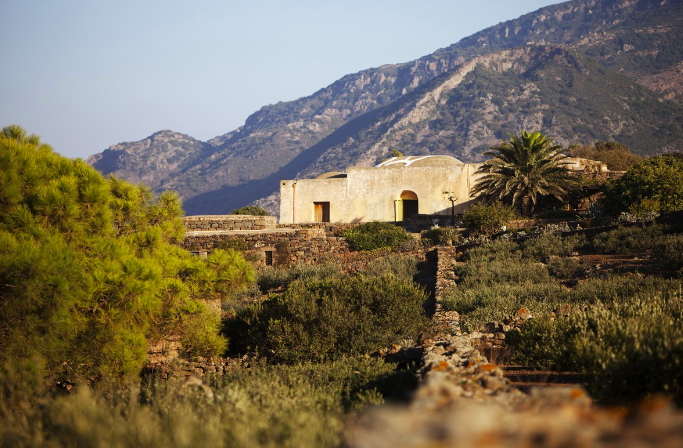 Luca Guadagnino is the king of desirable film real estate (see also: the antique-filled pile in Call Me By Your Name and Milan's Villa Necchi Campiglio, from I Am Love). But if I had to pick one of the Italian director's loci of doomed flirtations and subverted desires, I'd go with this. The dammuso, a traditional style of farmhouse on the windswept volcanic island of Pantelleria, is part of the Tenuta Borgia estate, and is available to rent for a cool €8,900 per week during peak summer months. It has room for eight, panoramic Mediterranean views, shady pergolas surrounded by hibiscus bushes, and a majolica-tiled pool. Try not to die in it.
The Parkers' Vineyard in The Parent Trap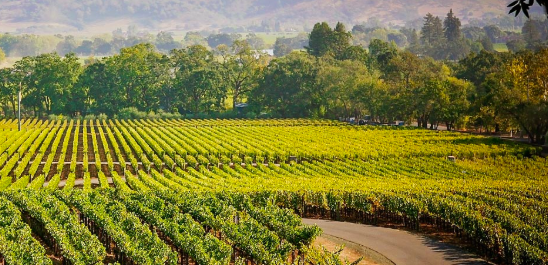 IRL, this is the Staglin Family Vineyard, a solar-powered organic estate in Napa, on the western slope of Mount St. John. They don't have guest rooms, although you can reserve a tasting followed by a walk through the grounds. Apparently they make a lovely Cabernet Sauvignon. But I just don't think it would feel right without Chessy there.
Harry's Swank Bachelor Pad in When Harry Met Sally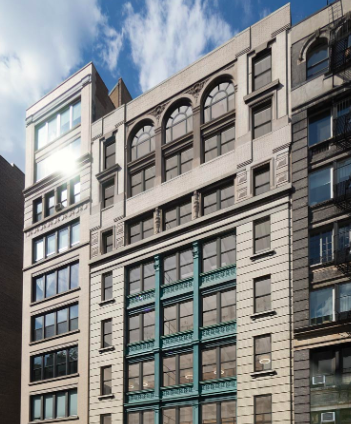 This was an objectively great New York City apartment. Like Meg Ryan's Sally Albright, I agree that dating someone who lives here would be nice. Filmed on the top floor of 57 East 11th Street in Greenwich Village, it's now a commercial building undergoing a gut renovation. Soon, it will be available as a 2,023 square foot office space complete with restrooms that "match the strong and elemental feel of the building's redesign" (doesn't meaningless real estate jargon give you a rush? Same). So you'll be able to rent it as an HQ for your organic pet food startup, or whatever.
Tom's Venetian Apartment in The Talented Mr. Ripley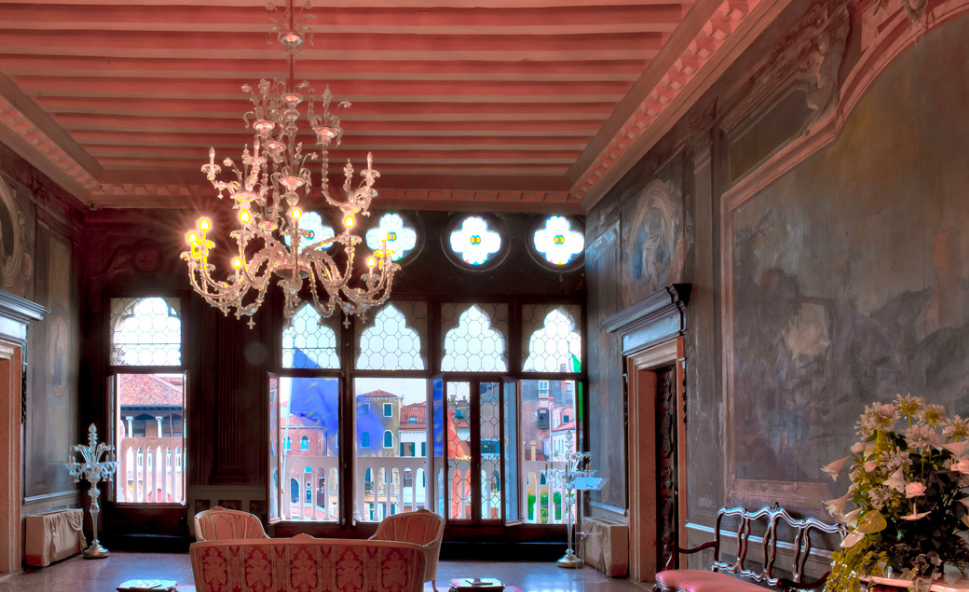 The dark, romantic, wood-panelled apartment that Tom rents towards the end of the film was a combination of the byzantine palazzo Ca' da Mosto and the then-abandoned Ca' Sagredo, which is now a hotel. (You might recognize it as the site of Lorenzo Quinn's 2017 installation Support, in which two enormous hands appeared to emerge from the lagoon to prop it up). Rooms have been heavily beige-ified (a shame!) but you can technically stay here. Doubles run from €247 a night.
The Palazzo in The Leopard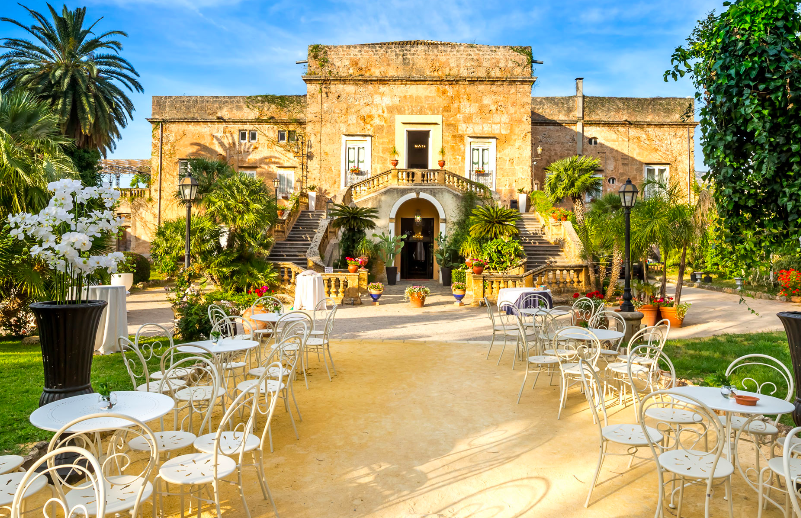 Donnafugata, the main setting for Luchino Visconti's 1963 classic, isn't a real place. But the palazzo where the film's opulent, climactic ball takes place is. Actually, it's two different houses: Interiors were shot inPalazzo Valguarnera Gangi, in Palermo, and exteriors at Villa Boscogrande, in the nearby seaside town of Mondello. While Valguarnera Gangi is still a private home, there is a company that organizes private tours of the mirrored, rococo ballroom, and the website also notes that it's available for "concerts and gala dinners." (Dolce and Gabbana held their alta moda jewelry show there in the summer of 2017.) Boscogrande is also available for events, but you can't stay overnight there either.
Annie Hall's "Bad Plumbing and Bugs" Apartment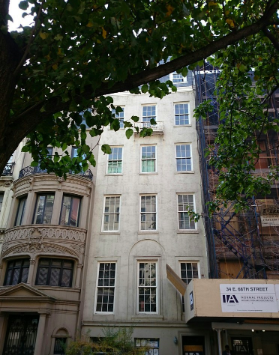 Theapartment where Annie lives is another example of a prime Manhattan one bedroom: Upper East Side a couple of blocks from the park, good light, and a balcony with plenty of room for awkward flirtation over glasses of white wine. Shot at 36 East 68th Street, this is technically still a residential building, although none of the units are currently up for rent. Set that StreetEasy alert, kids.
The Insane Half-Western, Half-Japanese Style House in The Handmaiden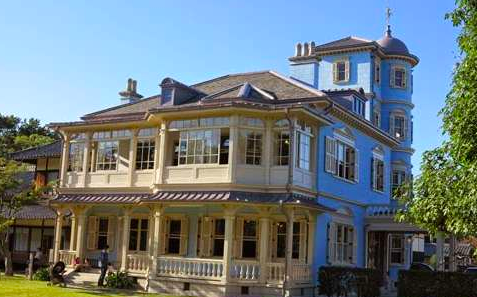 The movie—an erotic thriller by Korean director Park Chan-Wook—was so dark and screwed up that spending the night in this house might actually prove to be a haunting experience. You can't stay over, but you can do day tours of Rokkaen, a mish-mash of a mansion in the Japanese city of Kuwana. Designed by British architect Josiah Conder in 1913, one wing is done in the traditional Japanese style,with tatami mats and paper screens, and the other is a four-story colonial, all dark wood and pedimented windows.
The Converted Lighthouse in Moonrise Kingdom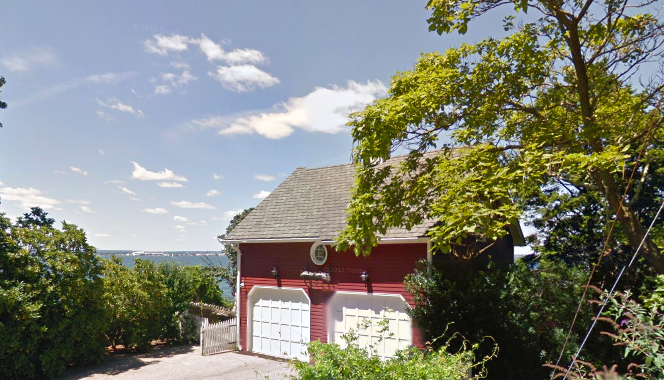 Master of Twee Wes Anderson chose Conanicut Point Light, a decommissioned lighthouse at the northern tip of Conanicut Island, RI, as the exterior location for the family house in Moonrise Kingdom. It's a private house and currently off the market, but I don't think anyone will say anything if you sneak down to the beach and dance in your underwear to Françoise Hardy. Actually, maybe they would. Who's to say?