2001: A Space Odyssey by Phet van Burton
A Set Designer for Stanley Kubrick's '2001: A Space Odyssey' Predicted the Future of Jewelry
The Mahnaz Collection's new exhibition, "London Originals: The Jeweler's Art in Radical Times," proves Wendy Ramshaw and her husband, David Watkins, were ahead of their time.
2001: A Space Odyssey by Phet van Burton
One of today's most prevailing jewelry trends, the stackable ring, traces its history back to 1972 when Space Age sculptor Wendy Ramshaw designed her first signature "ring set." Displayed on stands of Perspex, aluminum, and other industrial materials, the set, which typically contained more than six individual rings, functioned as both an innovative means of adornment, and an elegant object d'art: stand-alone sculptures that resembled the stuff of state-of-the-art satellites and futurist aesthetics in equal measure.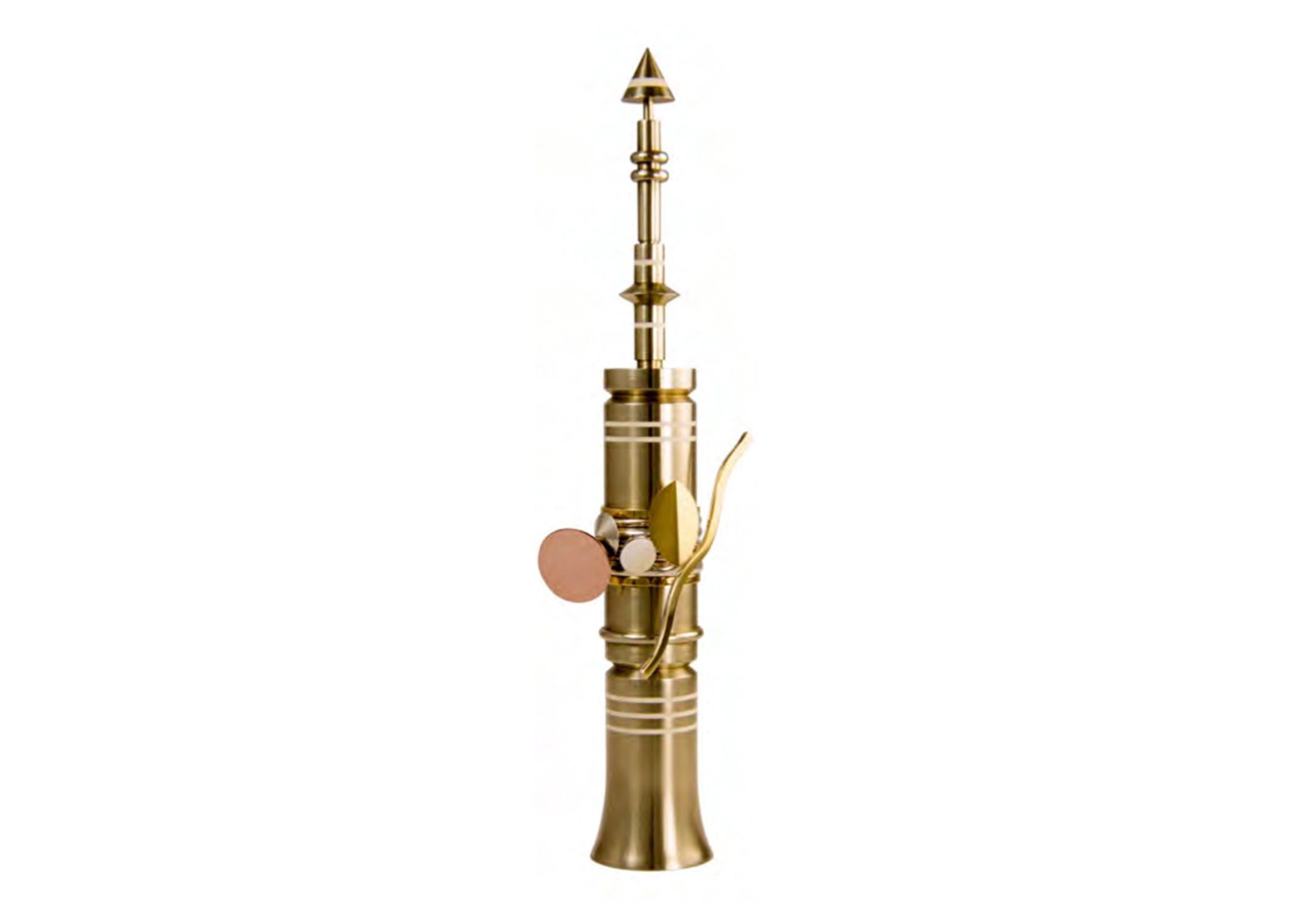 The ring sets were created while Ramshaw's husband, sculptor and designer David Watkins, was also venturing into the world of jewelry making. Watkins brought a number of influences to the business including a background in special effects. In a new exhibition, "London Originals: The Jeweler's Art in Radical Times," opening today at Wright, it is suggested that the 3-D models that Watkins made for Stanley Kubrick's seminal sci-fi film 2001: A Space Odyssey, may have influenced both designers' practices and jewelry, which came to resemble the imaginary innovations in interplanetary travel. As gallerist Mahnaz Ispahani Bartos describes in the show's catalog, "Watkins worked on a variety of scales…to realize the space station, lunar base, spacecraft, and satellite. Each piece had to be intricate enough to be captured on 70mm film and projected in wide-screen format. This technical precision is evident in Watkins's early rings, which draw inspiration from his interest in new technologies and materials."

While the ring sets may have signaled visions of the twenty-first century, their design was very much rooted in the Age of Aquarius and New Age thought. Ramshaw encouraged the wearer to stack the rings, laid with semi-precious stones, in ways that maximized the flow of energy to the heart.
It's the perfect allegory for the reason we still love stackable rings today. They are grounding forces for even the least enthused jewelry enthusiast—a stable way of accessorizing that is at once nostalgic and a nod to the future.