Installation View, Sterling Ruby: A RELIEF LASHED + A STILL POSE, at Xavier Hufkens, Brussels.
Sterling Ruby Is Canceling Andy Warhol (for Dinner)
The multimedia artist and fashion designer answers the GARAGE Questionnaire.
Installation View, Sterling Ruby: A RELIEF LASHED + A STILL POSE, at Xavier Hufkens, Brussels.
Welcome to the GARAGE Questionnaire— a set of questions for our times, with inquiries that range from delicate to unhinged—all the better to peer into the multifaceted minds of our creative heroes.
This past June, Sterling Ruby's latest exhibition opened (IRL!) at Xavier Hufkens in Brussels. Titled A RELIEF LASHED + A STILL POSE, the show gathers a collection of the artist's assemblages made from repurposed pieces of wood the artist was collecting in his studio, as well as pieces from his childhood barn, which he had disassembled and shipped to his studio after the death of his mother in 2014. The resulting works resemble windows, worn down by history but also made beautiful by Ruby's addition of color—often crimson red—but also washed out yellows, and Copenhagen blues. Should you find yourself in Belgium, the show will be on view until August 1.
We asked the artist to answer the GARAGE Questionnaire, and his answers are a window (see what we did there?) into his current psyche. Dinner with Warhol? As if! And yes, Timothée Chalamet makes an appearance. Read through to find out his dream fit in life, and also death.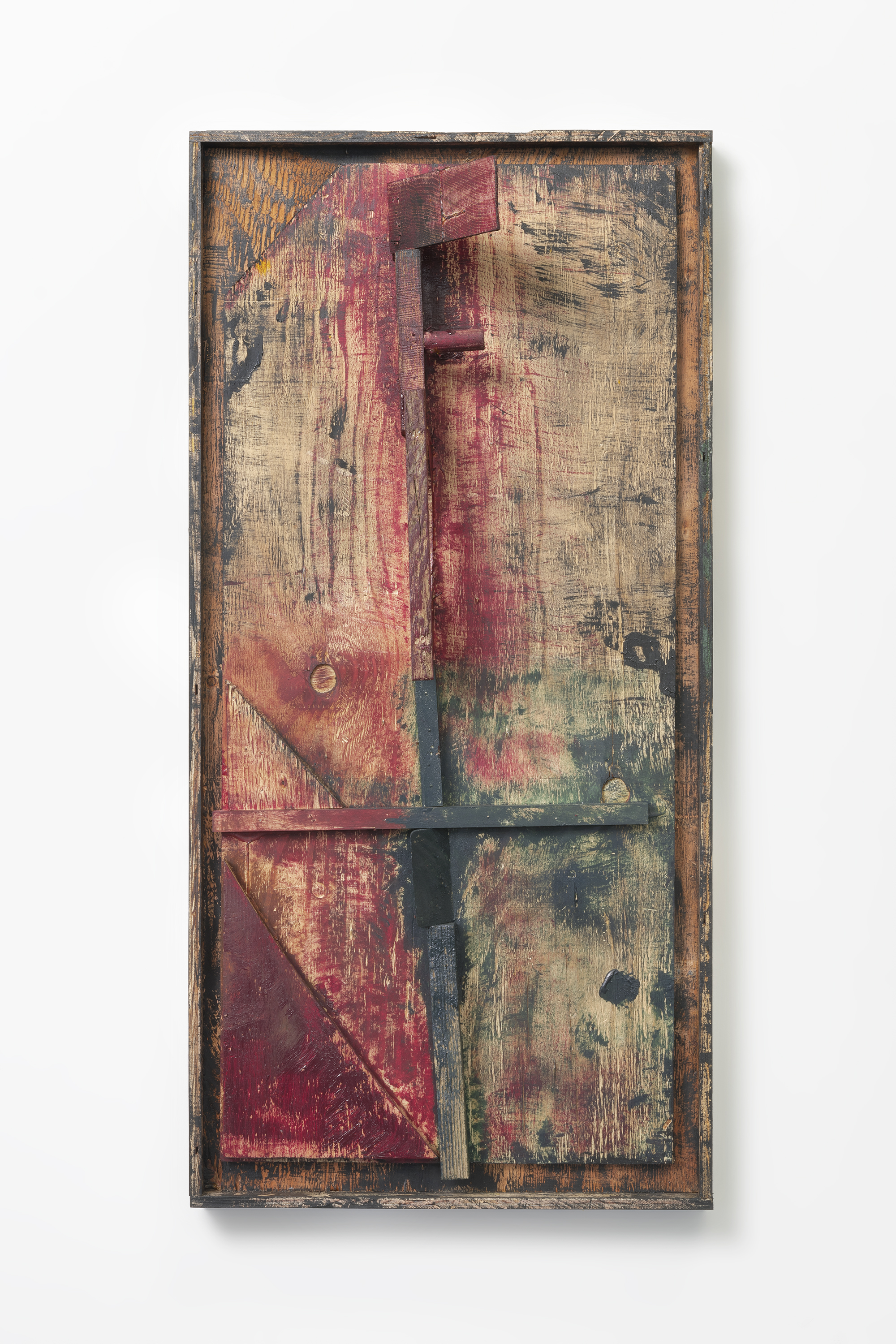 What is something you've discovered about yourself while in quarantine?
That despite my somewhat dirty appearance, I am actually a very manic hygienist.
Instagram Live or Zoom?
I loathe them both.
What's your quarantine uniform?
T-shirt, Adidas track pants, Birkenstock clogs… and a mask.

What are you wearing to your own funeral?
T-shirt, Adidas track pants, Birkenstock clogs… without a mask.

What's the best thing you've read or watched while in quarantine?
Schitt's Creek.
Andy Warhol is coming for dinner. Who else do you invite?
Can we cancel Andy and invite Miles Davis instead?
What is your favorite piece of furniture that you own or wish to own?
A real Josef Hoffmann Sitzmaschine chair c. 1905.
Favorite iconic red carpet moment (could be your own)?
Timothée Chalamet in S.R. STUDIO. LA. CA.
What is your favorite journey?
My wife Melanie and I took a trip to Neah Bay on the Makah Reservation in Clallam County, Washington. Truly magical.
If you could only text with one person for the rest of your life, who would it be?
Melanie Schiff.
What was the first movie you ever loved?
I don't remember, but I do remember Close Encounters of the Third Kind being the movie that frightened me the most.
Would you give up all other swear words to keep "fuck"?
I really appreciate "goddamn," so no.
If you could live somewhere different for a year where would it be?
Right now: Lauterbrunnen, Switzerland.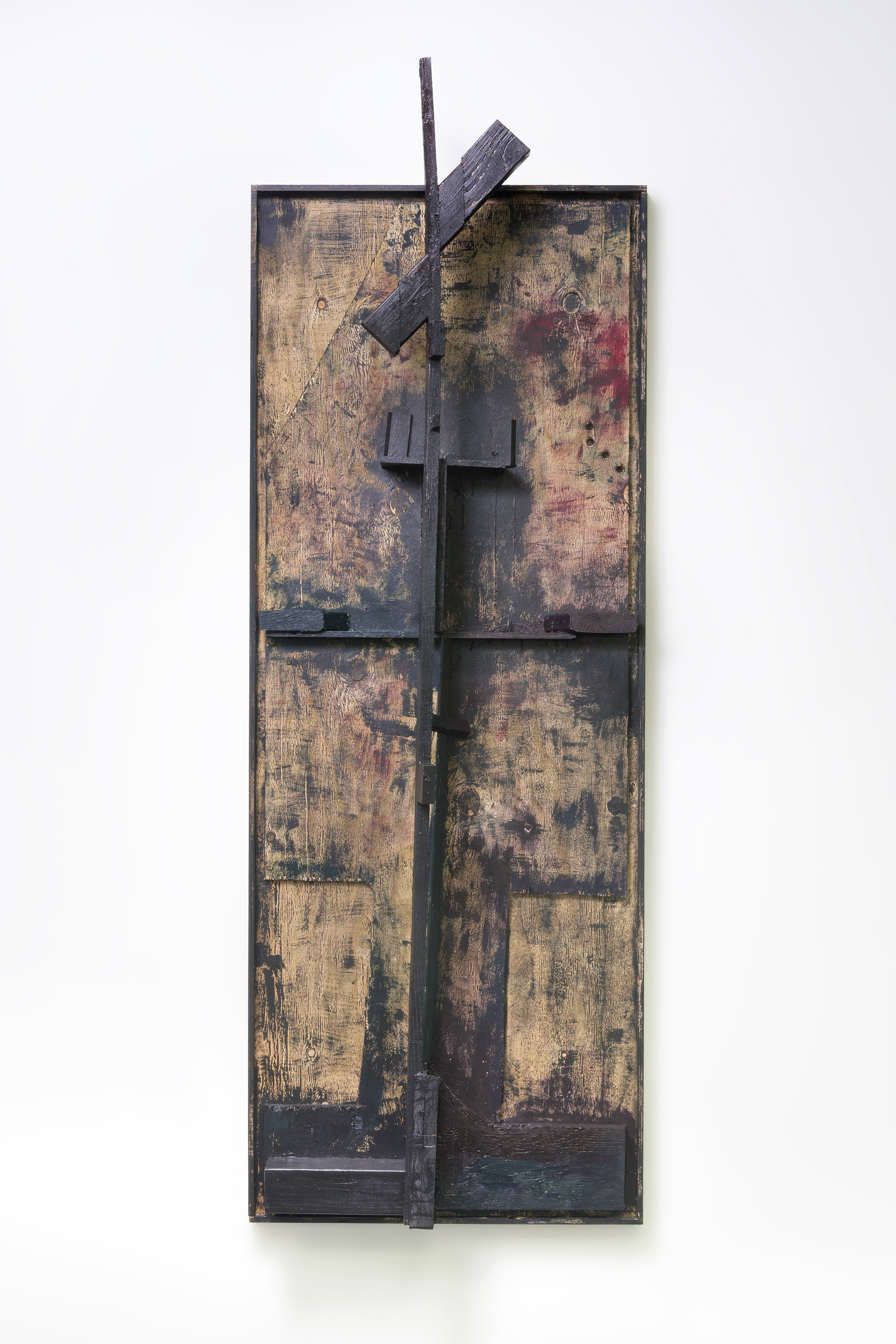 I keep thinking
I have to slow this thing down.
What was your mother right all along about?
That a tattoo is forever, and that 16 is young.
What's your most used emoji?
Heart.
What's the most useful thing you own?
My laptop, and well, maybe a ceramic kiln.
What's the least useful thing you own?
An Alexa.
What were the circumstances for the last time you held someone's hand?
We were crossing the street.
Would you rather maintain a young mind or a young body?
That's a horrible question to think about.
Pen or pencil?
I like a pencil, the feel, the color, but I use a pen more often.
"Some say the world will end in fire, / Some say in ice." Which do you think?
I live in Los Angeles, so definitely fire.
Once and for all, are we living in the Matrix?
With Keanu Reeves, I hope so.
Tagged: